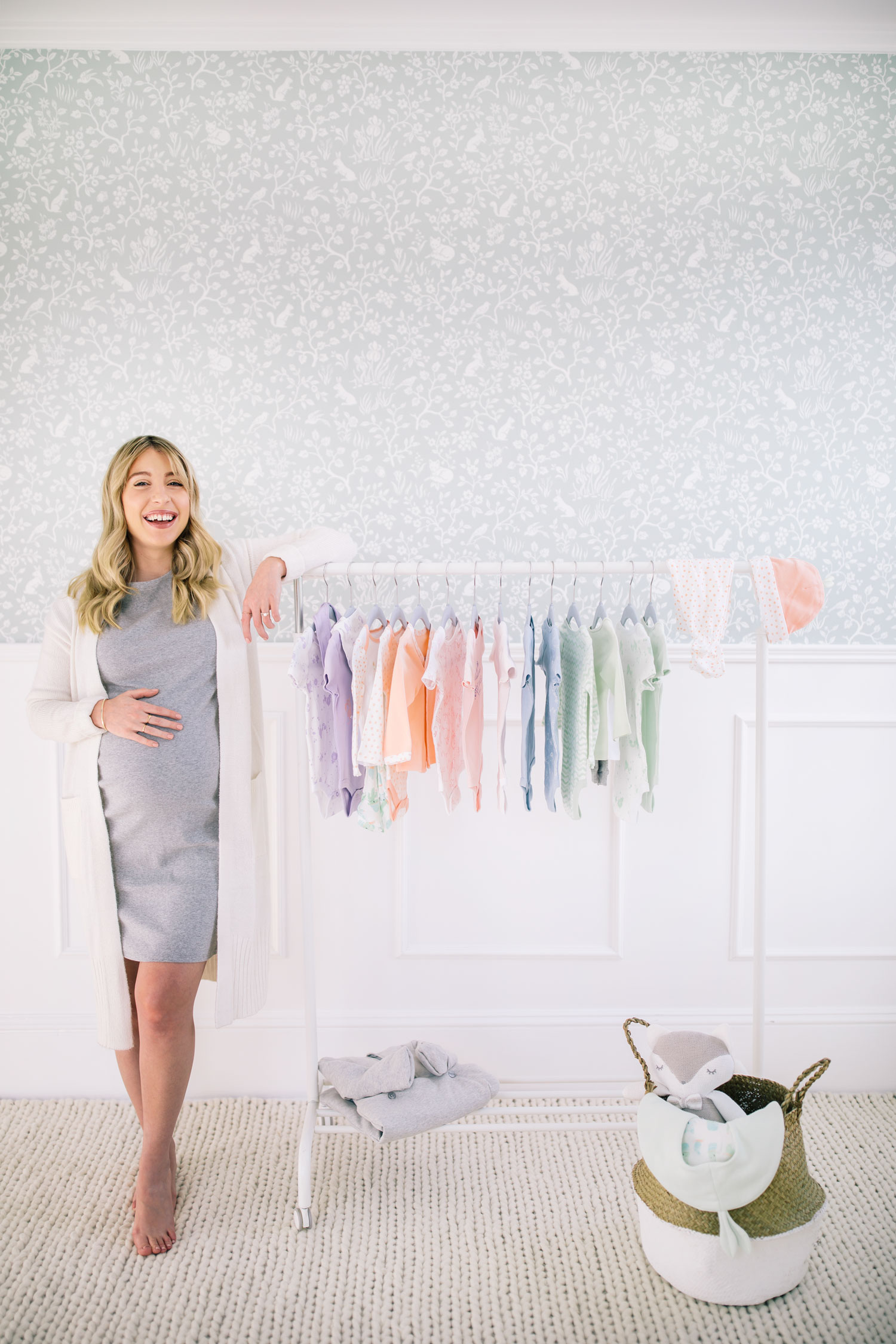 You guys, I honestly cannot believe that I am almost 37 weeks pregnant…It's such a crazy feeling to grasp! I feel as though my first pregnancy has flown by, yet somehow, I also feel as though I've been pregnant forever. I was talking with Jamie the other day and asking him "what is it going to feel like to not be pregnant anymore?" because at this point, I'm so used to the feeling of carrying this boy around in my belly, feeling his kicks, squirms and rolls. Now that my pregnancy is almost over, I think it will be strange to adjust to not having those feeling anymore (though, I can definitely do without the back and pelvic pain!). Of course, I am SO excited for our little guy enter the world and meet the sweet face that has grown and lived inside me for the past 9 months. I wonder every day what he'll look like, if he'll have a full head of hair (the heart burn points to yes), how big he'll be and what he'll sound like. I wonder if I'll instantly see myself or Jamie or both of us when I look at him and if he'll know who we are and how much we love him.
There are so many thoughts, questions and emotions as I approach the end of the third trimester…However, with all of those feelings also comes the many fun parts of planning for a new baby to enter the world. Of course, one of the best parts of planning for baby is picking out baby clothing! There is truly not a single person I know that doesn't get all the feels when it comes to looking at and picking out miniature articles of clothing for a precious little baby. I get giddy just thinking about it!
Back in the fall, I was thrilled to learn that one of my personal favourite brands was relaunching their baby collection under the name "Joe Fresh Sprout". Joe Fresh, as I'm sure you know if you're a regular reader, has been a brand that I have worn and promoted since starting this here blog almost 6 years ago. So, when I went to the Joe Fresh spring preview back in October and saw a rack filled with some of the cutest baby clothing I'd ever seen, I started getting pretty excited.
I learned that Joe Fresh would be launching a newborn focused clothing line with styles for every stage (0-12 months), just when I was heading into the last weeks of my pregnancy. It felt almost serendipitous that we'd be delivering our baby around the same time the collection started rolling out into stores, and I knew that I had to share this collection with you! I literally can't wait to dress our little guy in Joe Fresh Sprout but for now, keep reading to see the pieces I'm loving and how I plan to style them when our little sprout arrives!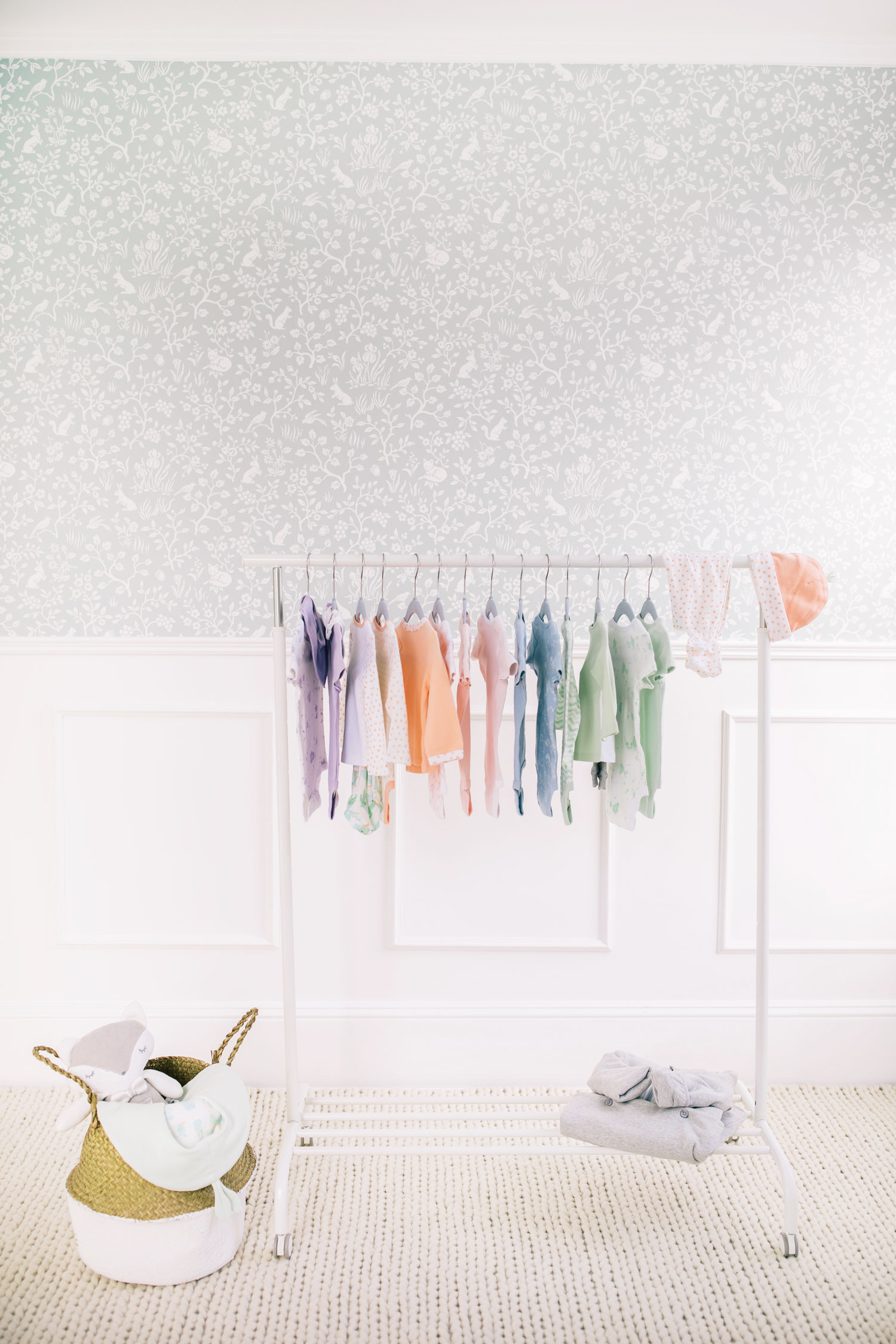 The Joe Fresh Sprout collection offers a rainbow of fresh colours for baby (aka mommy) to choose from and mix and match. From
bright purples
and blues to
fresh greens
and
pink
, I just love every bright colour in this lineup. Plus, it will be so nice to put baby in some fun, bold colours after this gloomy winter we've had!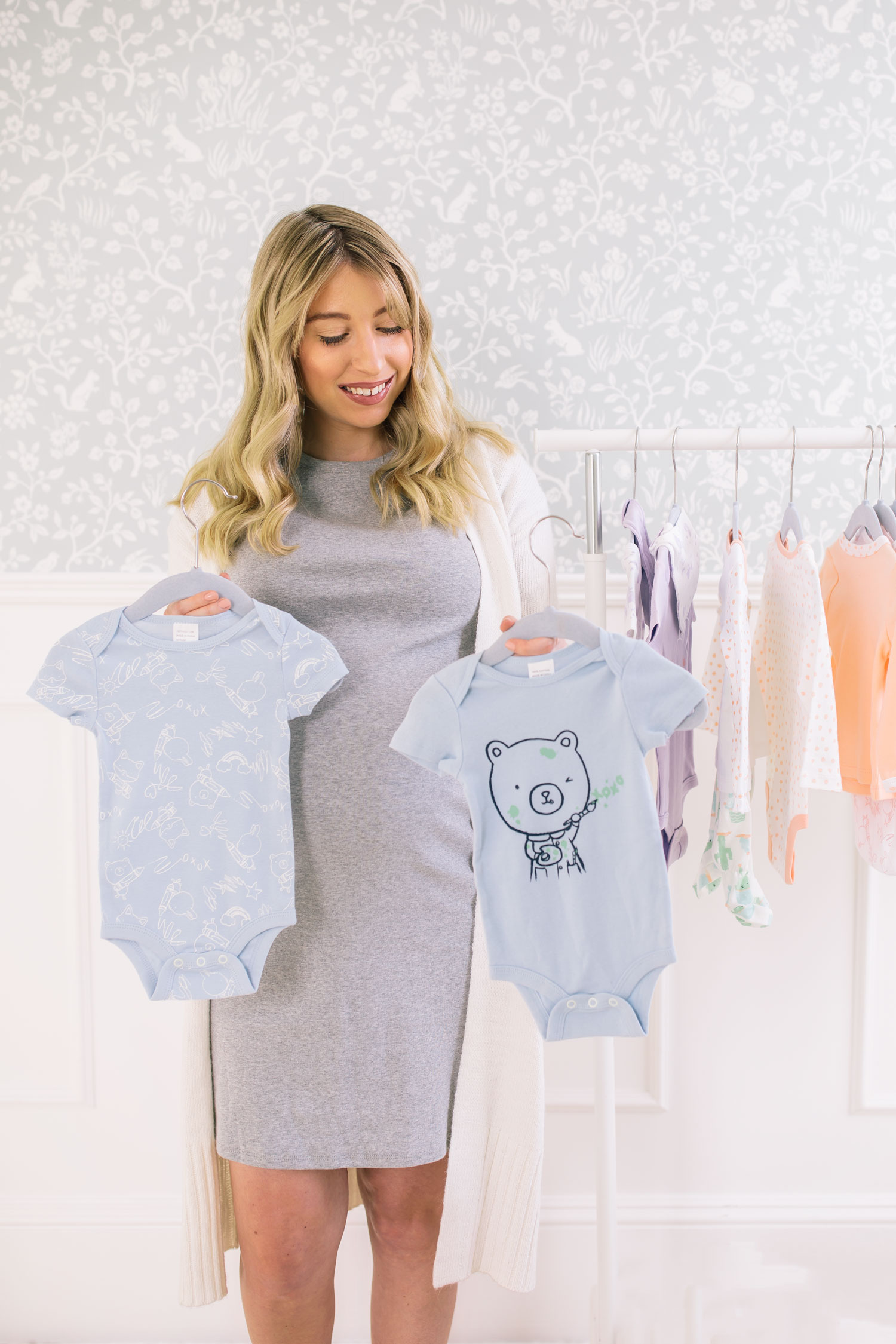 As a creative myself, I just love all the
"budding artist" bodysuits
. They're so adorable and playful while remaining stylish. I love that they can be worn alone or layered under pants and sweaters. These particular bodysuits come in a set of 4 for just $16!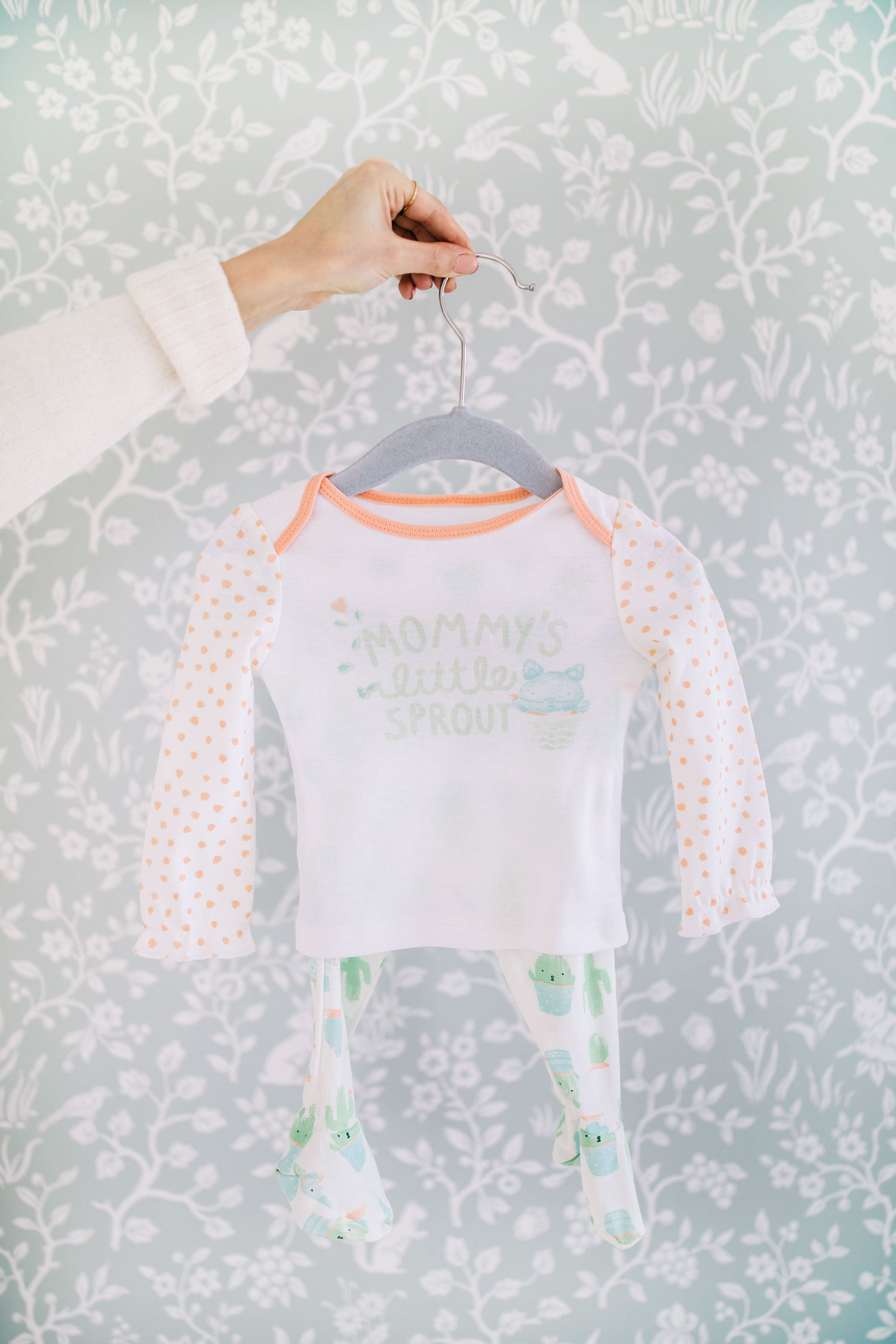 Many of the Joe Fresh Sprout pieces can be mixed and matched and are very gender neutral. This shirt/legging combo is from 2 separate 2-piece sets but I love pairing them together. How cute is the
"mommy's little sprout" top
…I can't get enough!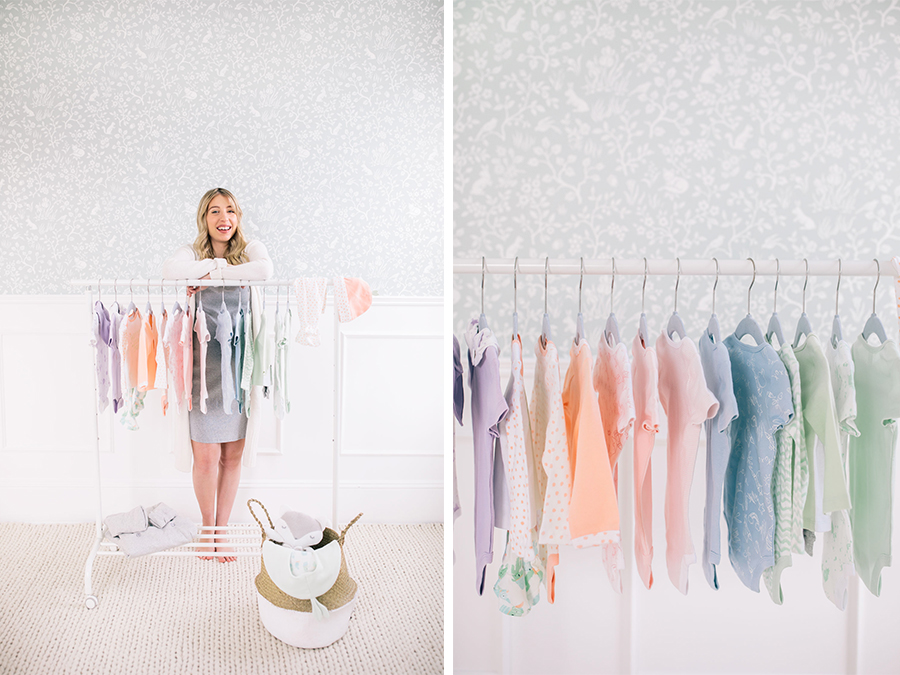 I have a strong feeling our little sprout is going to have a more stylish wardrobe than me!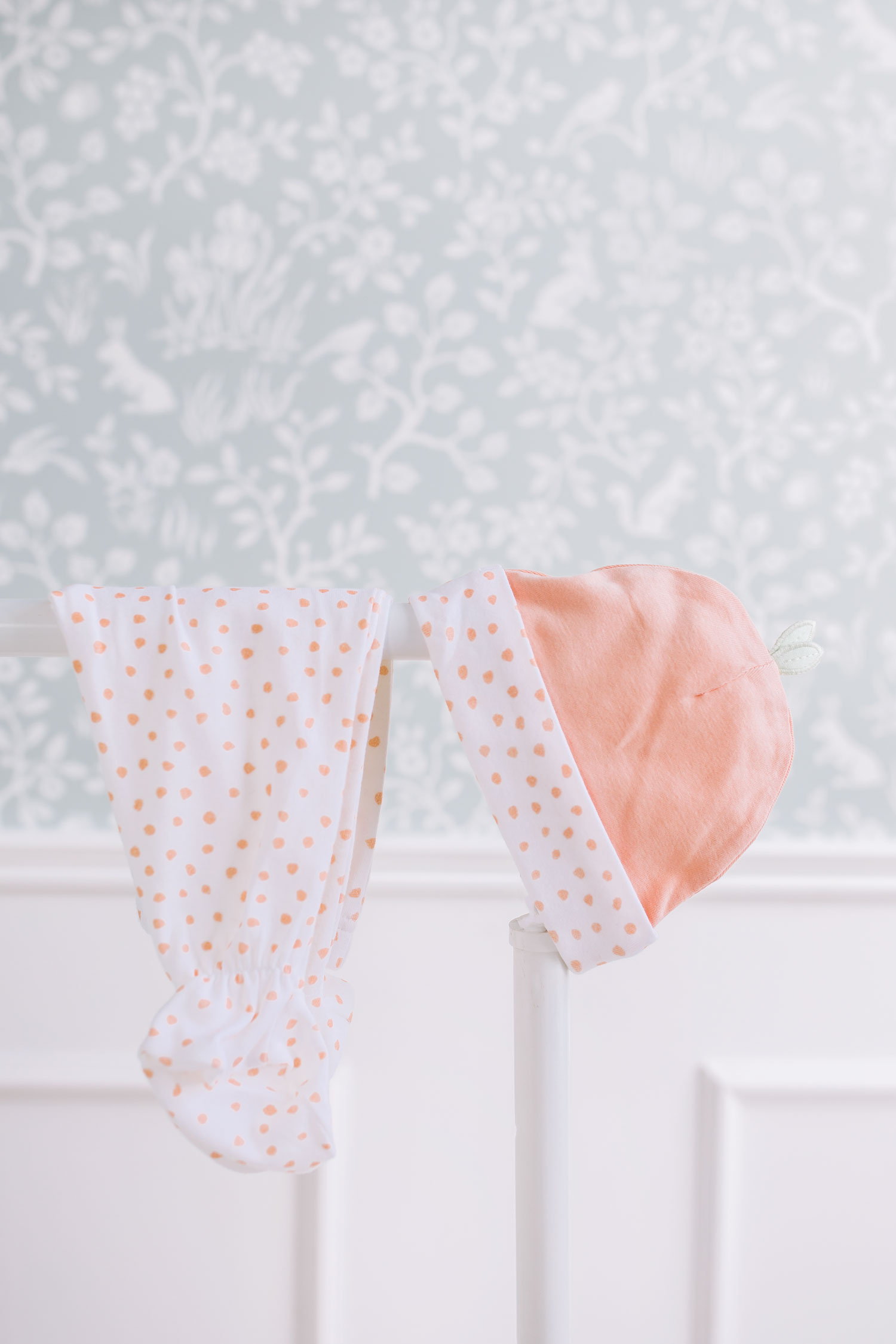 Another one of my favourite sets is this
pale orange legging, hat and kimono top combo
(kimono top not pictured but shop here). This set is so soft and the little green sprout on the top of the hat is such a thoughtful addition. I'm quite sure this will be one of Little Logan's go-to spring/Easter outfits.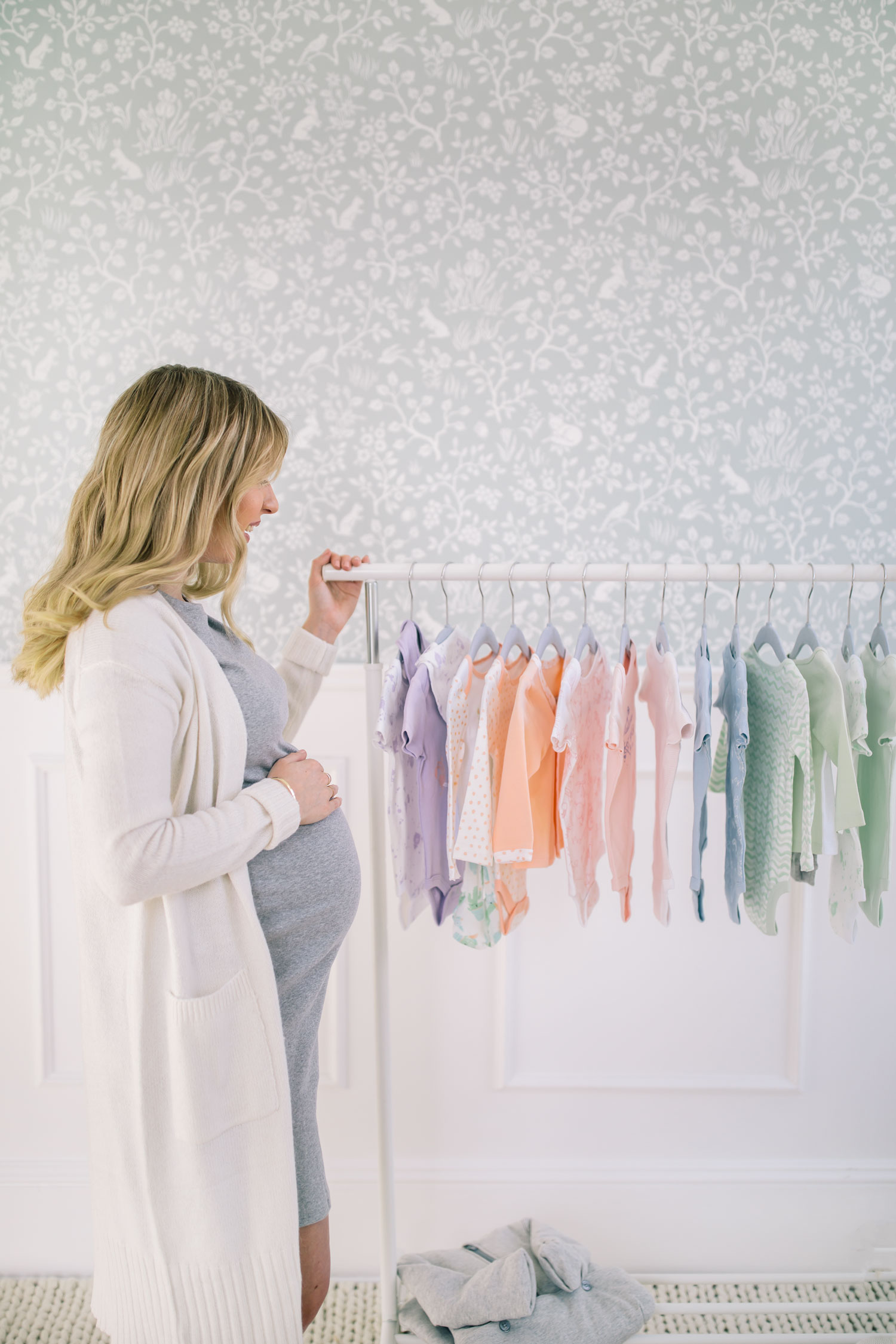 PS: I'm wearing Joe Fresh too!
This grey dress
isn't maternity, but I sized up to a medium and it is so comfortable and stretches around my bump perfectly!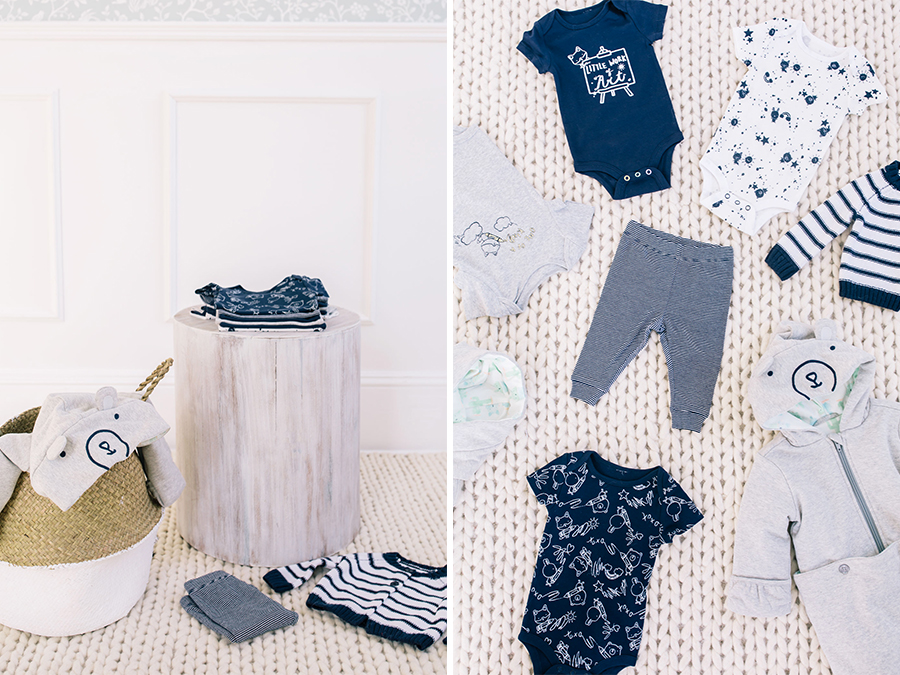 I've always been a fan of a classic navy and white combo. I was so pleased to see that aside from the bright colours, Sprout also designed some "classic" pieces that include more neutral tones. Some of my favourites include, these striped joggers, this cozy cardigan, and of course, the teddy bear bunting bag.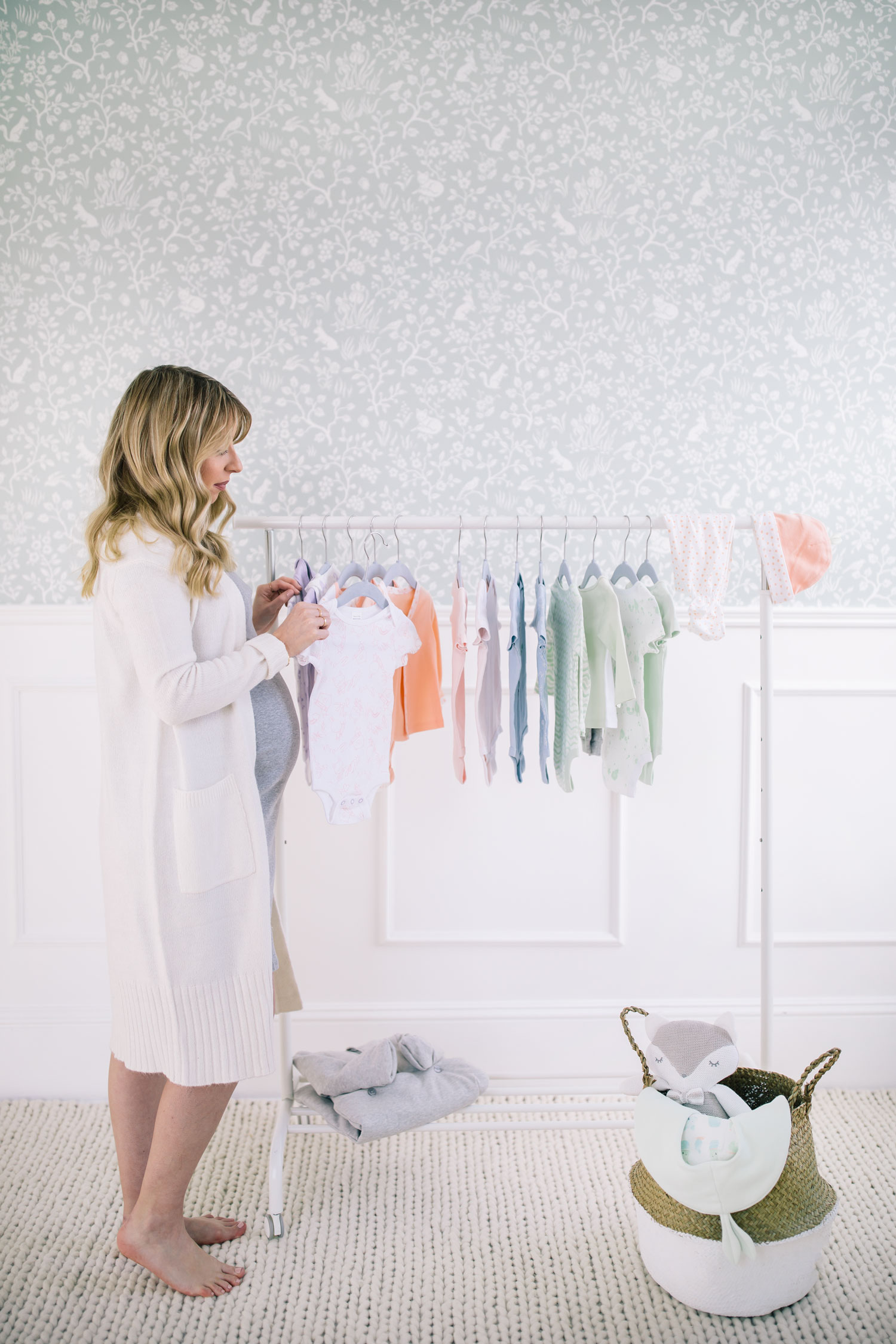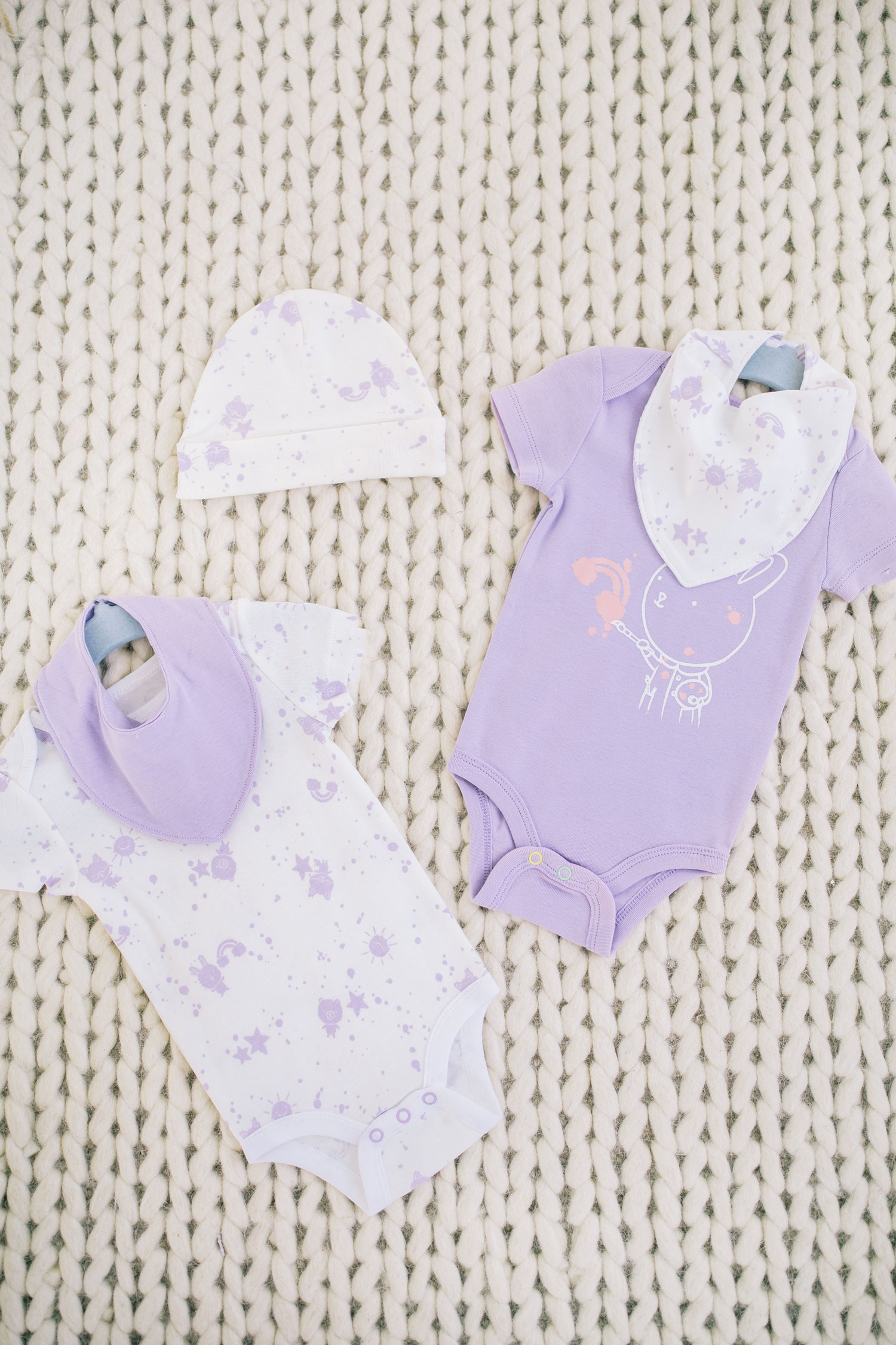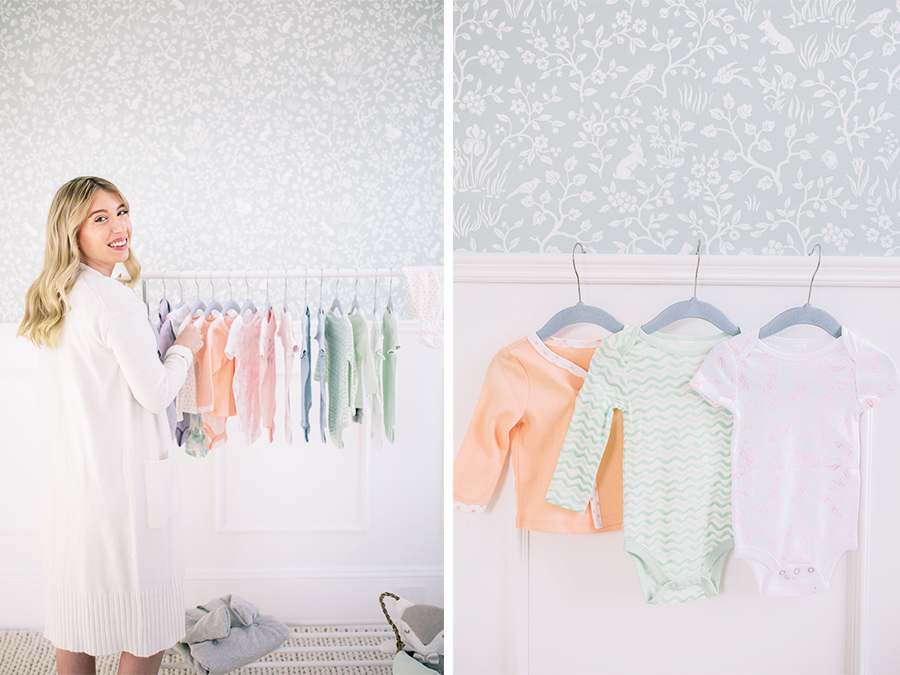 Aside from the adorable prints and colours, I love the affordable price of the collection. Newborns grow rapidly, so having clothing that is stylish, practical and comfortable while remaining accessible is of the utmost importance to me.
I'm also a huge fan of the kimono style tops and onsies that Joe Fresh Sprout offers. A lot of times, these styles are quite pricy but the collection has some great, affordable options that make changing baby a breeze!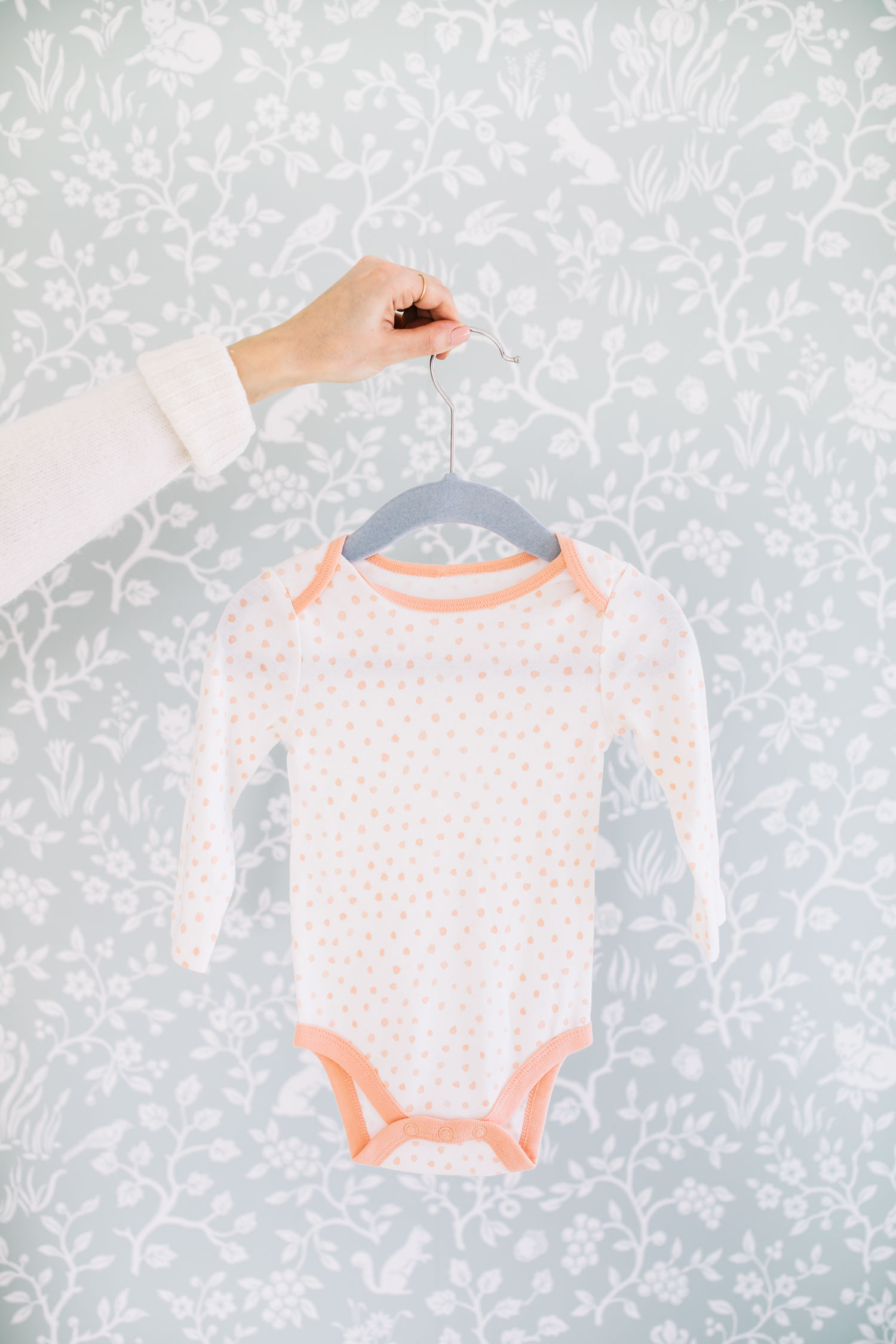 This post was proudly brought to you by Joe Fresh