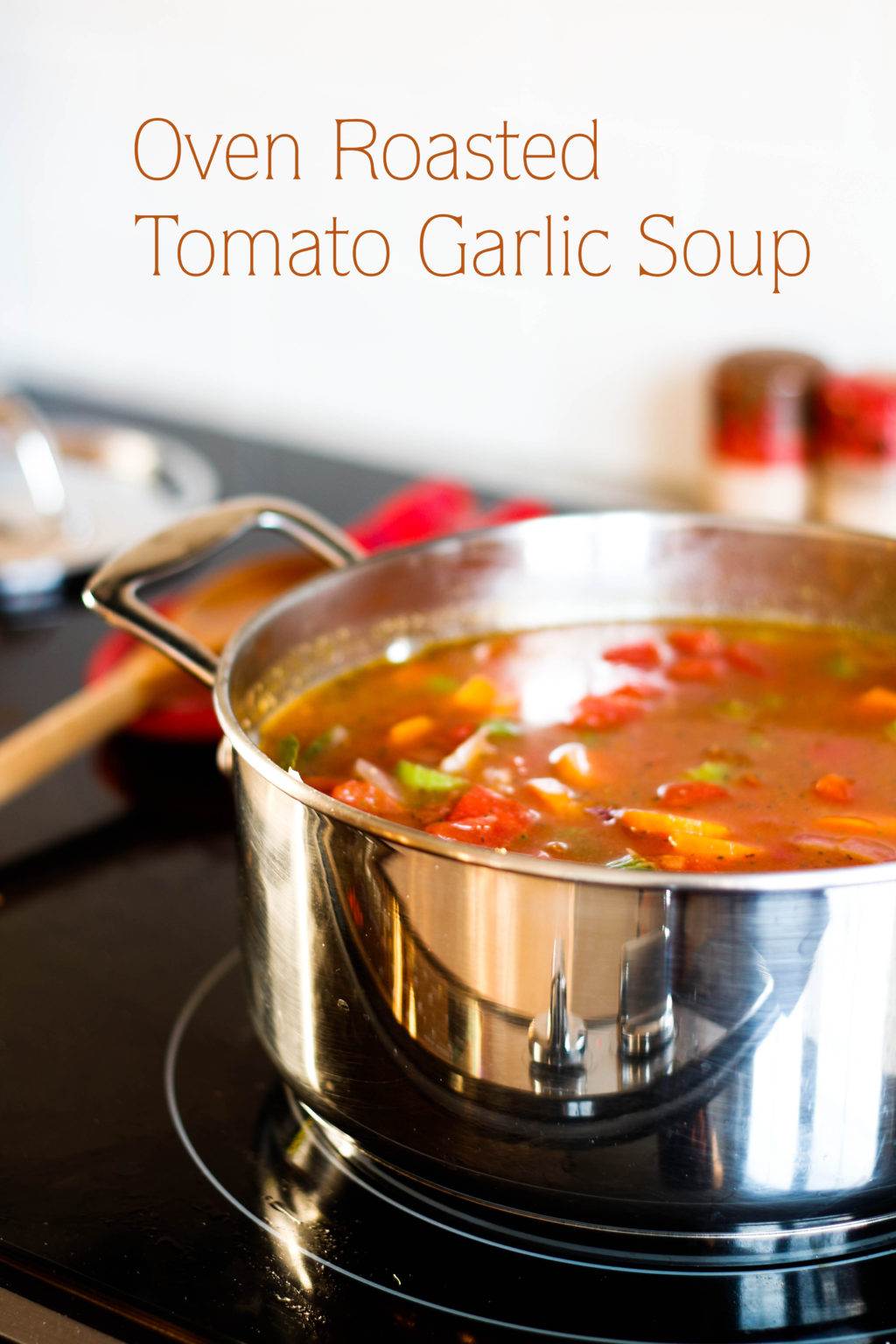 Fall is a time for comfort food, and what is more comforting than a hot bowl of tomato soup on a fall evening? Of course the classic Campbell's soup is the easiest way to prepare tomato soup (or any soup) and convenient when you don't have time on your hands to cook a meal. And what pairs better with a classic grilled cheese sandwich? I think nothing. But if you have some time this evening or this week why not why not kick it up a notch and try this Homemade Roasted Tomato Garlic Soup? It's simple to make and really doesn't take that long. Yet the flavours you get from it are aromatic, fresh and have so much complexity compared to the canned versions. And the recipe makes a lot of soup so you can freeze it for later.
How to Prepare/Cook:
Open 1-2 cans of 28oz whole tomatoes and score the top of each with a knife (just enough so that you make a small hole). Place the tomatoes onto a baking sheet that is lined and sprayed with tin foil and olive oil. (Save the tomato juice for later)
Chop 2-4 cloves of garlic into thin strips and insert one into each whole tomato. Spray some more oil and add salt and pepper.
Roast the tomatoes in the oven for about 20 minutes.
In a big pot or dutch oven heat up some oil. Chop Carrots, Onion and Celery into small(ish) cubes and add it to hot oil. Cook until the veggies begin to soften.
Add some Cherry, Grape or Roma Tomatoes to the softened veggies and cook for a couple of minutes
Add the tomato juice from the can along with a carton of chicken stock, roasted tomatoes from the oven and a bay leaf
Cook the mixtures until everything is softened and the flavours come together (I also add some salt, pepper and garlic salt)
Once the flavours have come together turn off the stove and use either an immersion blender directly in the pot or scoop small amount into a blender and blend until smooth.
Serve and enjoy!