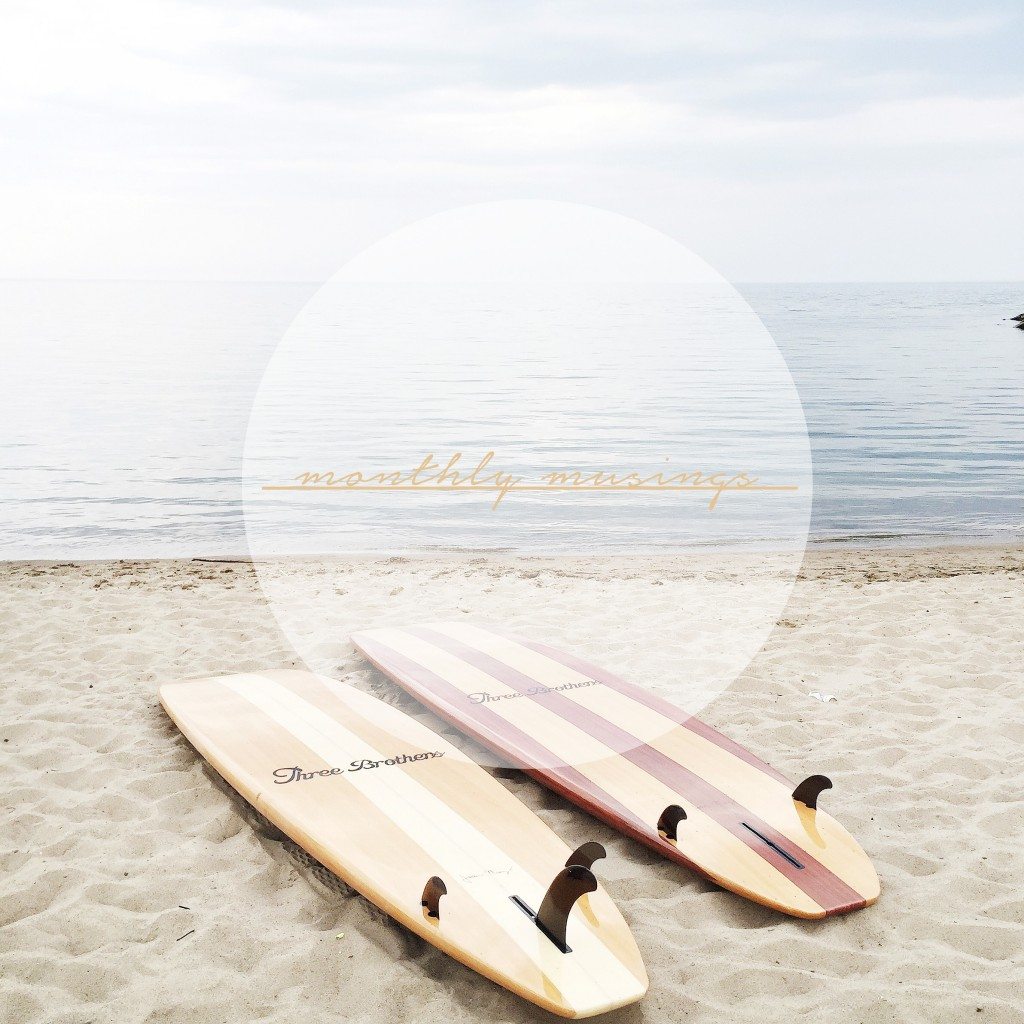 Since upgrading my phone to the new I Phone 6 this past holiday season I have become more obsessed than ever with taking photos of every moment of my life. I obviously love to utilize Instagram to share a lot of those moments, but sometimes I don't share every single photo that I've taken, or every event that I've attended. I've decided to start-up this new monthy series to give you a little more of a glimpse into my every day life. I have shared a couple of these photos on Instagam (I couldn't help myself) but for the most part they have never been shared. From the events that I've attended to dates with Jamie and Milo here are a few of the my highlights from the month of May.

1. Summertime Dressing:
Since the weather has warmed up immensely in the last week or so, my outfits have started becoming more laid back and easy. One of my fave looks that I have worn as of late is this outfit which consisted of white boyfriend jeans, a sleeveless chambray top and my new fave Panama hat.

2. View From the Thompson Rooftop:
I have already shared this photo via Instagram, but I still can't get over how pretty is the Toronto skyline is from this point of view. I was so excited to attend the Bench Fall preview and hang out on the Thompson Hotel rooftop for the first time a couple of weeks ago. The event and this view did not disappoint.

3. Dessert Date At Roselle:
Last weekend Jamie and I took a little bicycle trip around the city and afterwards treated ourselves to our neighbourhoods best dessert spot, Roselle. This Lychee and Blackberry mousse was to die for, and so was the mango cake that Jamie got. It was so nice to relax and eat treats with Jamie, especially after the workout we had from all of the biking.
4. Down With Denham:
I was lucky enough to recently be invited to the Denham showroom to try on some of the fantastic jeans and pants they have to offer. I will talk more about the Denham brand in an upcoming post, but for now all I will say is that I LOVE this line! I can't wait to show you which pair I chose and how I am going to style them!
5. Catching A Wave:
The day that Jamie and I picked up our paddle boards we were so eager to get them into the water. Although it was a bit chilly and we temporarily lost a piece that screwed in the fin, we decided to still go and take Milo with us. Even though the board was sort of sinking and Milo was a little skittish, I think that he did such a great job for his first time out. We have since found the missing screw and took Milo out again yesterday. I can definitely see this scene becoming routine for us.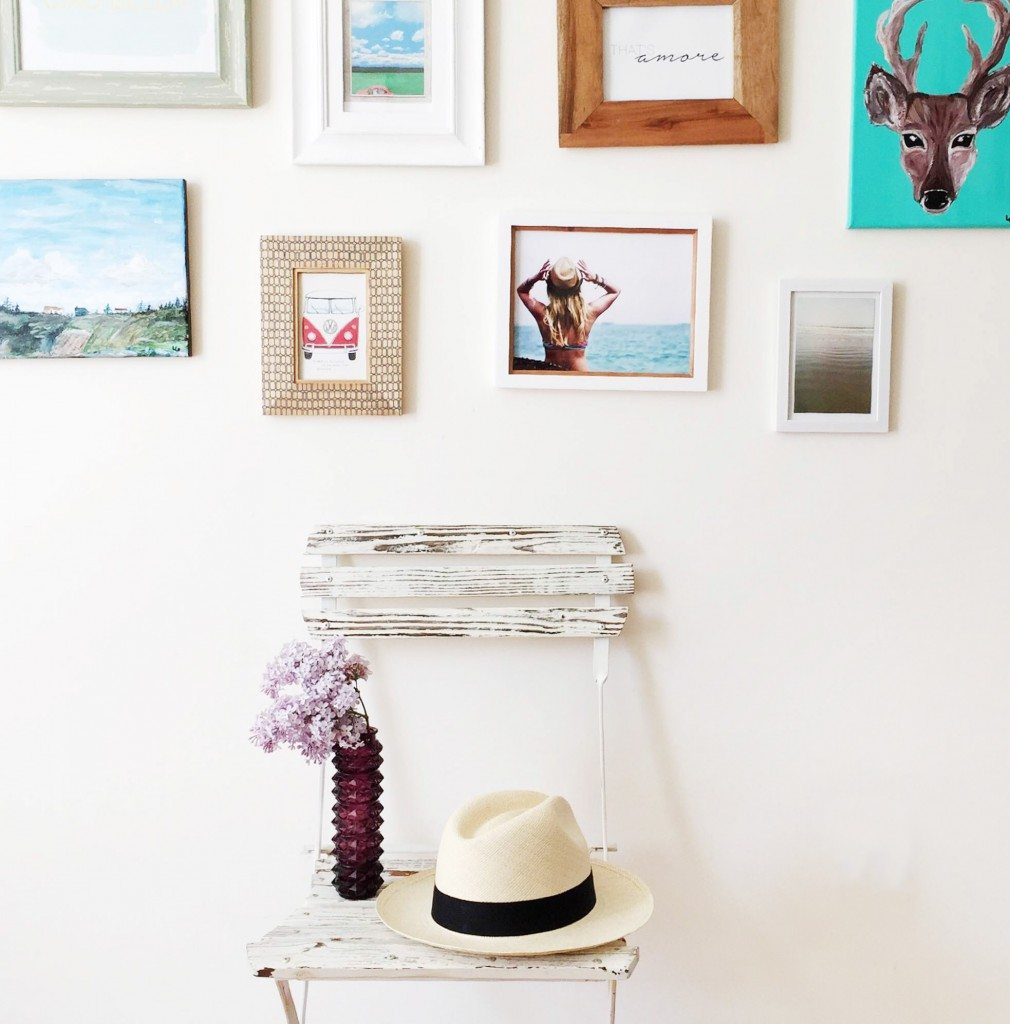 6. Fresh Lilacs All Around:
Lilac season is here and of course I couldn't be happier. Lilacs are my absolute favourite scent of the season, so I have been stalking all of the bushes that have been blooming in our area. Don't judge me but I actually had Jamie bring my shears when he picked me up after work one day so I could properly pick some lilacs from a local bush…whoops.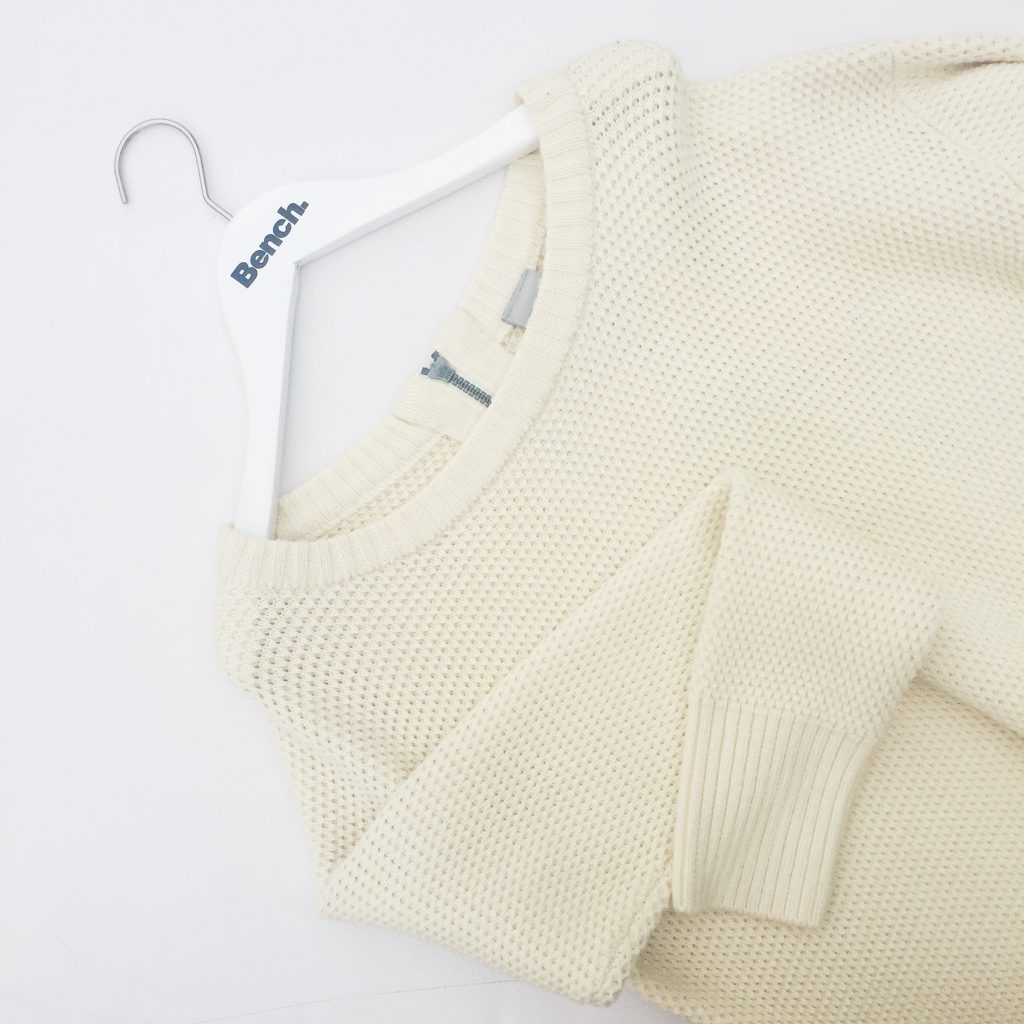 7. Bench Has Stepped Up Their Game:
In high school myself and everyone around me were obsessed with Bench. After that phase of my life I honestly didn't think twice about the brand, let alone shop there. I have recently been re-introduced to Bench and even shot an outfit post wearing the brand head to toe. I have to say that I am beyond impressed with their offerings lately and I am especially excited about the fall 2015 looks that I got to preview. This sweater is definitely on my to buy list this fall.
8. Lunch For One:
I never used to be the type of person that was comfortable dining alone, but in the last year or so have come to love it. I get to fully focus on my food and enjoy what I am eating, and take some time for me, which rarely happens. Last weekend on my break at work I decided to treat myself to a Parisian lunch at Cluny which was not only delicious but the view from the bar where I was sitting was spectacular.

9. Beer With My Beau:
Of all of the dates that Jamie and I go on I would have to say that 90% of them are things I want to do. On Victoria Day I got to experience things from Jamie's perspective and enjoy an afternoon of local beer tasting and food truck style fare. Jamie knows A LOT about beer so I found it so much fun to learn about beer from both the local craft breweries and from him.

10. Patio Season Kick Off:
Nothing says summer is here more to me than hanging out on a patio with friends. One of my favoruite patios in the city, El Catrin, also happens to be located right next to my work…I see a lot of margaritas and guacamole in my near future.