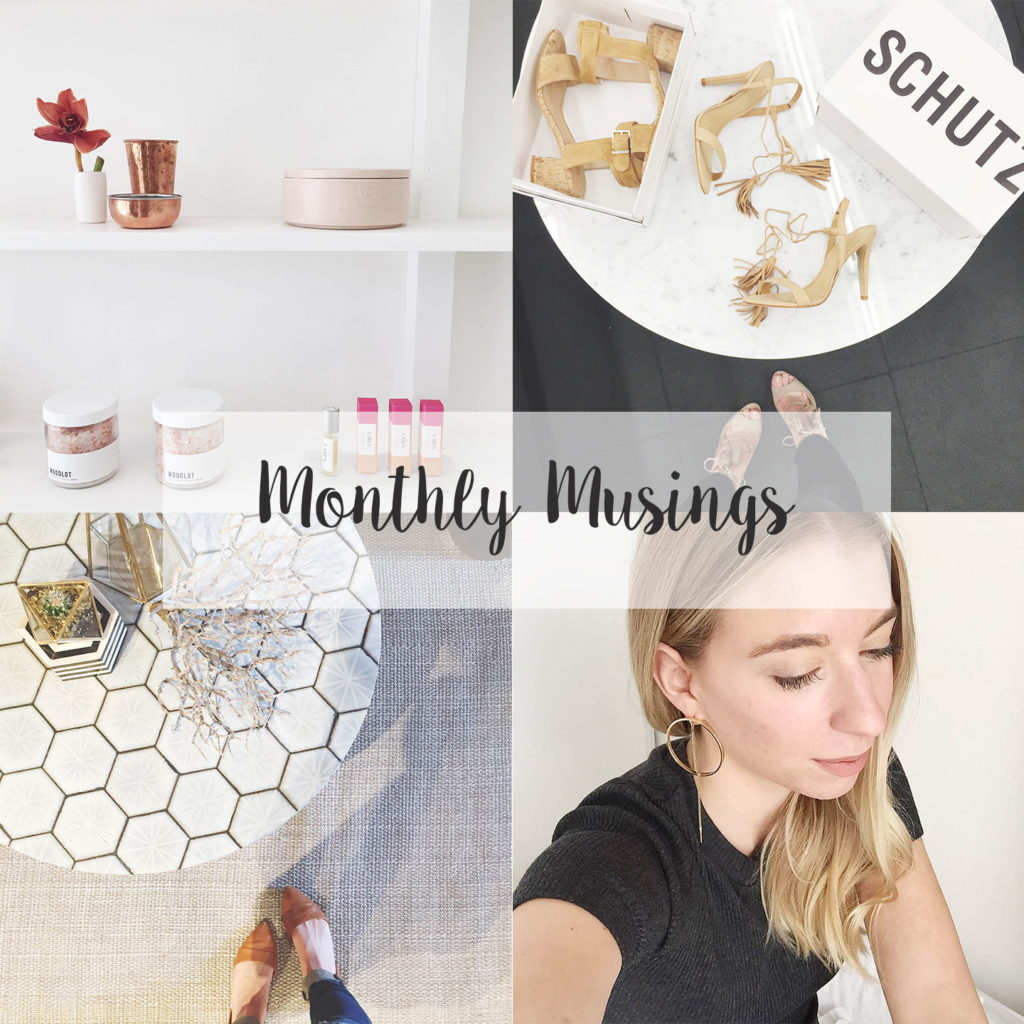 I've come to realize that I am actually pretty bad with keeping this series up but yay for progress this month! I literally can't believe that it is already April, although it doesn't feel like it with the weather as of late. It seems to me that it was January 1st just yesterday and Jamie and I were ringing in the new year. A month from now we will be back in Halifax for a visit and saying goodbye to my sisters for 4 months. I always like having the whole place to ourselves in the summer but it's weird when you go from living with 4 people down to 2. Anyway, here's a few things I was up to in March.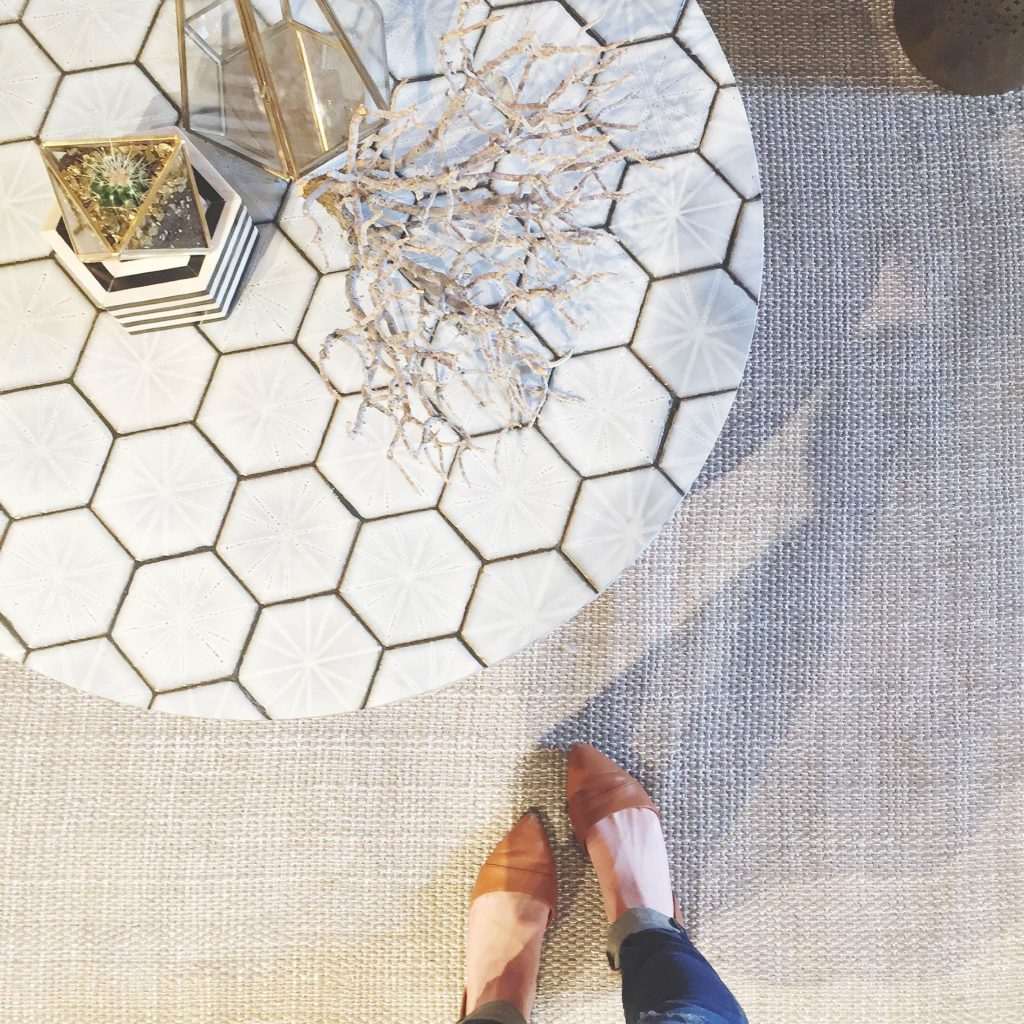 West Elm Spring/Summer Preview: West Elm is a store that I check out any time I'm in the Liberty Village area, so I was really looking forward to touring the West Elm spring/summer collection recently. The team from West Elm actually came down from New York to give us a detailed and private tour of the new collection and also gave us a some background information into the West Elm company culture, which I didn't know much about previously. I love that West Elm partners with local makers in each city that they are located in to create custom pieces for the stores. West Elm is also very open to hosting craft nights or classes for anyone who has a talent that they would like to share. It really brings a sense of community to the store which I love. Also, I'm obsessed with with Mosaic Tiled outdoor table so if anyone wants to buy me a present, this will do! 😛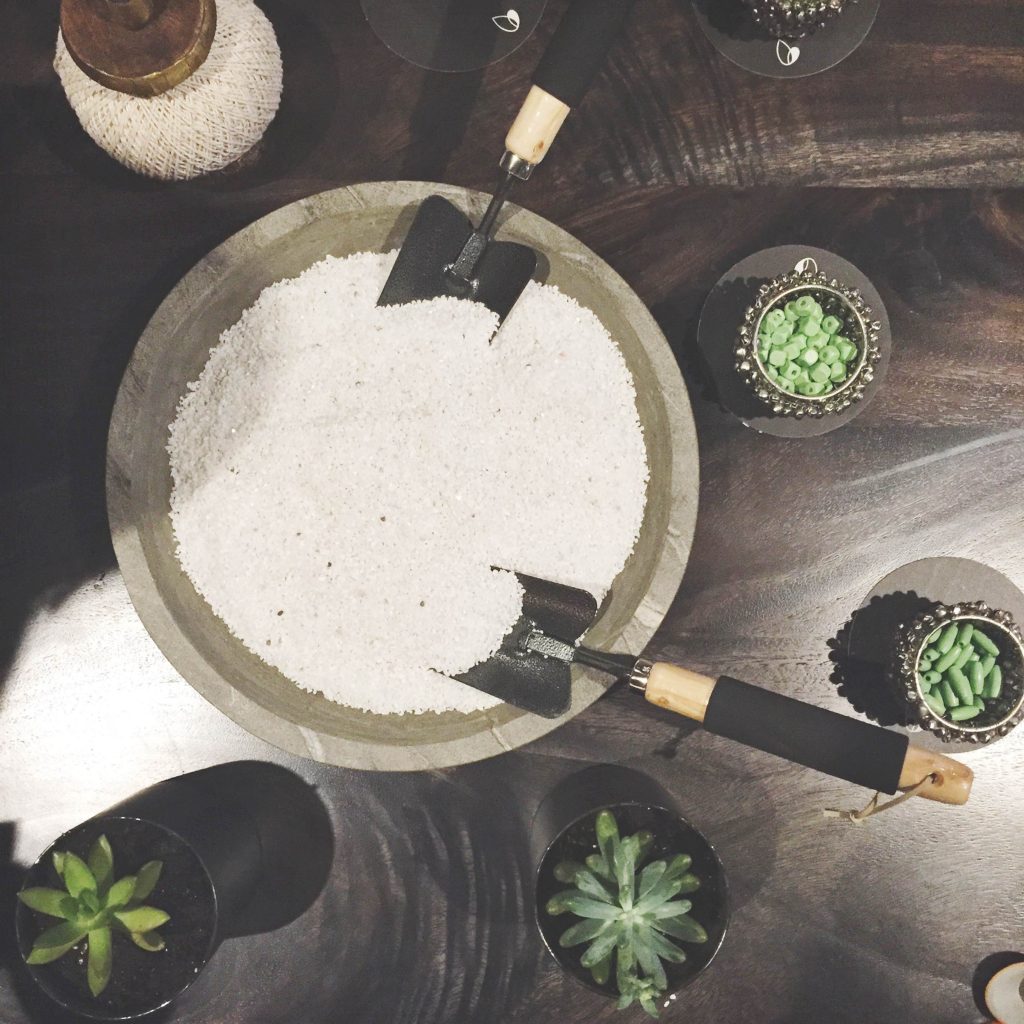 DIY Workshop with Artemano: I've loved working closely with Artemano these last few months so when my blogger friend Natalie of My Little Secrets invited me to a DIY succulent planting workshop she was hosting I was really excited to go back to the store yet again. I had never been to the Don Mills location so it was nice to see the difference in selection from the Caledonia store. A close group of bloggers and I all had so much fun potting these sweet little succulents, adding in pretty white rocks and colourful beads all while surrounded by the soothing Artemano ambiance.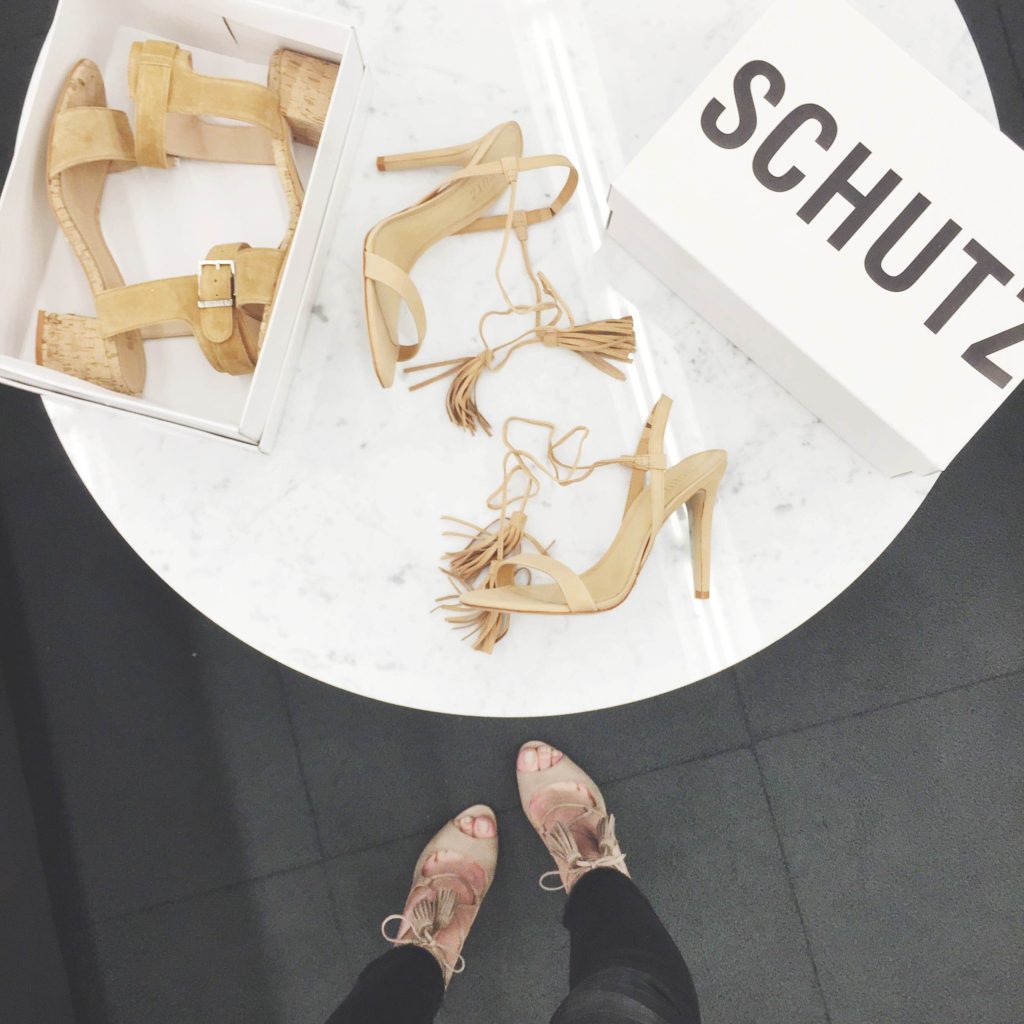 Saks Off 5th Opening at Vaughn Mills: Jamie and I have been going across the border to the Saks Off 5th in Niagara for years so you can imagine our excitement when one opened recently just outside of Toronto. I got to take a little sneak peak at the stores grand opening and let me tell you the selection did not disappoint. I've said time and time again I am a shoe girl so I went a little nuts at the crazy good shoe section at the Off 5th store. I'm also really happy that everything is in Canadian dollars so I'm not getting any exchange rate surprises on my credit card at the end of the month like I do when I'm shopping in the states.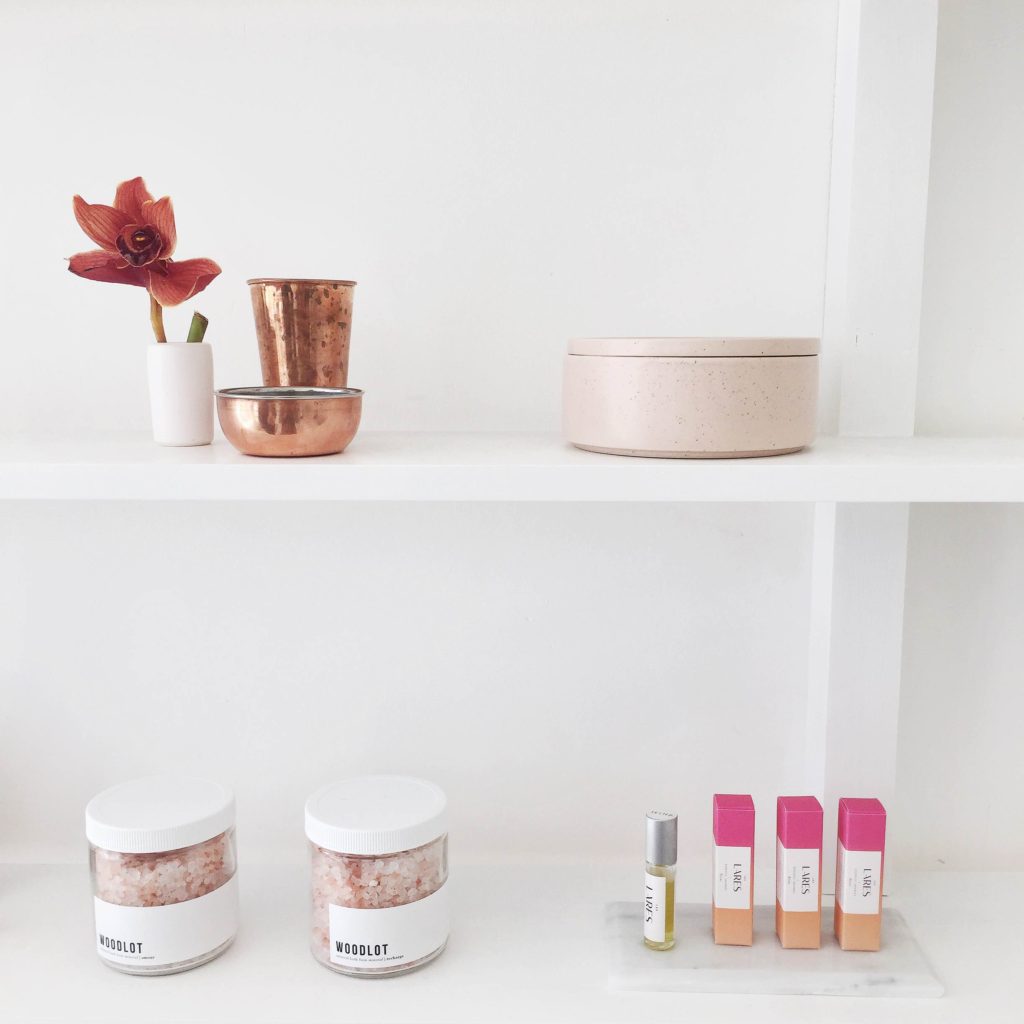 Souvenir Studios: I'd been wanting to check out Souvenir Studios for quite a while, especially because one of my friends always talks about how beautiful the shop is. This month I made it a point to go and while I didn't end up buying anything, I really loved how curated each item was to the store. Each and every piece fit perfectly with each other and the bright and airy aesthetic of the store. I did find a perfume that I've not seen anywhere else that I did love so I think I'm going to have to make it a point to go back and pick it up. I highly recommend you checking out this store if you're in Toronto, it's also a studio space for creatives!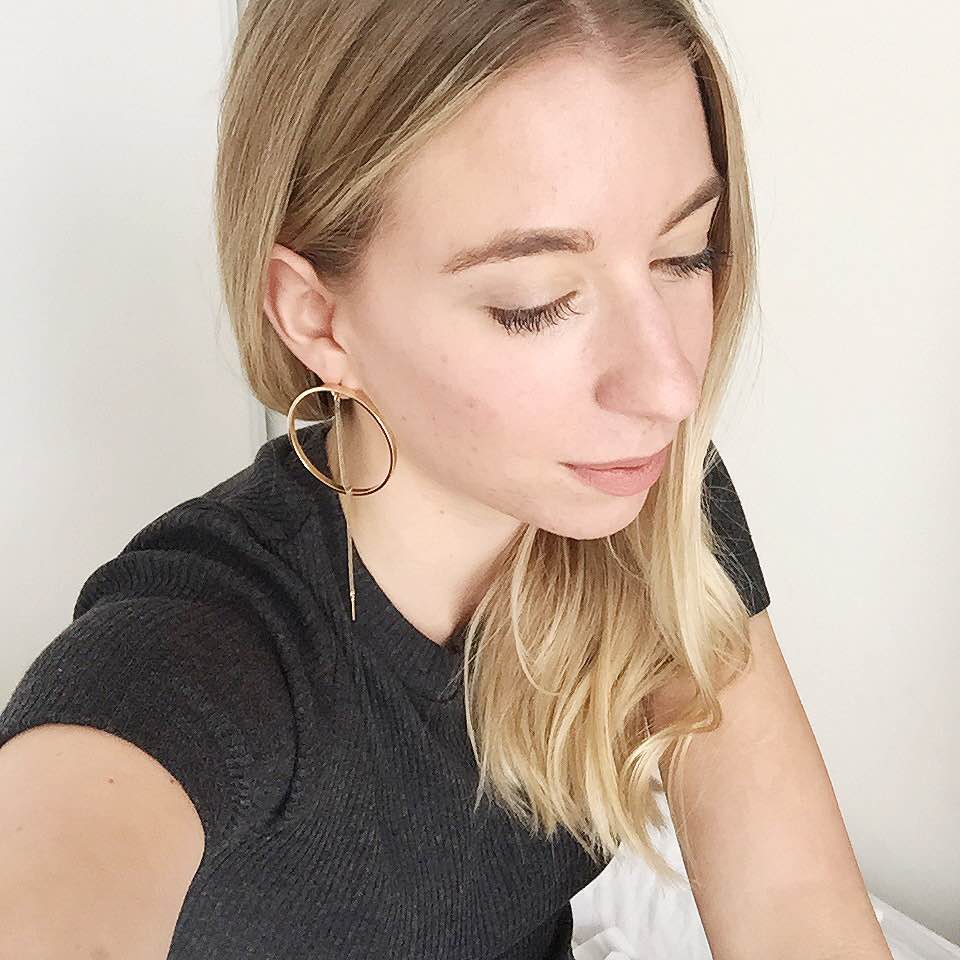 Jenny Bird Spring/Summer Collection: Being a long time supporter of Jenny Bird I was thrilled when they contacted me recently offering to send me over a few of my favorite picks from the new collection. This season Jenny was inspired by circles which I have always been a fan of since going to fashion school and learning about the influence the circle had on Pierre Cardin in the Sixties. I love her minimalist take on the circle, and the way the hoop lies on the ear is totally different from anything I've seen before. I have been wearing these Rhine Hoops non-stop and especially love them with a simple t-shirt and jeans.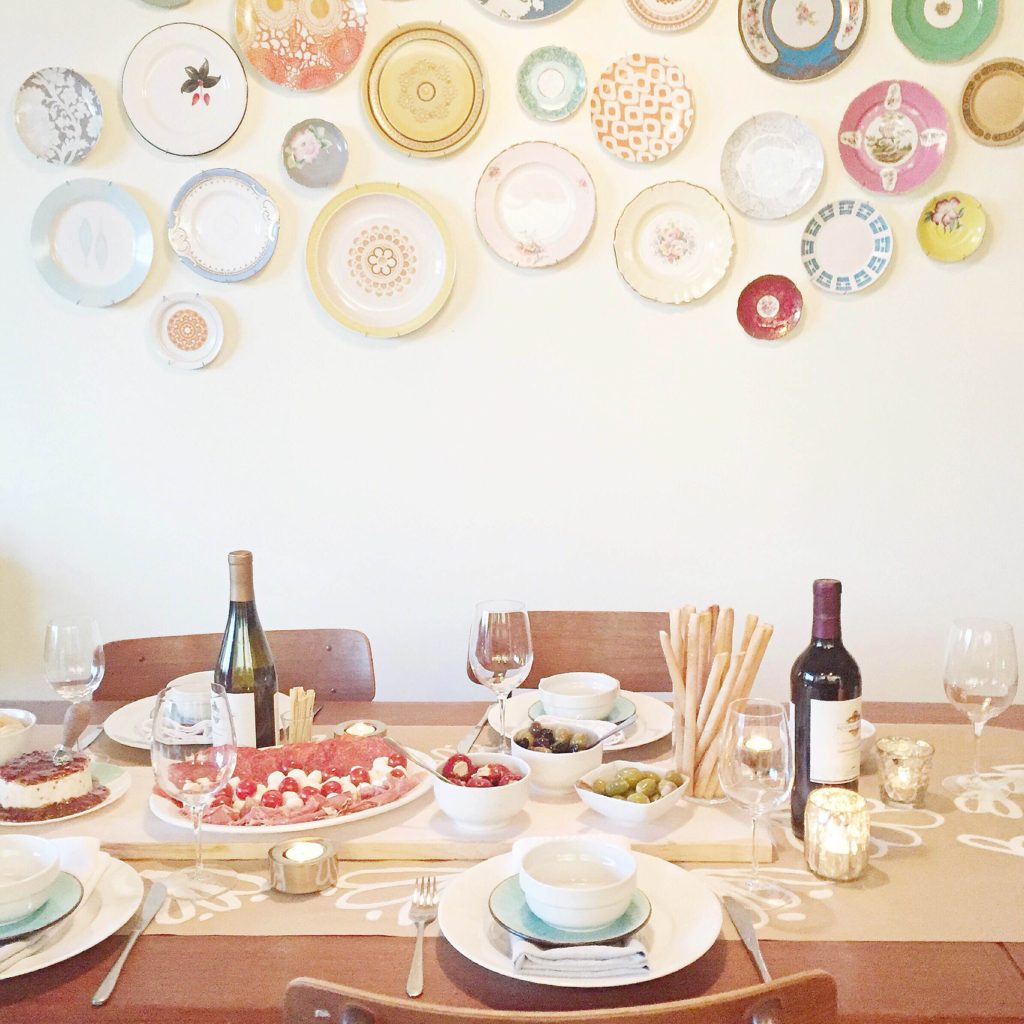 Dinner Party Fun: One thing in particular that is so amazing about writing a blog with such a variety of topics is that I have met so many different people with a plethora of amazing talents. Melissa, from The Sweet Escape and I met a couple of years ago at The One of a Kind show and sort of hit it off. She asked me to be a part of Merry Mag, a magazine that was created by bloggers and was an incredible experience to be a part of. Fast forward to this March and Melissa invited me over to her place for a beautiful polenta dinner party sponsored by Kendall-Jackson Wines. Melissa is seriously the queen of hosting so when she pulled out all of the stops by making a traditional Italian polenta, we were all seriously impressed. The table setting was stunning, the wine was flowing, and the great conversation made for a really lovely evening. If you like, you can read more about the dinner party here.