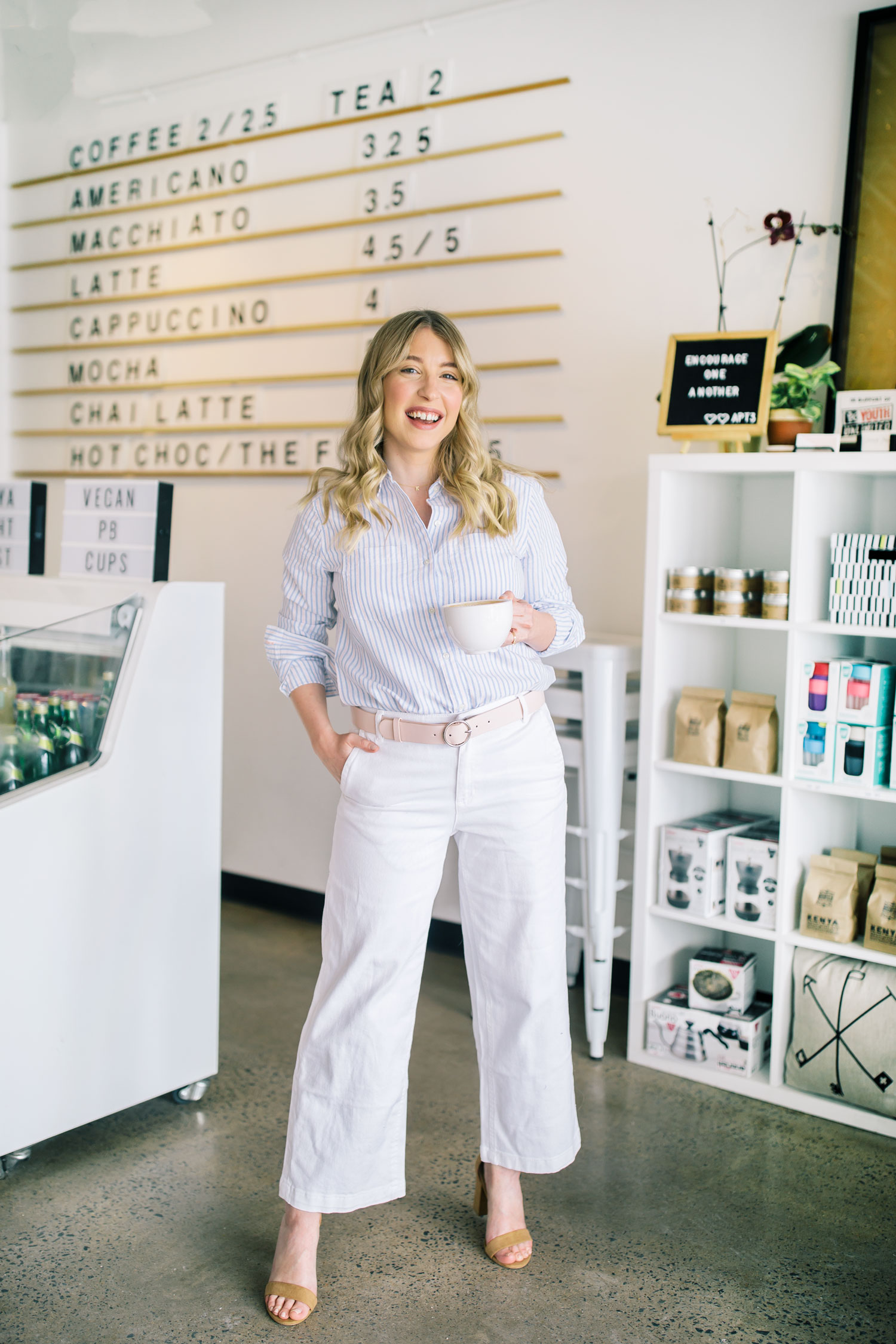 A little over a month ago, I shared a blog post in partnership with Joe Fresh to promote their new line of newborn clothing, Joe Fresh Sprout. I was so excited to share this collection because, as you likely know, I am a huge fan of Joe Fresh myself. I literally couldn't wait to dress my little in Joe Fresh once he arrived! Well my friends, the day is finally here, and I am thrilled to be sharing a few mama and baby photos of Edwin and I in our Joe Fresh outfits. Edwin is wearing the cutest green onsie paired with matching pants and hat (naturally, with a little sprout on it) and he could not look cuter in my opinion. I love the entire spring Joe Fresh Sprout collection because it is so soft, bright and bold, and the price can't be beat.
Personally, I have worn Joe Fresh almost exclusively postpartum as, of course, my body has changed a bit since having baby. So, while I am in this in-between stage, I have been so happy that there is an affordable brand that is oh' so stylish and makes me feel comfortable and GOOD post-baby. It isn't the easiest to go from being a size 24 to 28 in Joe Fresh specifically, but I am trying to take it in stride. I also do realize I just had a baby 3 weeks ago and this is completely normal. Thankfully, I am in love with pretty much the entirety of the Joe Fresh spring collection and it truly has made me feel more like myself. Plus, I don't feel guilty that I'm over spending on clothing that might not fit me in a few months time. Jamie even told me I look like a cool New York City mama in my outfit which was pretty much the sweetest compliment he could have given me.
I hope you guys like my first postpartum outfit post! I'm excited to start sharing more looks when the weather warms up soon!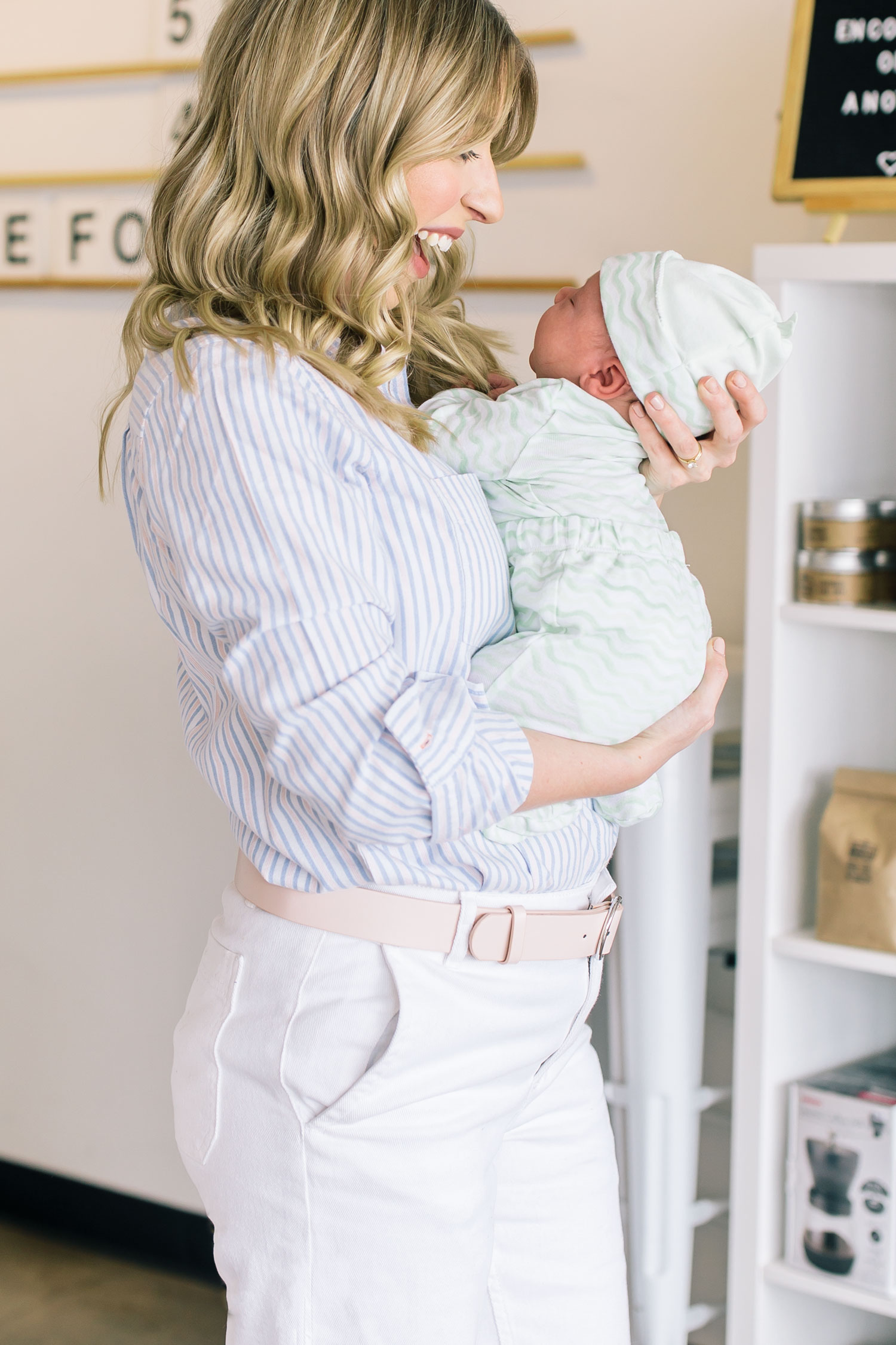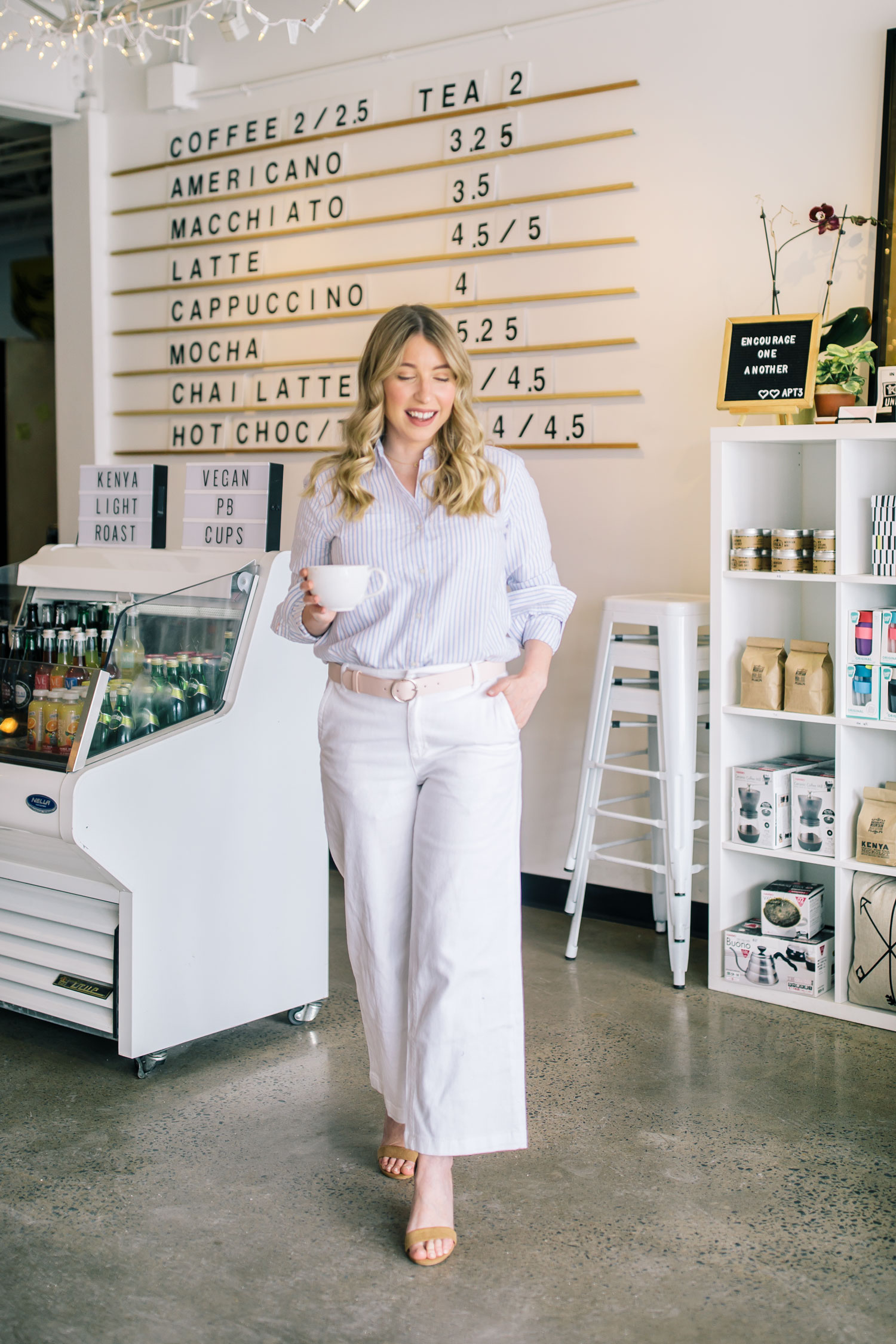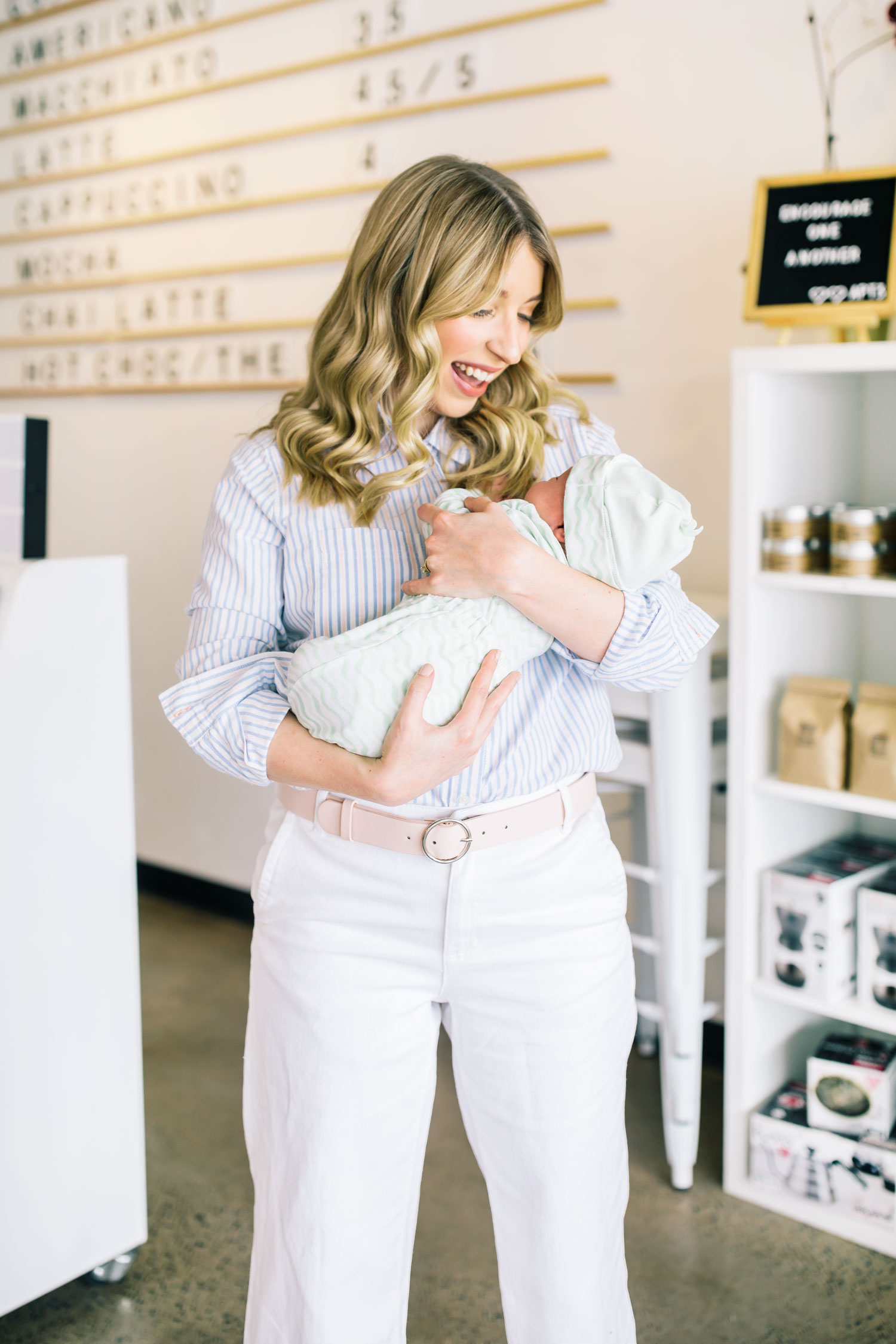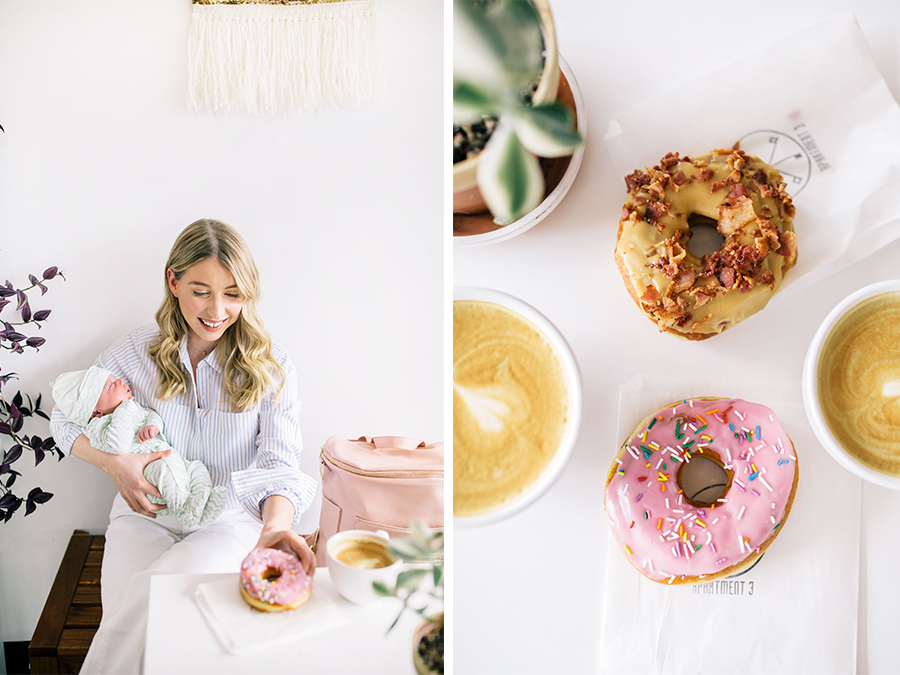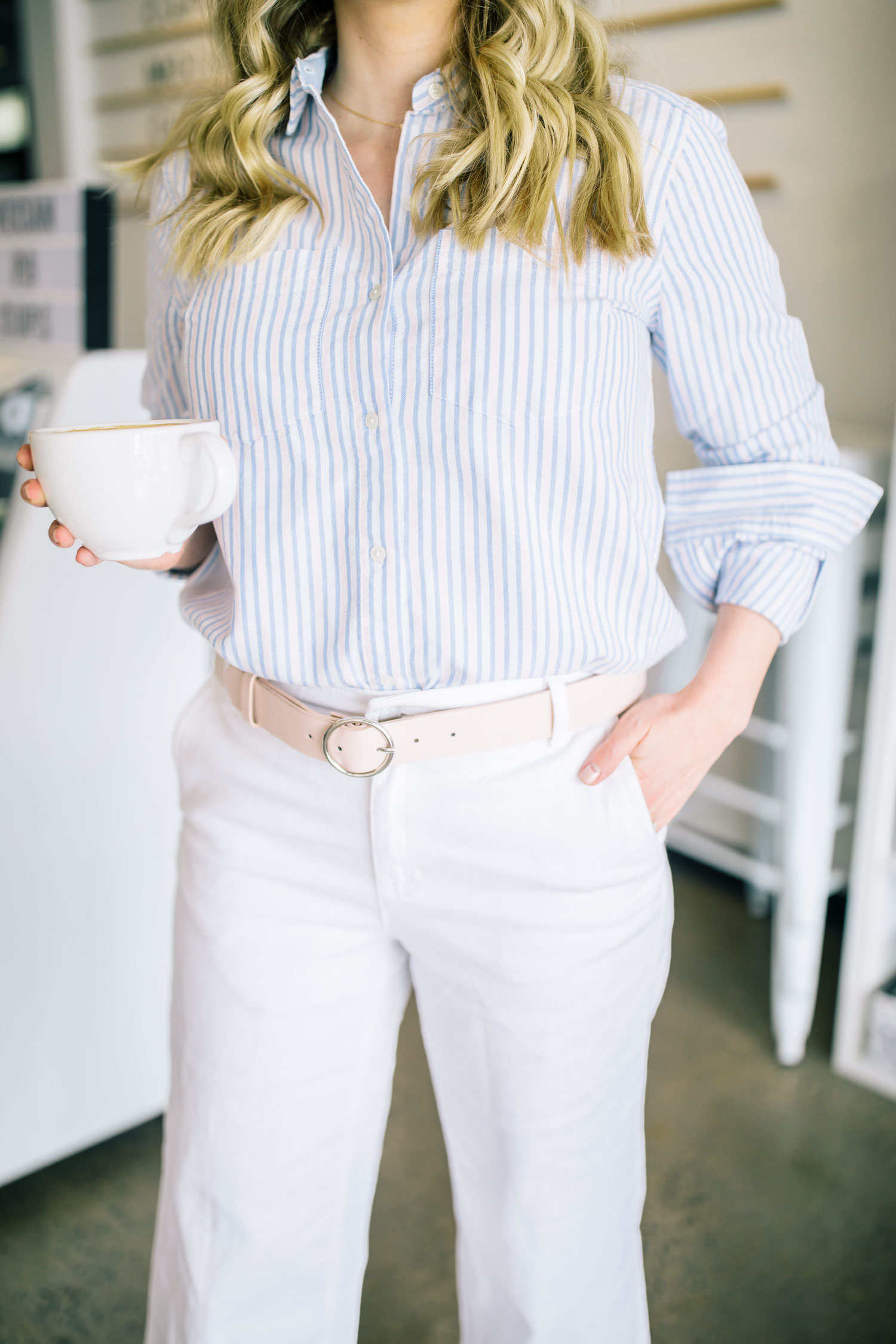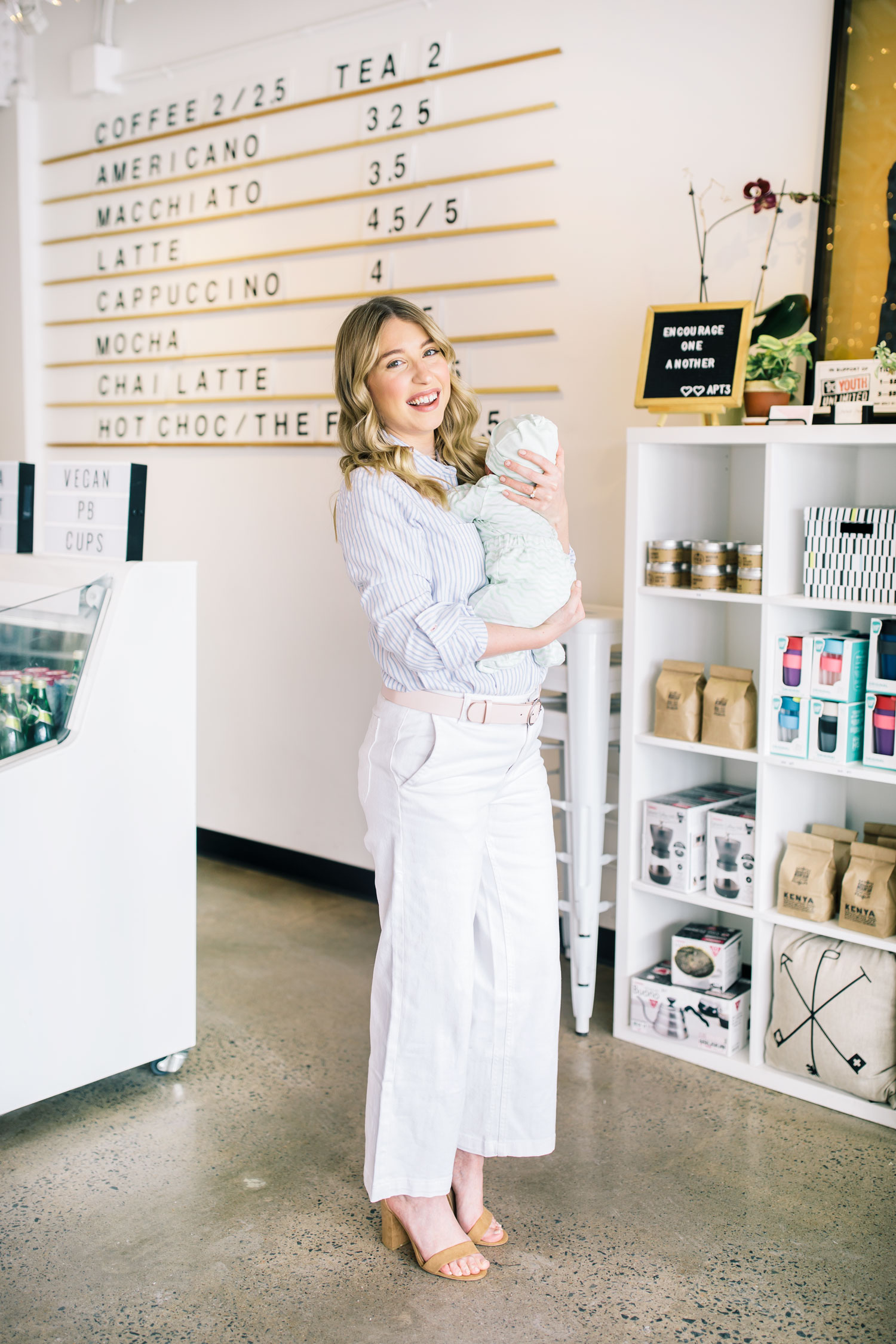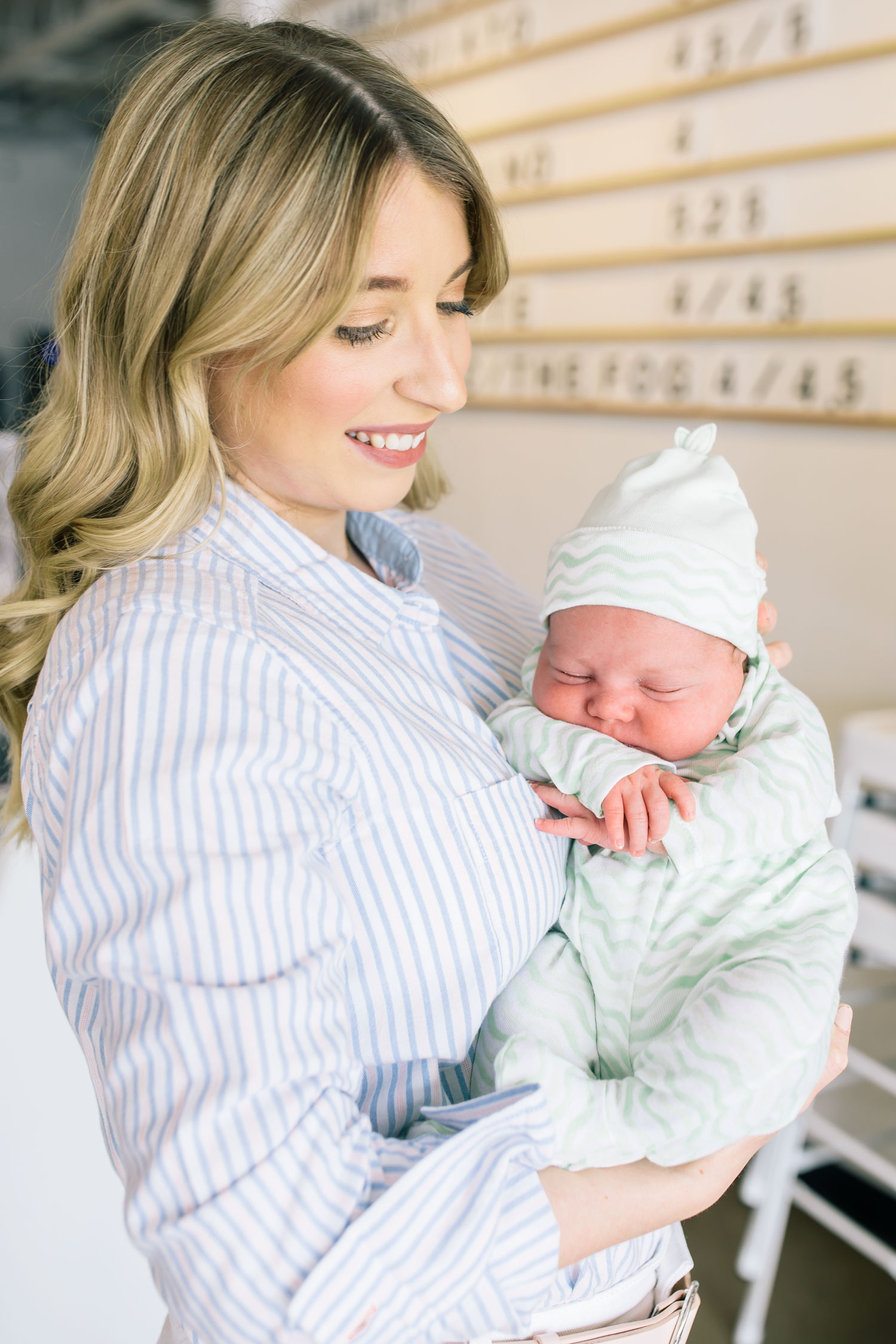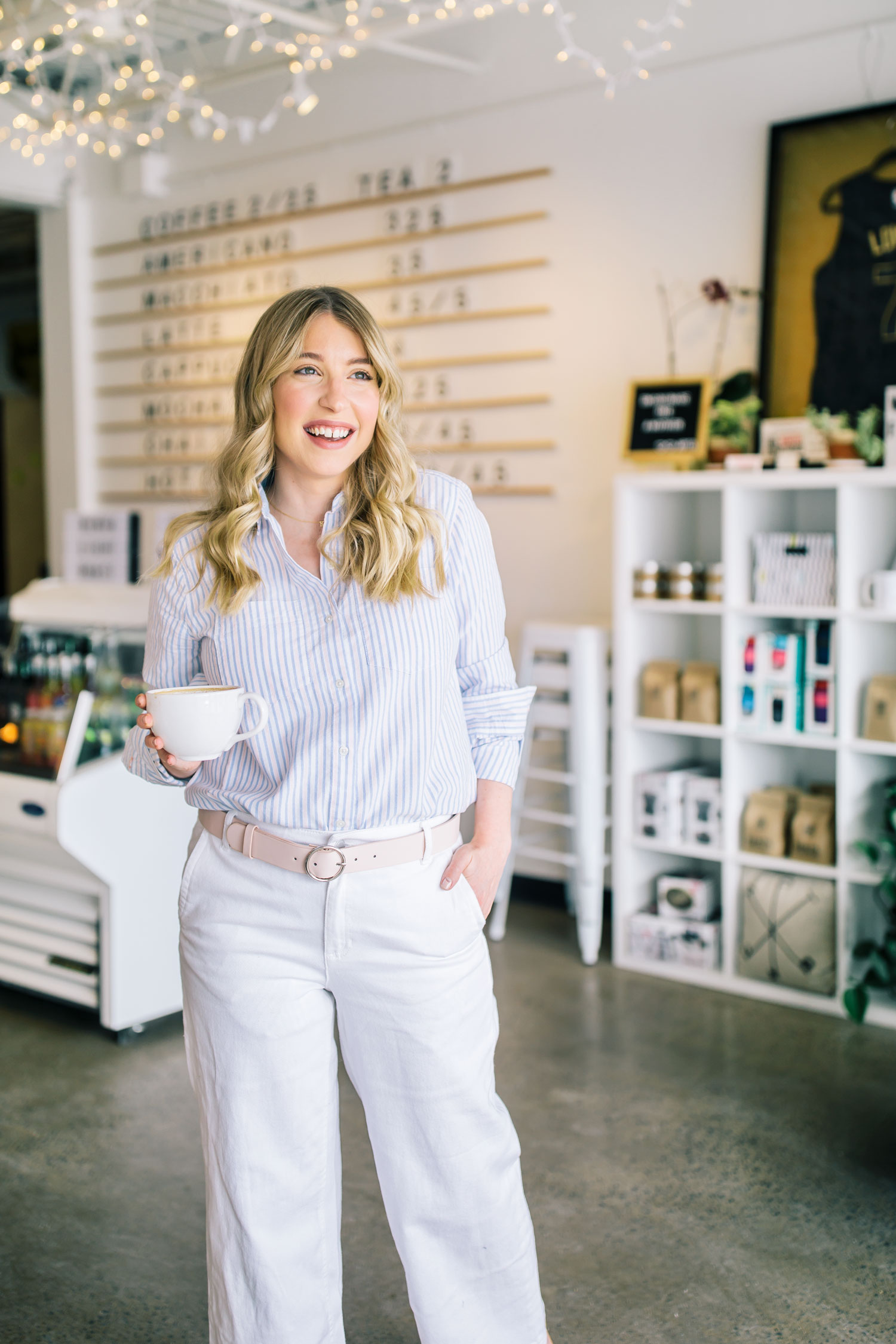 What I'm Wearing: Shirt (here) // Jeans (here) // Belt (here) // Heels (here) c/o Joe Fresh
What Edwin is Wearing: Pant + hat set (here) // Onesie (here) c/o Joe Fresh