It's finally spring and with that comes new beauty products to start trying! Whether in the way of skincare or makeup, it seemed last month I was all about trying new products for my face. Without further ado, here are 4 products I loved for the month of March and am continually using into the month of April.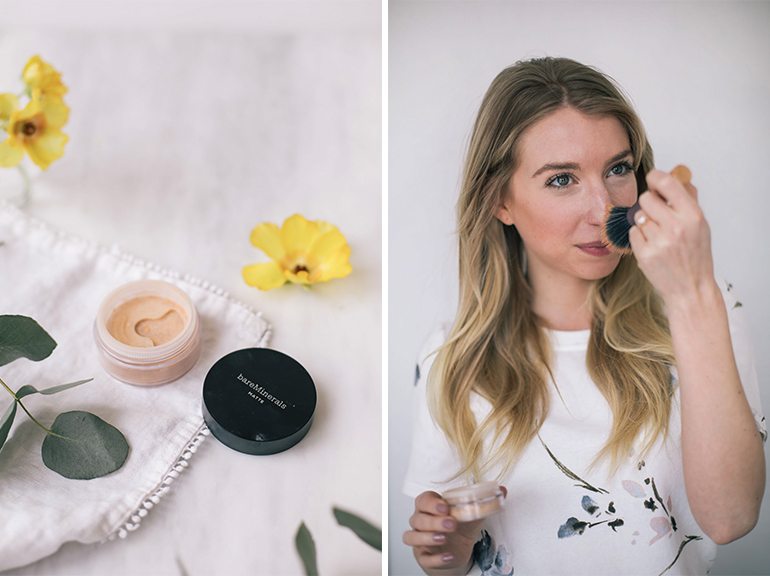 Bareminerals Matte Foundation: Typically I like to use liquid foundation when I'm doing my makeup, especially when I have time to mix and blend with my Beautyblender. But let's be real, all of that mixing and blending takes time and sometimes I need quick fix that doesn't feel as heavy as a liquid foundation. Enter Bareminerals Matte Powder Foundation. This foundation goes on best with a buffing brush and is so simple and quick to apply. It takes me 30 seconds for a medium coverage look and I love that it soaks up oil in my more dewy areas but doesn't look cakey in my drier spots.


Beauty Counter No.3 Balancing Charcoal Facial Mask: My love for masks runs deep (literally), from plumping and purifying to brightening and firming, you name it and there's a good chance I love it. Previous to this mask, I was using Tata Harper's Purifying Mask which I still love and use often but I've been intrigued by purifying charcoal masks for a while and trying this Beautycounter one was a no brainer for me. Though this mask isn't 100% natural, it is formulated without any harmful ingredients so I know that it safe to use on my skin. This ultra thick, black mask goes on almost like a paste (the consistency reminds me of tar, but don't let that scare you, haha!) and is an incredible detoxifier and pore shrinker. When I'm wearing it I can literally see where the pores on my skin are most visible (nose, forehead, chin) and it targets and cleans them right out. After washing this mask off my skin feels detoxified and my complexion feels more even.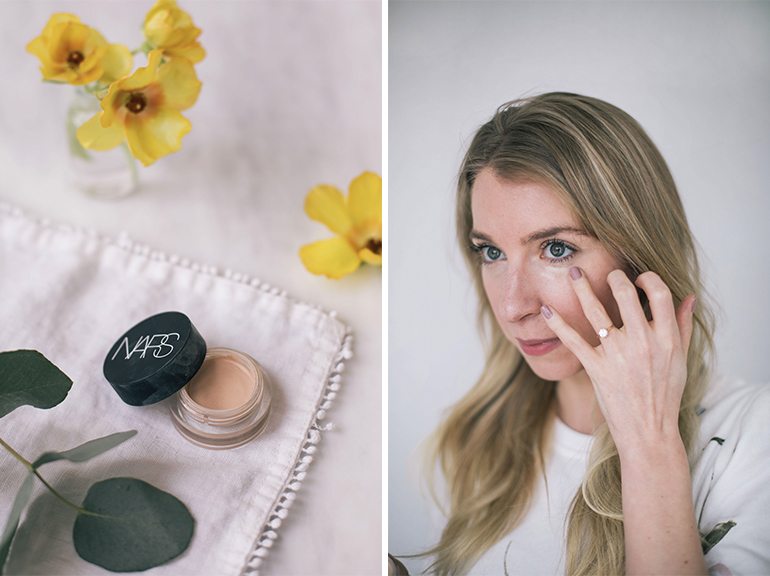 Nars Soft Matte Complete Concealer: Another great coverage product I've been using in conjunction with my Bareminerals foundation is the Nars Soft Matte Complete concealer. I feel like I would be lost without concealer, between giving extra coverage for imperfections and concealing and brightening my undereye area, there is ALWAYS a need for concealer. I love this particular concealer because I only need the tiniest bit of this velvety ultra blendable concealer for it to give me a full coverage look. It stays put for hours and always looks natural and bright, especially under my eyes.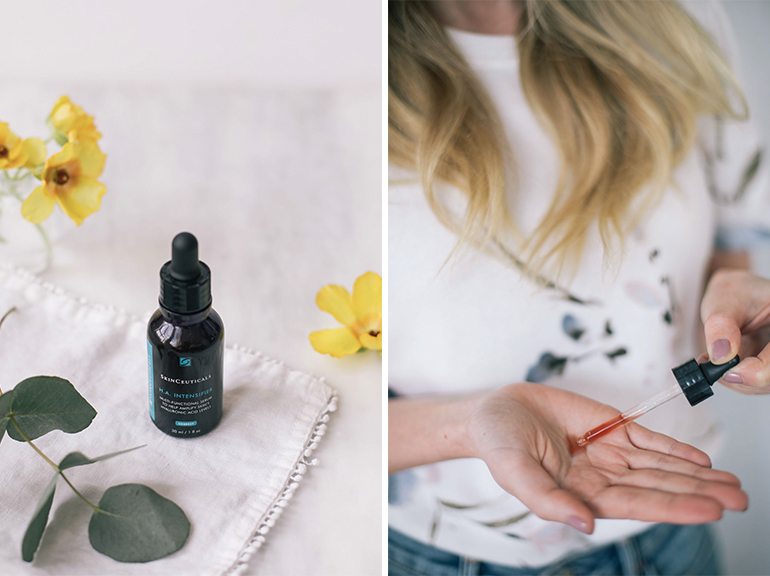 Skinceuticals H.A. Intensifier: My skin is finally a condition that I am pleased with after a year-long battle with acne, and while it isn't 100% where I'd like it to be, (I'm still dealing with scarring and hyperpigmentation) I am confident enough to start using new skincare products without the fear of breaking out. I recently attended the launch event for the new Skinceuticals H.A. Intensifier serum and was so excited about it that I started using it morning and night the day I received it. While this product is targeted towards an older audience, I will say that since turning 25, I have started noticing fine lines and want to do everything I can to prevent them from turning to deep wrinkles. I love this light, gel like serum because it's packed with hyaluronic acid that instantly plumps up my skin. Every morning when I wake up my skin feels more plumped, glowing and moisturized than the day before.