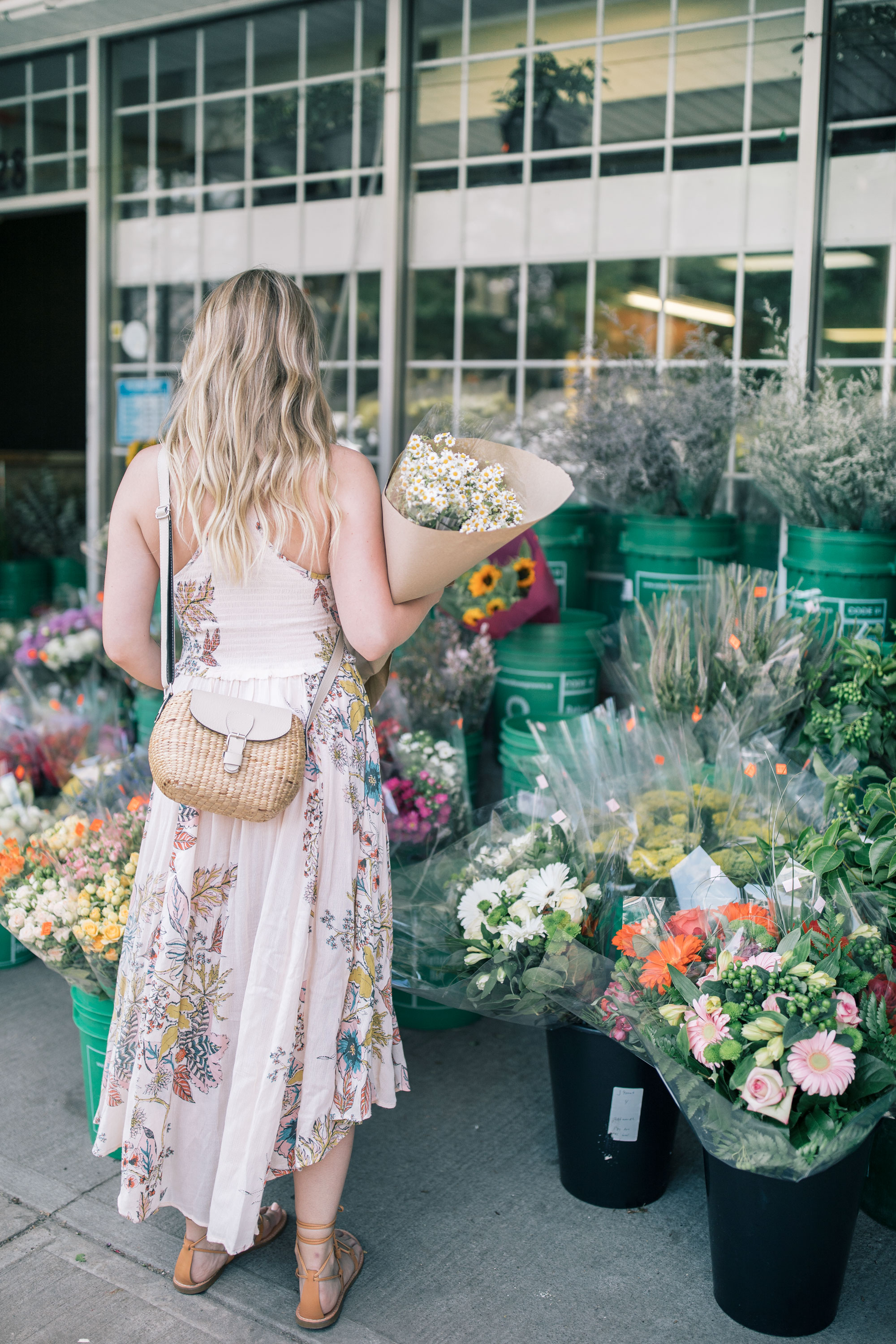 If you're a reader here, then you may already know that I've been working with Schick as a #SchickAmbassador this year sharing posts on topics such as how to get holiday party ready, how I take me time, and even an informative post entitled, 8 things you didn't know about shaving your legs. I've loved writing these blog posts because even though sponsored, I truly love the Schick Hydro Silk products and have been able to easily incorporate them into blog topics that I feel add value and offer informative information. Today's post is similar in the sense that I'm still going to be talking about why I love Schick's products, but I'm also going to be discussing a topic that I feel is so important (and one that I hope you will join in on), and that topic is confidence. In all honestly, I've struggled with self-assurance and confidence as far back as I can remember, even though my friends and family have been nothing but supportive of me my entire life. I remember struggling severely to find confidence as a teenager and even now, I sometimes struggle with confidence (especially where platforms such as Instagram make comparison so easy). But one thing I do know is that as I've aged, I've learned to not care so much about what others think of me and that has helped tremendously with boosting my self-esteem. I've learned that comparison only brings upon me negativity and I've also learned that trusting and loving myself first is the only way that I can be the best version of myself for those that I love. While there are definitely still days that I feel low, I know that each and every day I strive to love myself more will be a better day than the one before (unintentional rhyming, but I kind of like it, haha!). So for today's post, I wanted to share with you a handful of the ways I make myself feel confident in hopes that you'll be open to sharing with me what you do to boost your confidence. I'd really love to hear your stories whether that be a struggle you've overcame or a small thing you do to give yourself confidence. Please leave me a comment below or on my Instagram and let's all embrace the #PowerofConfidence in ourselves and #GoBeyond!
PS: If you'd like to try out some free Shick goodies for yourself, be sure to click through here.here.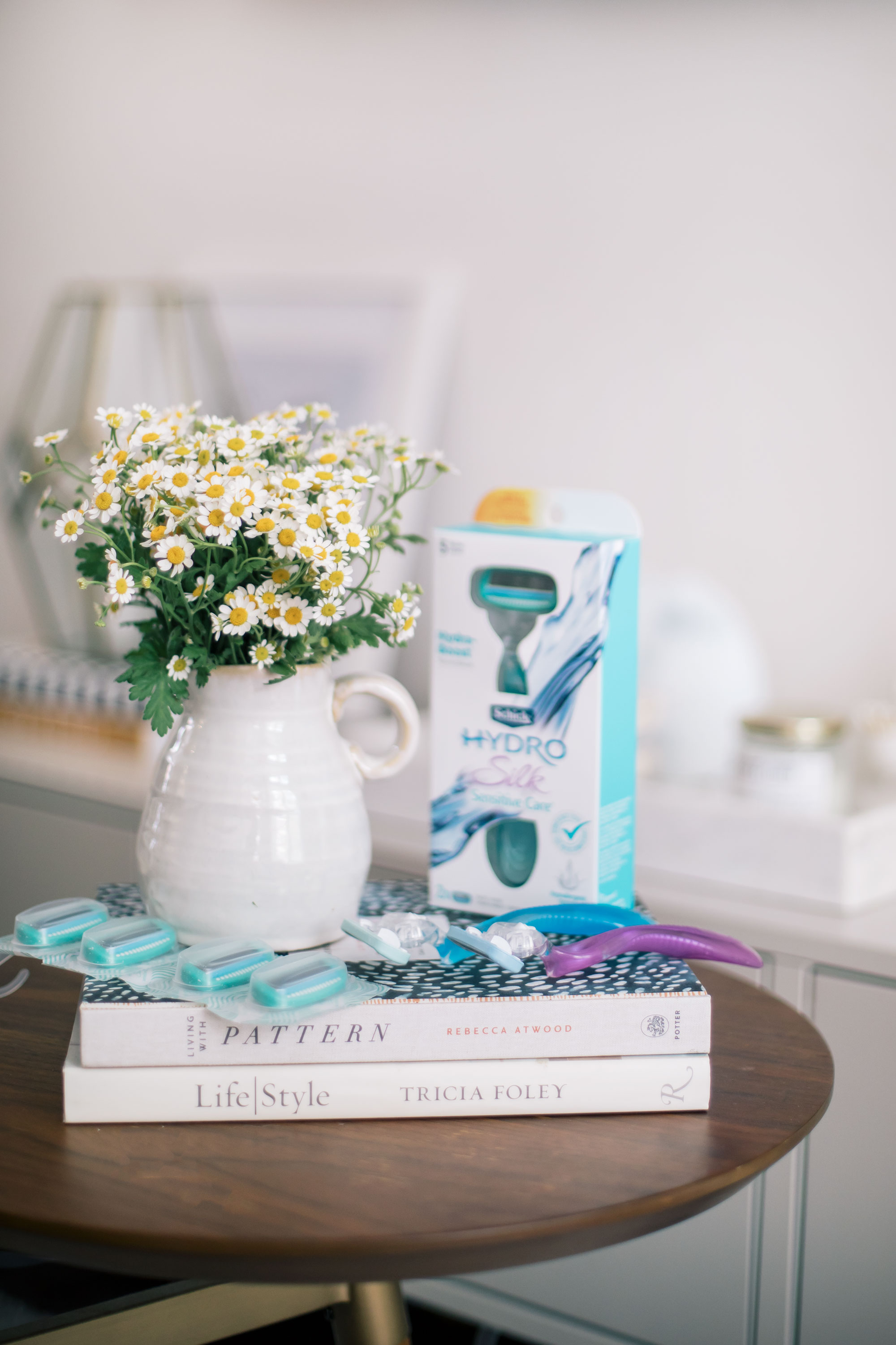 What brings me confidence:
Going for walks with Jamie and Milo/taking Milo to the park to play.
Speaking of walks, I love grabbing a latté and going for walks solo. Spending time alone is a great way to clear my mind and just "be".
Buying flowers and taking the time to arrange them. Nothing brings me more joy than playing with flowers.
Taking time to do my hair and my make-up and picking out a special outfit for an event or for date night. Sometimes, I love the process of getting ready to go out more than actually going out!
Speaking of the process of getting ready. I love taking long showers before I have a big event to attend. I always take the time to exfoliate my body and shave using Schick® Hydro Silk®. This razor goes beyond a close shave to care for my skin. My legs are always left feeling ultra moisturized so that silky smooth skin I crave year round is always possible.
Spending time with my sisters. Whether we are hanging out at home watching a movie or being absolutely ridiculous and goofy, laughing with them is a sure fire way to boost my confidence.
Just as creating flower arrangements fuels my soul, so does photography. I love capturing moments and making memories through my photographs as well as styling food and my home for shoots.
Spending quality time with family. Whether that's participating in a family summer bbq, time alone with Jamie, late night chats with my mom, dinner with Jamie's parents or a going on a long hike with my aunt, sisters, and cousins, being by my family will always make me feel confident.
Trying out a new recipe and loving it. Even better, trying out a new recipe and Jamie and my sisters love it so much they request for me to make it again.
Taking time to reflect on all of the amazing opportunities I've been given, incredible people I have in my life and who I've had the chance to meet and all of the accomplishments I've achieved so far. Practicing gratitude and being thankful is the easiest way to feel confident.
This post has been sponsored by Schick® Hydro Silk® as part of the #PowerofConfidence program.