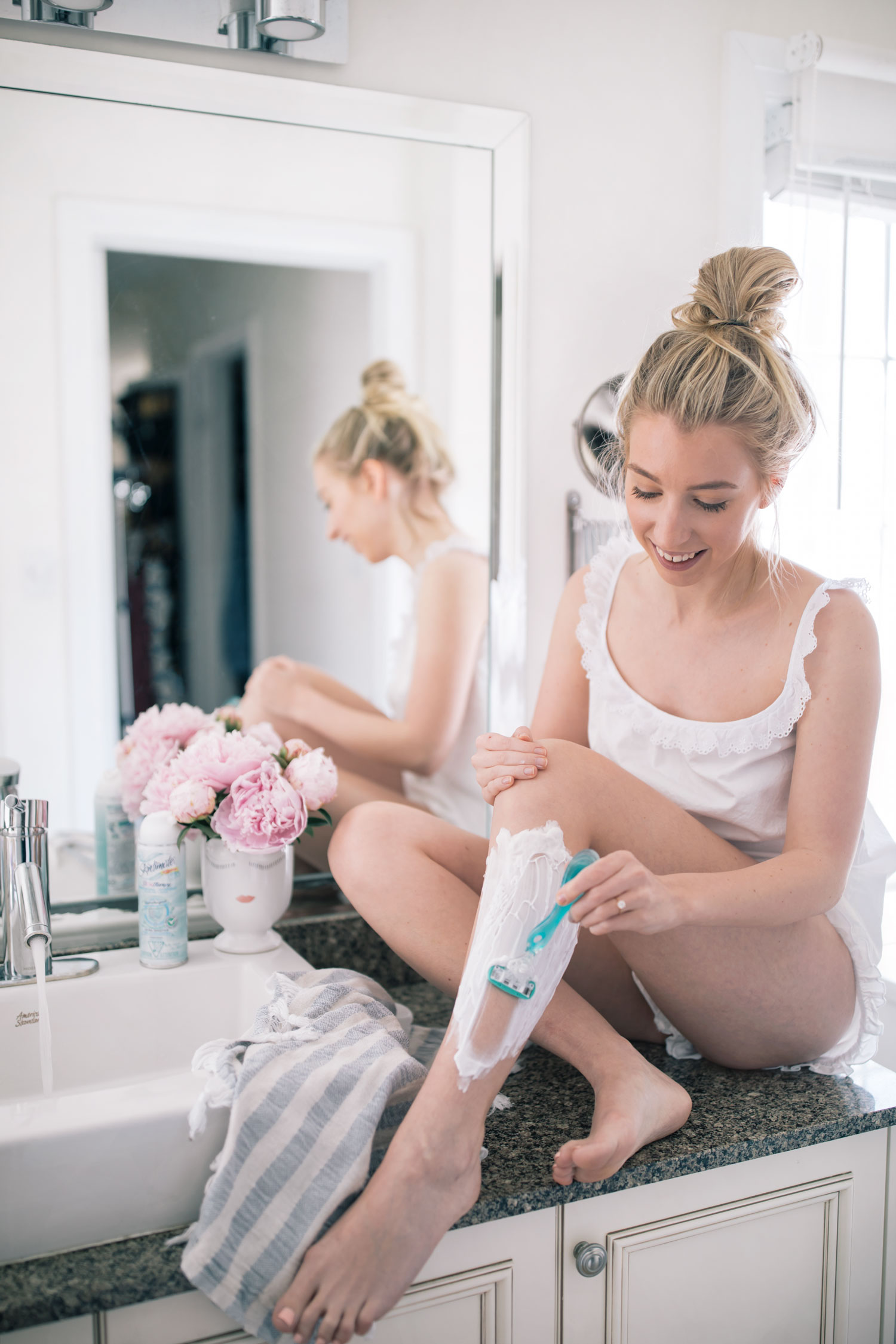 I still remember the first day that I was allowed to shave my legs. I was in the shower and my mom, I believe, was in the bathroom doing her makeup when I started begging her to show me how to shave my legs. I had a way with persuasion, so right then and there my mom gave me the run-down on shaving. A few years later, I was at my grandmother's home for a few days with my younger sisters and decided that they too needed to learn how to shave. I basically forced them into the bathroom, sat them down and made them let me teach them how to shave. Shaving my legs was like basically a right of passage, and while it is a pretty straight forward job that I've now down for years, there were things I had to learn along the way. Here are 8 things that everyone should know about shaving their legs.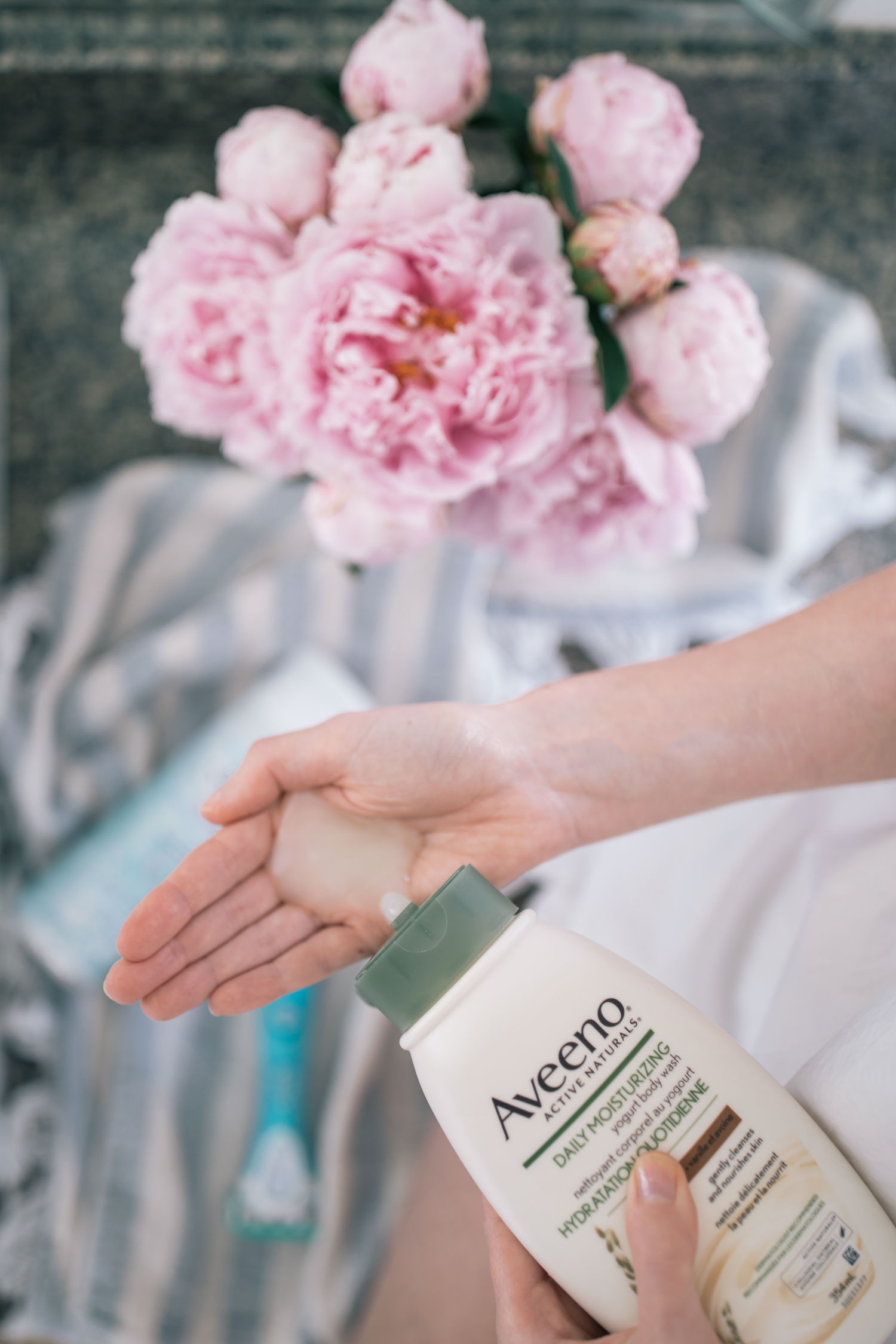 You Have to Cleanse and Exfoliate Before Shaving: If you want to achieve the smoothest legs possible, then you must prep your legs by cleansing and exfoliating them before shaving. I like to kill two birds with one stone and use a cleanser, like AVEENO®'s New Daily Moisturizing Vanilla & Oats Yogurt Body Wash (great to help revitalize dry skin), with an exfoliating glove. I simply apply a good amount of cleanser directly onto the glove and scrub my entire body in a circular motion. This helps with blood circulation and to also slough away any dead skin cells. I concentrate on my legs so that they're extra exfoliated, this will also prevent any ingrown hairs.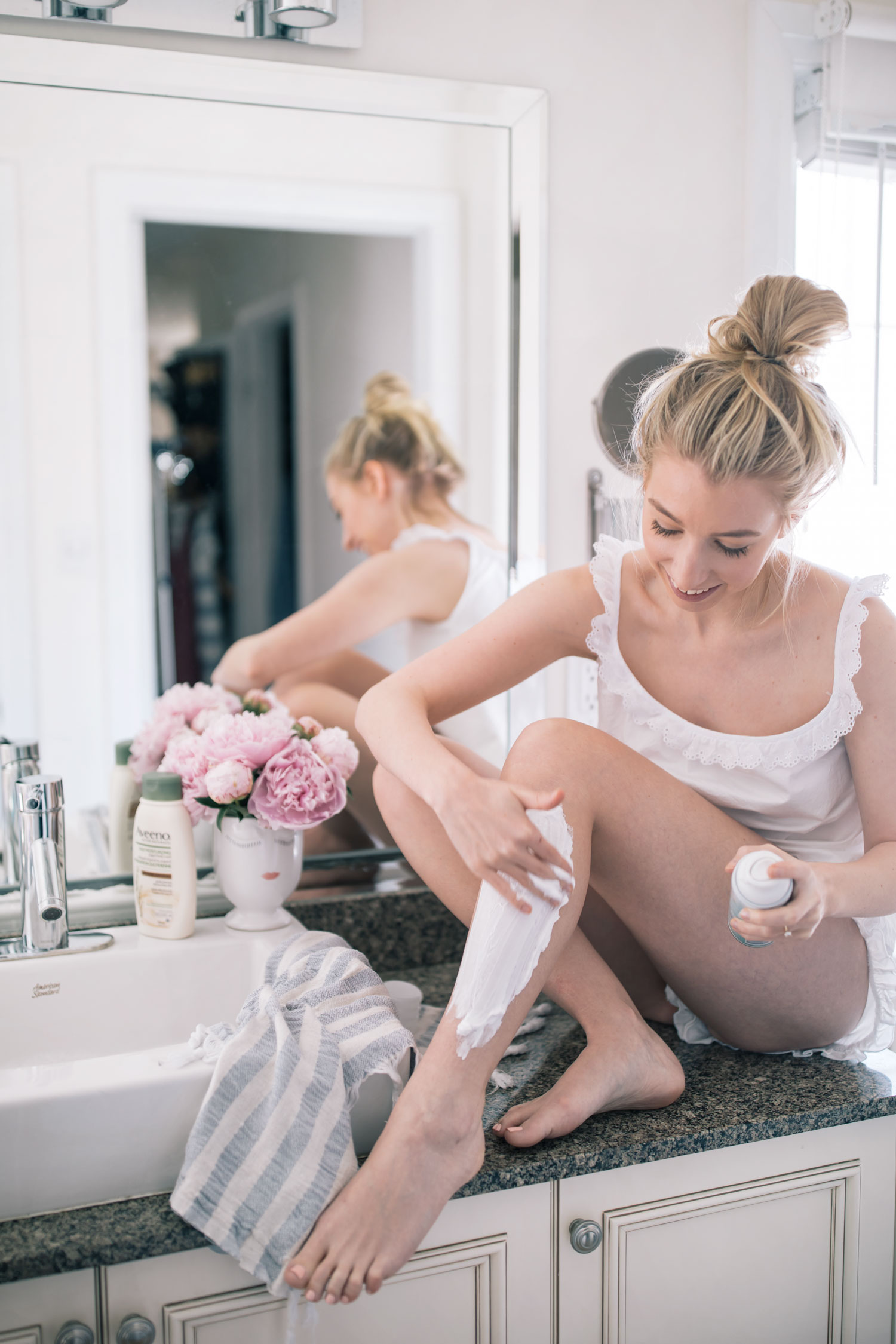 You Should Use Shaving Cream Over Soap: Did you know that using soap as opposed to shaving cream will actually dry out your legs? While it may knock a few seconds off your shaving time, it is so not worth the dry, itchy feeling of soap shaved legs. I have used Skintimate® Skin Therapy shaving cream for as far back as I can remember. It's the product my mom uses and taught me to shave with (I love that I can see where I've already shaved) and therefore the shaving cream that I have always used. For those with sensitive skin, Schick® has recently come out with a new shave gel called Skintimate® Skin Therapy Ultra Sensitive, and it's hypoallergenic and made with colloidal oatmeal for a close, comfortable shave.
Shave Your Legs at the End of Your Shower: While you might have the urge to start shaving as soon as you step into the shower, it is actually best to wait until everything else is complete. To put it simply, the longer you wait in the hot water, the more your pores will open, allowing you to get the closest, smoothest shave possible. When shaving tricky spots like your knees, bend slightly to pull the skin tight before shaving, as folded skin is difficult to shave, and take your time to shave carefully over sensitive areas.

Be Gentle with Your Skin: As I mentioned above, it is important to cleanse and exfoliate before you shave. Another reason to do this is because using an exfoliant or loofa after you shave can actually irritate your newly shaved skin. Keep the cleansing and exfoliating to the beginning of your shower to save yourself from bumpy, red legs.
Find The Right Razor for You: With so many razor options to choose from, it can be difficult to know which one is the best fit for you. In truth, not all razors are created equal, which is why I'm so happy to be working with Schick® to show you all of the varieties they offer. Schick Hydro Silk® is often my go-to razor for many reasons from the 5 Curve Sensing® blades that give me a close, smooth shave to the hypoallergenic Hydra-Boost serum that provides lasting hydration for up to two hours after shaving. The Schick® Hydro Silk TrimStyle® razor is perfect to get that "nice and neat or as bare as you dare" shave in your most sensitive areas. This 2-in-1 razor with a built-in, waterproof bikini trimmer will keep you smooth for those poolside days and nights. The adjustable trimmer lets you shape to your comfort, in or out of the shower so your swimsuit ready at any time. When shaving or trimming the bikini area, shave horizontally from the outside to the inside of the upper thigh and groin area, using smooth even strokes.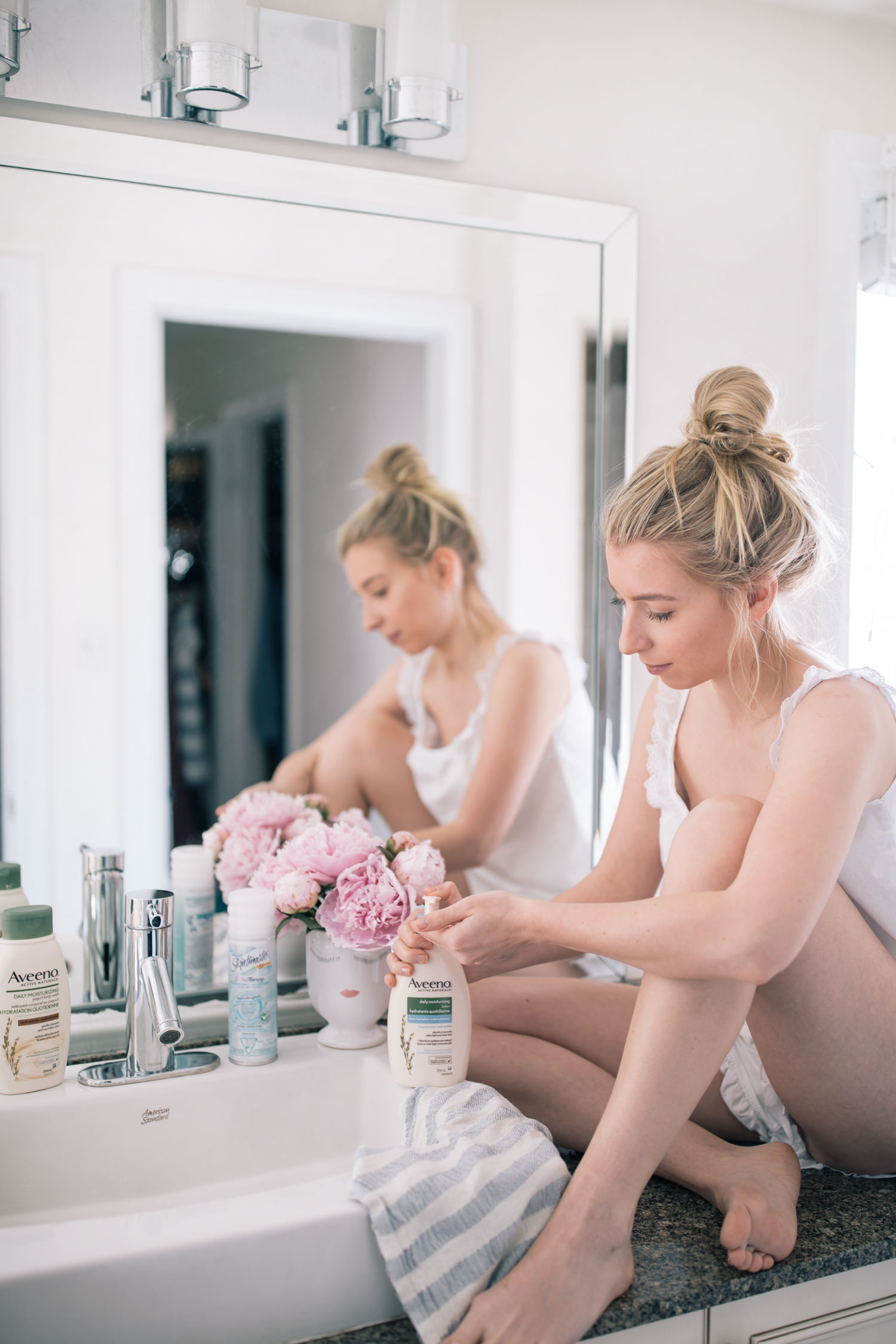 Don't Leave your Razor in the Shower: If you want to keep your razor from getting dull quickly, be sure to dry it off and keep it out of the shower when you aren't using it. A dull razor will end it annoying nicks that not only hurt but also don't look very pretty.

Moisturize, Moisturize, Moisturize: This one should be a no-brainer but I still have to mention that you absolutely must moisturize after you shave to keep your skin hydrated and to reduce the risk of razor burn and in grown hairs. If you have time, let your skin rest for at least 30 minutes before applying body lotion. I've been using Aveeno®'s Daily Moisturizing Sheer Hydration Lotion because it goes on feather light and hydrates for 24 hours, giving my skin a velvety soft feeling all day long.

Show Off Those Freshly Shaved Legs: After I shave and moisturize and if time permits, I always try to wait as long as possible before covering up my legs as I want my freshly shaved skin to breathe. Now that the summer is here, this is much easier because I can simply wear dresses, shorts, and skirts, allowing my legs to be bare all day. Freshly shaven legs are the perfect excuse to pull out that mini-dress you've been dying to wear and if you have a dog as decisive as Milo, then you absolutely have no excuse not to show off those gams!
This post was generously sponsored by the makers of AVEENO® and Schick®. The opinions and images shown are my own. For more information visit www.aveeno.ca or www.schick.ca