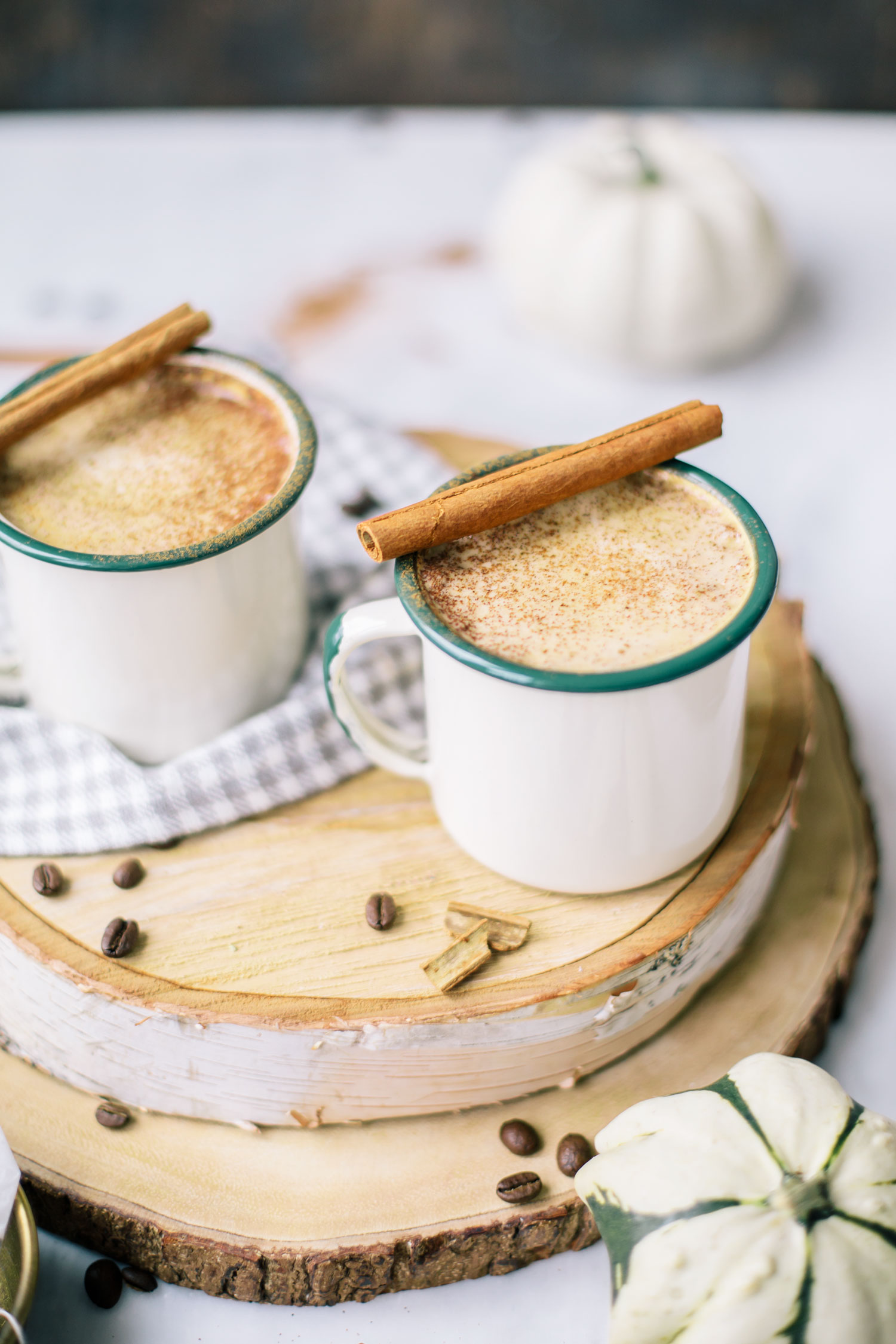 Ever since sharing my recipe for dirty chai lattes a few years ago, it has been one of my most shared and re-pinned posts. I can completely understand why, as they're delicious and still one of my go-to coffee orders. This year, while thinking up cozy fall recipes to share with you I thought back to my dirty chai lattes and it hit me…why don't I try adding pumpkin to create a pumpkin dirty chai latte!? At first, I was skeptical about the whole thing, thinking that this recipe might end up simply tasting like a pumpkin spice latte. However, I got a strong consensus from both Jamie and my sisters that this recipe was unlike any pumpkin spice latte they'd ever had and that the chai flavours really came through along with a subtle hint of pumpkin, which is exactly what I'd hoped for. This recipe is a winner my friends and should most definitely be on your to-make list asap.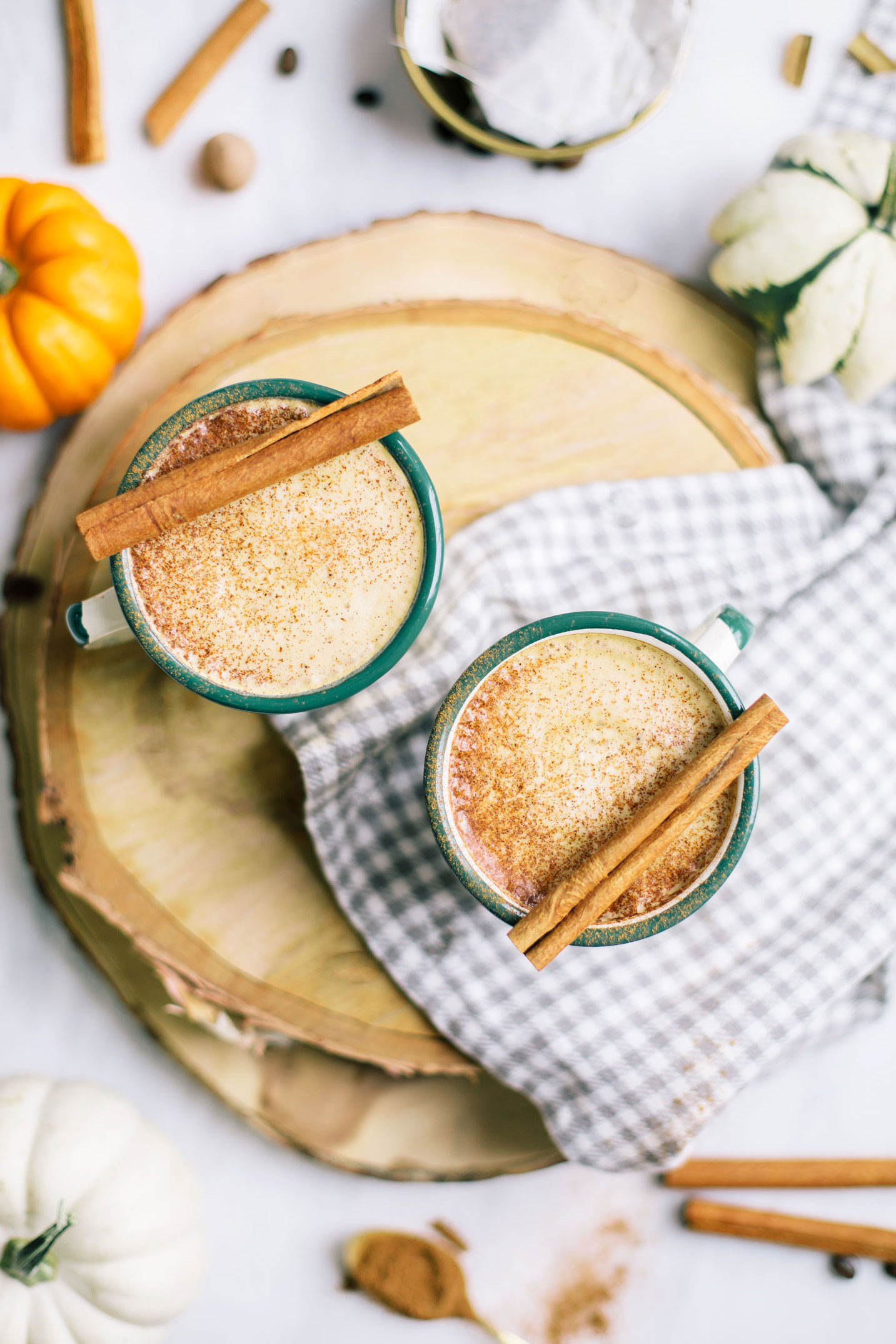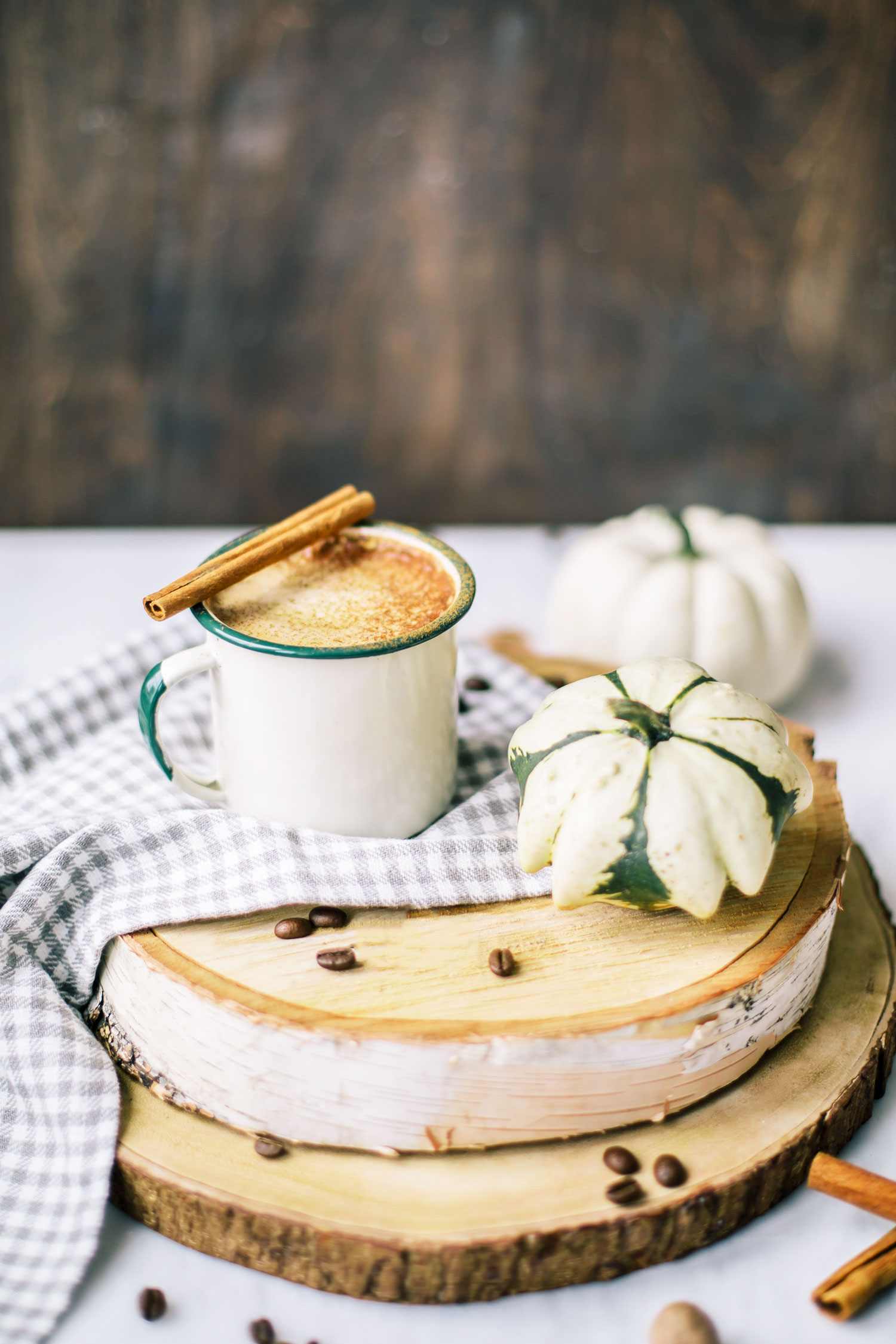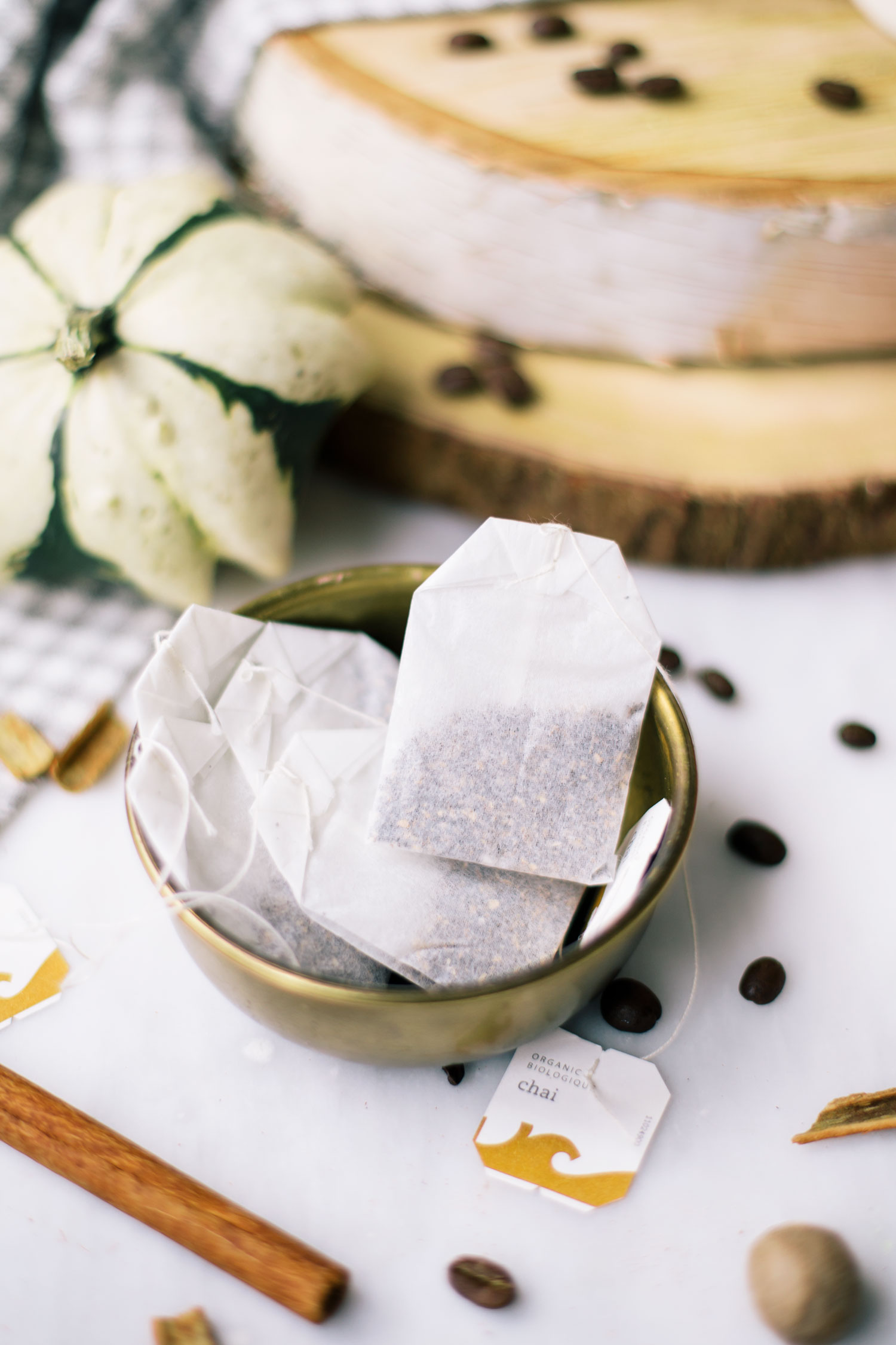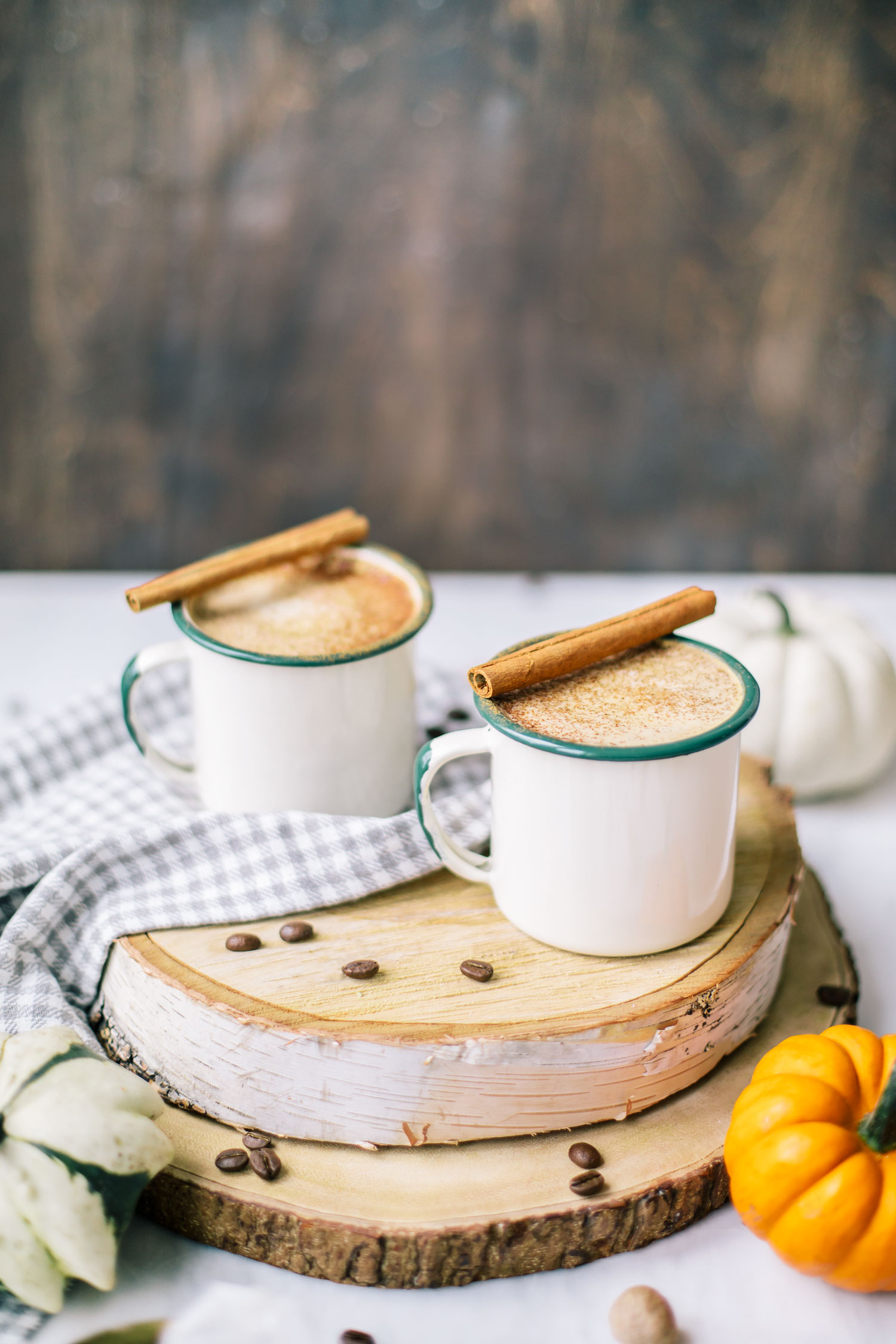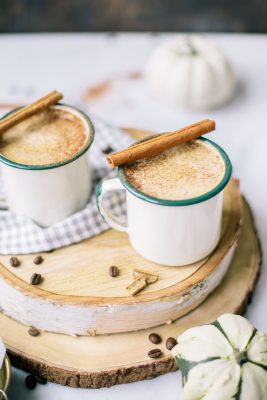 Pumpkin Dirty Chai Latte
2018-10-02 09:16:07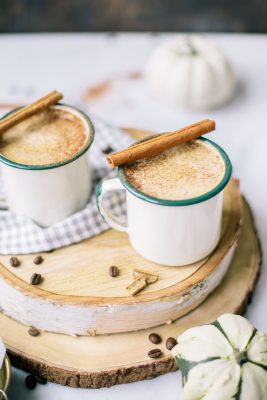 Serves 1
A delicious pumpkin twist on a dirty chai latte
Ingredients
Mug full of milk (fill each mug you're using with milk, leaving about 10-15% room for espresso)
1 tbsp real pumpkin
1/2 tsp pumpkin spice (4 teaspoons ground cinnamon, 2 teaspoons ground ginger, 1 teaspoon ground cloves, 1/2 teaspoon ground nutmeg)
2 tsp maple syrup
1 Chai tea bag
Espresso (I just use my Nespresso machine + espresso pod)
Frothing pitcher (optional) & electric frothing whisk
Instructions
Pour milk into the mug you're using so that you get the exact measurement of milk needed for the latte, leave 10-15% room for the espresso.
Pour milk into a small saucepan and add pumpkin, pumpkin spice, maple syrup and chai tea bag, whisk together.
Over medium heat, allow the mixture to warm up just to a slight simmer (small bubbles will begin to form but do not allow the milk to boil.)
Squeeze the remainder of the liquid from the teabag into the pot to really infuse the chai flavour.
Meanwhile, make your espresso. I simply use my Nespresso machine but you can use any method you prefer. 1 shot of espresso is perfect. Add espresso to your mug.
Using a sieve, strain pumpkin chai milk into a measuring cup or a frothing pitcher if you have it.
Using your frothing whisk, froth the milk until foamy like a latte.
Slowly pour your pumpkin chai milk into the mug over the espresso, stopping about half way to slightly swish the mug around in a circle, to mix the milk and espresso together.
Finish filling the mug with frothy milk and top with pumpkin spice.
Enjoy!
The Blondielocks | Life + Style http://www.theblondielocks.com/