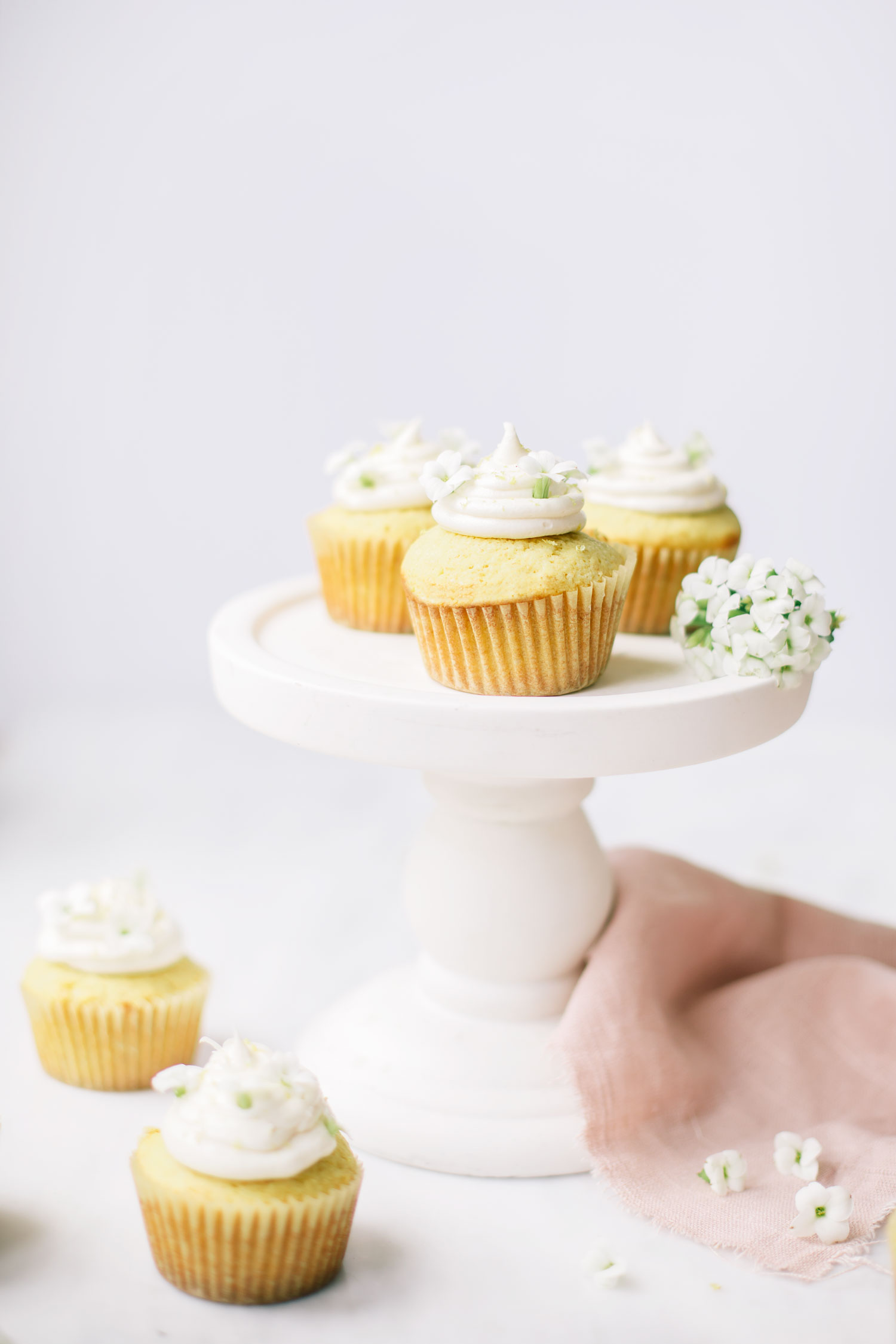 I'm not sure if it's the fact that I've been a fan of Meghan Markle since watching her on Suits, that I'm getting married this year, or a combination of the two…but whatever the reason, I have been engulfed in all things royal wedding these last couple of months. Ever since learning that Meghan and Harry decided to opt for a lemon-elderflower cake for their wedding over the traditional British fruitcake, I've been wanting to whip up a version of the cake myself that could easily be served at a royal wedding viewing party.
Enter lemon-elderflower cupcakes. Made with Becel sticks, these lemon-elderflower cupcakes taste light and fresh with just the right hint of citrus and floral notes. They're made with Becel sticks which is ideal as they require no softening. I simply took my Becel sticks out of the fridge and whipped them into the remaining ingredients to get fluffy, soft cakes and frosting in less than 10 minutes! After about 20 minutes in the oven and cooling, I piped these lemony cupcakes with the elderflower frosting and topped them with edible flowers fit for a princess.
I promise, if you serve these cuties at your royal wedding viewing party your guests will feel like they've been transported to England to attend the royal wedding.
PS: The Social and Becel have teamed up for an amazing contest where you could win $5000! Be sure to click over here to see how to enter and good luck!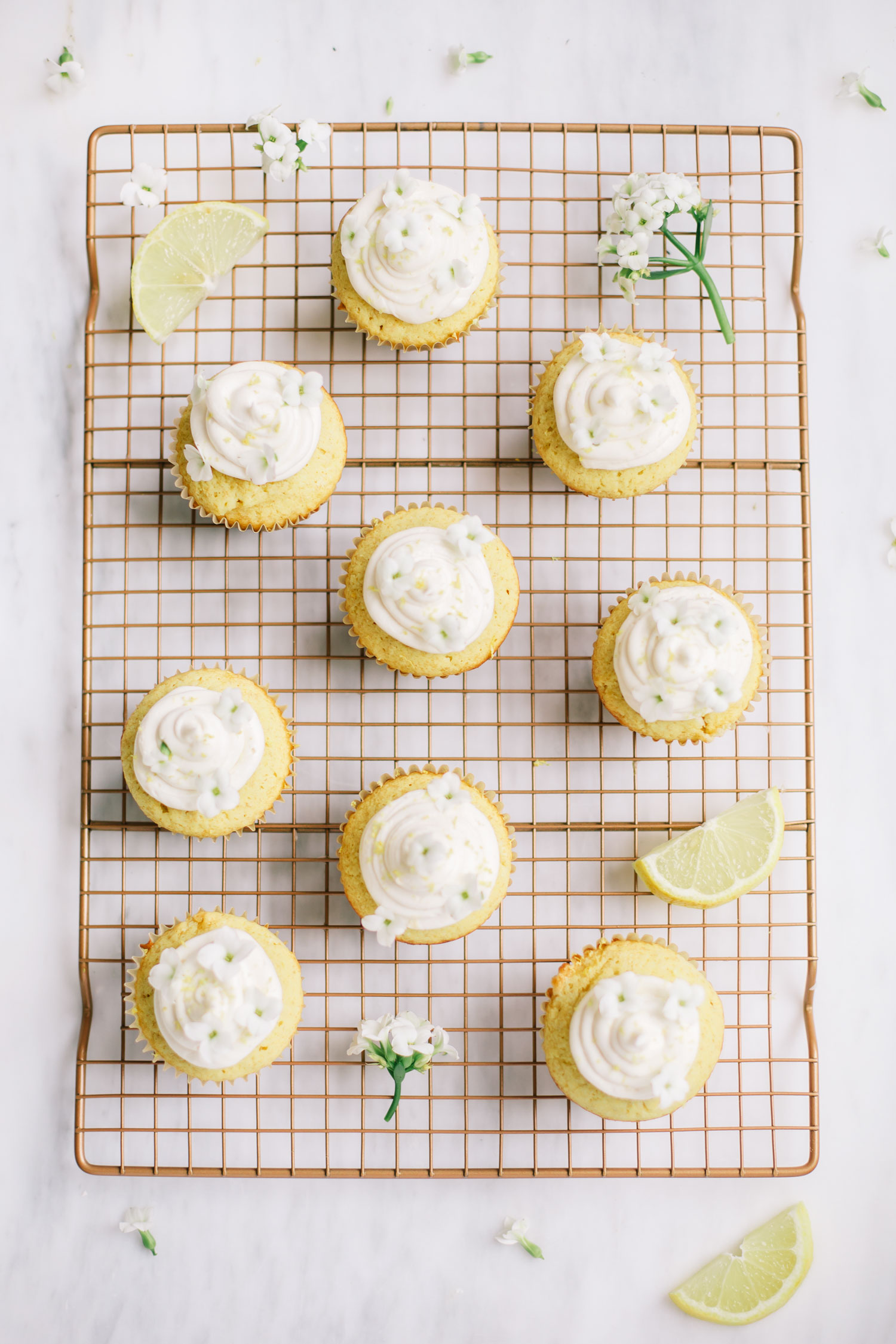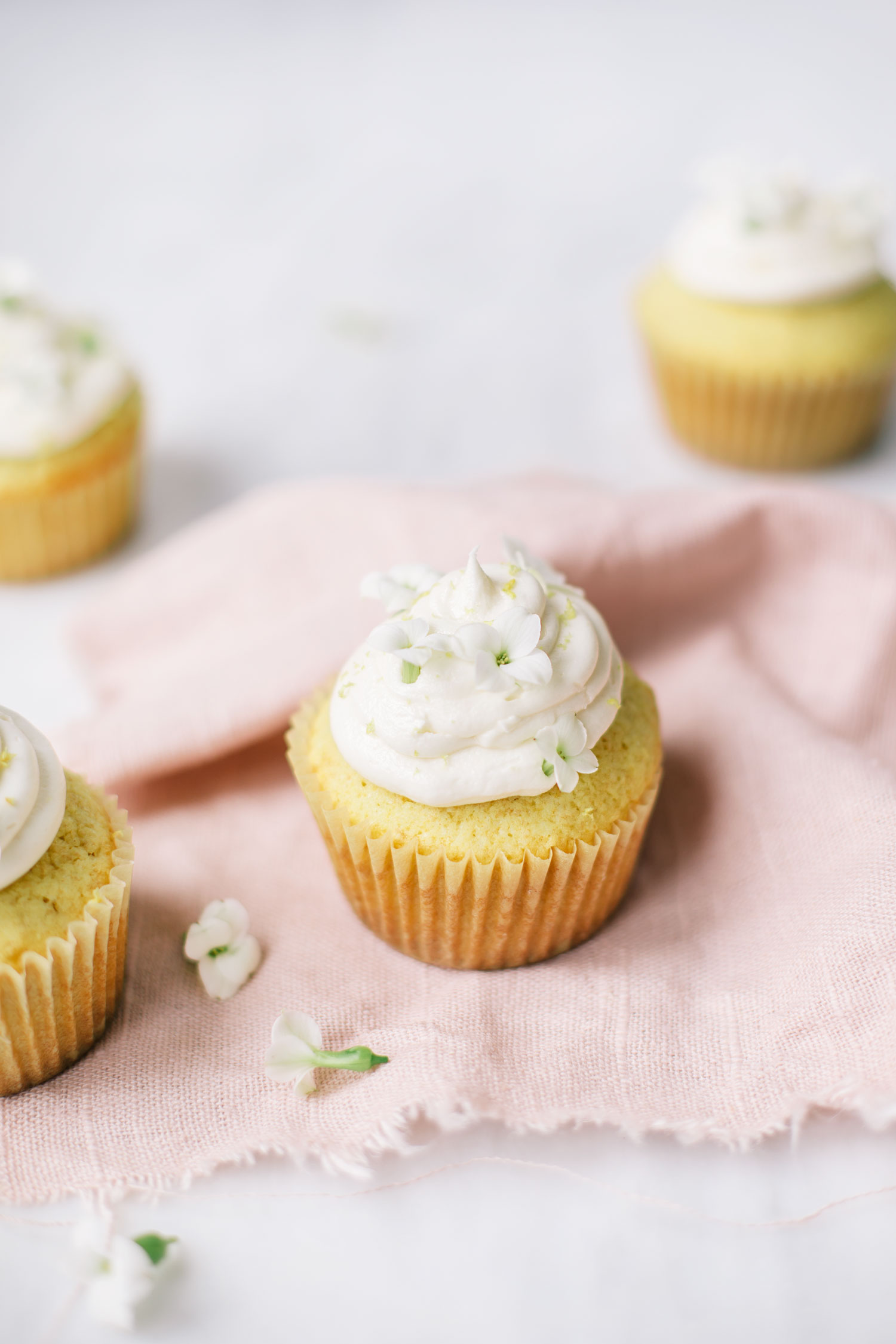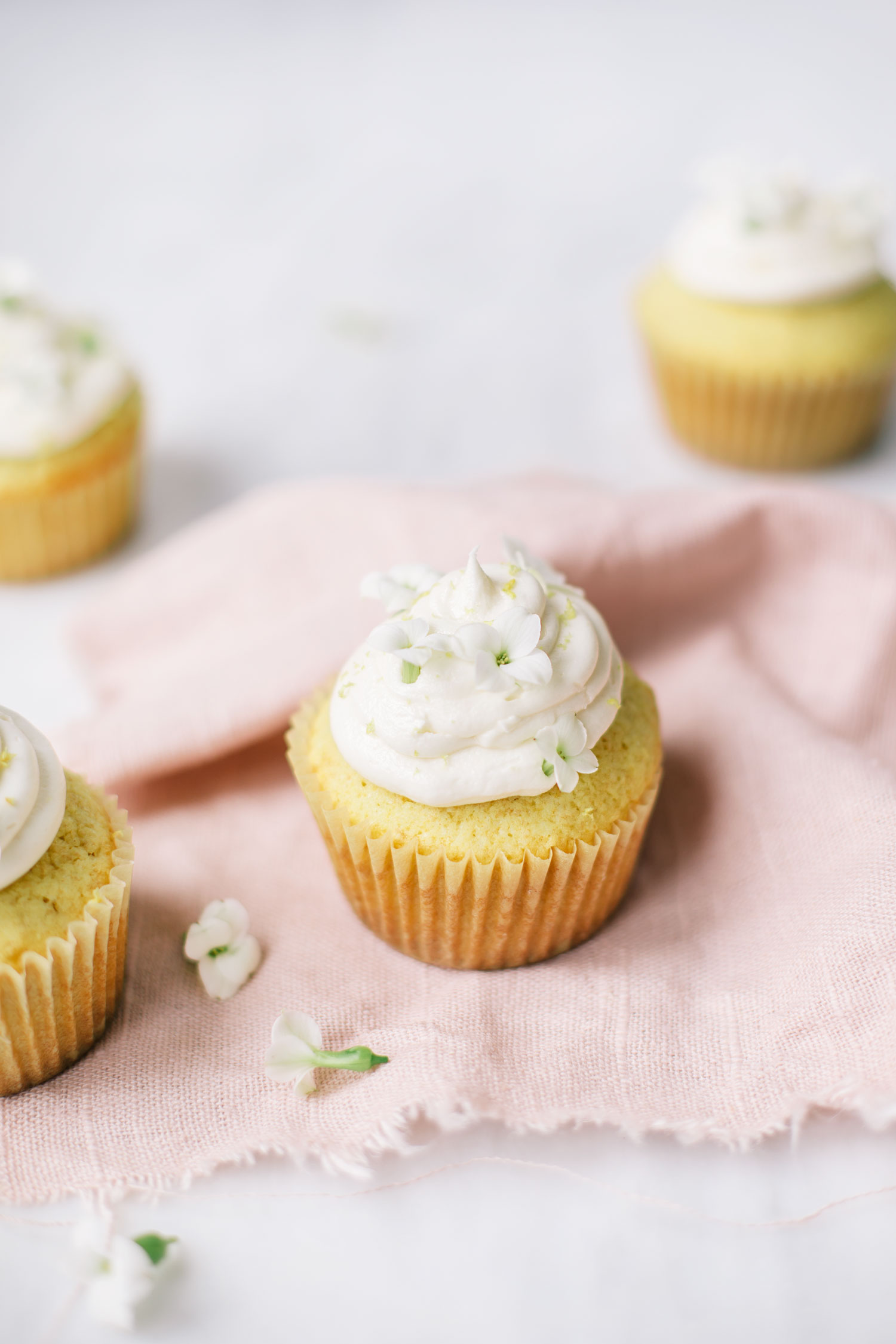 Lemon Elderflower Cupcakes
2018-05-15 08:37:55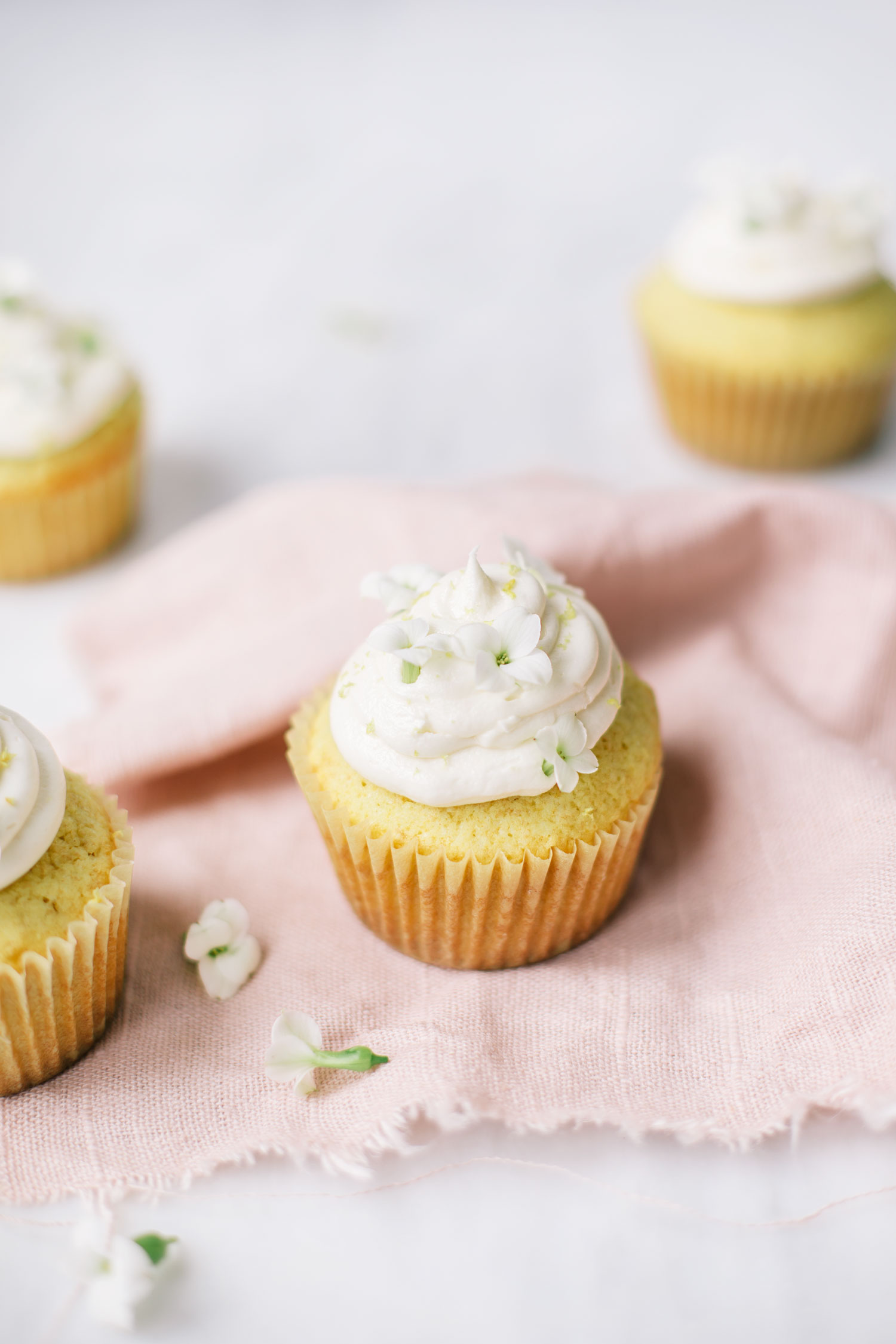 Serves 12
Ingredients
3/4 cup all-purpose flour
3/4 cup whole wheat flour
1 3/4 tsp. baking powder
1 cup ((2 sticks) Becel® salted margarine sticks, divided
1 cup granulated sugar
2 large eggs
1/2 cup 2% milk
2 tsp. vanilla extract, divided
1 Tbsp. grated lemon peel
2 Tbsp. elderflower liqueur
2 cups icing sugar
Edible flowers, for garnish
Instructions
Preheat oven to 350°. Line 12-cup muffin pan with paper cupcake liners; set aside.
Combine flours and baking powder in medium bowl; set aside.
Beat 1/2 cup (1 stick) Becel® sticks with granulated sugar in large bowl with electric mixer until creamy. Beat in eggs on low speed until blended, about 2 minutes. Beat in milk and 1 tsp. (5 ml) vanilla. Slowly beat in flour mixture just until combined, scraping sides of bowl occasionally. Stir in lemon peel. Evenly spoon batter into prepared pan.
Bake 25 minutes or until toothpick inserted in centers comes out clean.
Cool in pan on wire rack 5 minutes. Remove cupcakes and cool completely.
Meanwhile, blend remaining 1/2 cup (1 stick) Becel® sticks, icing sugar, elderflower liqueur and remaining 1 tsp. (5 mL) vanilla until blended. Beat on medium-high speed, scraping sides occasionally, until light and fluffy, about 2 minutes. Evenly frost cooled cupcakes and garnish with edible flowers.
The Blondielocks | Life + Style http://www.theblondielocks.com/
This post was proudly

brought to you by Becel