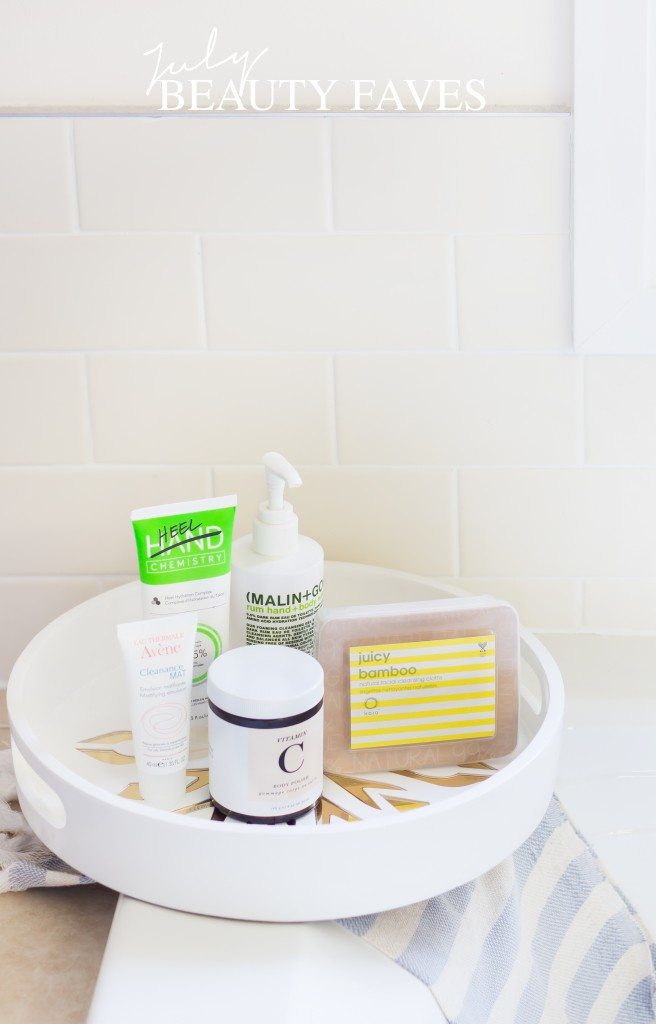 I have never been one who obsesses over beauty products. The latest and greatest advances in technology have never been the thing that hooks me and I usually I find the products I like by fluke, recommendation or pretty packaging. Lately something in me has switched and I have started to really get in to all things beauty related. I think it probably started while working at Blossom Lounge where I test and try out products regularly. Jamie has also gotten really involved in organic and all natural products lately which in turn have spiked my interest. And although I'm not at the 100% all natural stage just yet I am finding a new appreciation for organic beauty products and all beauty products in general so I've decided to document my faves finds in this new monthly series.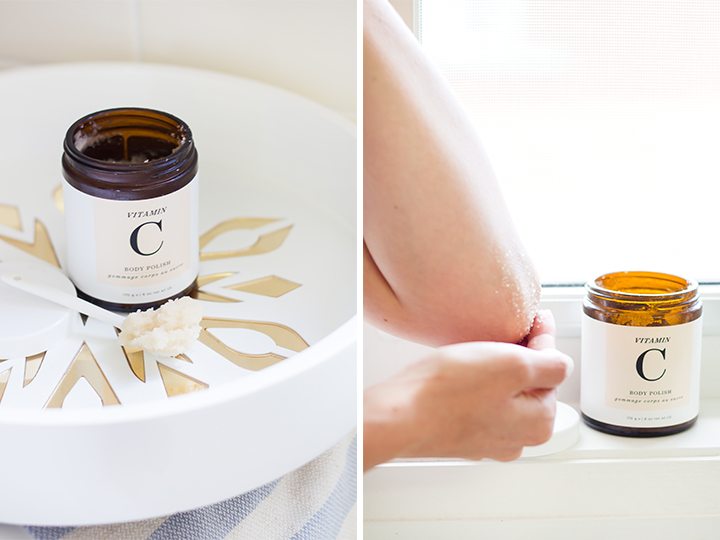 1. One Love Organics Vitamin C Body Polish: My obsession with One Love Organics started last summer when I began working at Blossom Lounge and has quite literally blossomed ever since. This season OLO launched their new summer collection which included two of my faves; the Coconut & Salt moisturizer and this Vitamin C Body Polish. This polish not only smells amazing (fresh pineapples, anyone?) but works like a dream. I work a small amount of this vitamin c packed scrub all over my body concentrating on the rougher areas once a week and find my skin is so soft and glowing every time.


2. Avène Cleanance Mat Mattifying Emulsion: After the holidays my skin started breaking out. And I don't mean one or two annoying zits here and there, I am talking about full-blown teenage acne. I am assuming stress started causing the breakouts, but whatever the reason it was terrible. I had been trying everything to get rid of them and I was feeling hopeless and so embarrassed by the state of my skin. A friend actually recommended that I try Avène and I am SO thankful she did. Although my acne hasn't cleared up fully the combination of Avénes cleansing facial gel with this mattifying moisturizer has helped my skin significantly. The mattifying lotion in particular goes on smoothly and feels clean against my skin. I also love that it soaks up any extra oil so that my makeup stays put throughout the day.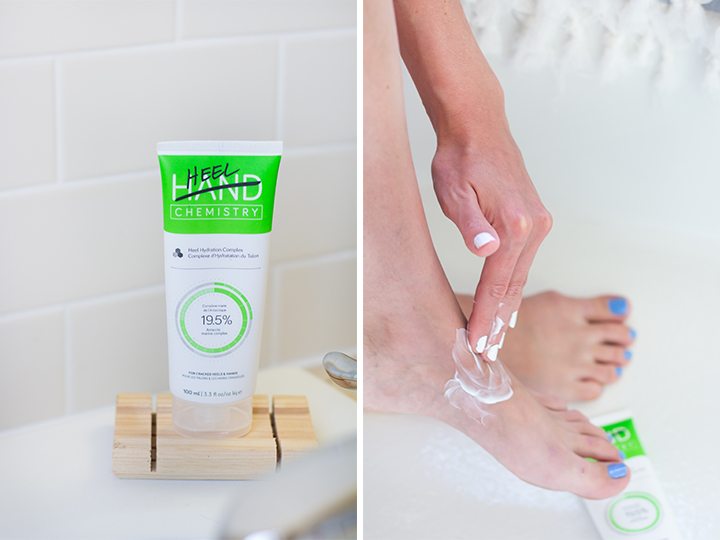 3. Hand Chemistry Heel Hydration Complex: Getting my feet summertime ready has never been easier thanks to this miracle foot cream. It targets and hydrates any patches of rough skin or cracked skin and heals my heels from the inside out. My feet had taken a bit of a beating from summer sandals this season so smoothing this cream over my feet every evening calms and soothes my feet immediately.


4. Malin + Goetz Rum Hand + Body Wash: I first discovered this product when Jamie and I stayed at the Dog Fish Inn in Delaware. I knew of Malin + Goetz prior to our stay but had only ever used their candles and vitamin E face moisturizer. I was so impressed that our inn gave us Malin + Goetz that I didn't even use the products I brought with me for the 3 days that we stayed. Although I absolutely loved the shampoo, conditioner, and body moisturizer (also purchased) I became obsessed with the rum body wash. All I need is 2 pumps of this gently foaming gel for my entire body and the clean fresh scent feels great on my skin, especially during the hor summer months.


5. Kaia Juicy Bamboo Natural facial Cleansing Cloths: This product was one that was sent to me and that I was a bit skeptical about at first. Although I loved the idea of an all natural face wipe I wasn't too sure about how they would react with my skin. The adorable packaging, complete with a paper straw that makes it look like a juice pack, is what first piqued my interest. What made me end up loving the cloths are the actual effectiveness of these all natural, vitamin packed wipes. Instead of just using my cleaner I use these cloths as a makeup remover first. I find they gently remove any makeup and oil from the day so that my skin feels fresh and prepped for cleansing. I have also used them under my arms if I am running around all day and need a quick freshen up.