Flowers are something that I think most everyone loves (except for my sisters, the smell reminds them of funerals).
Personally, I have always been a flower fanatic but it's been within the last few months that I have really learned to appreciate the art of flower arranging. I think the spark ignited back in February when my friend Lisa of Sweet Woodruff taught me how to arrange a Valentine's Day inspired bouquet. I became amazed at the thought and intricate detailing that went into creating a fluid and garden inspired bouquet. This summer I have tried my hand at making a few bouquets (see here, here and here), and I have made it my mission to learn take note of the names and varieties of flowers. I've been paying close attention to other florists who do their craft so very well and thankfully Instagram makes it easy. Today I am sharing 12 Instagram florists whom inspire me with their beautiful floral works of art.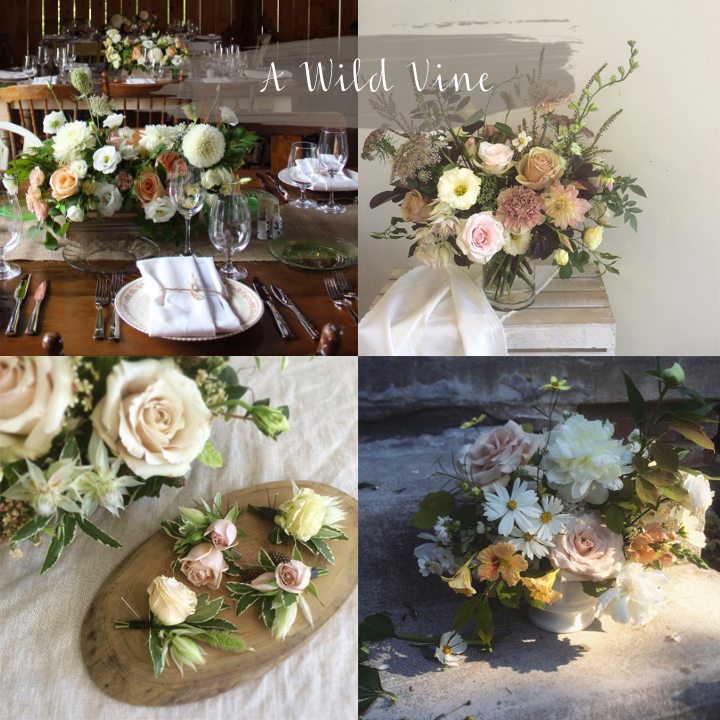 A Wild Vine: I met florist Dianne this summer while I was shopping at Anthropologie. She was doing a pop-up shop in the store and I needed a few flowers for my upcoming "brunch for two" post. I had previously planned on heading to the flower market to pick up my flowers but Jamie was the one who coaxed me to go over to her booth and say hi (he also wanted to buy me the flowers, so sweet). What I love about A Wild Vine is that most of her flowers are cut straight from the garden, making
Antonio Valente Flowers: This flower feed is one that I luckily stumbled upon very recently. Antonio is a grower of organic seasonal flowers in Ontario and you can really tell he loves what he does. I feel like I haven't seen many men in the industry and Antonio's feed feels refreshing. Also, I cannot get over the Zinnias he grows…seriously incredible.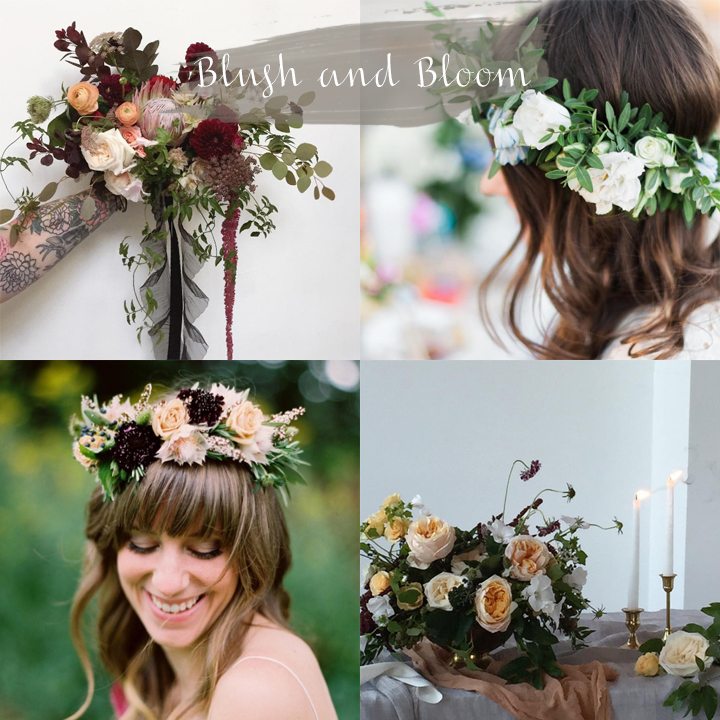 Blush and Bloom: Becky DeOliveira is the real deal florist. She started working with flowers when she was just 15 years old working in her mother's garden, and then in a greenhouse. From there Becky worked in a flower shop delivering flowers until she perfected her craft and Blush and Bloom was born. If you didn't know, Becky was also the lovely florist who created the flower arrangements and floral crowns for our Boho Beach soiree this summer.
Boutierre Girls: I don't remember how I stumbled on Boutierre_Girls Instagram feed but I know that I was immediately inspired. The florals on this feed are moodier and whimsical, which is a breath of fresh air. I am obsessed with the look of the flower shop and I'm making it my mission to head to Australia to visit this floral studio.
Coriander Girl: Coriander girl has always been one of my favourite flower shops in Toronto, and one of my favourite Instagram feeds to follow. Alison Westlake is such an inspiration when it comes to floral design and her bunny wins for one of the cutest Instagram pets. Coriander Girl has two shops, one in Toronto and one in Prince Edward County which I am dying to visit asap!
Bonus Feed: Florist and wedding consultant for Coriander Girl The Little Florist. I was lucky enough to have been invited to an event where Tellie taught us how to make maison jar arrangements and have since loved following along with her Instagram feed.
Crown Flora: Crown Flora, run by Adam and Davis (two more very talented gentleman) is a very popular flower shop in Toronto and for good reason. I love Crown Floras quirky take on flower arranging with their use of succulents and plants in a lot of their work. This shop is also very popular for terrarium workshops and their infamous gold dinosaur succulent planters.
Floralista: A popular flower shop in Fort Langley, I stumbled upon Floralista after I noticed one of my favourite Instagrammers Monika Hibbs often featuring these beautiful flower arrangements on her feed. I haven't made my way out to BC to visit this stunning flower shop but I am definitely making it my mission to one day soon. Floralista also just closed registration for their first photography and floral styling workshop, but I am positive they will be doing more so keep your eyes peeled!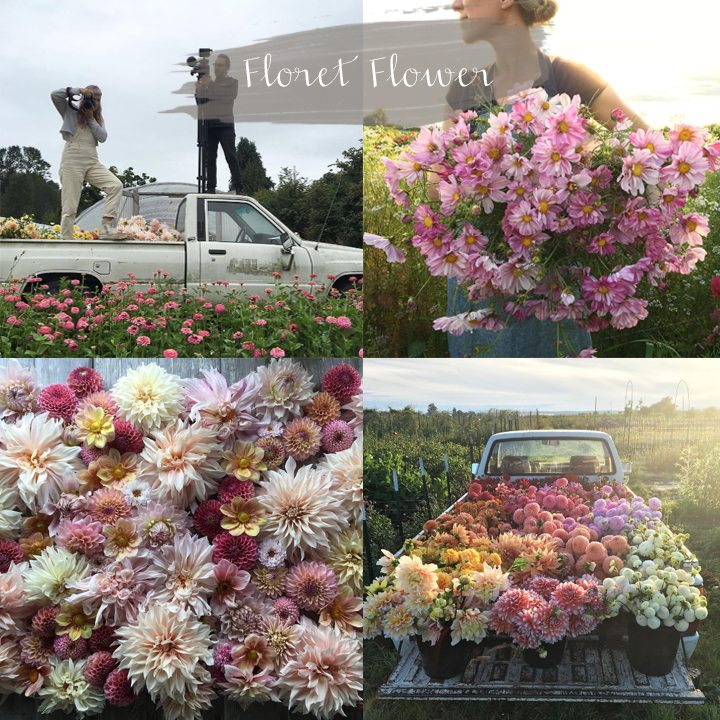 Floret Flower: I started following Floret Flower After this photo went viral on Instagram (shout out to Britney Spears) and I am so glad it did. Erin of Floret Flower is a flower farmer, florist and soon to be author of her first book Floret Farm's Cut Flower Garden. There is all the flower inspiration one could ever want on this feed so go check it out!
Sweet Woodruff: Probably my favourite florist Instagram feed of the bunch (see what I did there), Lisa of Sweet Woodruff inspires me daily with her flower arranging and fine art styling skills. I had the pleasure of working with Lisa this past winter creating a Valentine's Day inspired bouquet and then again for our living room reveal, and I am forever grateful for the opportunity. Lisa and her team work on a lot of creative editorial shoots so there is always a flood of inspiring images from respected photographers on the Sweet Woodruff feed.
Ps: Sweet Woodruff also has a flower cart at the Club Monaco Market on Bloor street so make sure to check that out if you are in Toronto.
Bonus Feeds: Owner of Sweet Woodruff Lisa_Gray and head stylist Hello Audra

The Flower Shop Hfx: Halifax doesn't have that many flower shops, so when one as beautiful as The Flower Shop pops up most everyone takes note. Voted the number one flower shop in Halifax, The Flower Shop creates stunning garden inspired arrangements perfect for any event. Beyond flowers, The Flower Shop offers plants like the elusive Fiddle Fig and sells gifts like stationary and skincare from Provence Apothecary in the shop.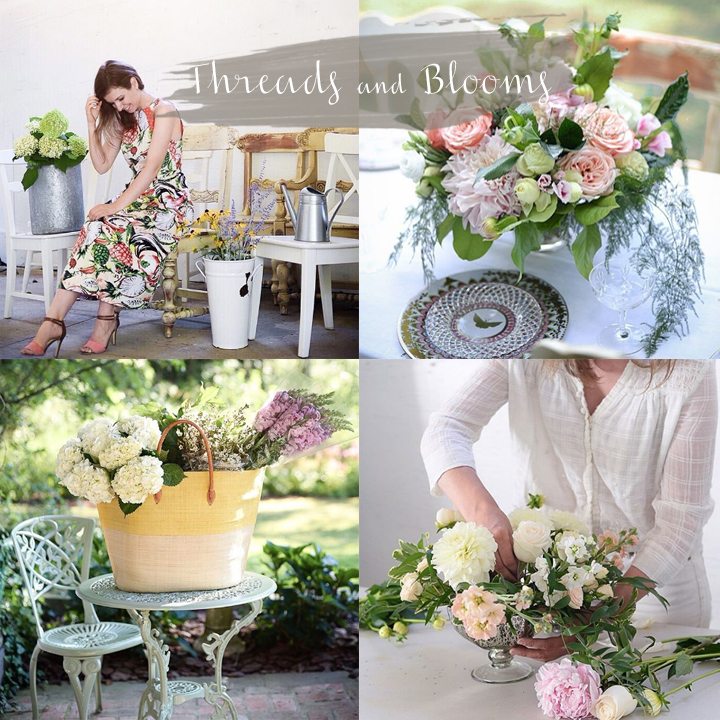 Threads and Blooms: Emily of Threads and Blooms is someone who I am lucky enough to call a friend. Her Instagram feed is the perfect mix of flowers and fashion and one that I am always looking to for inspiration. Emily is the sweetest soul which comes across in her stunning floral work and in the way she dresses. Emily also recently went full-time with her flower arranging business and I am sensing big things are about to bloom for her!
Wild North Flowers: Last but certainly not least, Wild North Flowers is a flower shop that delivers seasonal flower arrangements using 100% local flowers. There is nothing like wild flower bouquets, and I am happy to have found this beautiful Instagram feed and company.