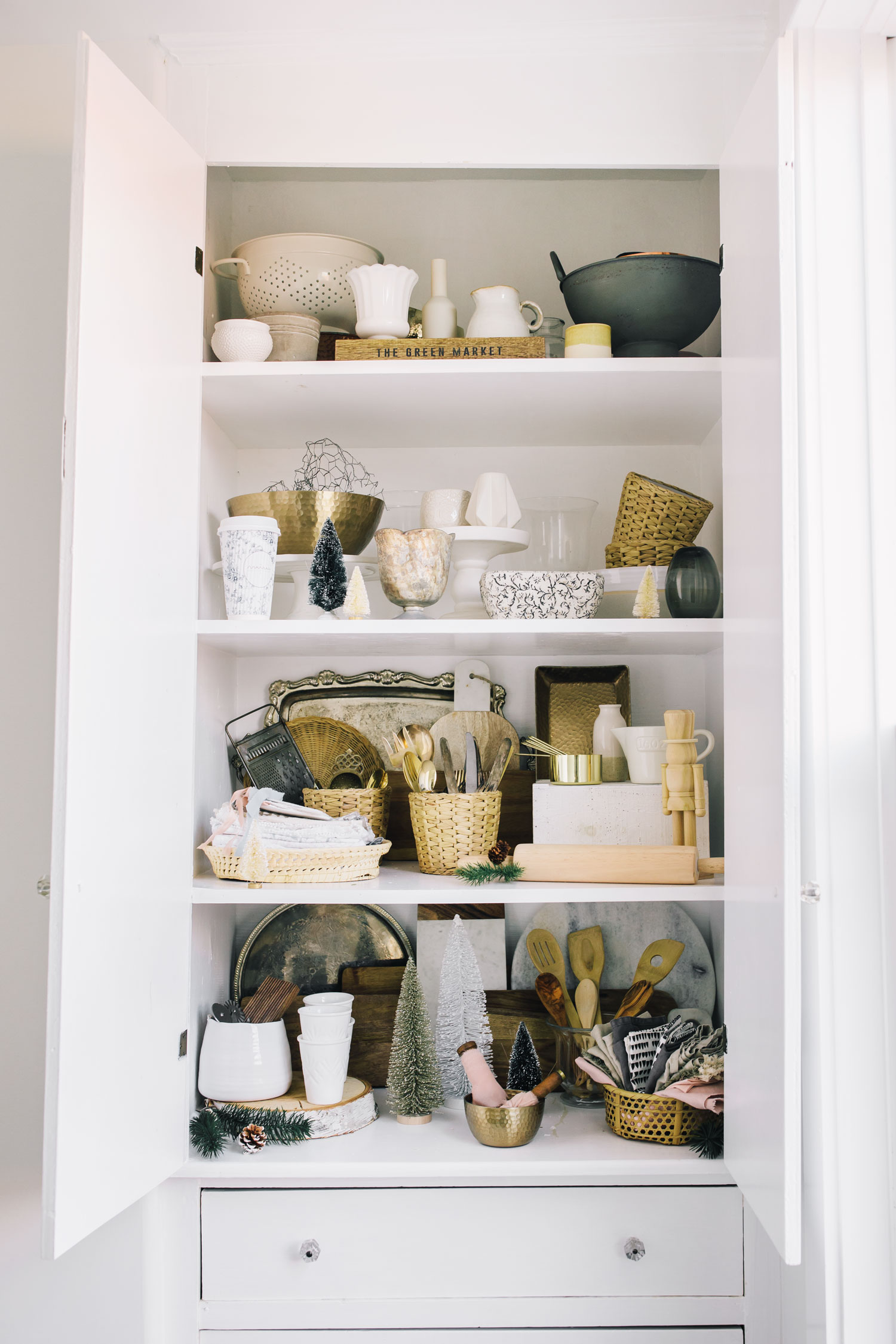 As per last weeks post, I'm still not fully back to sharing my regular 5-photo Highs and Lows. However, I woke up this morning to the first snowfall of the season in our new home, and for the first time in what feels like months, felt a little more like myself. This week, the constant nausea that I've felt this entire pregnancy eased off 10 fold, I spent a solid 3 hours styling the shelf you see above, and I baked, styled and photographed these eggnog donuts. While that might not seem like a lot to some, I've felt so unmotivated and just not myself this entire pregnancy…Couple that with making such a big move from Toronto to Halifax and I was beginning to think that I'd never get back to "me" again. So, when I had a burst of energy during the later part of the week and was able to check these tasks off my to-do list, my spirits were lifted more than I could ever explain.
It's always been a dream of mine to have a little room where I could style all of my pretty props I've collected over the years of blogging. So to be able to put that together this week felt on another level good. I was so happy with how this little shelf came out, especially with the little Christmas touches sprinkled in there. Now, every time I step into this little light filled room, I feel like I have a place to go where I can completely focus and just do me. I also feel like having this "me" space is going to come in handy once our little guy arrives and he takes up the majority of my time and attention. So yeah, I felt like this shelf photo deserved a post of its own, haha!
Today, I'm spending the day with my mama browsing for Christmas decor items and finishing up the evening on a dinner date with my hubby. Tomorrow, Jamie and I are heading to a Christmas craft show which, if the snow doesn't by then, will definitely put me in the Christmas spirit. I hope you all have a wonderful weekend, see you Monday!