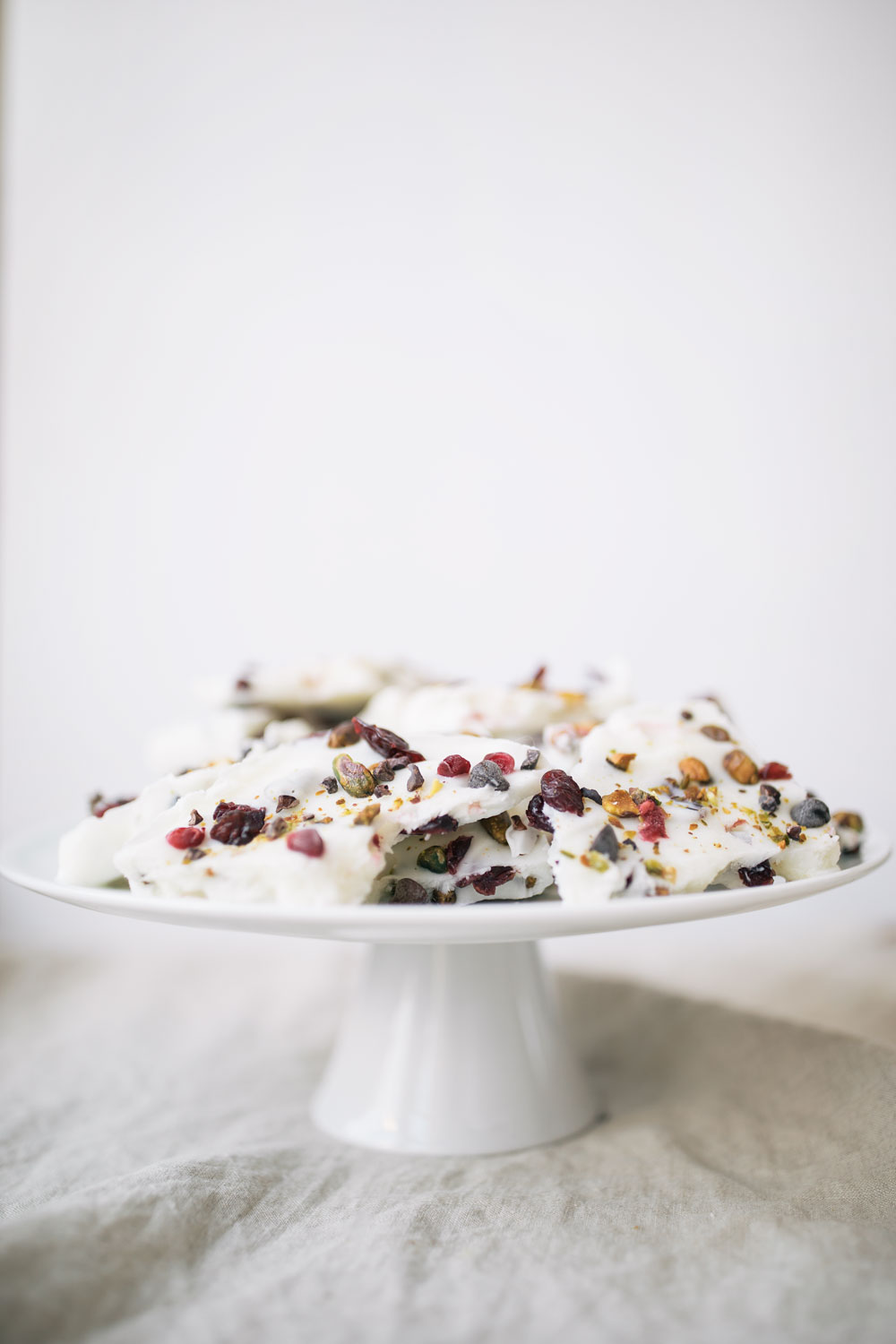 You know the saying "acts like a kid at Christmas?" Well, truth be told when Christmas Eve rolls around that saying could not ring more true. The thought of Christmas morning excites me to the point where on Christmas Eve I wake up multiple times throughout the night, resulting in tiring myself out before the eventful day even begins. To add insult to injury, I also admittedly stuff my face full of stocking stuffer chocolates for breakfast which definitely doesn't help with the mid-afternoon burn out. Because I literally never eat breakfast on Christmas morning, I decided to come up with a quick, healthy solution that I could make the night before and snack on in between the holiday candy. I am a huge fan of Canadian made, all natural iögo yogurt and have partnered with them previously on a healthy popsicle recipe back in the summer, so I was thrilled to hear that they recently rebranded their packaging to better target their always on the go consumers. I love that iögo has a product for everyone from kids to adults and that their products are convenient and can be enjoyed alone or as a base for so many great healthy recipes. This bark is seriously one of my favourite easy breakfasts to date, and if you are anything like myself on Christmas morning or just want a light, delicious breakfast than I highly recommend whipping up a batch of this bark..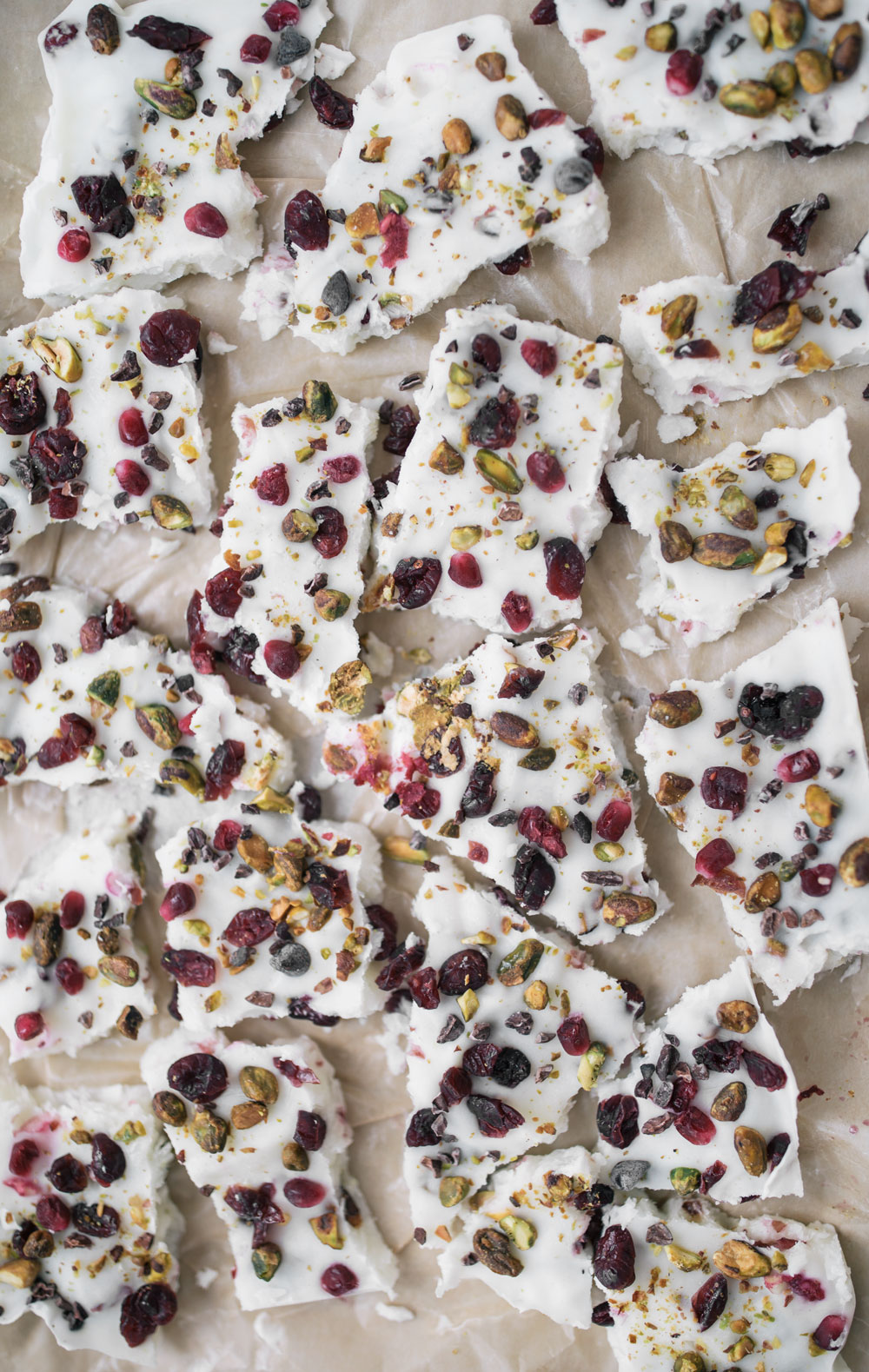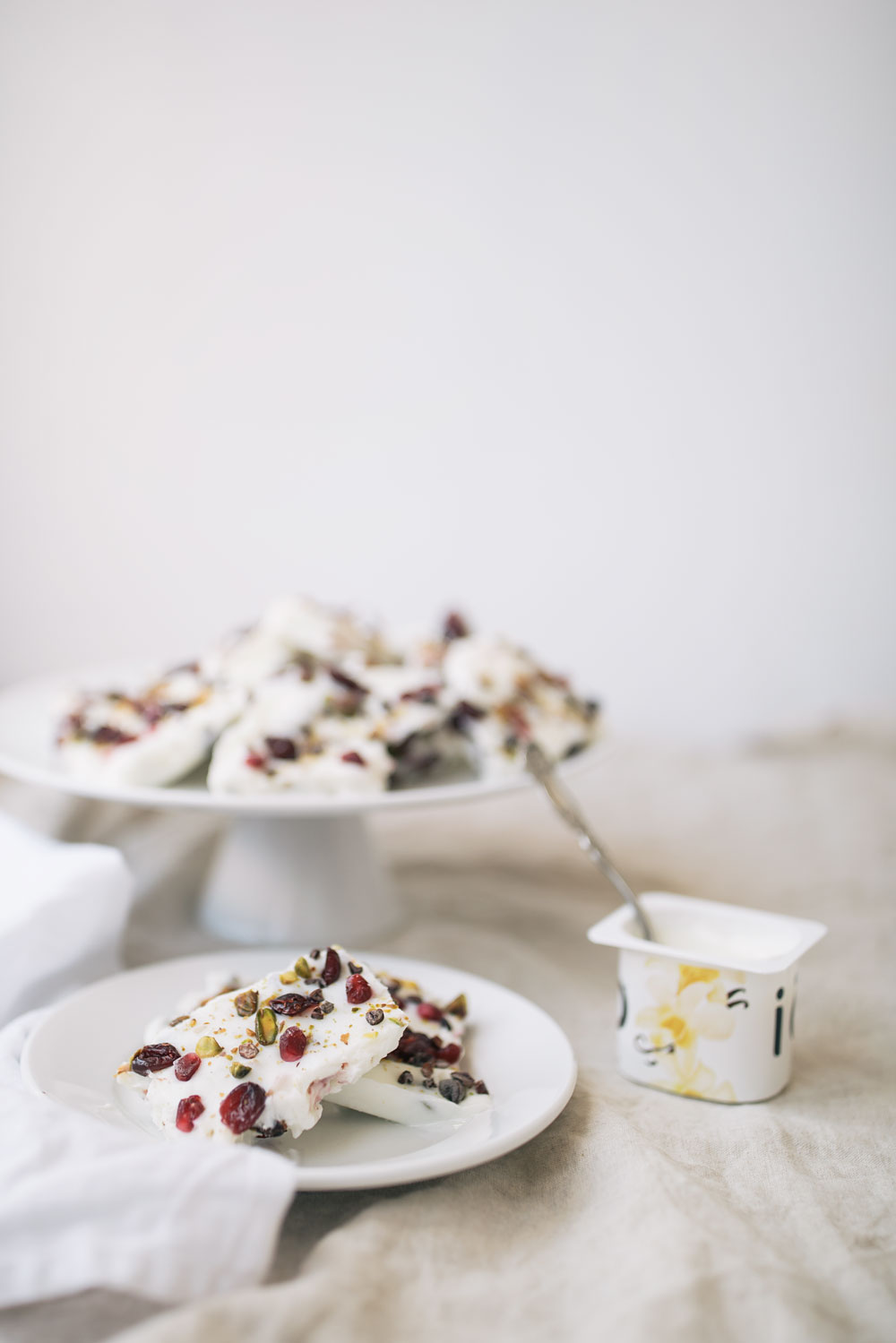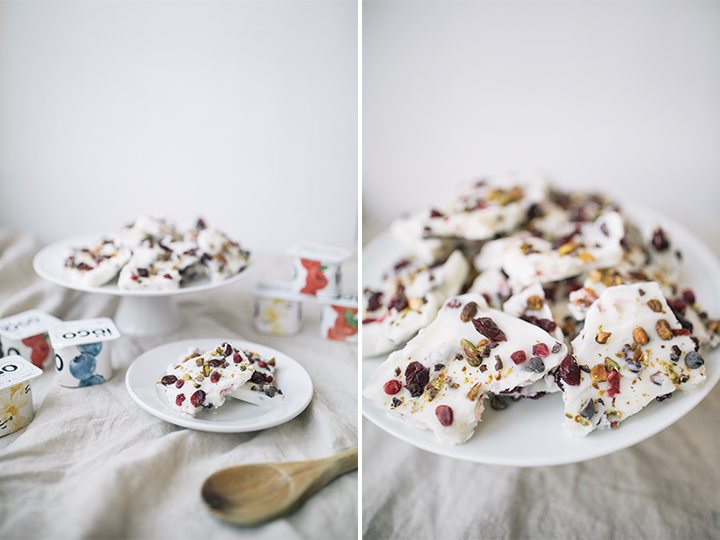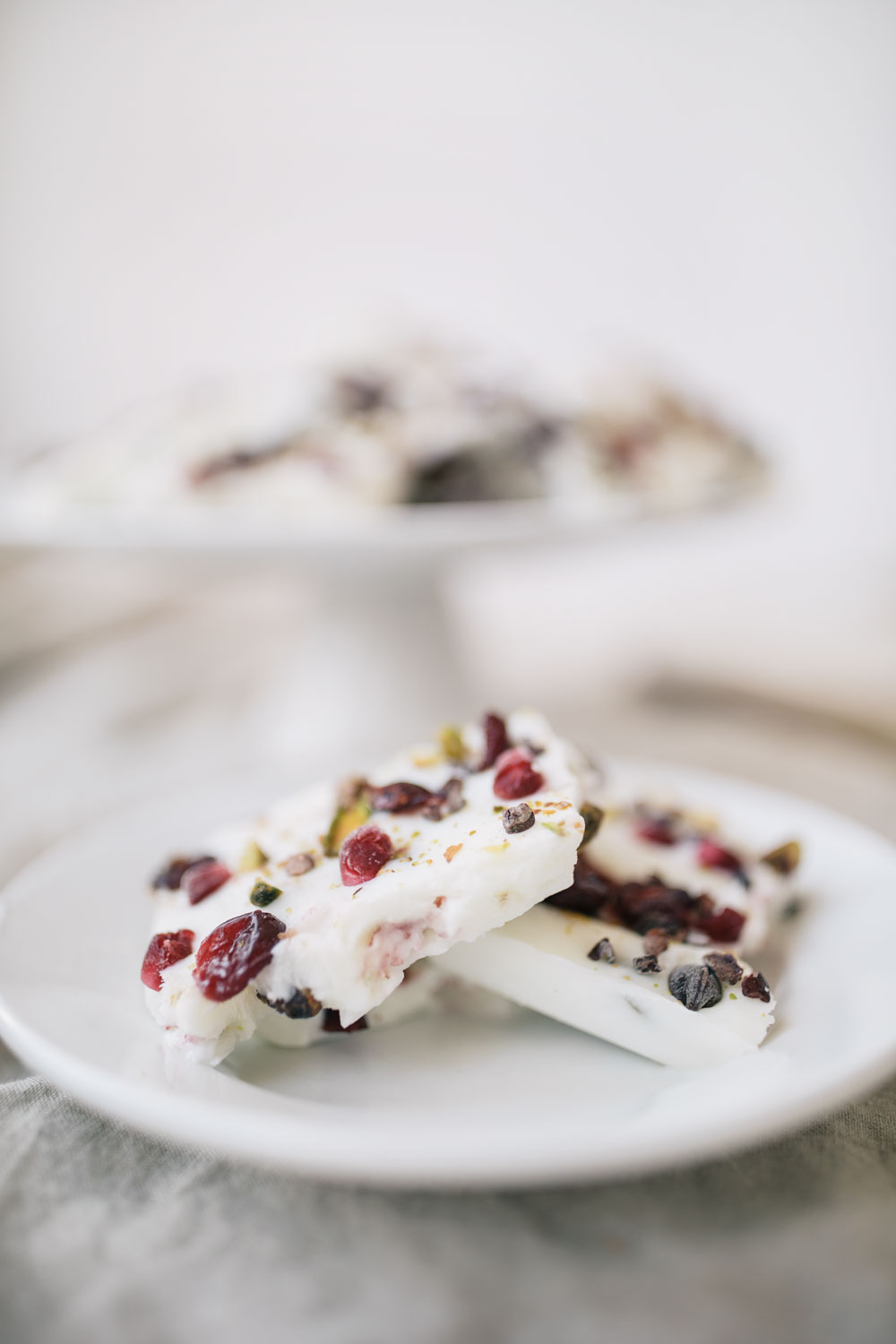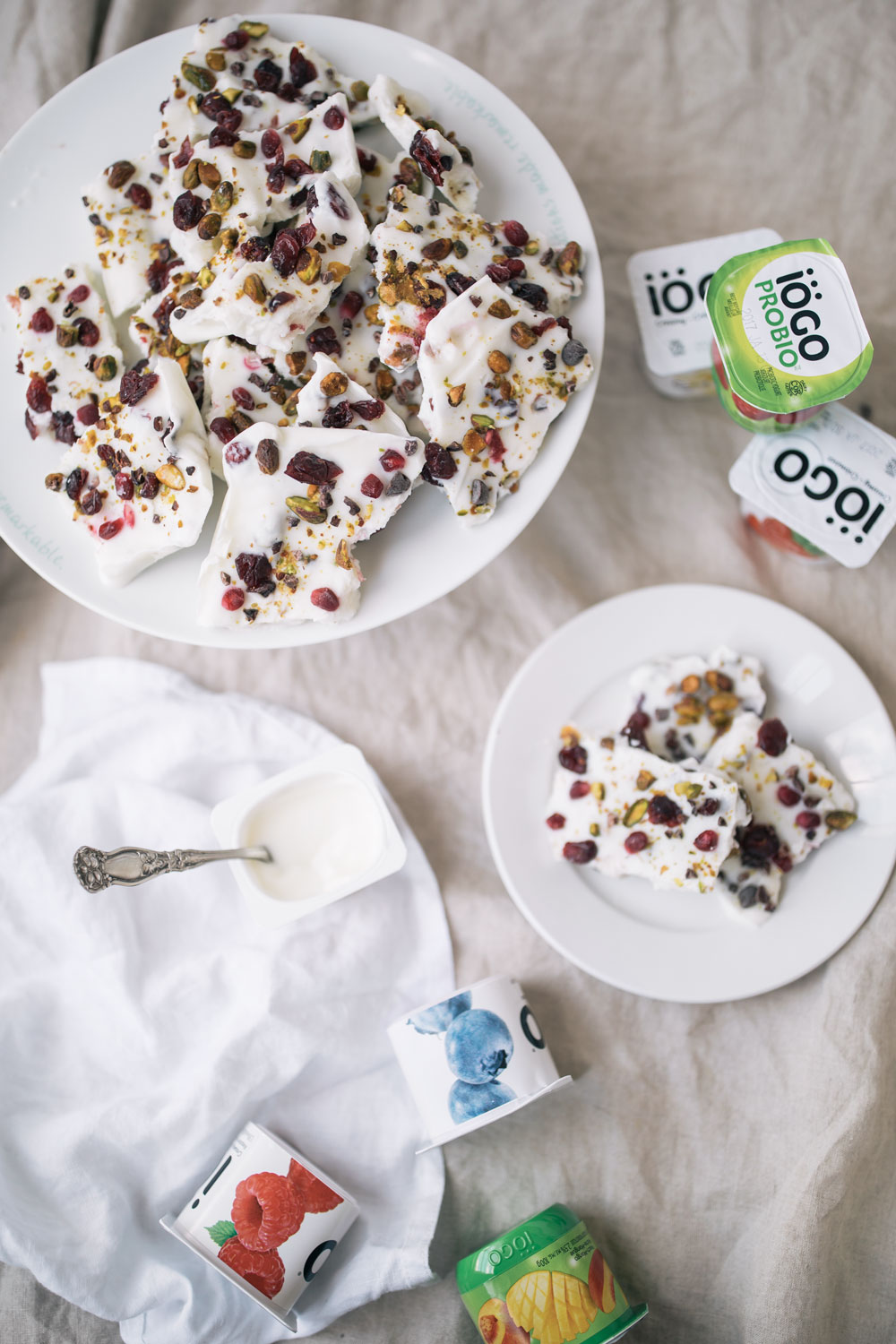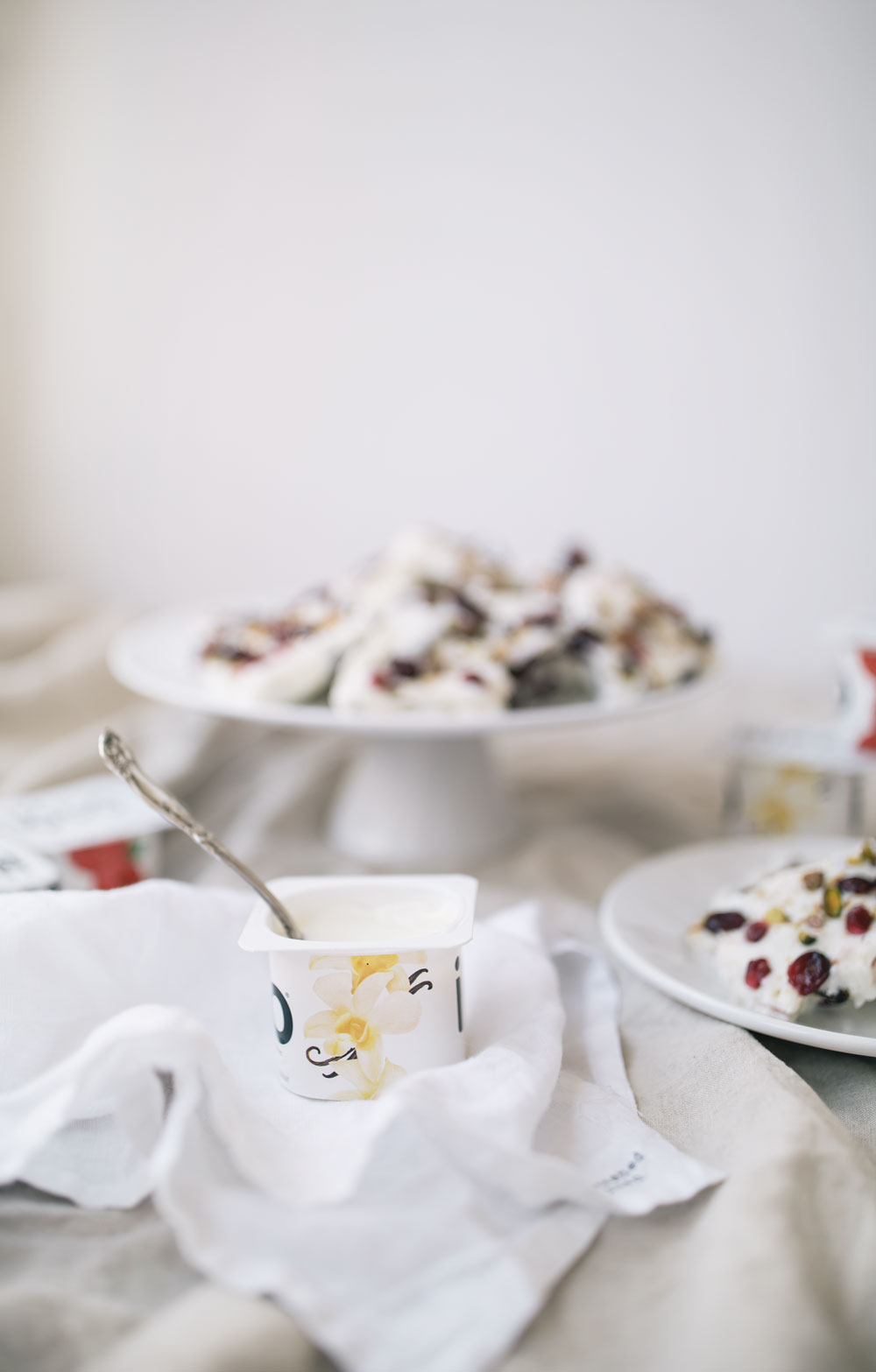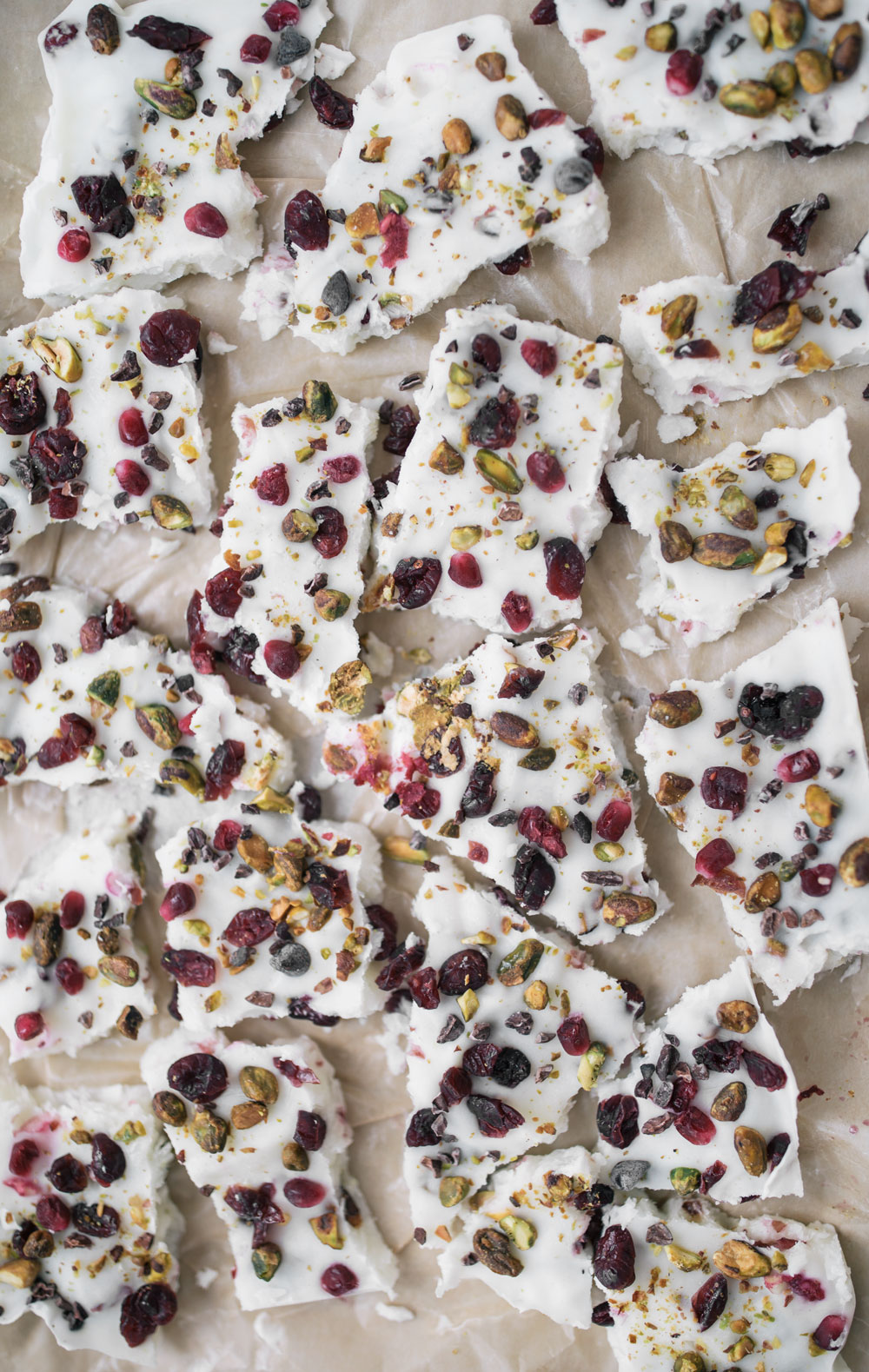 Healthy Holiday Yogurt Bark
2016-12-14 13:16:40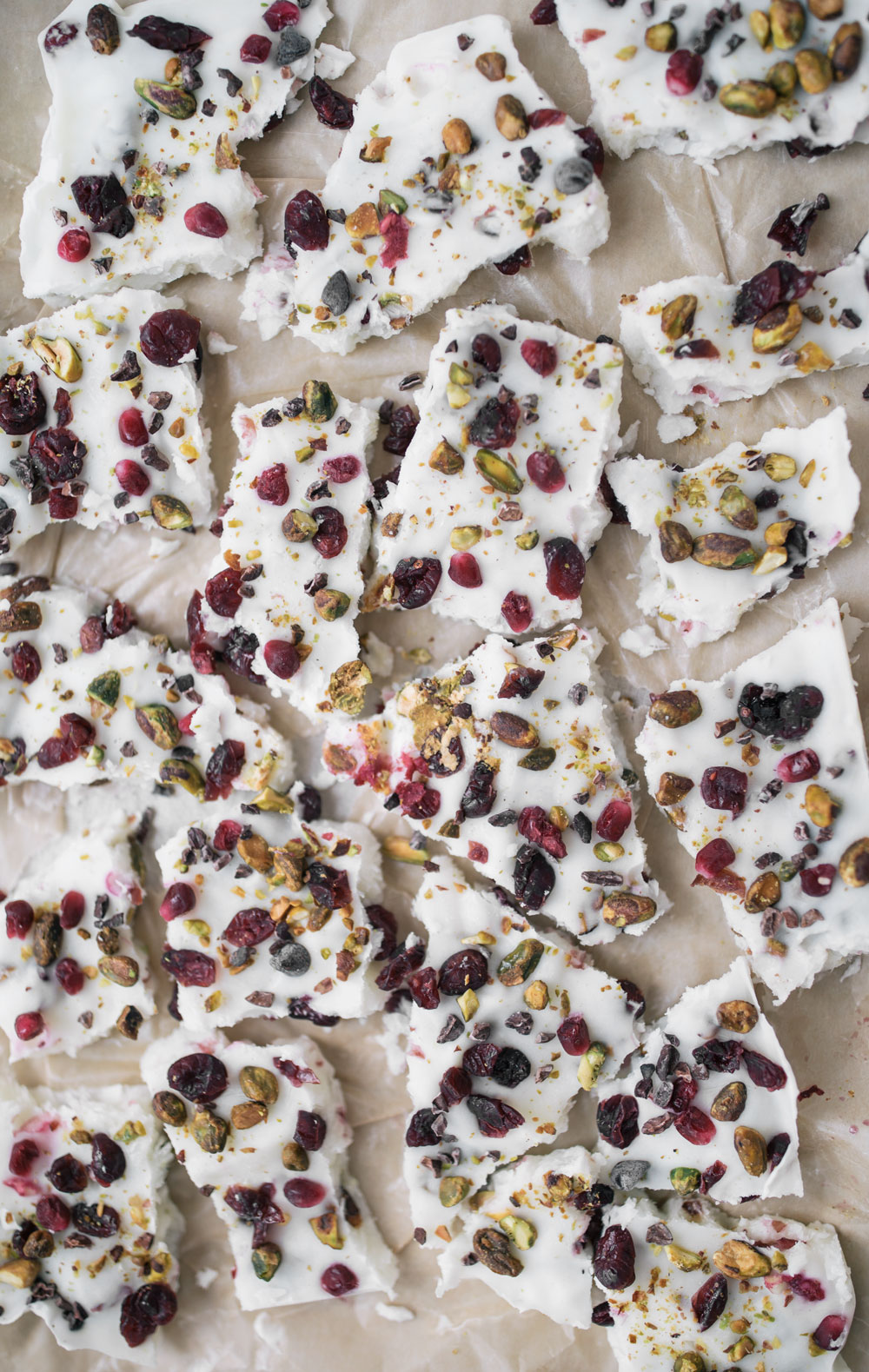 Serves 6
A healthy take on bark
Ingredients
1 iögo vanilla yogurt resealable pouch
1/2 cup dried cranberries, divided (I like Craisins)
1/2 cup roughly chopped pistachios, divided
1/4 cup pomegranate
1/3 cup cacao nibs
Instructions
In a mixing bowl add add vanilla yogurt,1/4 dried cranberries and 1/4 pistachios, mix.
Pour mixture into a shallow baking pan lined with parchment paper. Tap the bottom of the pan a few times so that the mixture is spread evenly
Sprinkle remaining dried cranberries, pistachios, pomegranate and cacao nibs onto the baking sheet and freeze for at least 2 hours before breaking up and serving.
Enjoy!
The Blondielocks | Life + Style http://www.theblondielocks.com/
Thank you to Iögo for partnering on this post, all opinions are my own.