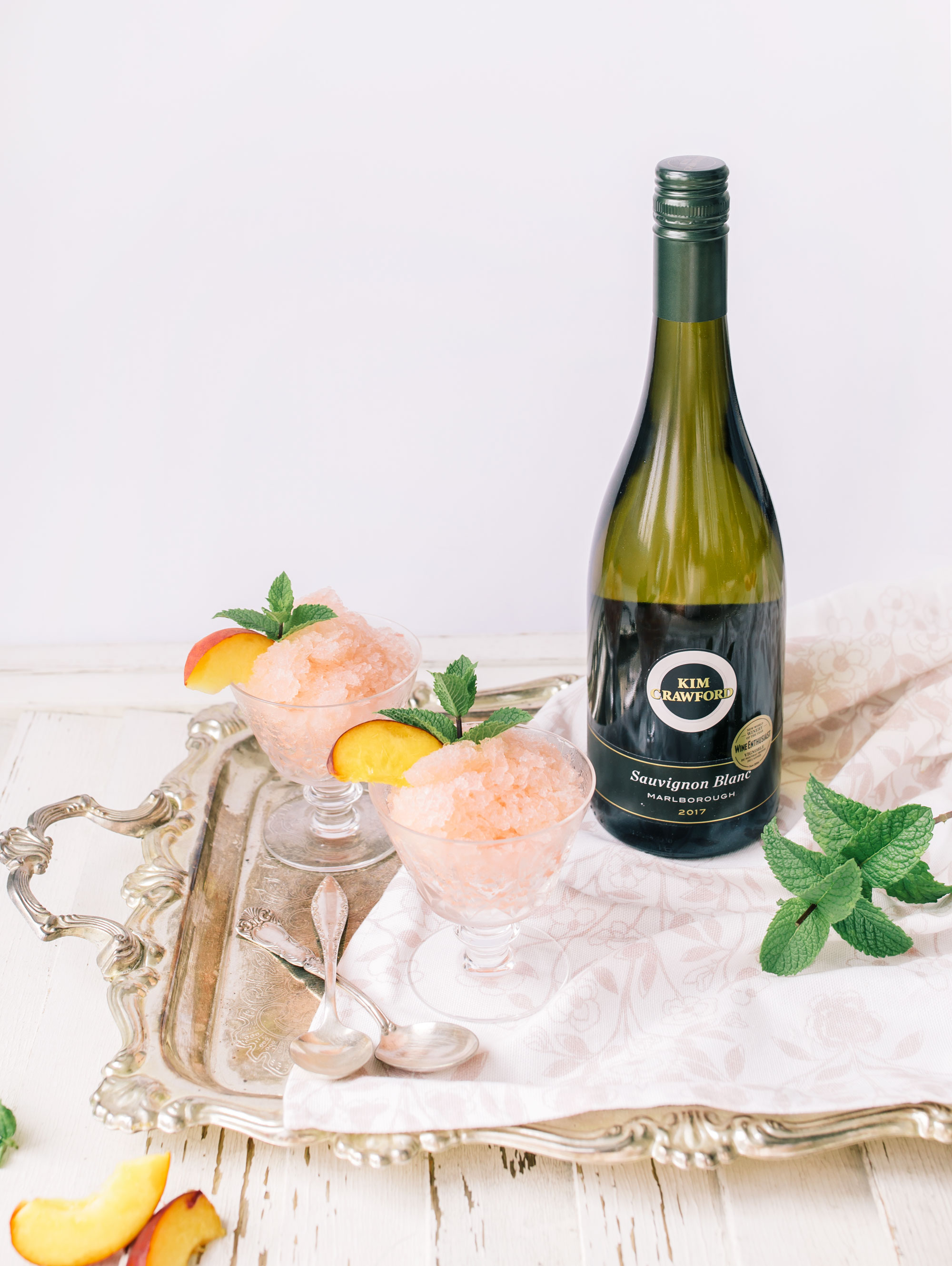 You may have noticed a couple of weeks ago I posted this grapefruit granita made with Kim Crawford wine over on my Instagram page. The recipe is just so delicious and refreshing that I thought it deserved a permanent place here on The Blondielocks. While I unfortunately didn't take a lot of photos, I do think that it makes sense for a recipe that literally only includes 2 ingredients. If you're planning on entertaining this weekend, I highly suggest putting together this grapefruit granita…your guests won't be disappointed!
Grapefruit Granita
2018-07-11 23:29:42
Serves 5
Ingredients
3-CUPS freshly squeezed grapefruit juice
1 bottle Kim Crawford Sauvignon Blanc
Instructions
-Pour juice and wine into a shallow plastic container, cover with plastic wrap and place in the freezer.
-Using a fork, stir the mixture every 30 minutes, breaking up the ice until granita is frozen (about 3 hours).
-Scoop into chilled coupe glasses.
-Garnish with fresh grapefruit, peaches or mint and serve with a dessert spoon.
The Blondielocks | Life + Style http://www.theblondielocks.com/