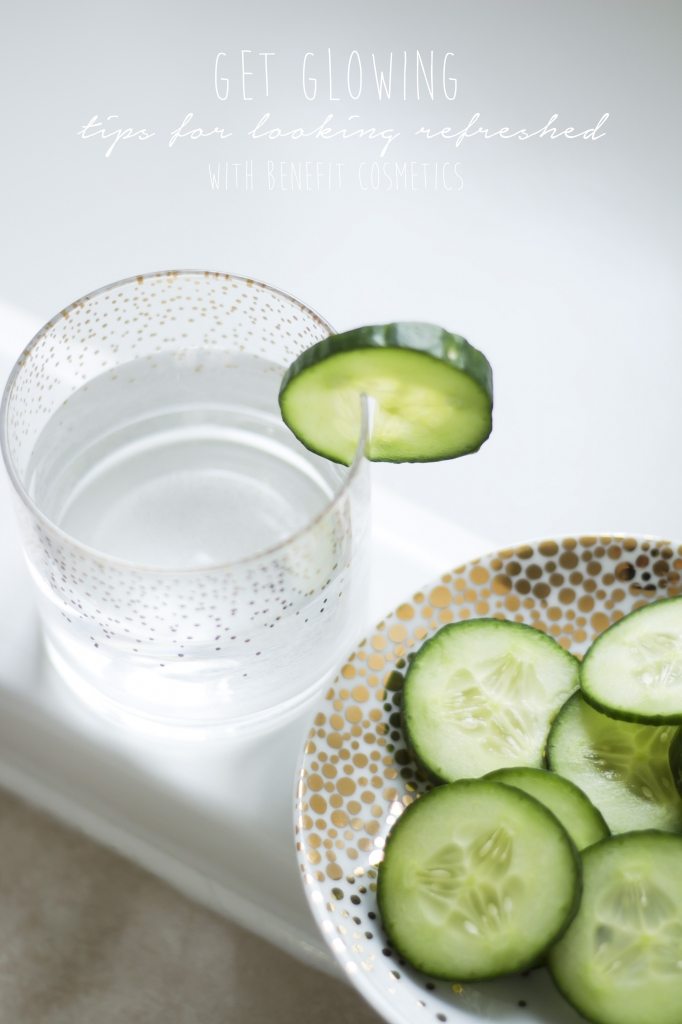 Lately my skin seems to be really feeling the effects of being away after a long holiday season. My eyes are looking tired, and puffy, and my skin is feeling a bit sallow. I always feel much more confident when I feel like my skin is at it's best and glowing, so I enlisted the help of one of my favourite cosmetics brands Benefit to show me some products that will both help and cover up my issues until I am feeling like myself again.

1. It's Potent! Eye Cream: Brightening eye cream to fade dark circles
2. Stay Flawless: 15 Hour Primer
3. Hello Flawless Oxygyn Wow: Oil free, brightening foundation with SPF
3. Puff Off!: Instant eye gel to smooth the look of eye puffiness
4. Fakeup: Hydrating crease control concealer:
5. Boi-ng: Industrial strength concealer
6. The POREfessional: Shine vanishing pro powder
7. Hello Flawless: Custom powder coverup
8. High Beam: Luminescent complex enhancer
9. Eye Lash Curlers
10. They're Real! Mascara: Beyond Mascara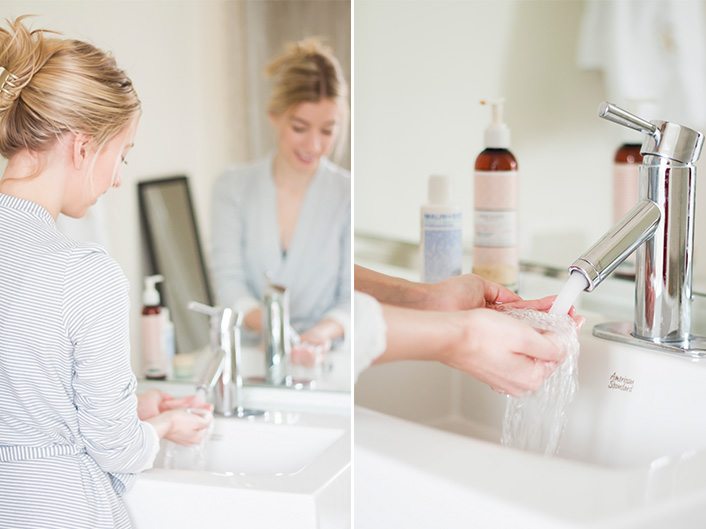 Step 1: I like to start by cleansing my skin with a gentle foaming cleanser like Easy Does it by One Love Organics. After I have cleansed my skin, I splash cold water on my face to wake me up, invigorate my skin, and to help close my pores. I then moisturize with Malin + Goetz Vitamin E Face Moisturizer.
Step 2: I like to leave the It's Potent! eye cream in the fridge so that when I apply it on my eyes it feels super refreshing and helps with puffiness. I apply this by taking a pea size amount and gently massaging it underneath my eyes.
Step 3: I try to drink lots of water (infused with cucumber), to hydrate my skin from the inside out. Not only does cucumber taste delicious but it also has so many benefits for helping your skin glow! Putting cucumber on your skin helps with puffiness, lightening and getting that all around glow back!
Step 4: After using the Stay Flawless Primer and Hello Flawless Foundation, I apply Puff Off! de-puffing eye gel that not only brightens under my eyes, but the iron shaped tip stays cool and makes my eyes tingle! It feels amazing!
Step 5: The Fakeup concealer is the perfect companion on top of Puff Off! A small amount of this and my dark circles are gone!
Step 6: For the rest of my skin I use Boi-ng concealer to cover up any spots or redness that the foundation didn't and finish with either the Porefessional powder OR Hello Flawless powder.
Step 7: To brighten up my complexion even more, I swipe a bit of High Beam upwards from my cheekbones to my temples, and apply a small amount over my eyelids.
Step 8: Lastly, I use an eye lash curler for my eye lashes. It really helps open up my eyes. I swipe some They're Real mascara on my lashes, and I am good to go!