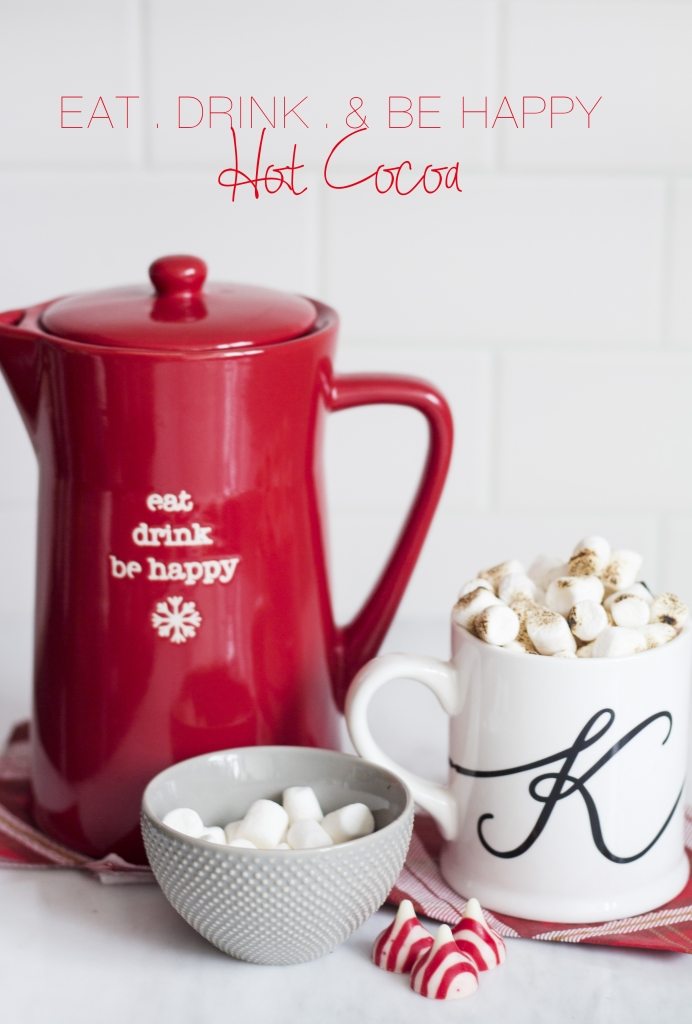 I have been on a peppermint kick lately. It started with the peppermint bark I made a couple of weeks ago, and has now progressed into hot cocoa. I was making this delicious drink early last week for my sister and I when I remembered I had the peppermint kisses and thought it would taste so good if I added them into the hot cocoa. I only added two, but it was the perfect amount to give that extra bit of flavour into this already delicious hot cocoa.

What You Will Need: (makes 1 large serving, or two small servings)
1. 1/4 cup water
2. 2 tbsp cocoa powder
3. 1 1/2 cups of milk
4. 2-3 Hershey peppermint kisses.
5. A handful of mini marshmallows / mini blow torch
How To Make:
1. In a medium pot over medium heat, whisk together water and cocoa powder until and a syrup forms.
2. Add in milk and whisk together continuously until it has warmed through. Add kisses and allow them to melt into the mixture.
3. While your cocoa is heating, place marshmallows on a surface with paper towel over it and gently blow torch the marshmallows.
4. Pour hot cocoa into a mug, top with lots of roasted marshmallows, and serve.