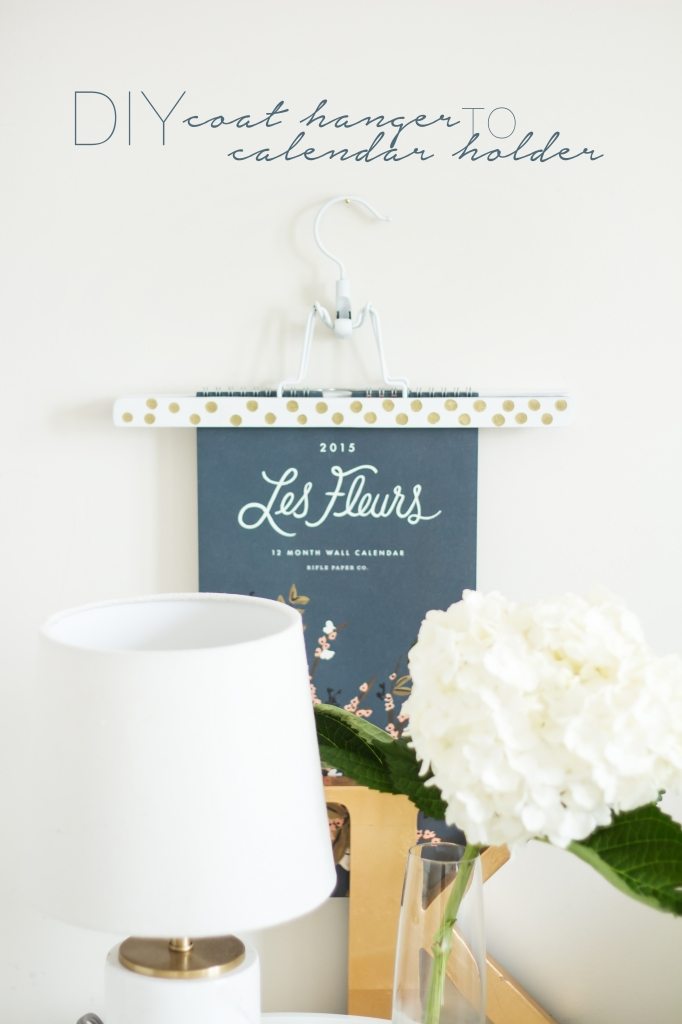 For Christmas this year I purchased Jamie this Beer + Food pairing Calendar along with this Les Fleurs Calendar for myself thinking that they would look really nice leaning against the wall on the top of our end tables. Although I did like the idea of having them leaning, I found that they would slip and slide and were hard to see. The other evening I cam across a photo of calendars that were hung on white coat hangers on the Sugar & Cloth website and immediately knew I had to re-create them for our bedroom. I decided to paint mine white and add a fun polka dot print overtop. For such a simple DIY they sure turned out to be really eye-catching and effective.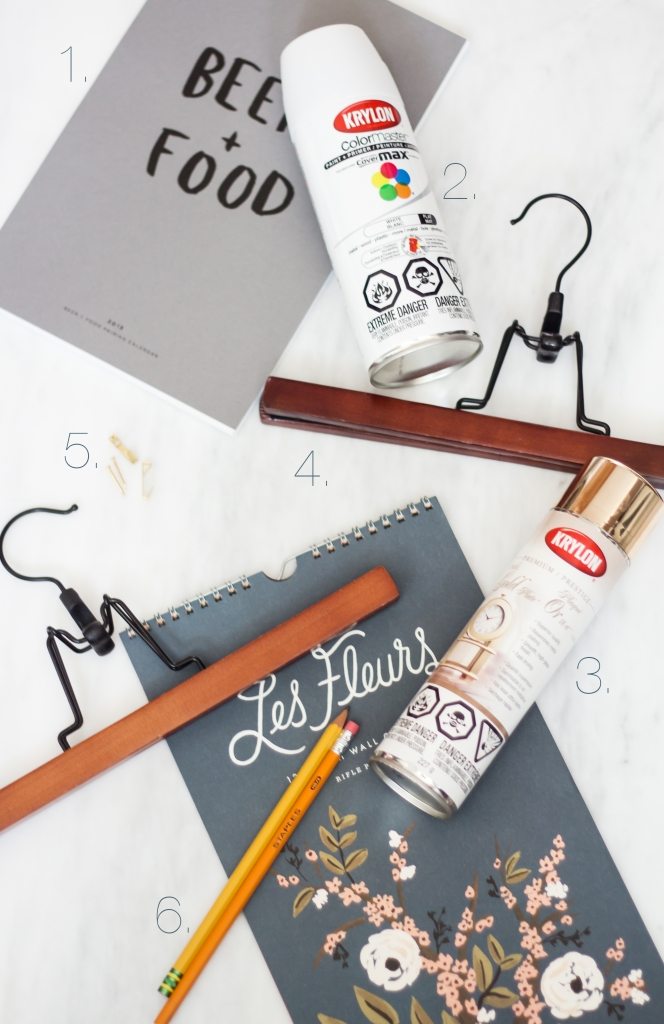 What you will need:
1. Calendars
2. Flat white spray paint
3. Gold spray paint
4. Wood pant hangers
5. Gold wall nails
6. Pencils with unused eraser
7. Disposable plastic dish or tin pan (pictured below)
Step 1: In a well ventilated area or outside, spray the coat hangers one side at a time allowing each side to fully dry before moving on to the next. You will probably have to do at least two coats.
Step 2: Once the white paint has fully dried, shake the gold spray and spray continuously into the bowl/cup until there is enough liquid to use as paint. You won't need a lot.
Step 3: Dip the eraser end of a pencil into the gold paint and dot once on cardboard and then once on the hanger. Continue this motion until the desired polka dot effect is achieved.
Step 4: Allow the paint to dry completely
Step 5: Hammer a small gold wall nail into the wall and hang your new calendar hanger!