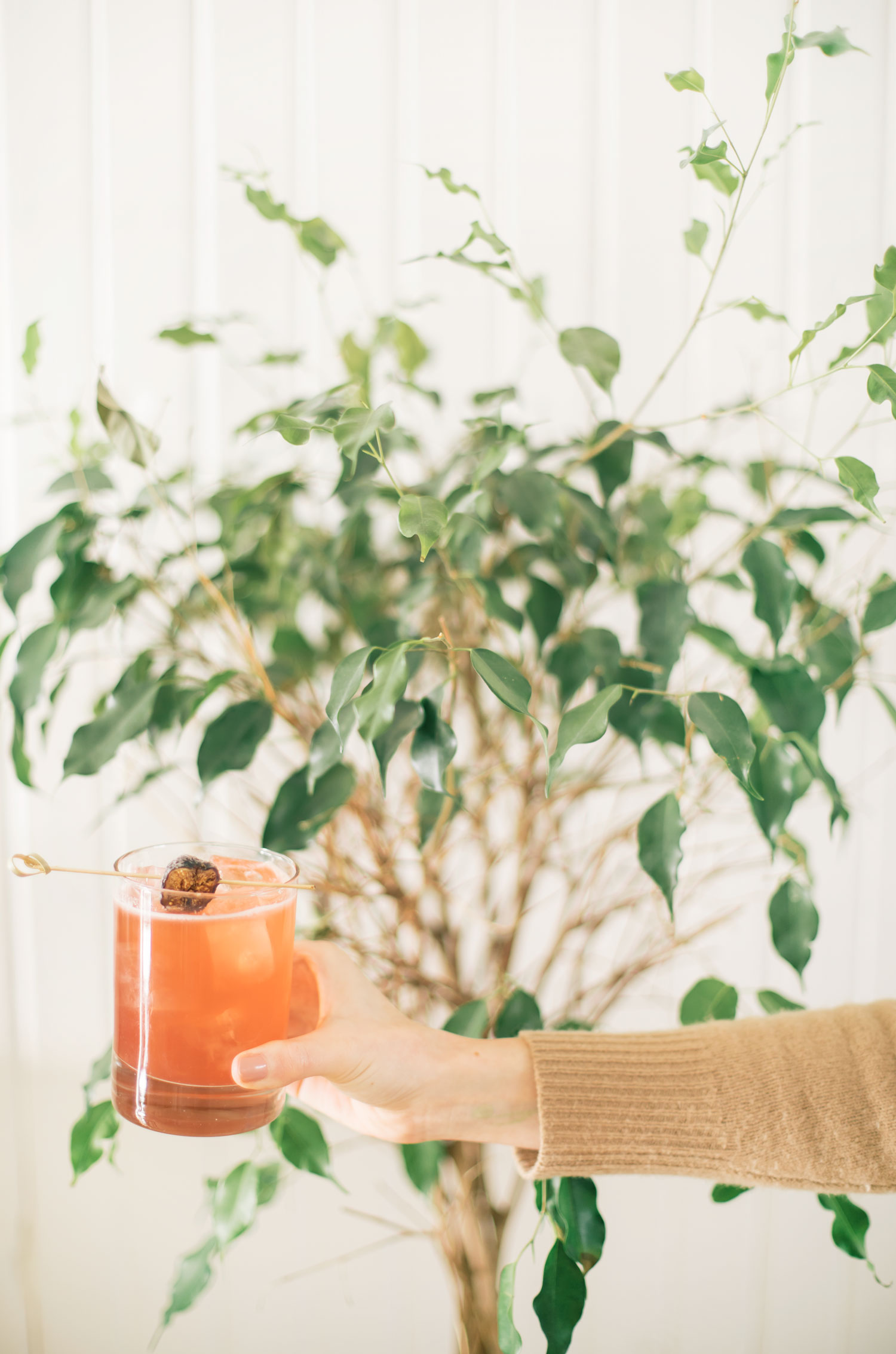 When Jamie proposed to me last year, I was surrounded by my mom and sisters, headed straight to my grandma's to share in the news following and then ended the night at Jamie's parents cooking dinner and decorating their Christmas tree. It was exactly what I wanted to do on that special day, but I did feel as though we didn't get a chance to soak in the moment alone together. This year, on our "engagement anniversary", Jamie and I thought that it would be nice to relive the day of our engagement by heading the coffee shop we went to before he proposed, followed by The Flower Shop where he popped the question. We then decided to end the day by going to dinner, just the two of us. I'd been hearing amazing things about Bar Kismet that opened in Halifax last summer and so it was a pretty easy decision when it came to choosing where to go. Bar Kismet is a tiny 30 seat restaurant and owned and operated by Jenner Cormier and his partner Annie Brace-Lavoie, who is also the chef, and I knew from the moment we walked in the door that Bar Kismet was something special. Bar Kismet specializes in local seafood and vegetable dishes as well as craft cocktails which brings me to my post today. During our dinner, I was able to introduce myself to Jenner and ask him if he'd be interested in sharing the recipe for the Stranger Than Fig-Gin (pun most definitely intended) cocktail that I'd enjoyed so much that evening. He was so gracious about my ask and allowed us to come in during the busy holiday season to photograph and share the recipe for this sweet meets tart cocktail that is so.damn.delicious. I've shared the recipe below as well as a few shots of the stunning interior of Bar Kismet because how could I not? Oh, and if you're in the Halifax area, definitely make sure to stop by this charming little spot, you won't be disappointed!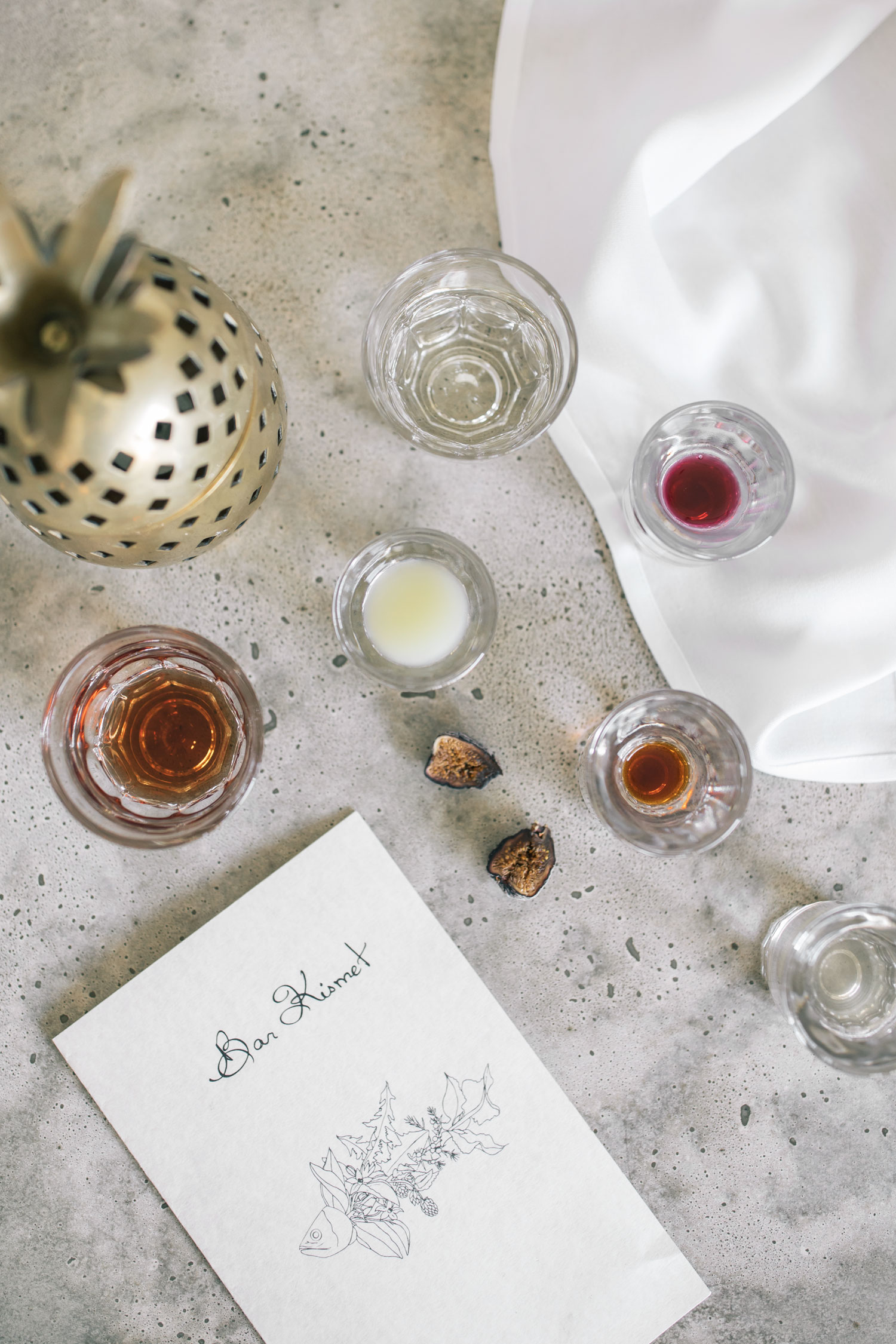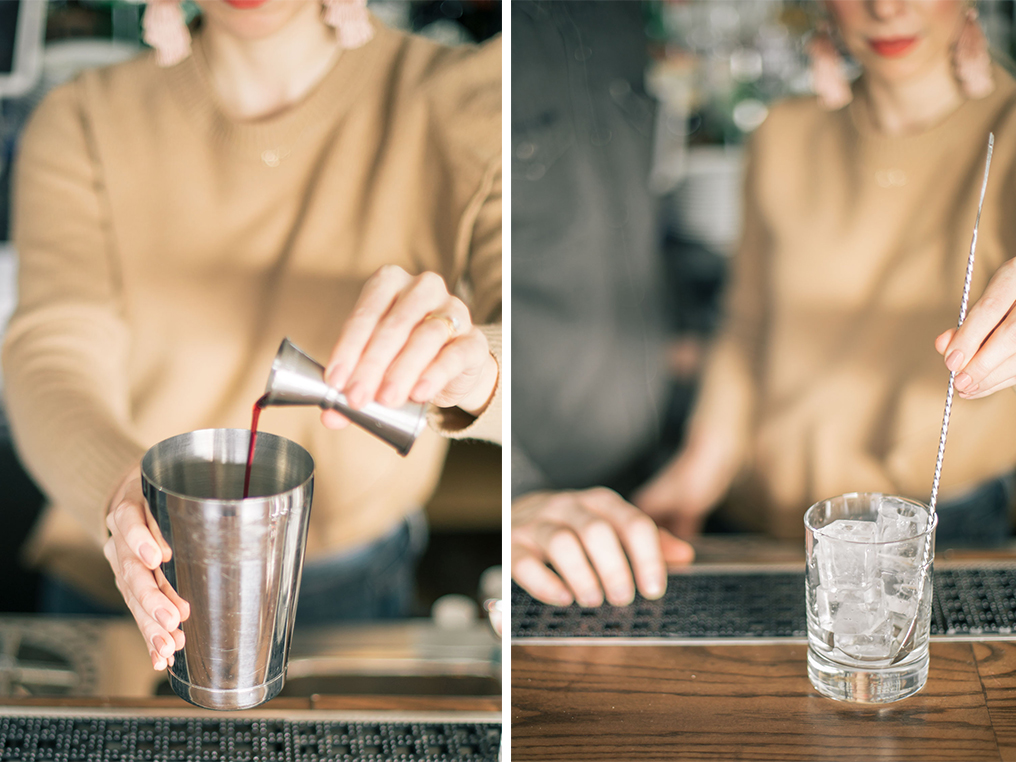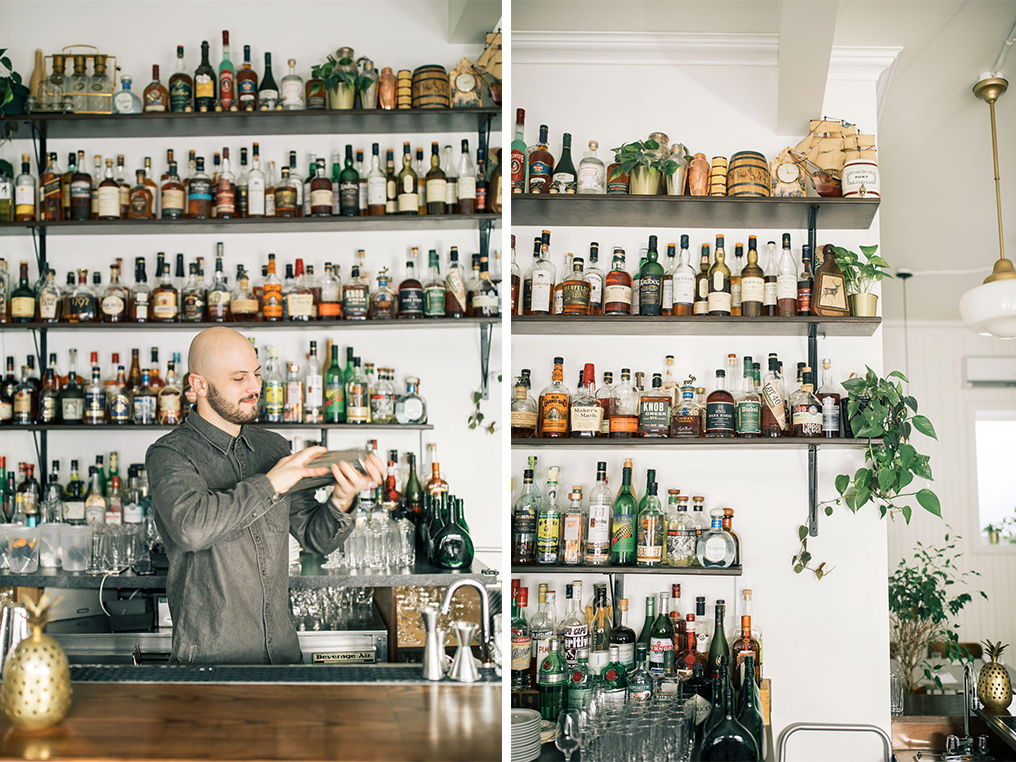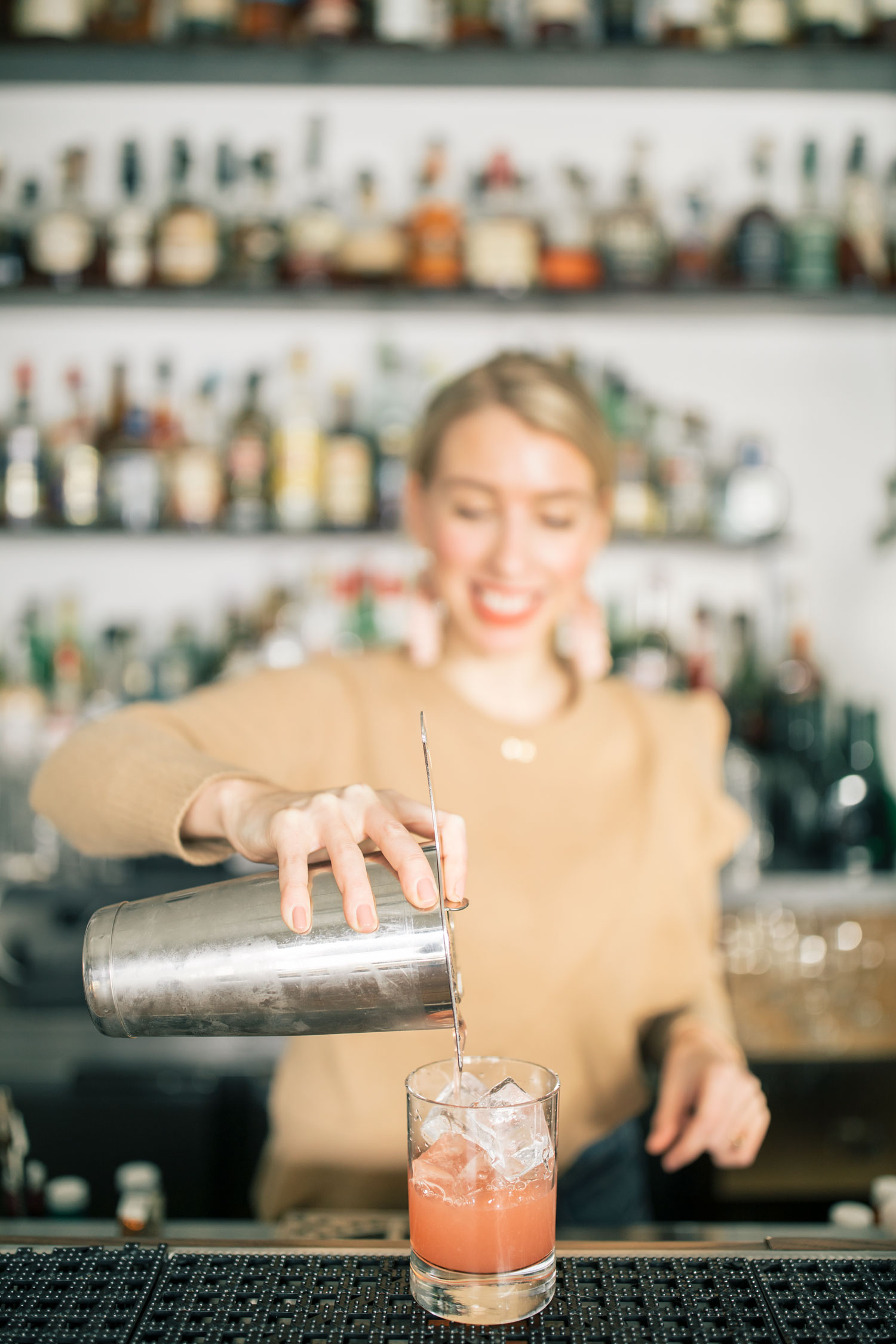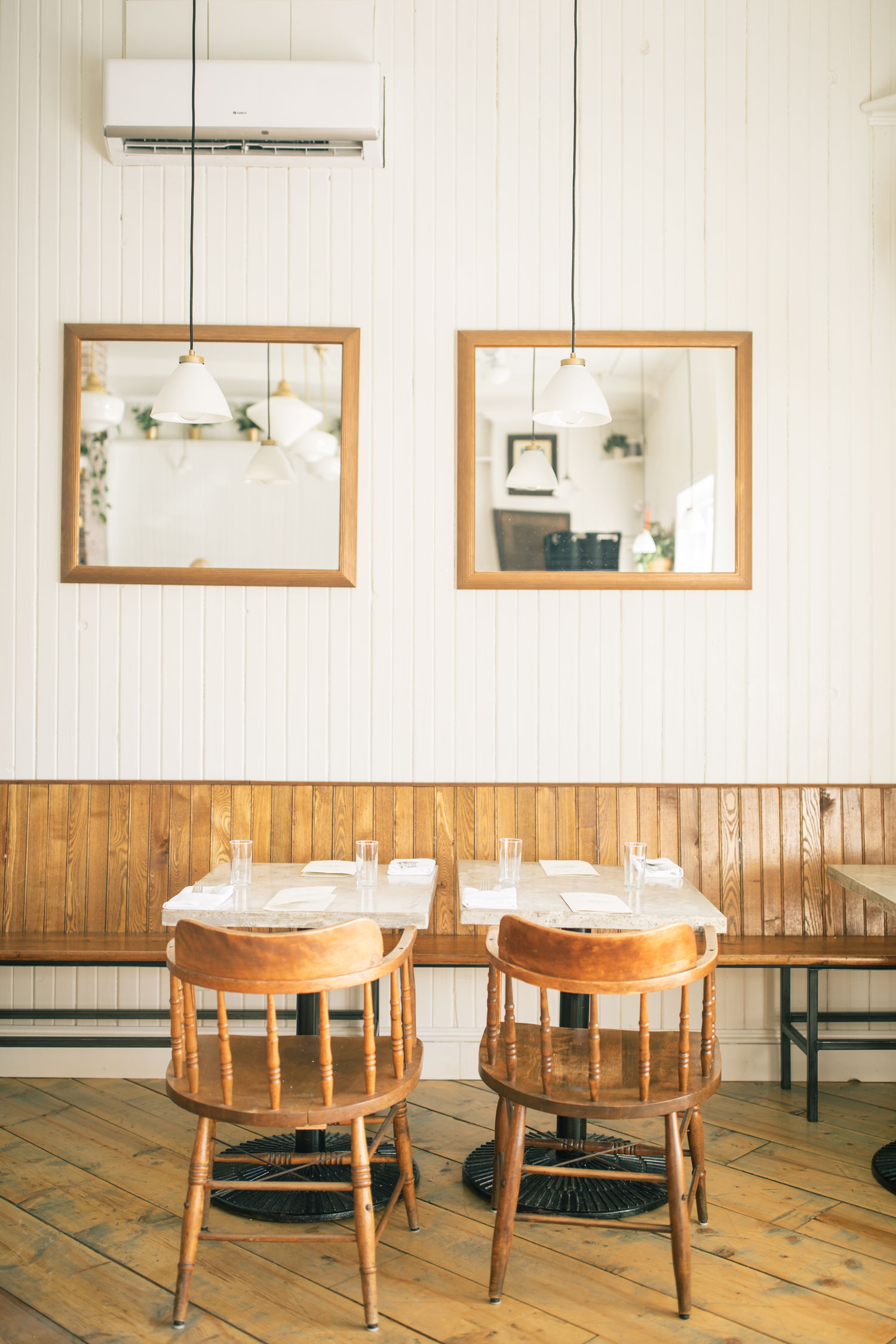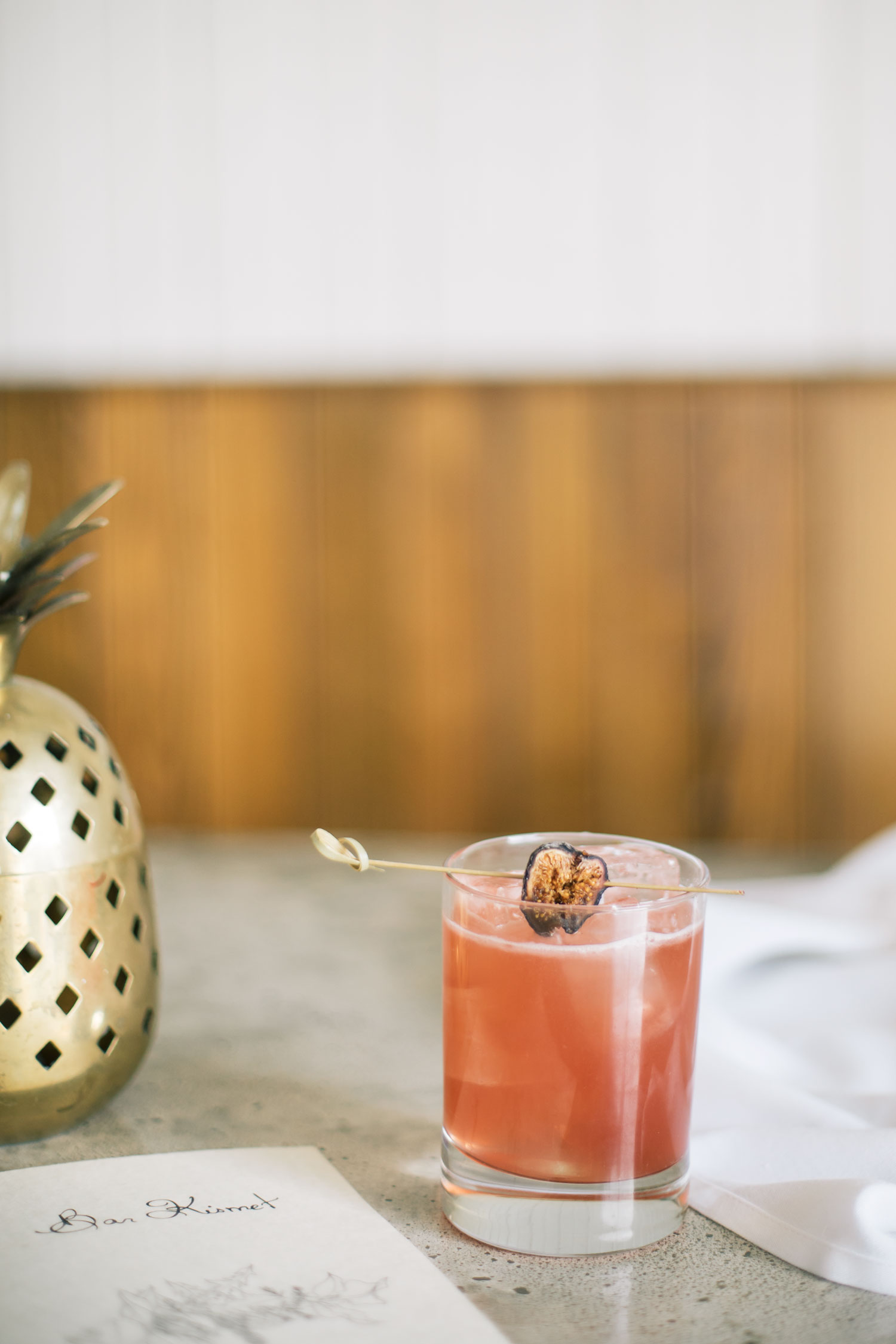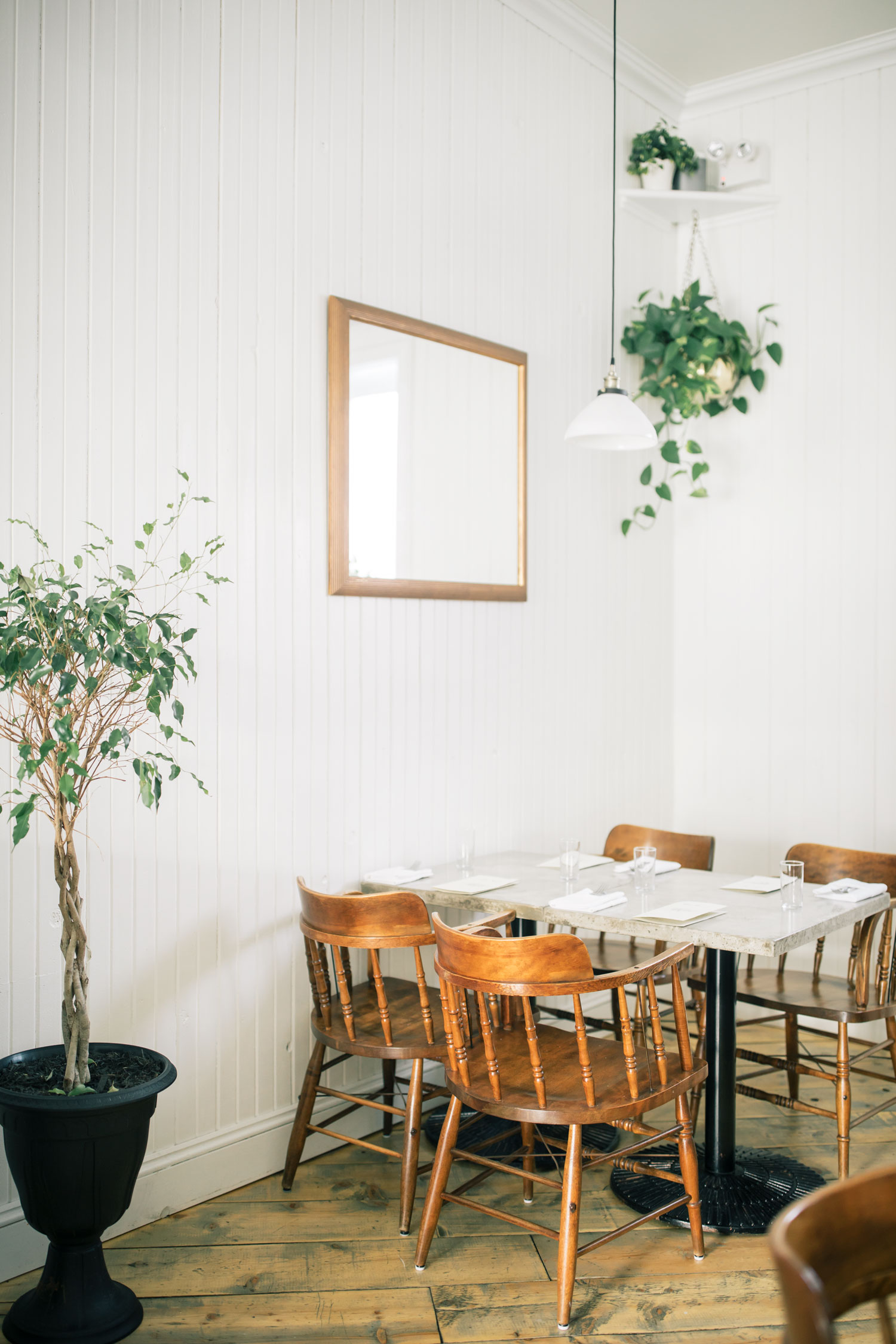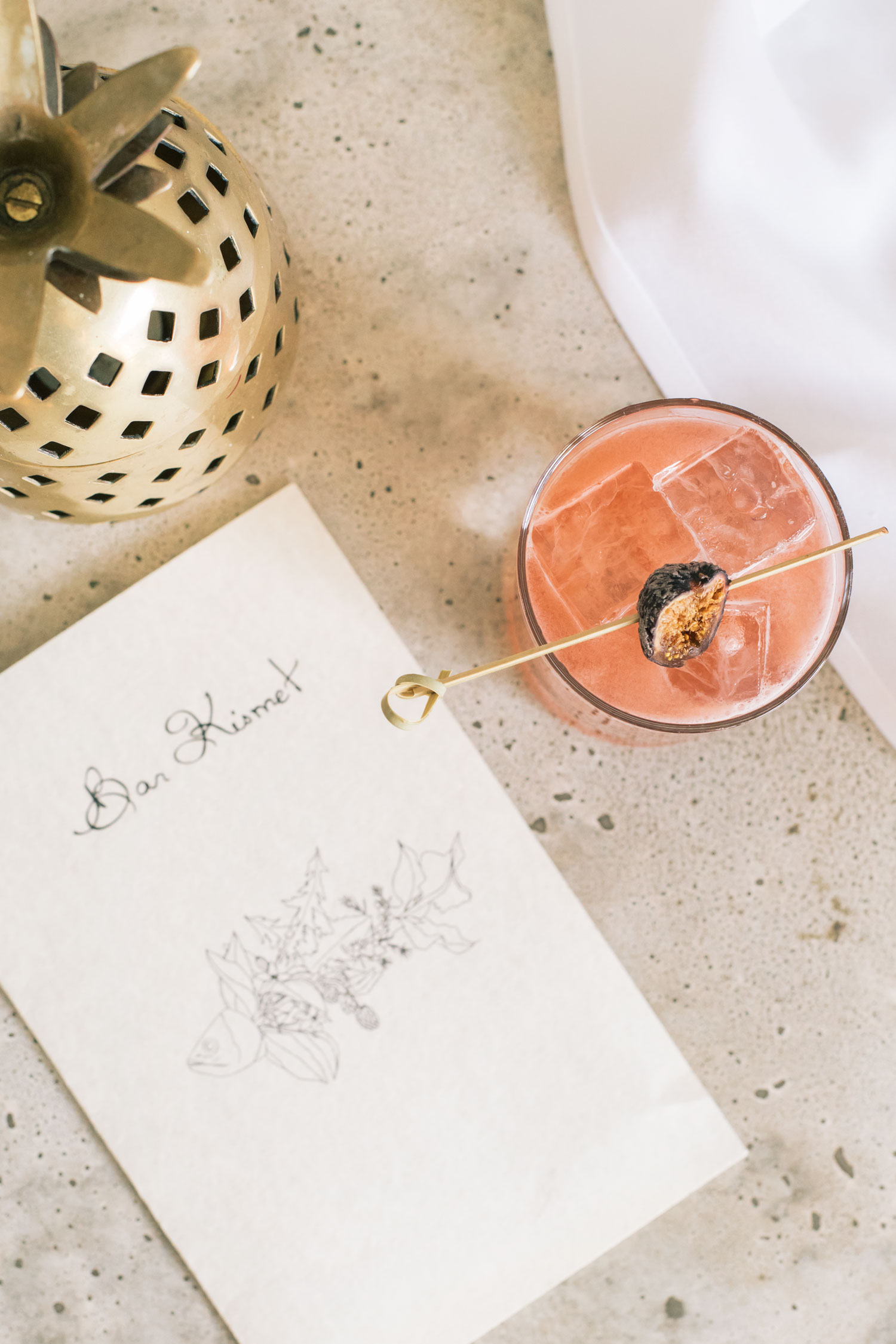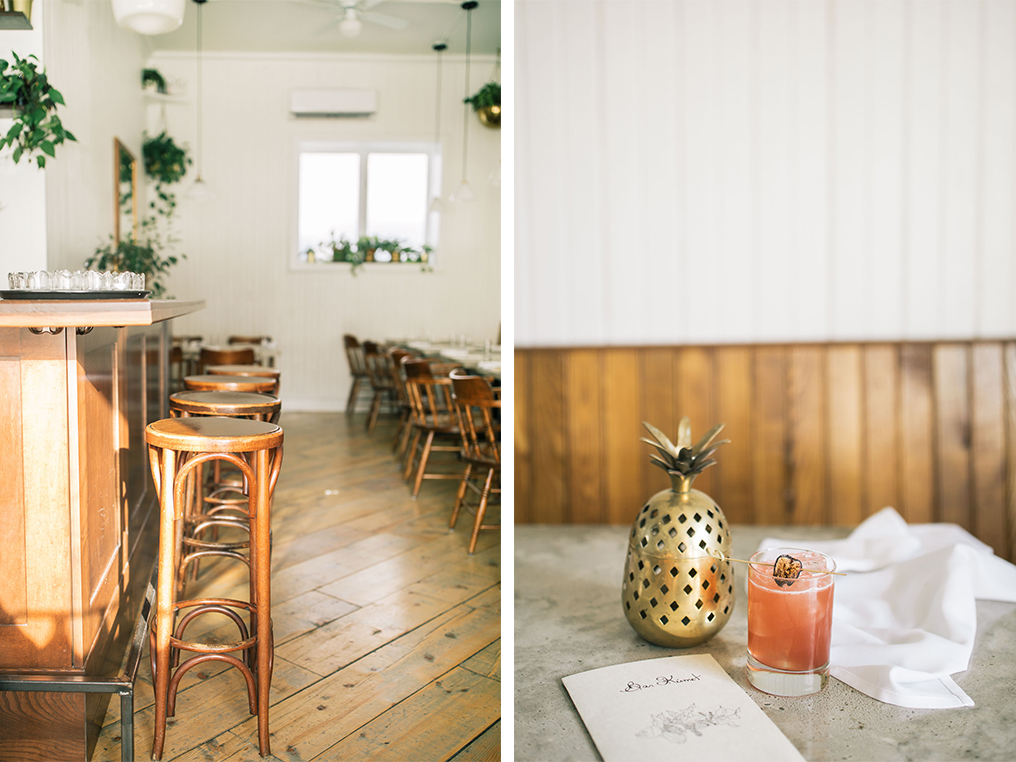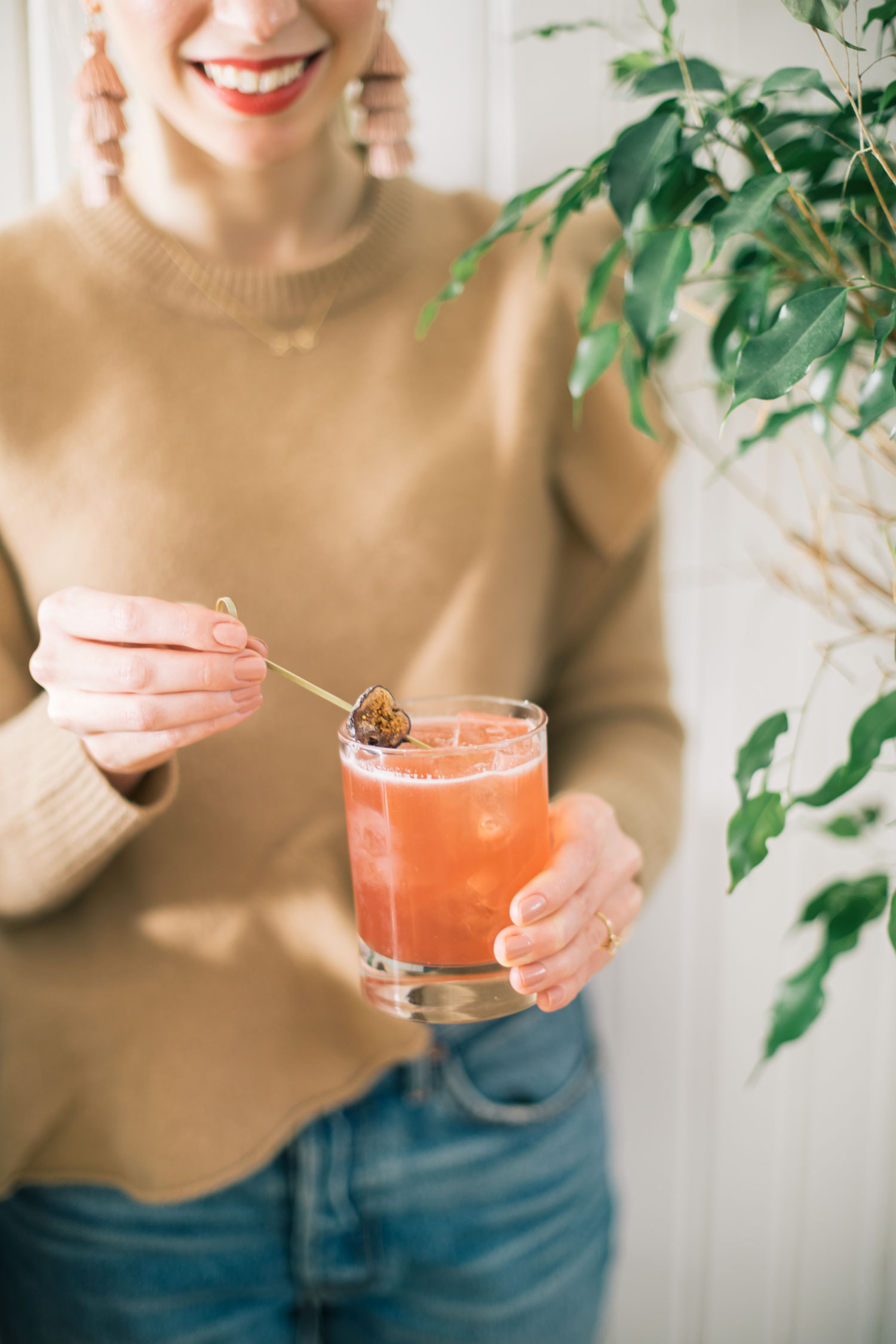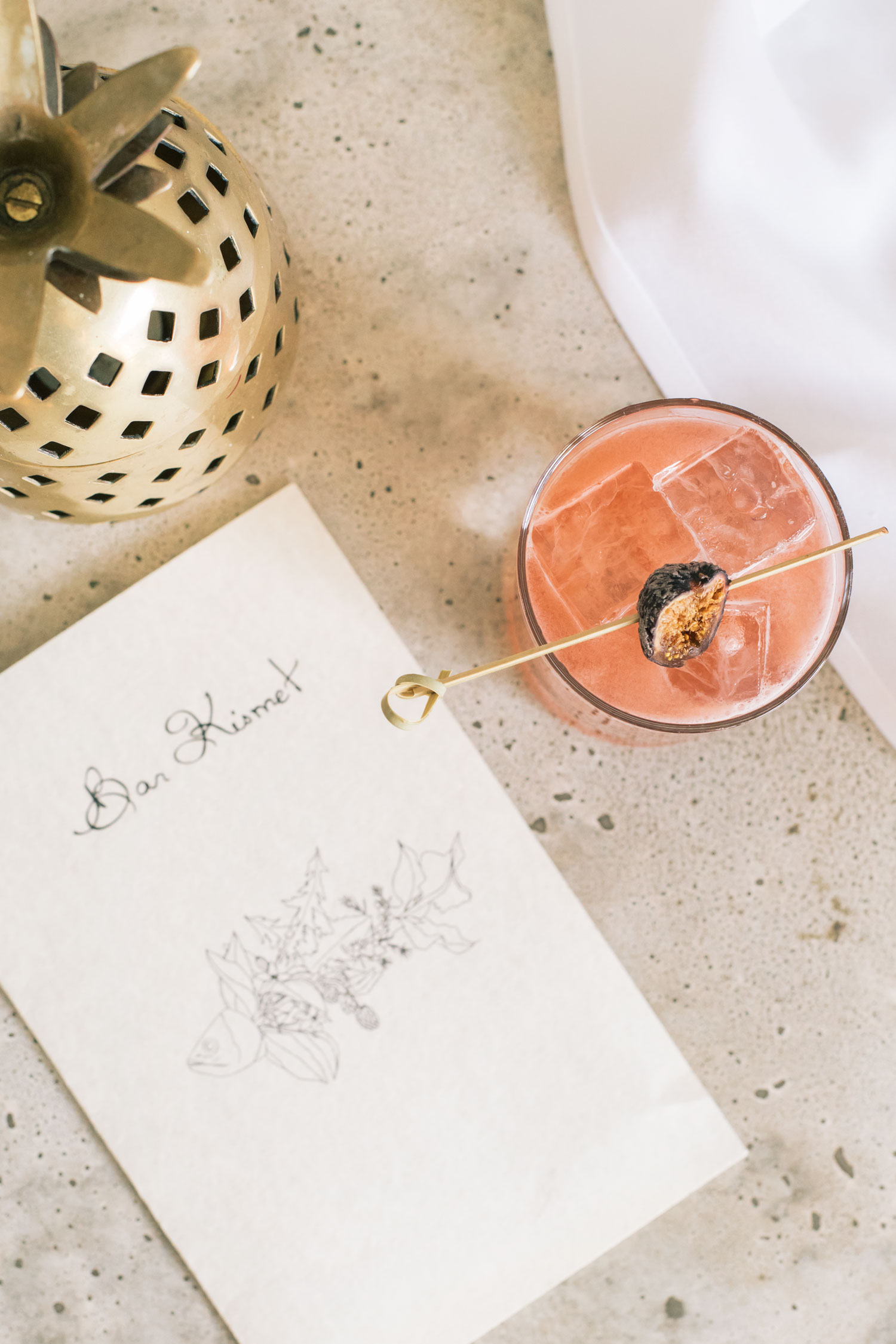 Bar Kismet's Stranger Than Fig-Gin Cocktail
2018-01-08 20:36:33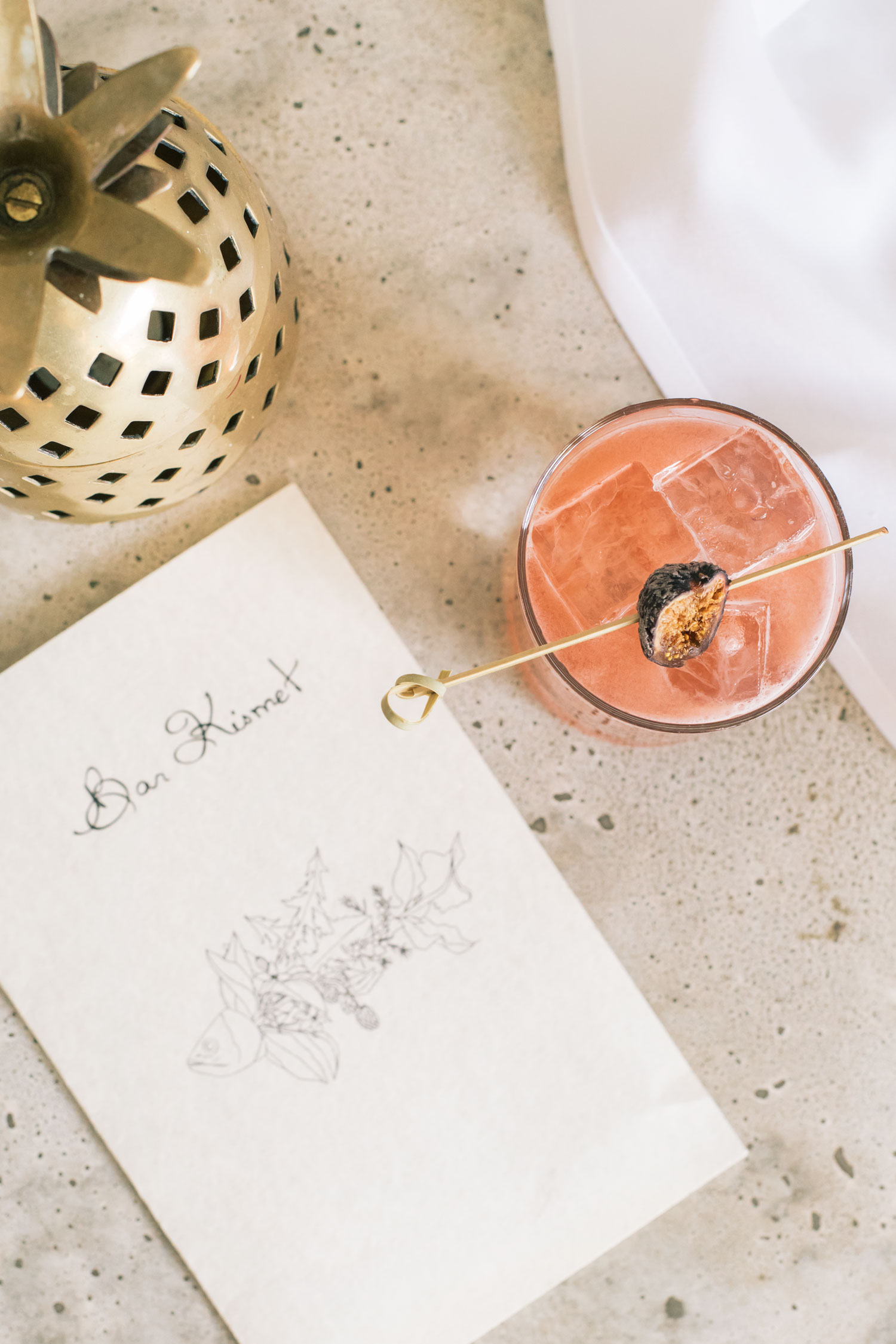 Serves 1
Ingredients
5 dashes of Fernet Branca
1/8 oz Wild blueberry shrub*
1/2 oz lime juice
1/2 oz of citrus syrup*
3/4 oz Fig Old Tom Gin*
1 1/2 oz Dry Organic Sake
Instructions
Combine all ingredients in a shaker tin, fill with ice and shake very hard for 8-12 seconds.
Strain contents into a rocks glass (10.5 oz~) over ice.
Garnish with a dehydrated Fig cut lengthwise and skewered.
*Blueberry Shrub
cover 2 kg of wild blueberries with 2kg of caster sugar
let sit until most of the sugar has dissolved
strain contents through fine mesh and cheesecloth, keeping only the thick syrup produced from the juice of the blueberry
stir thoroughly
add 1/2 cup of white wine vinegar, taste
if not enough acid, add another 1/2 cup of white wine vinegar
bottle and refrigerate, if kept properly will last 3-6 months
*Citrus Syrup
cover spent citrus shells with white caster sugar and let sit for 3-4 days
strain off syrup and stir thoroughly to incorporate
measure liquid, add an equal amount of dry vermouth and shake or stir to mix well
*Fig Gin
add 75 g of dried figs, roughly chopped to a bottle of gin, let sit for 12-24 hours
strain contents, bottle and refrigerate
should last 1 month, shake before using!
The Blondielocks | Life + Style http://www.theblondielocks.com/