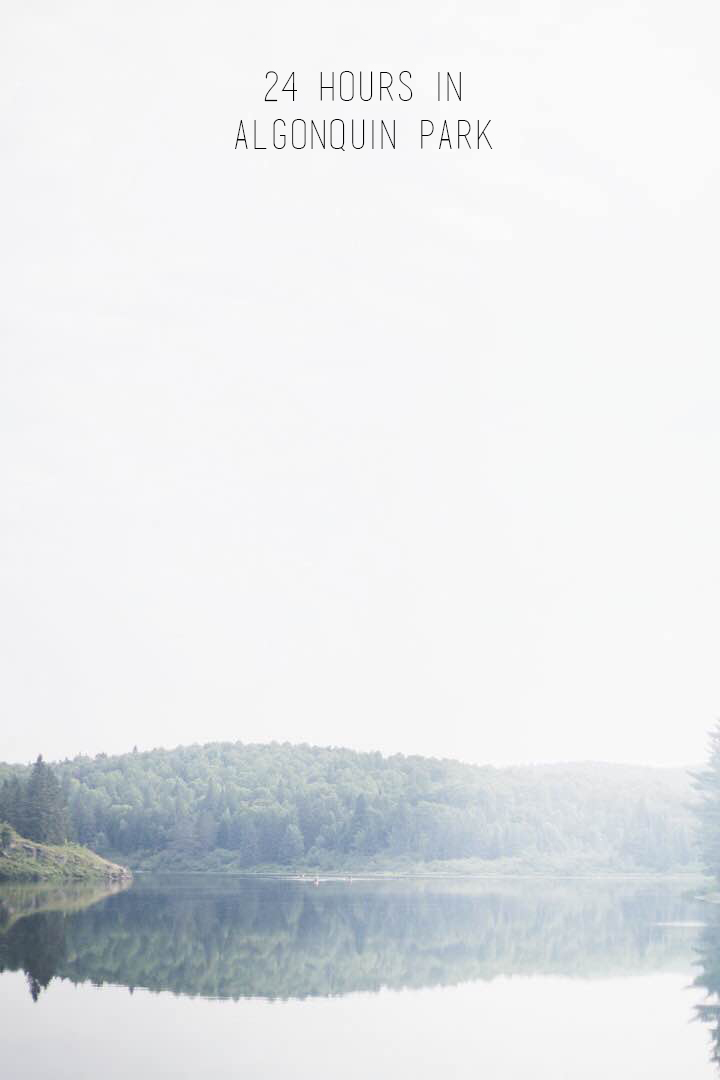 For the past 8 (almost 9) years of our relationship, Jamie has been asking me to go camping on an annual basis.
I've shot the idea down without giving it a second thought every single time because camping has never been an interest of mine. When I was younger I had an awful experience at camp where we were forced on an overnight trip and it wasn't a good experience for me. All I remember is being crammed in a tent with 4 girls I barely knew, and waking up in the middle of the night very cold and rainy to a tent that was sliding half way down a hill. It might seem silly but I think it gave me some camping anxiety and I made it very clear to Jamie that I never wanted to go camping ever again. However, this year when Jamie asked the age old question I pipped up with a big and enthusiastic "okay." To his surprise and delight he immediately booked us a camp site and off we went a few days later.
I honestly didn't know what to expect heading out on our camping trip. Truthfully I had pictured the two of us and Milo surrounded by trees in an isolated forest with no lights, no other people in sight and nowhere to go to the washroom (except, you know…the ground). When we arrived at the camp site I realized what I had envisioned could not have been more out of touch. I was informed that what I was picturing is called interior camping, which is what I'm pretty sure I did years ago and HATED. Our campsite was nestled in between tress but there was a whole community of campers, a huge lake and the best part? There were actual bathrooms. Acknowledging my ignorance my mind was put completely at ease and I no longer worried about the bear I was sure was going to find us and leave us for dead in the forest.
We were only able to stay in Algonquin for about 24 hours so we wanted to make the most out of our trip. Jamie was the biggest sweetheart when it came to teaching me the camping ropes. He taught me how to pitch a tent, tend to a fire (even leaving me alone with it….it was a big deal guys!) and just being super helpful in general. He told me he wanted my first camping experience to be as relaxing as possible so he prepped and made all of our food for us, did all of the heavy lifting and just kept handing me beer, such a good man, haha! We spent most of our time by the lake paddle boarding with Milo (I wish I had some photos) and hanging out by the fire eating hot dogs, s'mores and a delicious breakfast of eggs, bacon, fried potatoes and toast. We had planned on doing a hike but by the end of our trip we were pretty exhausted so we decided to head back to the city.
I wanted to share a few of the photos we took of our first camping trip together because it was 24 hours I will always remember and hold dear to my heart. I cannot wait to go camping again and I'm really hoping to do so in the fall when my sisters are back in Toronto. I now somehow have to convince them that a bear won't come around after a recent documentary they watched on Netflix.