Back in June I was invited by President's Choice to spend a weekend in Muskoka with Chef Andrea Buckett and a handful of amazing lifestyle bloggers (full recap post here). We had the best time enjoying all that Muskoka had to offer and indulged on so many amazing treats prepared by Andrea. When we arrived in Muskoka we were treated to beautiful selection of PC goodies that had been laid out on our beds. Of course the item that immediately caught my eye was this gorgeous woven basket. As soon as I saw it I knew that I wanted to DIY the basket to make it feel extra special. Originally I wanted to do an indigo dip dye but I realized that dye wouldn't adhere to this basket and so I decided to do a simple navy spray paint with pink pom-pom trim. I use baskets all over my house for extra blankets or pillow so this time around I wanted to do something a bit different. Because this PC Basket is so tall I figured it would be the perfect home for my new palm plant. I love how this DIY PC plant basket turned out and am looking forward to seeing my little plant flourish in it!
PS: Do you love President's Choice as much as I do!? I am giving away a $50 PC gift card and would love for you to win it! See the bottom of the post for more details! Good luck!


What You Will Need:
1. A plant of your choice
2. Woven basket
3. Spray paint
4. Pom pom trim
5. Painters tape
6. Deep clay plate
How To Make:
1. Begin by taping evenly around the basket. I taped about 1/4 of the way up but you can change it depending on how much thick you want your paint line to be. I also recommend taping off all of the areas that you don't want to get paint on as I had some trouble with paint accidentally spraying where I didn't want it to.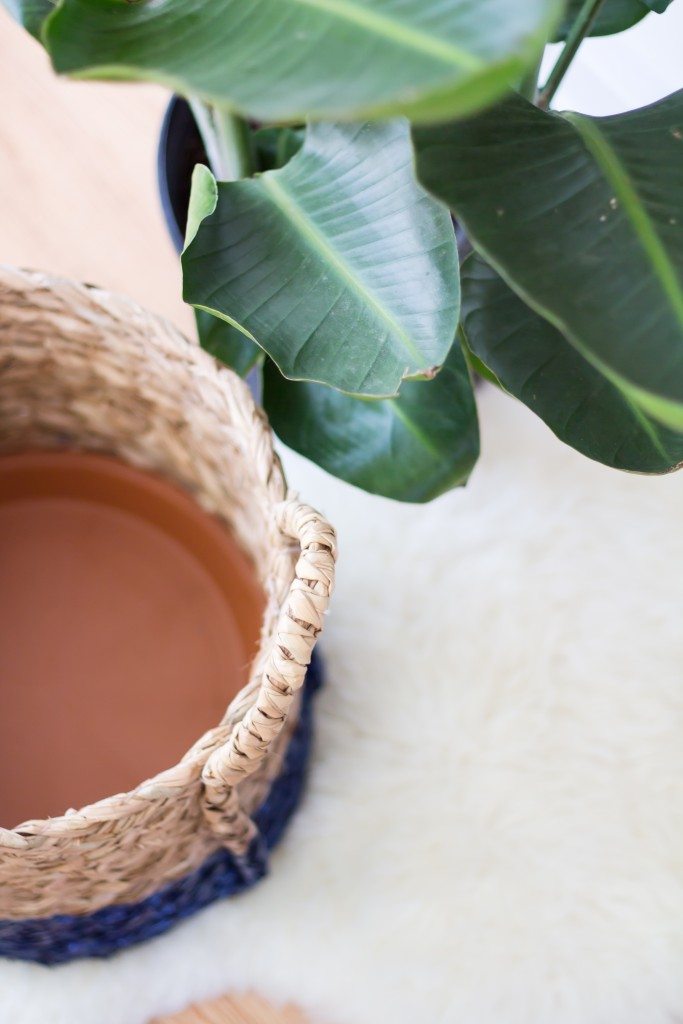 2. After the spray paint has completely dried, remove the tape and add the clay plate to the bottom of your basket. This will help with water drainage for the plant.


3. Sew the pom-pom trim around the top of the basket. I sewed it in about 6 places along the rim.
4. Add your plant into the basket, and give it a little spritz of water.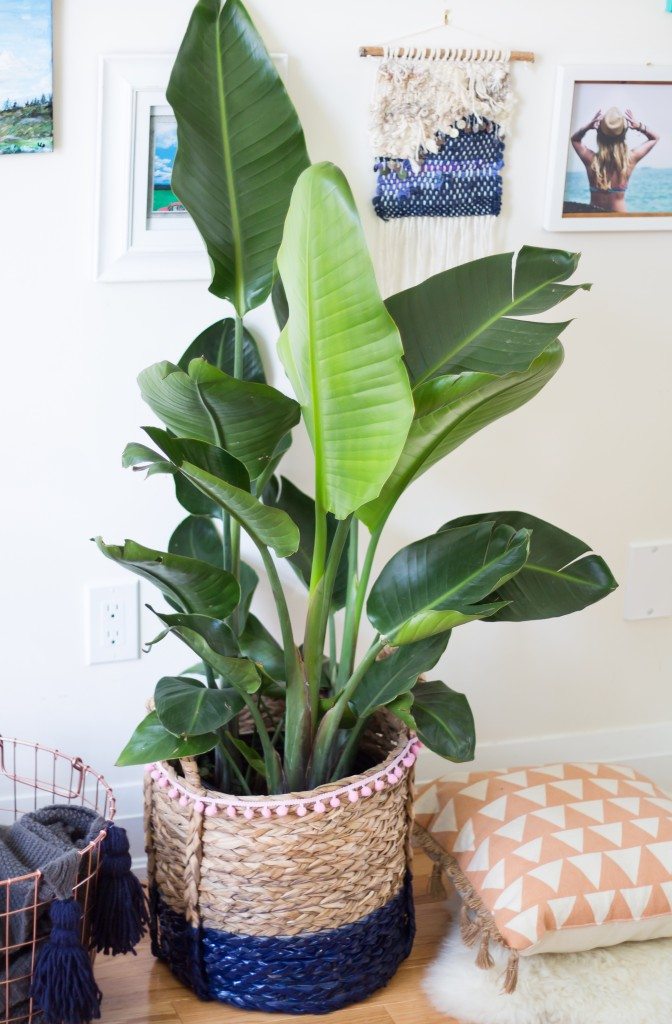 a Rafflecopter giveaway