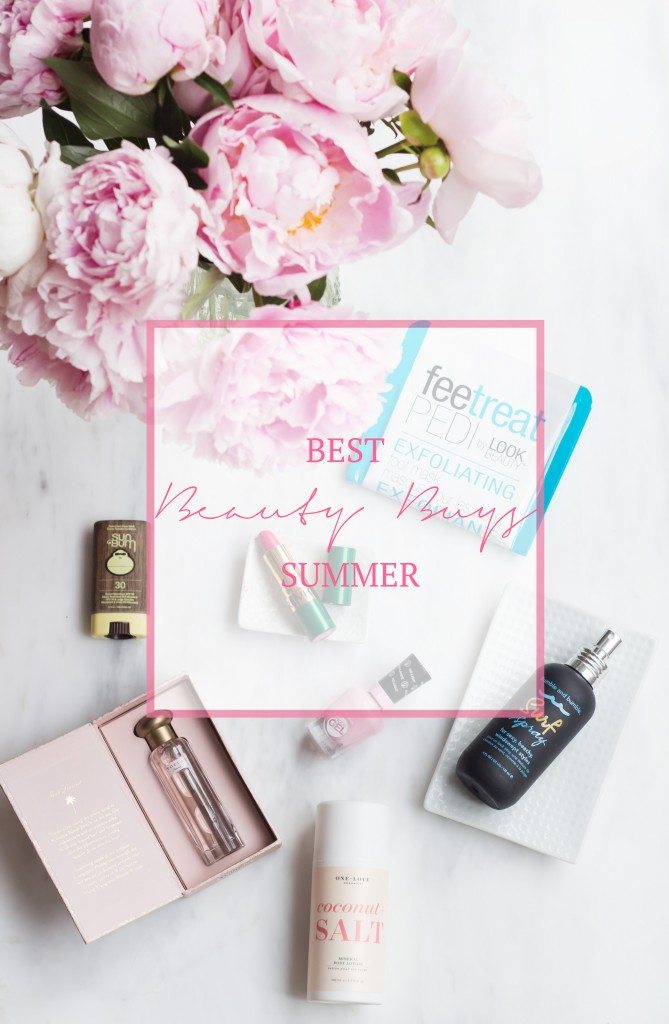 When the summer rolls around my beauty routine changes because my skin does. No longer do I need to rely on the thickest shea butter moisturizer and sport a dark vampy lip because the sun is out and the weather is hot! In the summer I rely on a more basic beauty routine that involves a few key products for my face, skin and body. Anything heavy goes out the door and is replaced by light products that I won't feel are melting off my face as soon as I step outside. Here are the 7 summer beauty products that I have been relying on lately.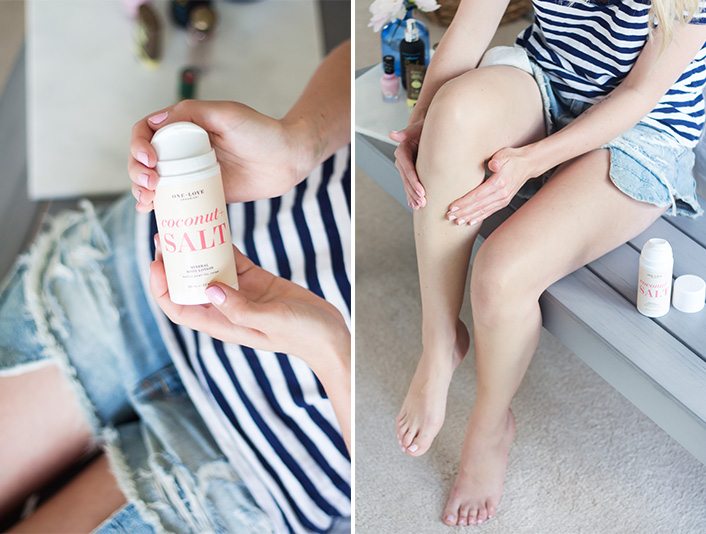 1. One Love Organics Coconut & Salt Moisturizer: I discovered this moisturizer after it came in at Blossom Lounge and have been in love with it ever since. It is composed of 100% natural and organic coconut oil and mineral rich Atlantic Sea salt. Both of these ingredients work together to make my skin feel soft and protected. I love that this moisturizer goes on light and soaks in quickly and the pump makes it easy to get the right amount of product every time. This lotion also leaves a light coconut scent on my skin which I am a huge fan of.


2. Sally Hansen Miracle Gel In Smartease: In the summer I love wearing light, opaque polish on my nails and this Sally Hansen polish is exactly that. The pastel pink colour goes on perfectly opaque with two coats, dries extremely fast and when it's sealed with the Miracle Gel topcoat this polish lasted me a week without chipping! I'd say that is seriously impressive for a drugstore nail polish.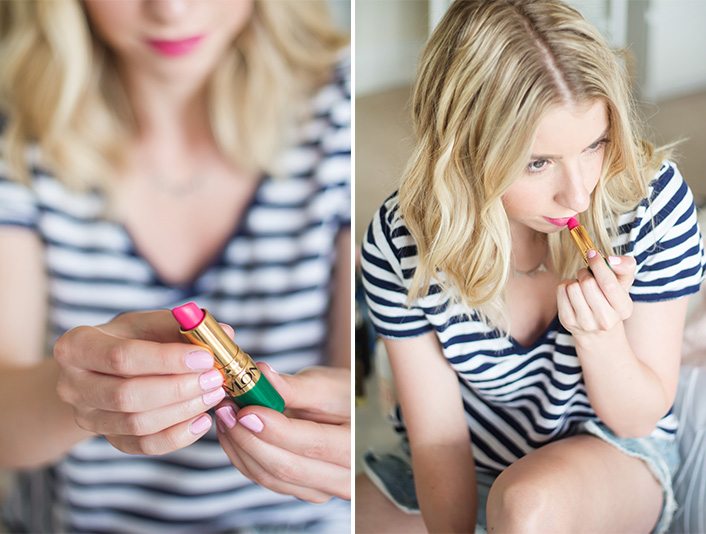 3. Revlon Parisian Melon Lipstick: This lipstick was actually borrowed from my sister a while back and never returned because I didn't want to give it up (sorry sis)! This Parisian Melon shade from Revlon is the perfect pink for summer. This pink shade doesn't look overwhelming or drastic on my face once I've applied it, in fact it looks like a pretty pink wash of colour which is exactly what I want in a summertime lipstick.


4. Bumble and Bumble Surf Spray: This sea salt spray has been in my summer beauty arsenal for years and I still can't get enough of it. From the product to the packaging this is the best surf spray I have yet to come across. I use this spray after I have loosely curled my hair to give it more of a "I just stepped out of the ocean" appearance as it leaves my hair with that gritty (in a good way) feeling of just dunking my hair into salt water. The spray also holds my curls in place for the day. Bumble and Bumble has also just released their Surf Infusions spray which is great for anyone who has coarse hair and still wants that beachy feel with some added conditioning.


5. Feetreat Exfoliating Food Mask: I received this product while I was at the PC Summer Retreat after a lifestyle expert Shoana Jenson gave us ladies a demonstration of all the best summer beauty products from Shopper's Drug Mart. I was so intrigued by this foot mask and the praise that Shoana gave it that I used it immediately after I returned home. Although I wasn't a huge fan of having to sit around wearing these booties for an hour I was thrilled with the end results. After a few days all of the dead skin on my feet began to remove itself and my feet were left noticeably softer and summer sandal ready!


6. Sun Bum SPF 30 Face Stick: Sun Bum was another product that I received from the PC Summer Retreat and am so happy that I did. I have been seeing this brand pop up everywhere including Blossom Lounge and was so curious to try more of their products as I had only used a lip balm previously (also love). This SPF face stick is my favourite product in the line because it glides on easily (almost like a anti-perspirant for your face, haha!) and smells amazing! I find that this product works best underneath makeup and acts like a primer before foundation.


7. Tocca Simone Eau De Parfum: I can't describe this perfume better than how Tocca Describes it as "Sparkling notes of the tropical frangipani flower cut through the salt sea air, as Simone unfolds into creamy layers of watermelon, ylang ylang, and blonde woods." Although this description might sound a little corny this perfume is just that. A beautiful fruity floral scent that makes me want to lay on a tropical beach all day. This perfume is summer in a bottle and I am so glad that I discovered it at Blossom Lounge.