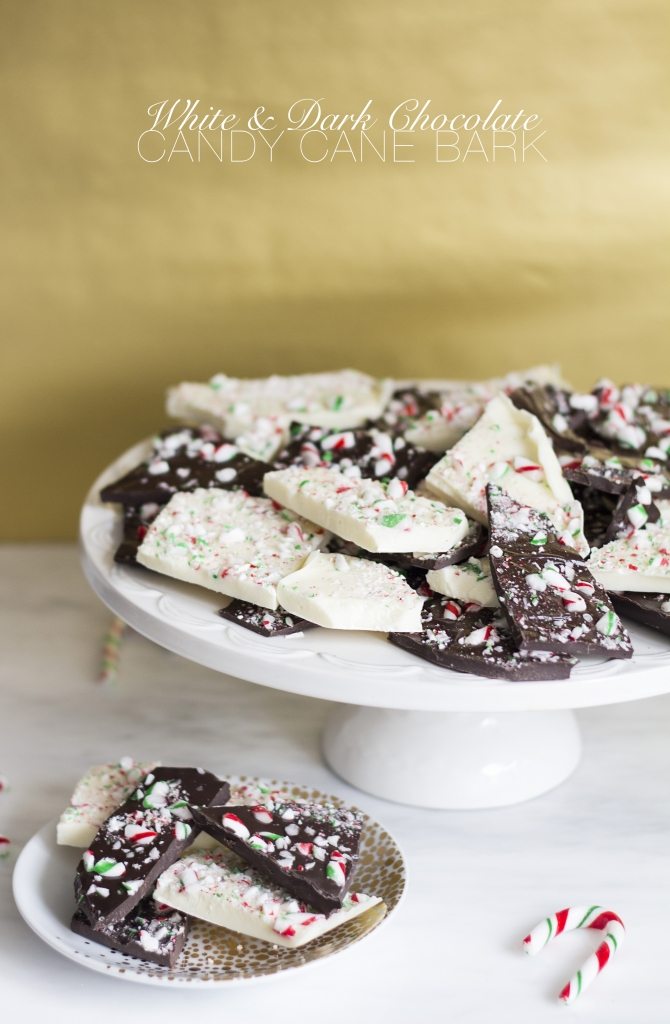 I have been seeing variations of holiday bark all over the place lately. It all looked so good that I wanted to give it a try myself this season, and I am so glad I did! For a dessert that looks so pretty and festive it is probably the easiest one to make! I decided on classic white and dark chocolate bark with candy canes because I didn't want to get too crazy for my first time. I also love the combination of chocolate and peppermint together, especially if there is a crunch involved. I made two thickness variations (one on a baking sheet, on in a deeper pan) because I wasn't sure how thick the bark was meant to be. I definitely recommend the baking sheet if you are going to make bark. I found the thinner pieces much easier to eat, and break up! This bark is the perfect treat to bring to a friend's house or have around if you are hosting a holiday party this season, it's just so good!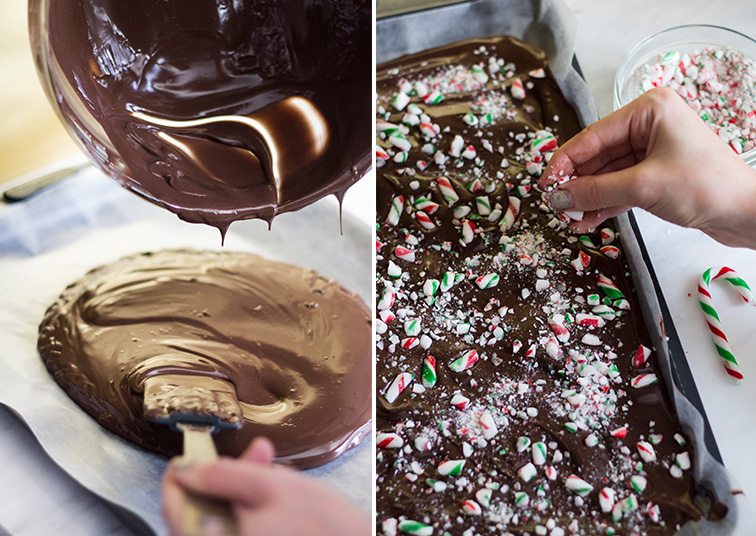 What You Will Need:
1. 2 cups white chocolate
2. 2 cups dark chocolate
3. 1/4 teaspoon peppermint extract per batch
4. candy canes, I used about 25 small candy canes
5. Wax paper
How To Make:
1. In a pot bring about 2 cups of water to a boil. When the water is boiling place a mixing bowl on top of the pot making sure the water is not hitting the bowl. Pour either your dark or white chocolate in the bowl and stir constantly until the chocolate has been melted evenly.
2. When the chocolate is melted add peppermint extract and stir to combine.
3. Pour your melted chocolate on a baking pan that has been lined with wax paper and quickly use a spatula to smooth and even the chocolate out on the pan.
4. Pulverize your candy canes in either a blender, or crush them with a hammer under a tea towel and sprinkle the candy canes on top of the melted chocolate.
5. Put the pan in the fridge for about 45 minutes. When the chocolate is completely cooled break into pieces and serve.