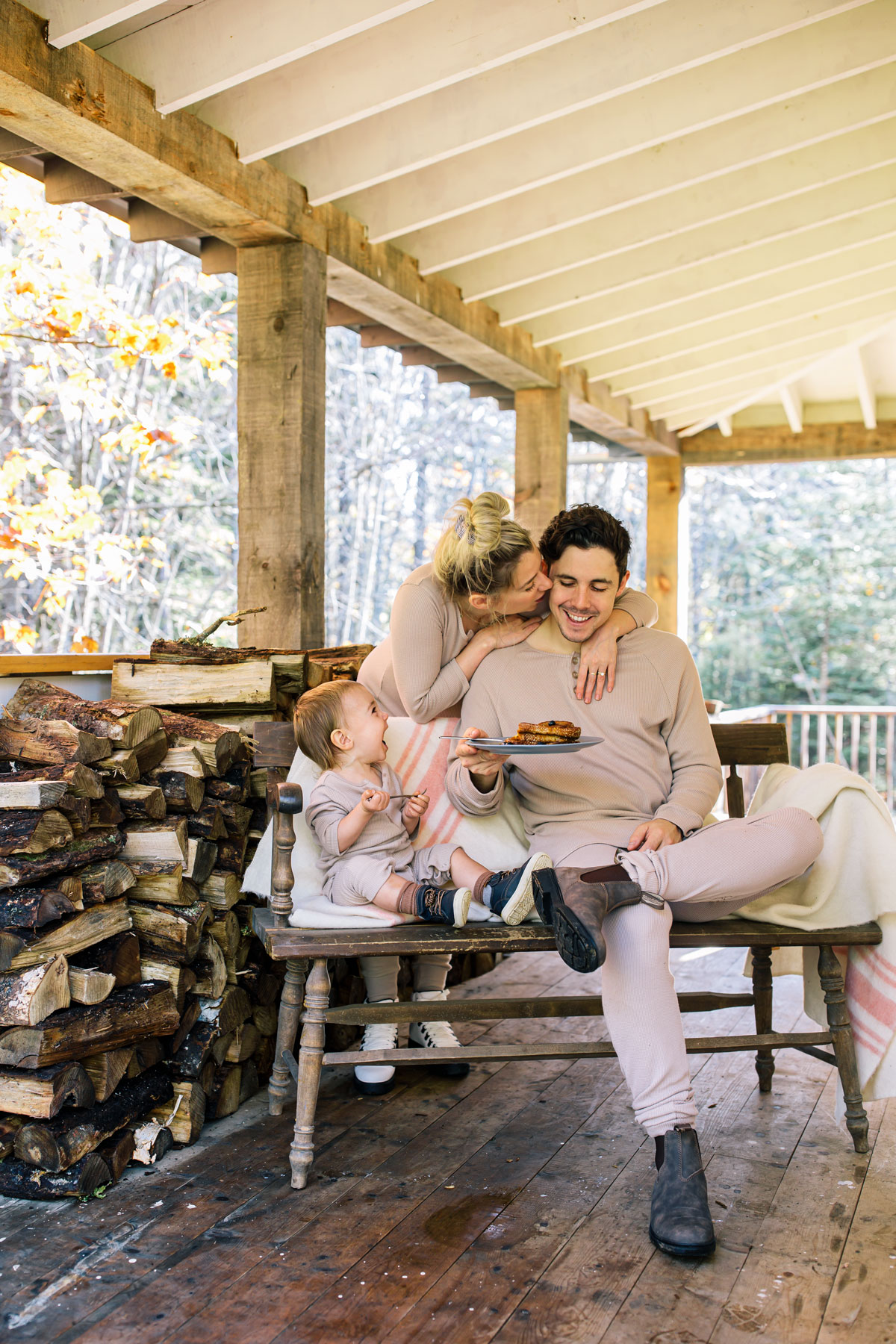 An overnight getaway to the sweetest little cabin was just what the doctor ordered last week! I had been looking forward to our stay at Shack Up Cabin in La Have since September, and as the days grew closer I was getting more and more excited. Originally, this was going to be a trip for just Jamie and me, but with my pregnancy hormones, I couldn't bring myself to leave Edwin overnight. We have so much fun with him, even though it's obviously extra work and attention, and we both agreed that since he's such an outdoors type of guy, that he would love it here! We were not wrong in our suspicions and are so happy we decided to make this a family overnight stay. The first day of our trip was spent indoors as it was raining, but we put the wood fire on as well as some Neil Young, Fleetwood Mac, and Van Morrison on the record player and it was magical. We chased Edwin around, made dinner, and just hung out as a family (except for Jamies trip to pick me up Tums, haha!). After we put Edwin to bed, Jamie and I watched The Haunting of Bly Manor which was the ideal show to watch in an isolated cabin in October, and then we ventured over to the wood-heated outdoor hot tub where Jamie got to relax a bit and I just hung out beside him.
The next morning was spent making French toast together (Edwin loves cracking and mixing eggs with me) and taking some photos in our Smash & Tess waffle collection outfits. S&T recently gifted us their family waffle collection and they are the cutest and comfiest sets! The sun started coming out right as we were packing up to leave but we spent our last few moments out on the porch and running around the property.
Shack Up Cabin is the perfect place to head to if you're looking for a staycation, especially in the fall! It's secluded but has all of the amenities you need and more! Plus, La Have is such a cute town and we highly recommend checking out the bakery while you're there too!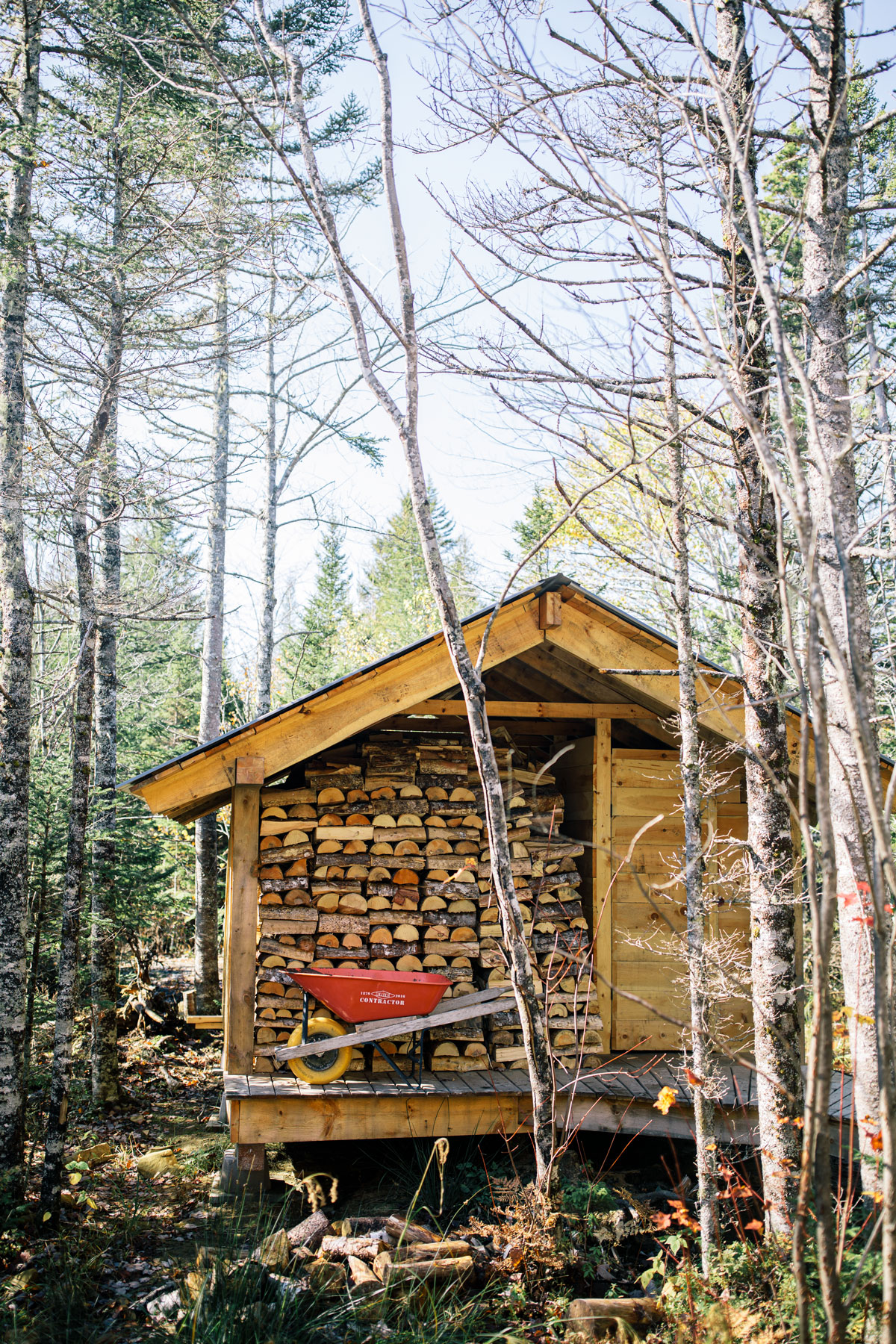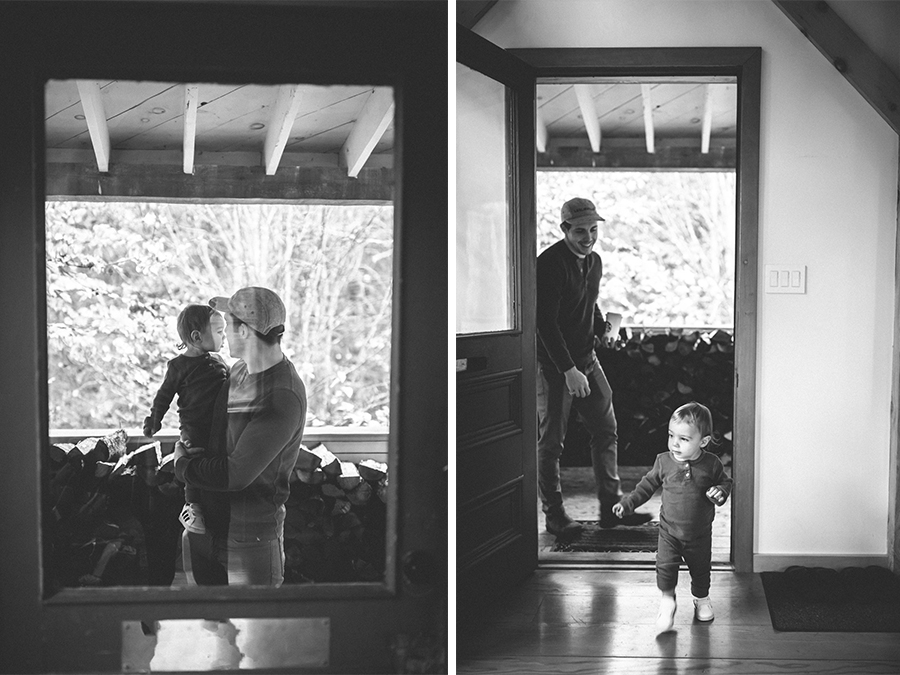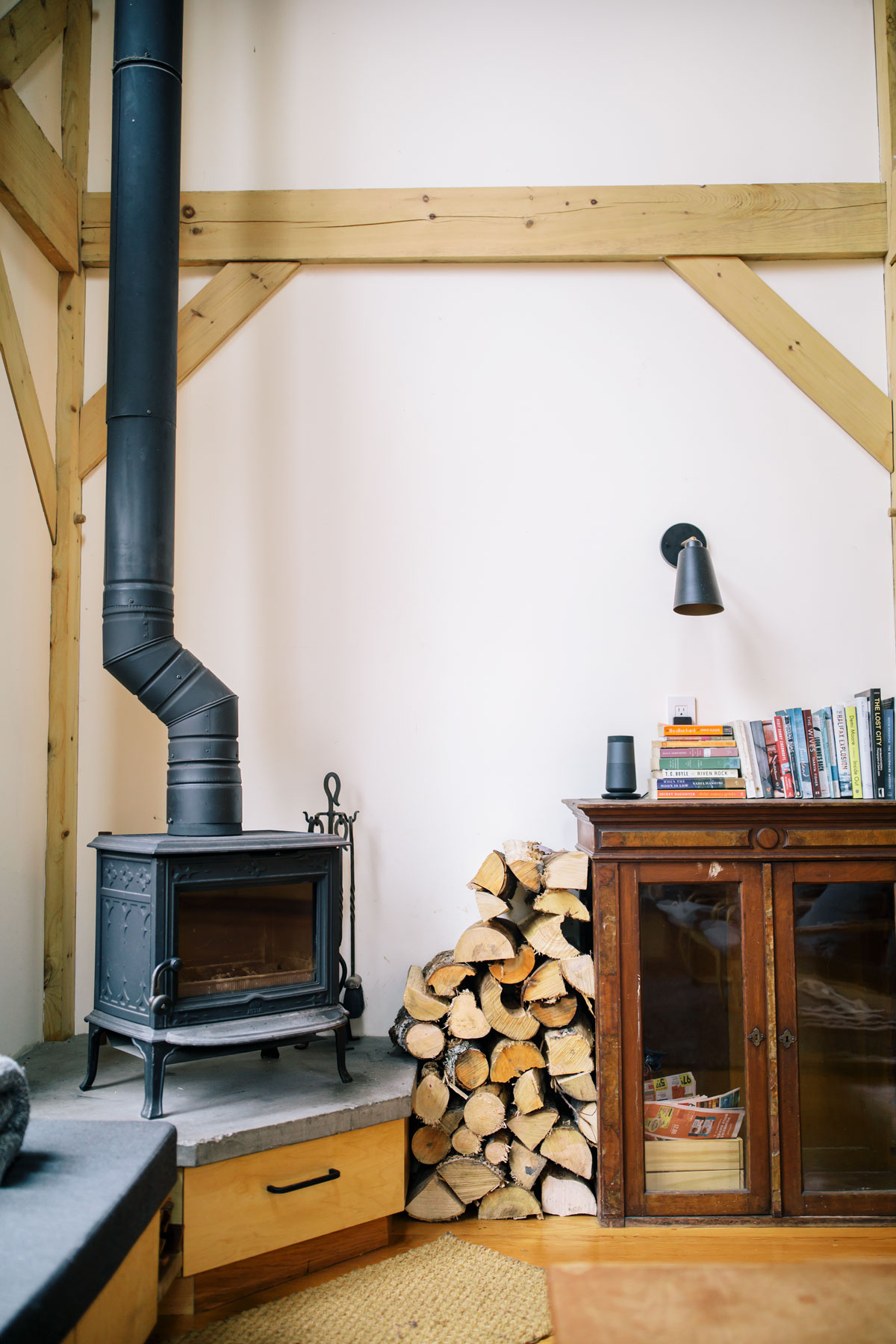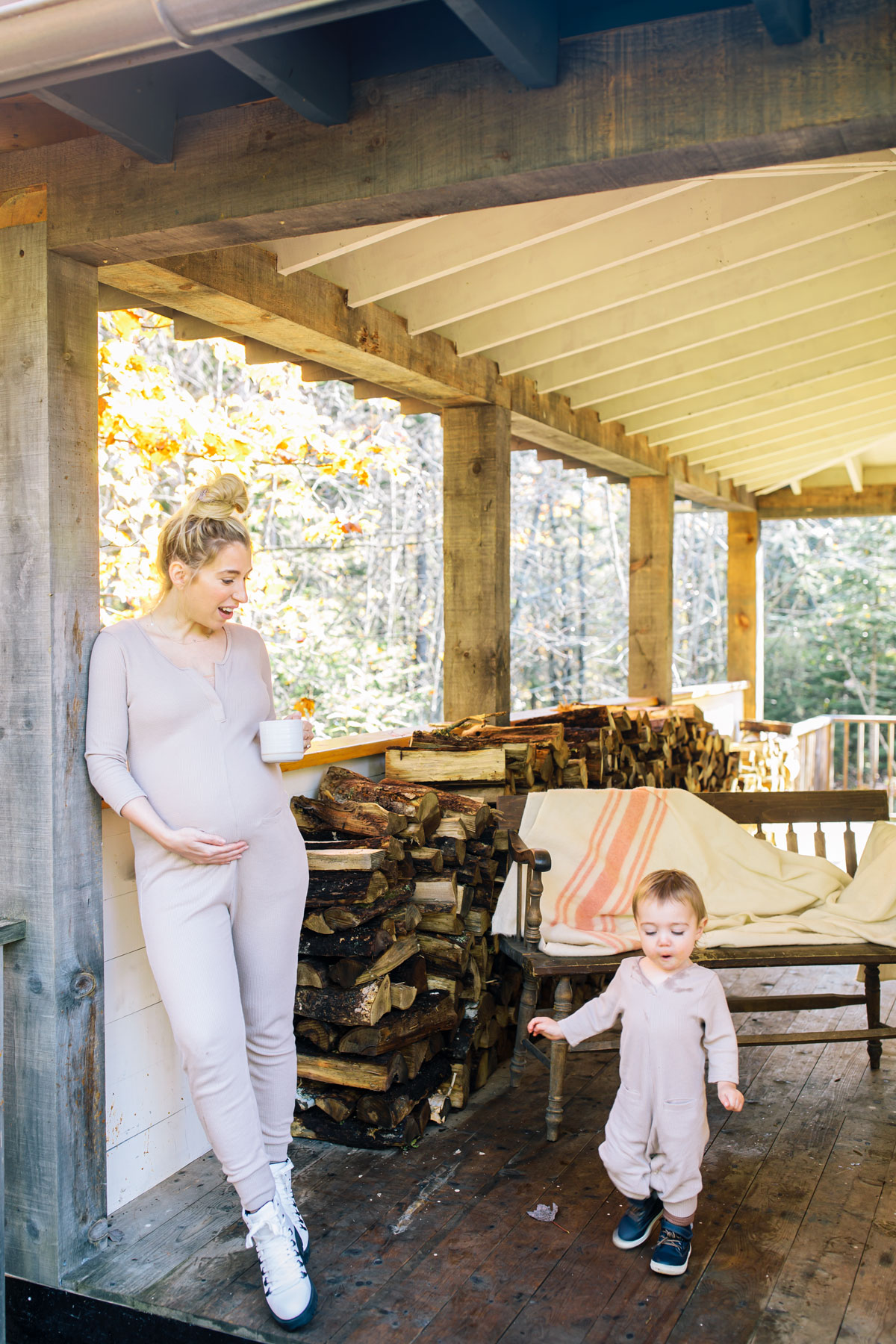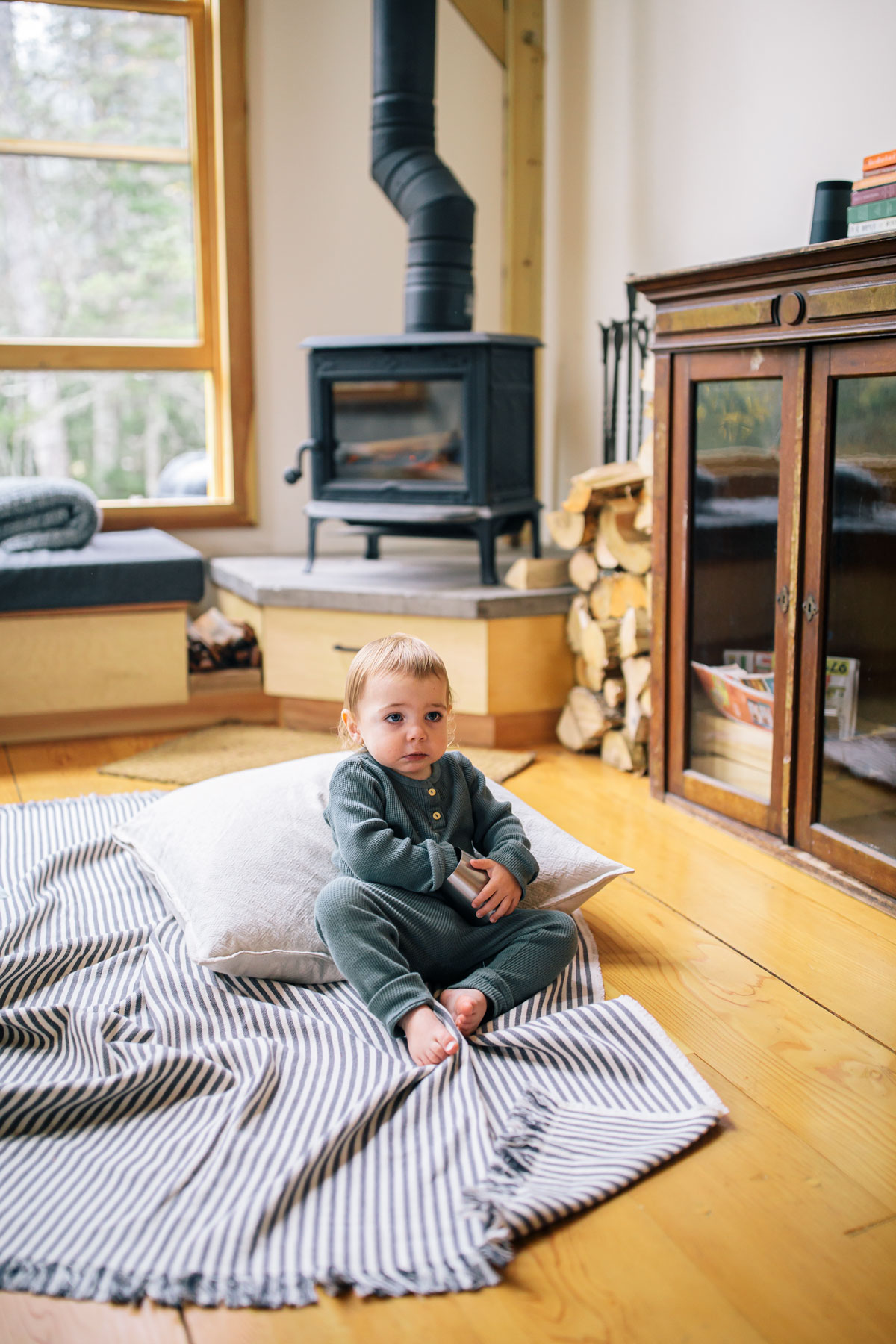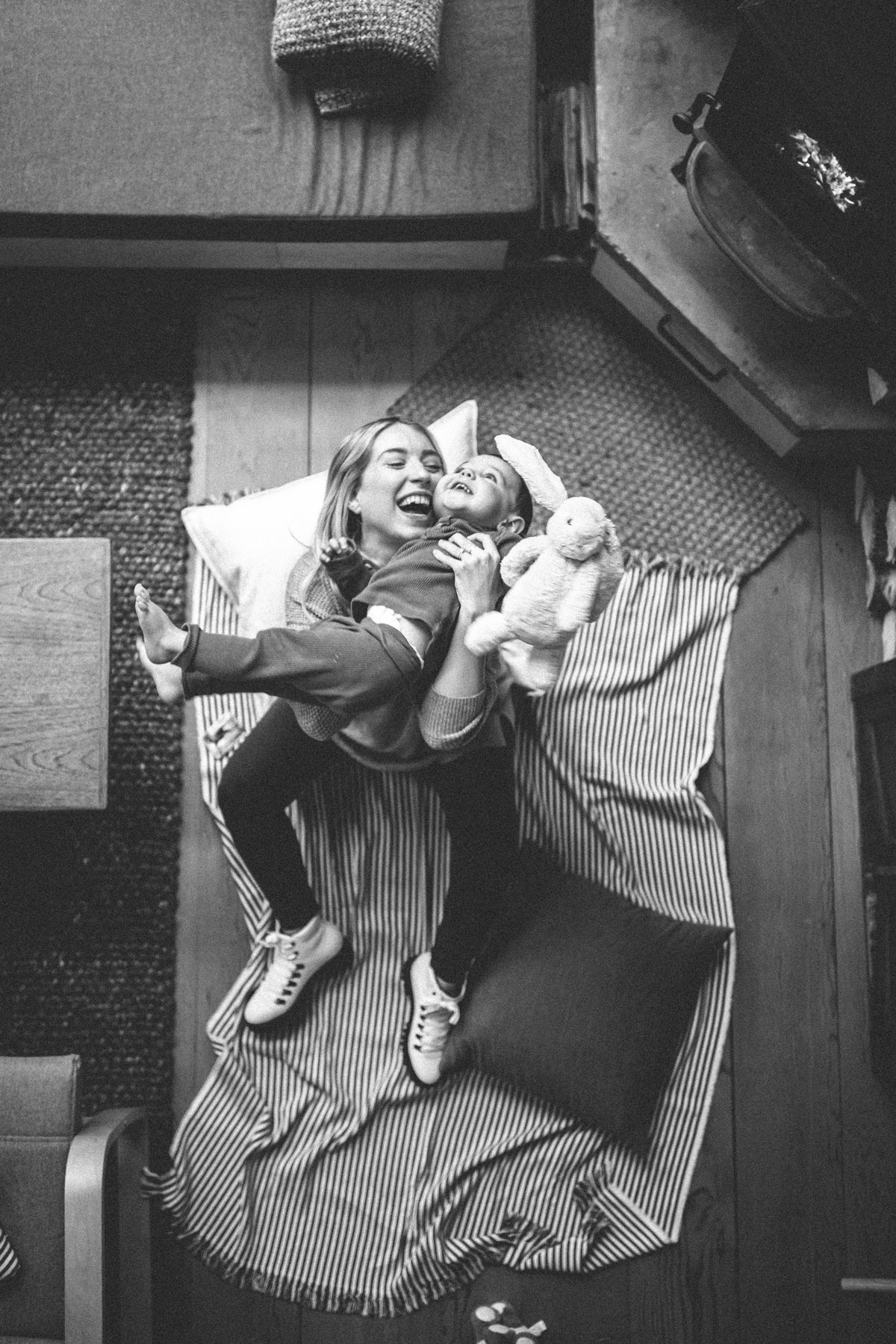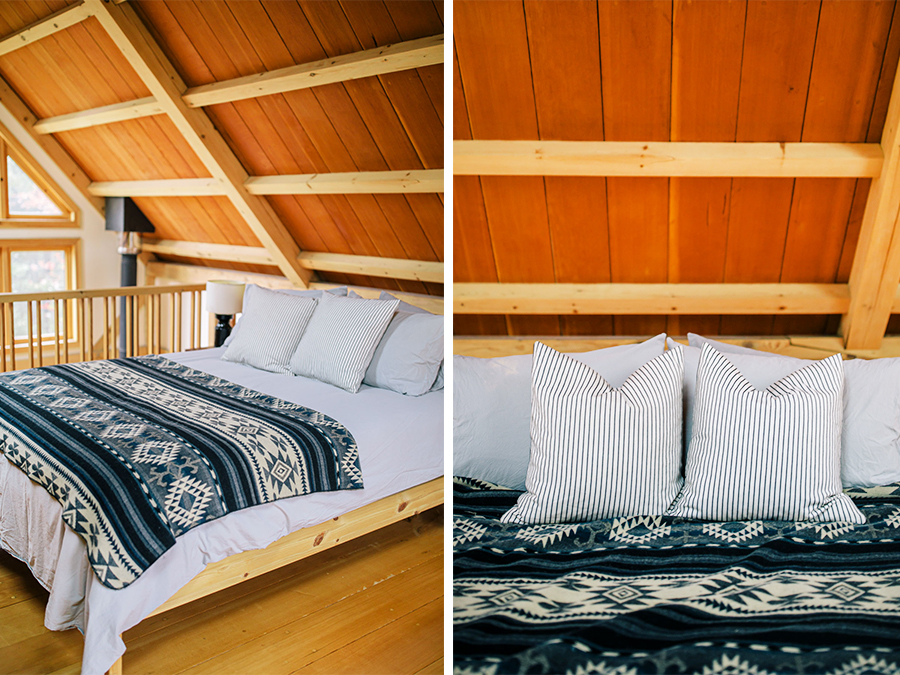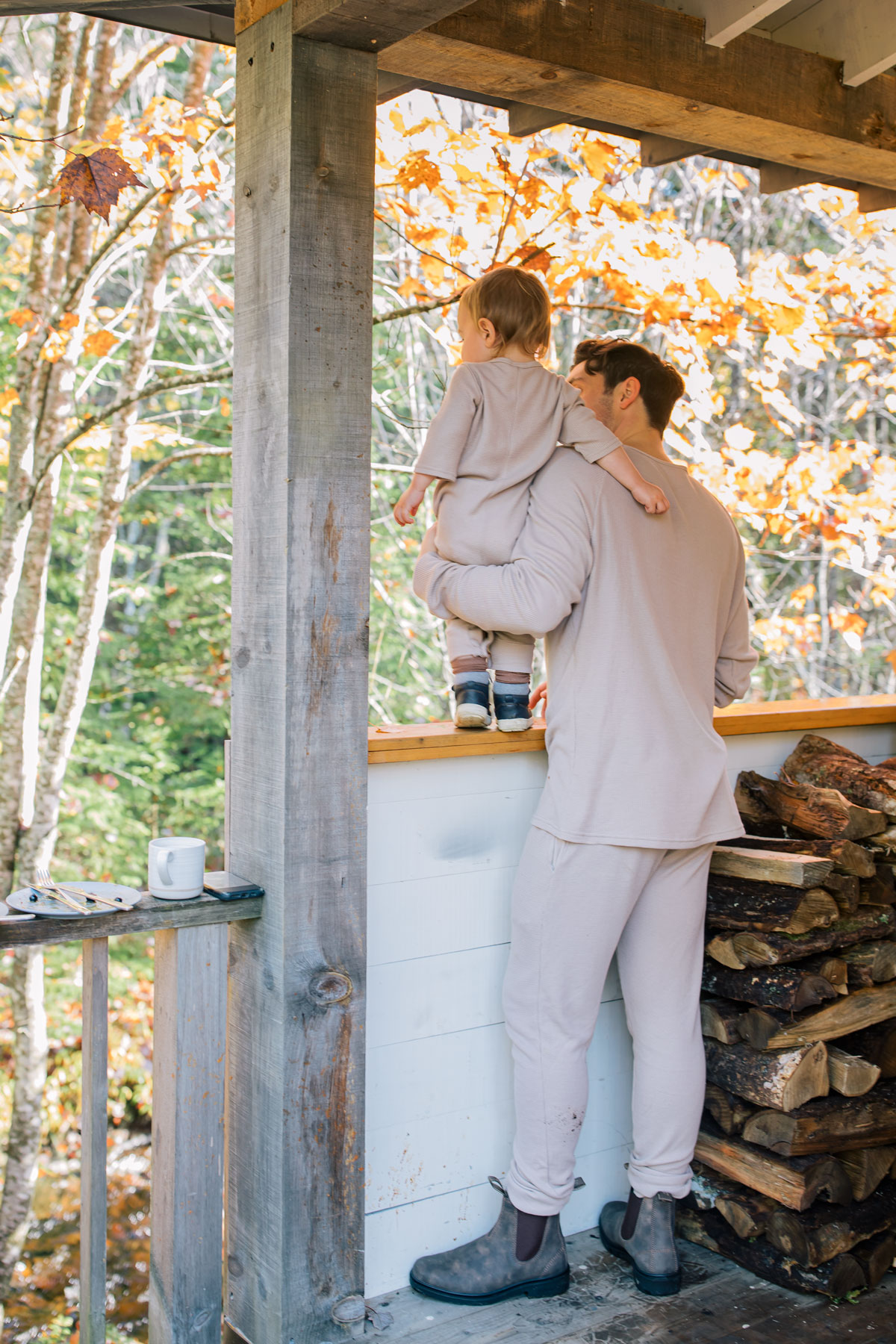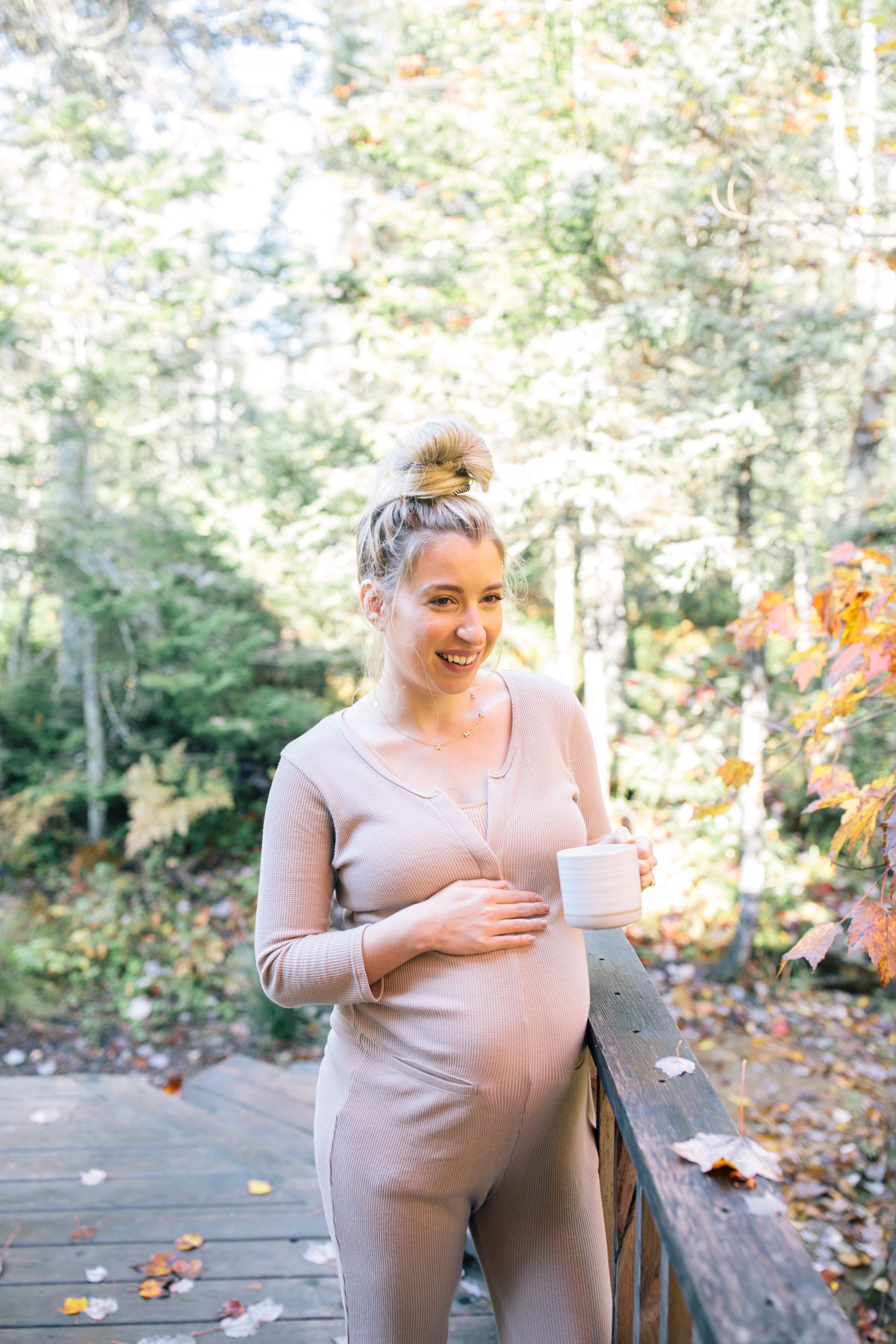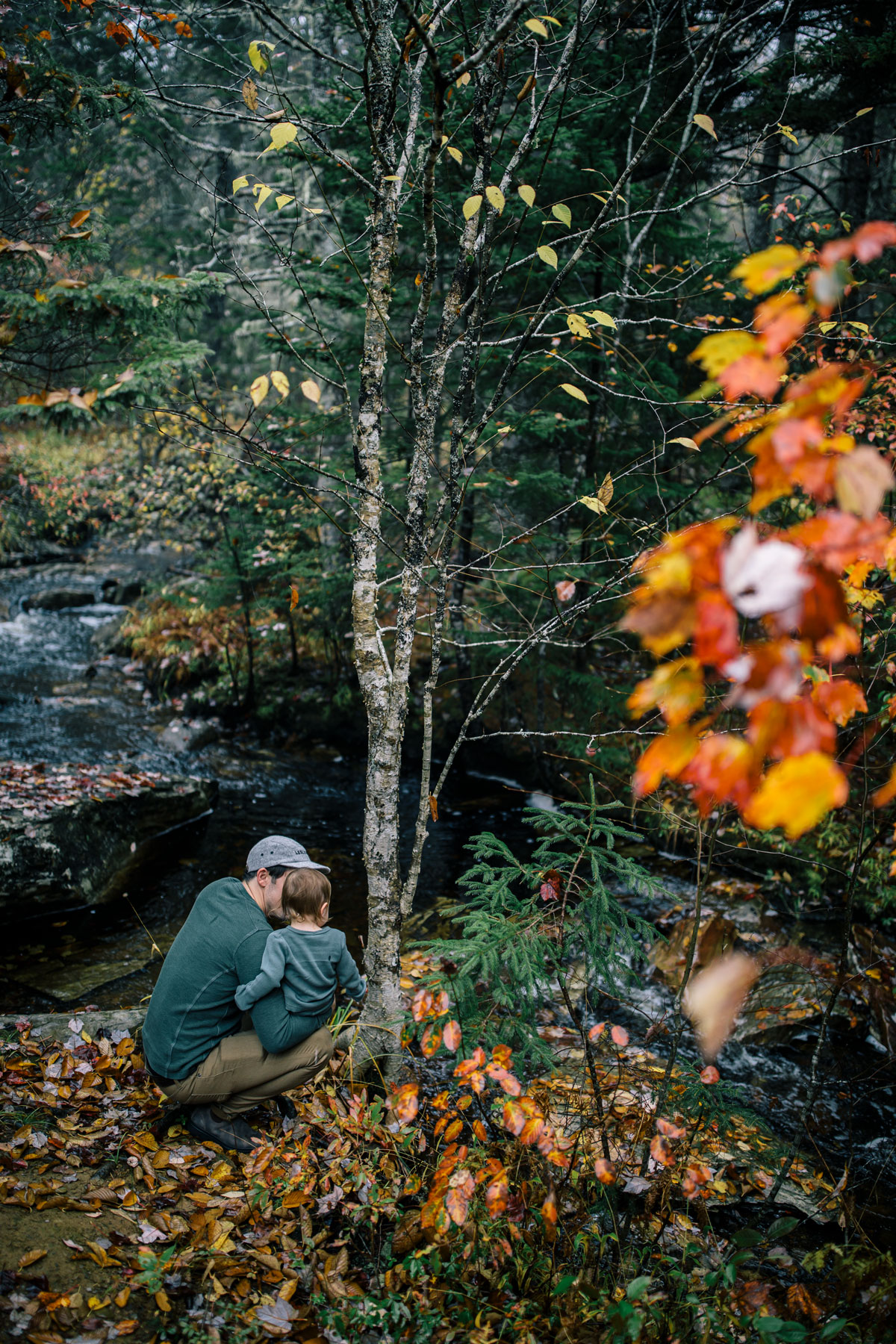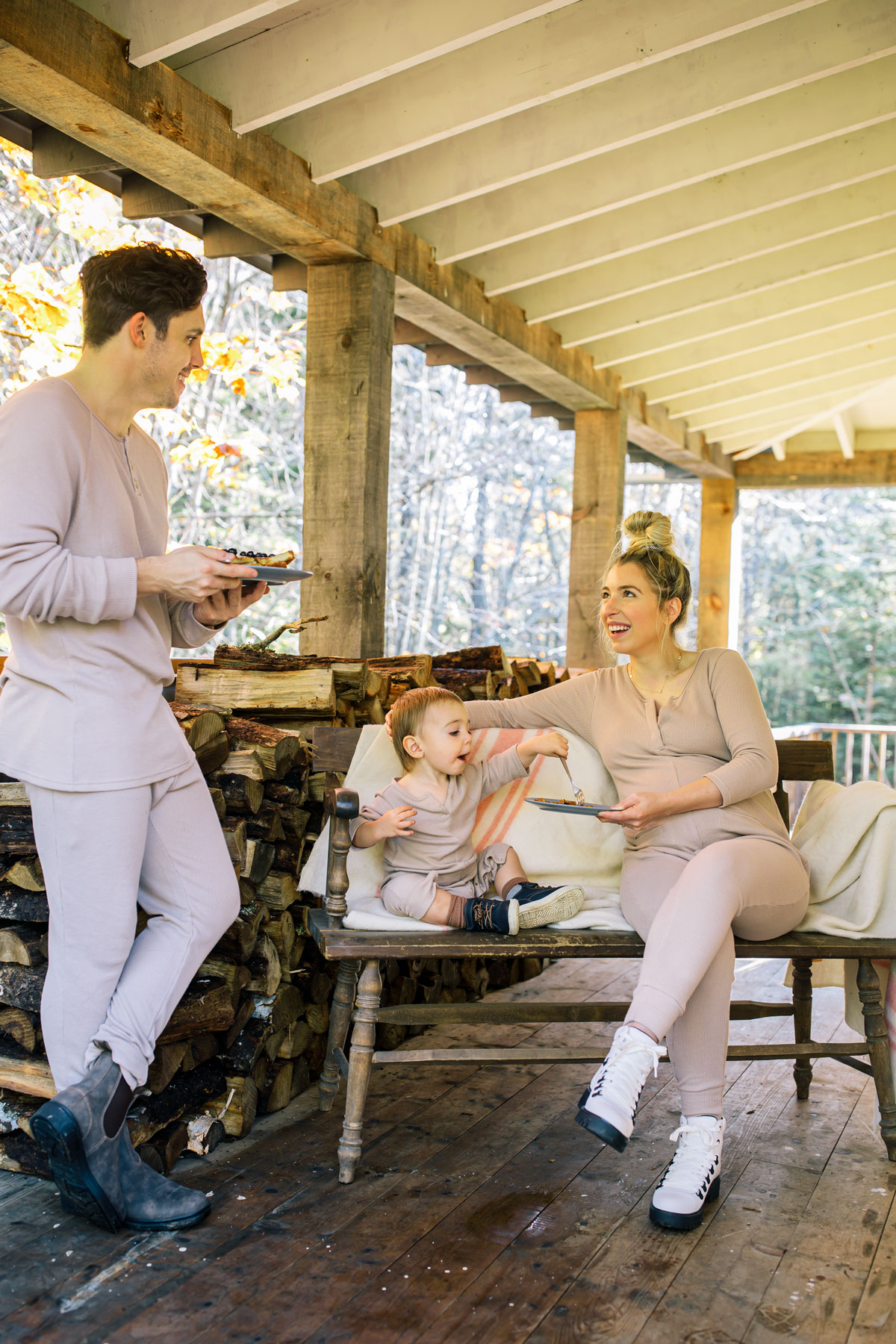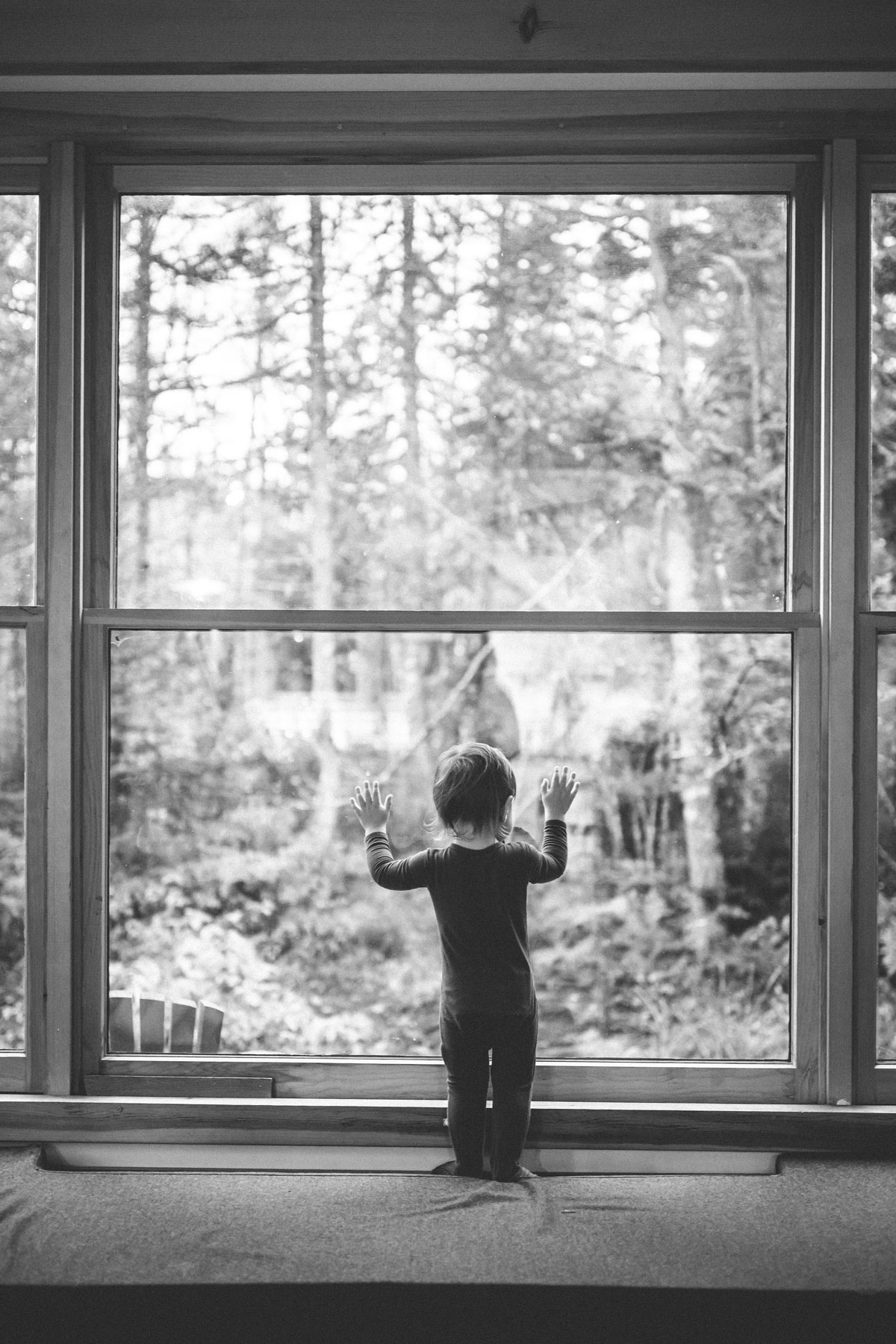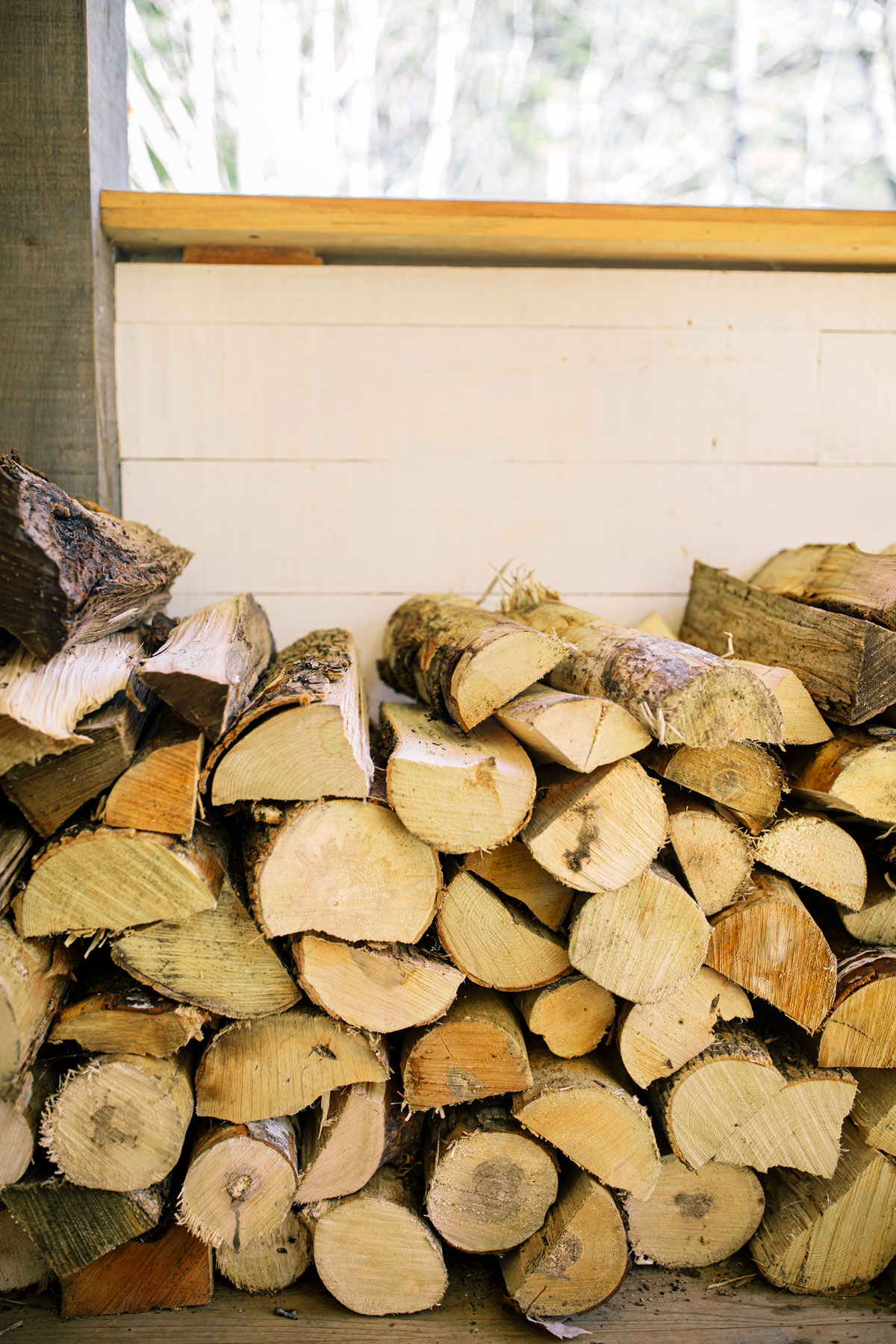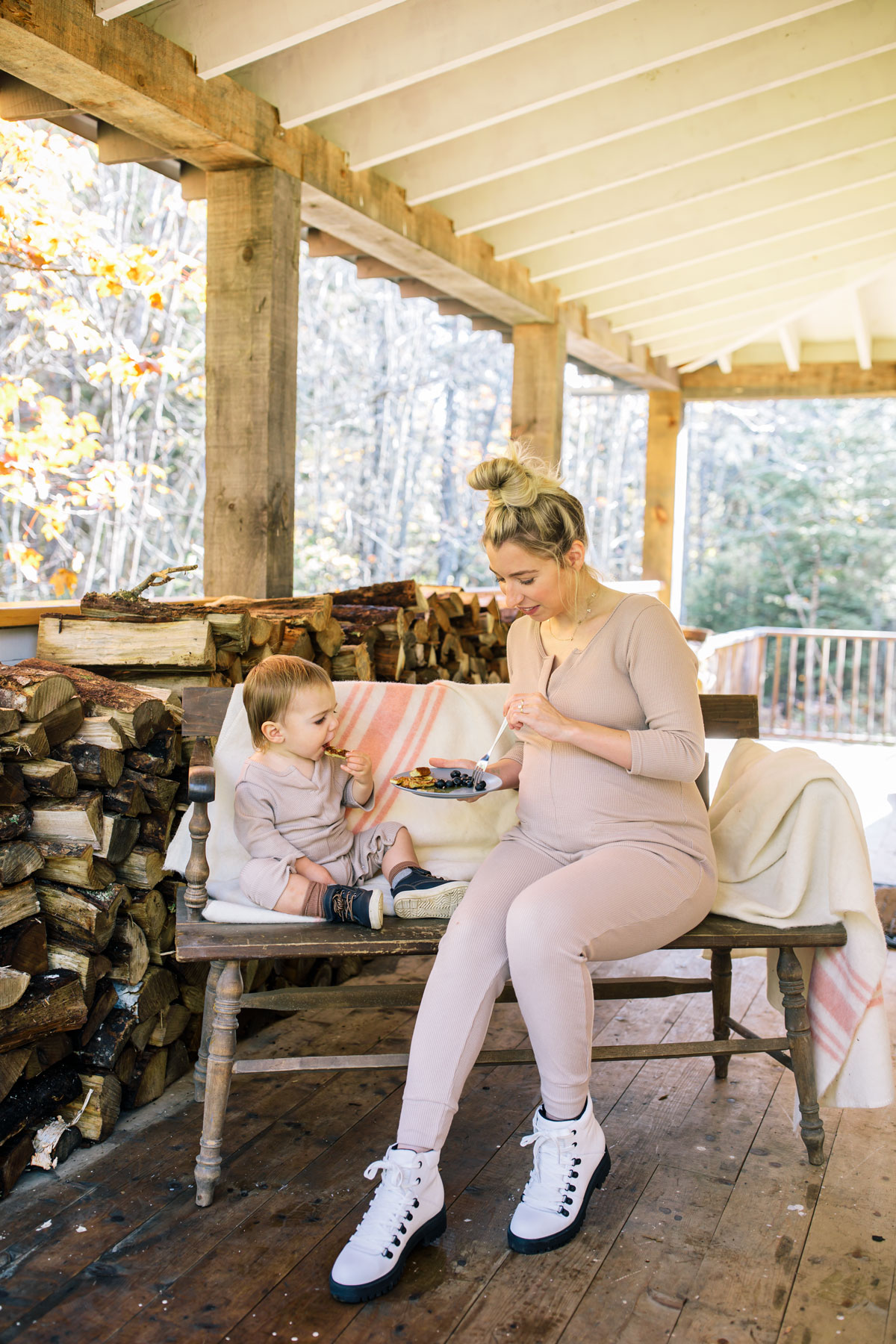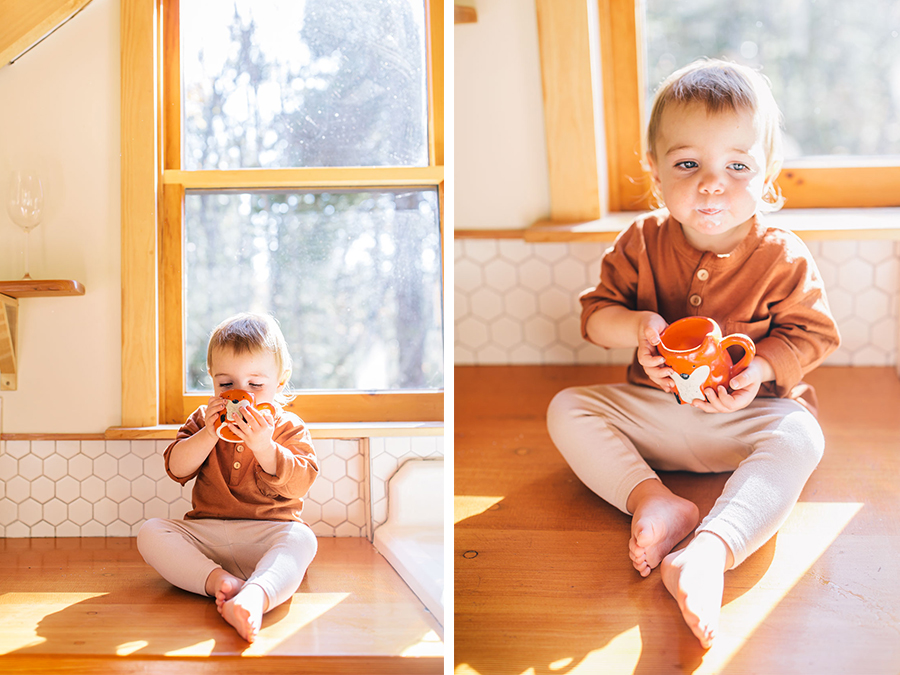 Outfit Details: Smash & Tess Waffle Romper (here) Waffle Set Mens (pants & top) // Kids Waffle Romper (here)