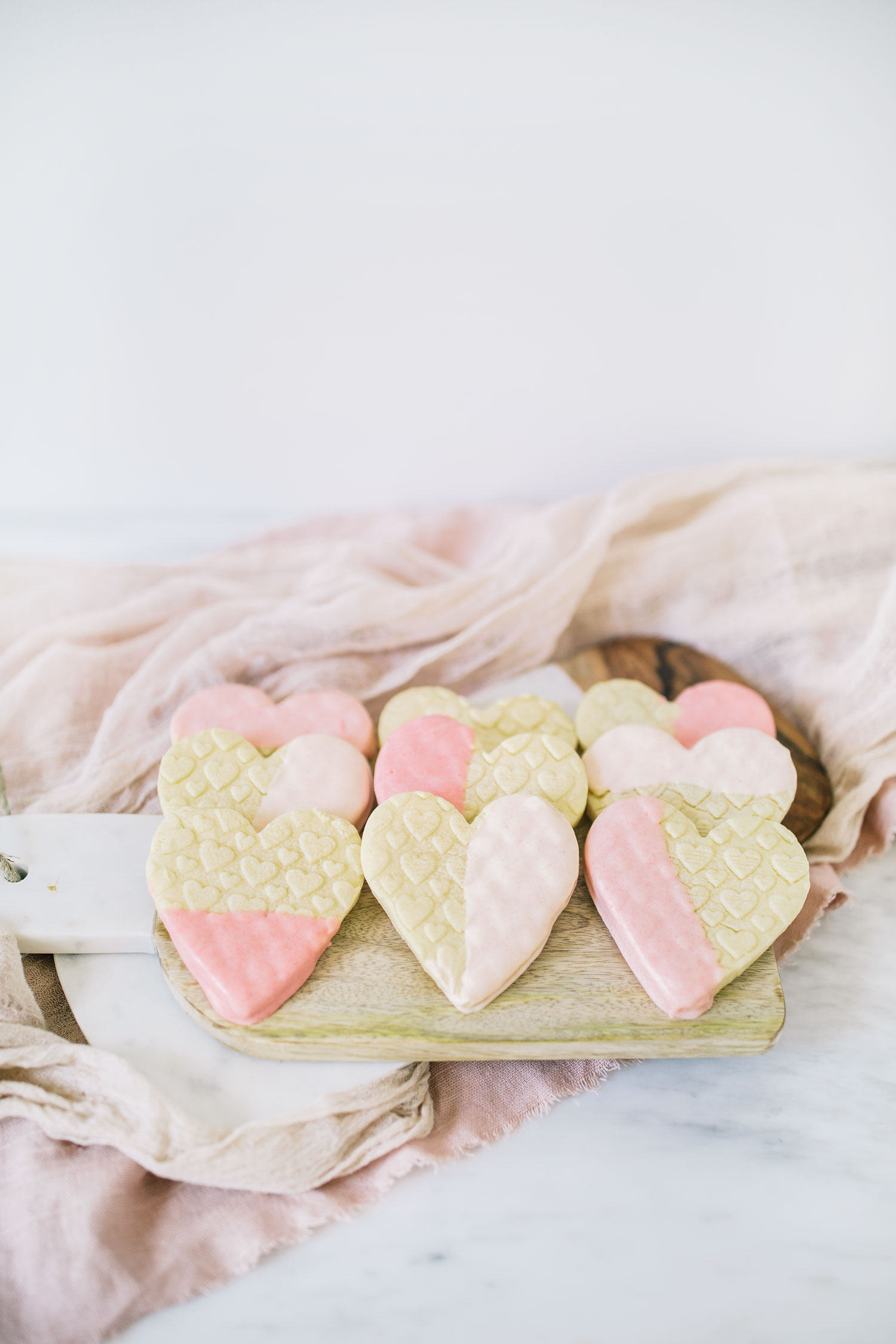 I think Valentine's Day might just be my favourite excuse for baking up sweet treats. Give me anything pink and heart-shaped and I'm one happy girl! I'd been wanting to try an embossed rolling-pin for some time, and so I ordered this heart rolling-pin back in January. I knew that I was going to try my hand at heart-shaped sugar cookies and I literally couldn't wait for it to arrive. The rolling-pin worked out better than I had anticipated (just make sure you use a no-spread cookie recipe) and so I just had to share these adorable Valentine's Day cookies. While simple in theory, they look so darn cute and would make for the sweetest treat at a Valentine's Day party or to gift to someone special. Plus, dipping the cookies in pink ombré chocolate was pretty much my ideal way to spend a Sunday afternoon.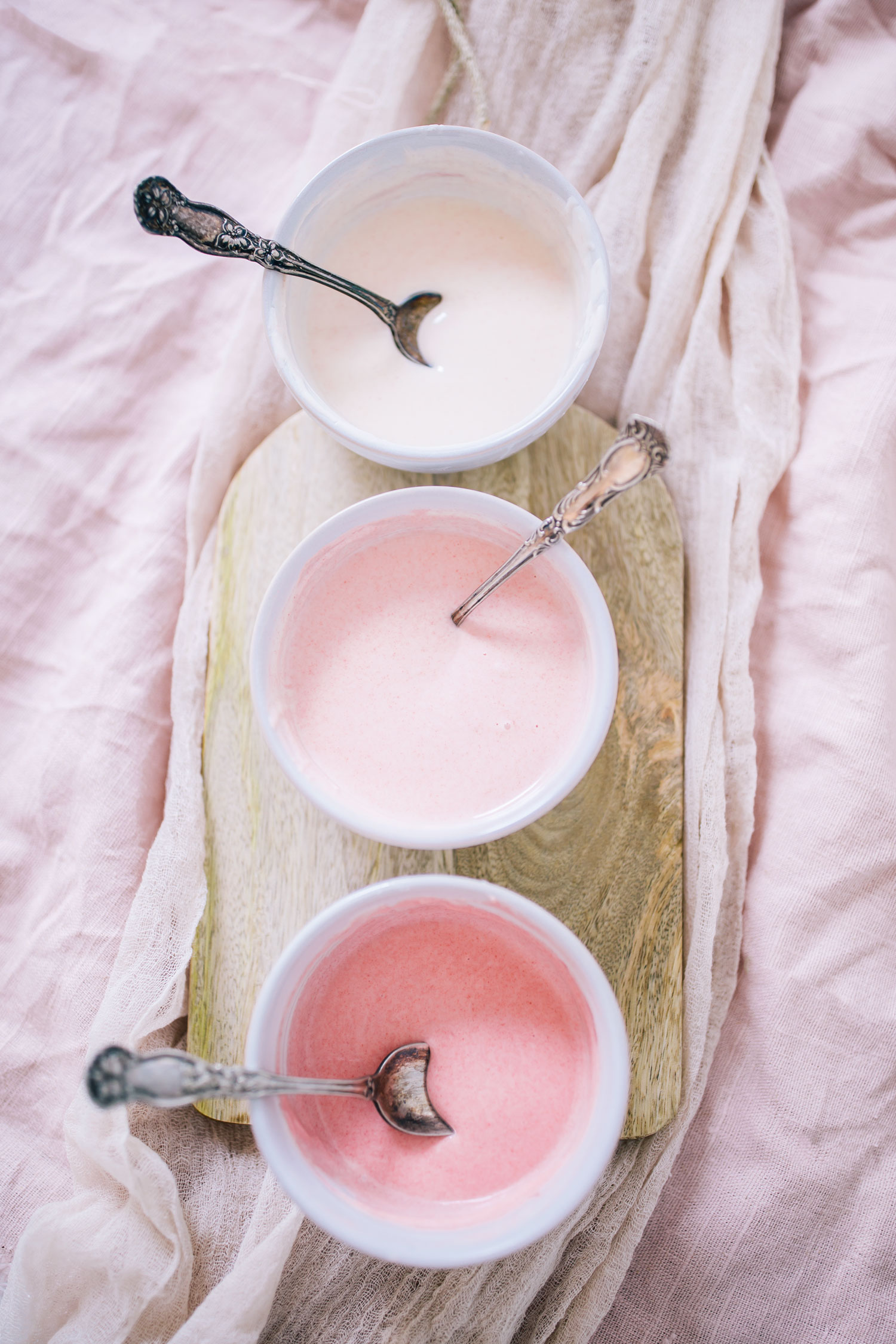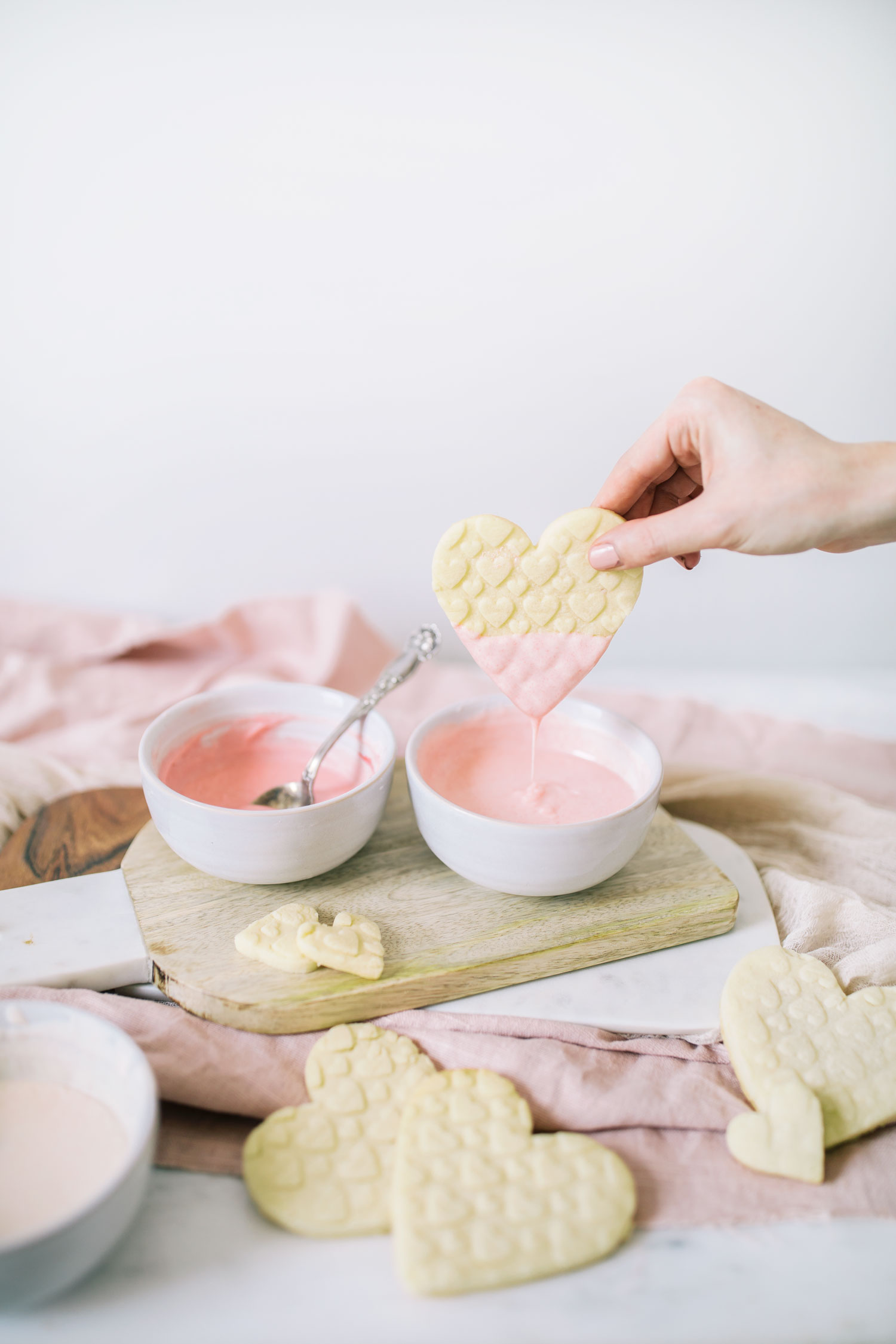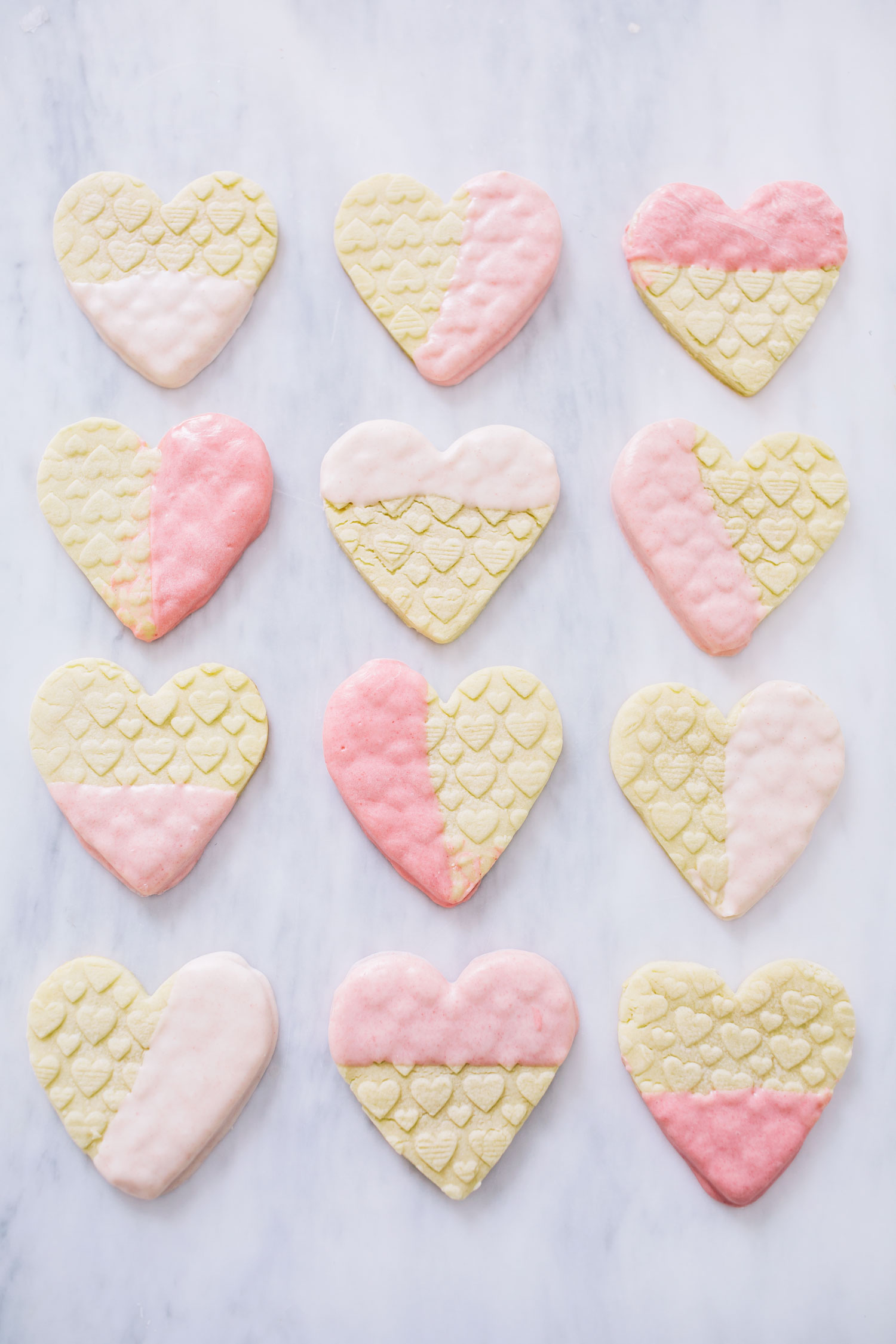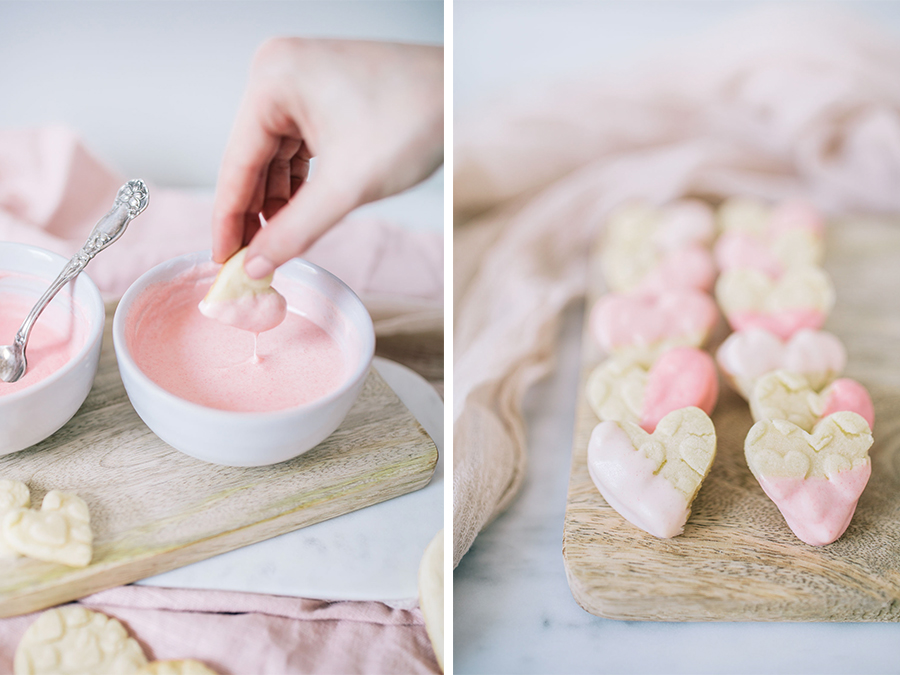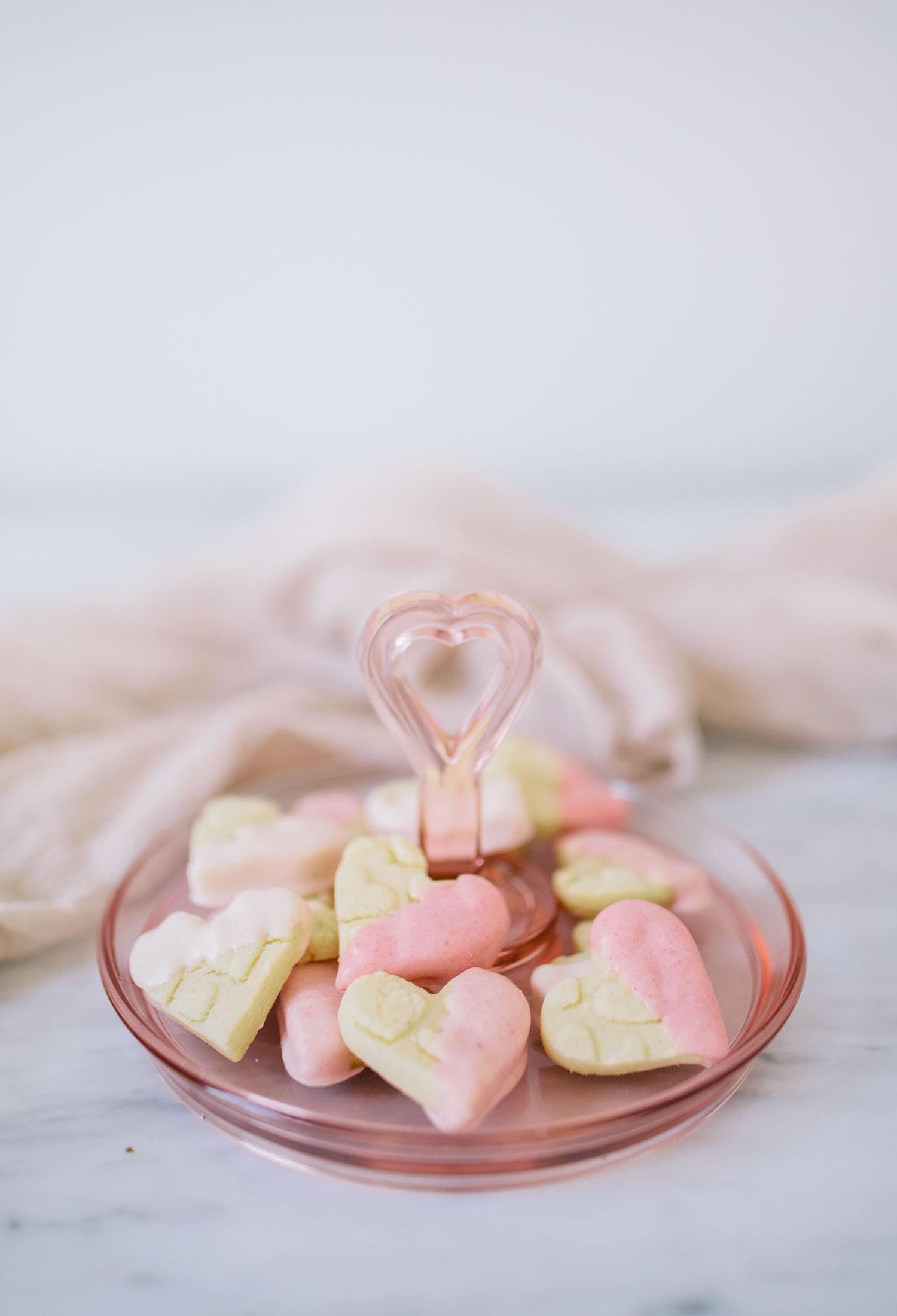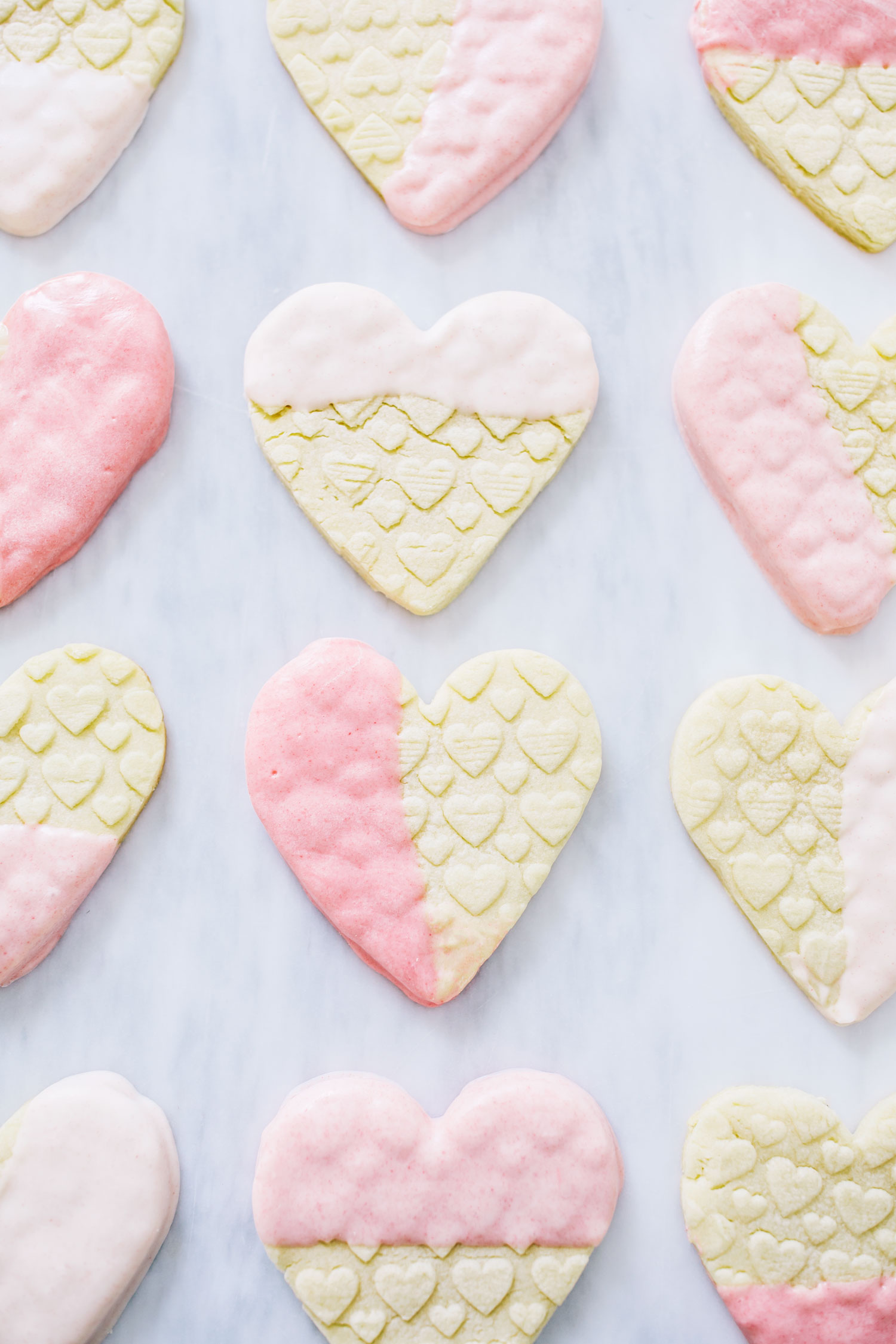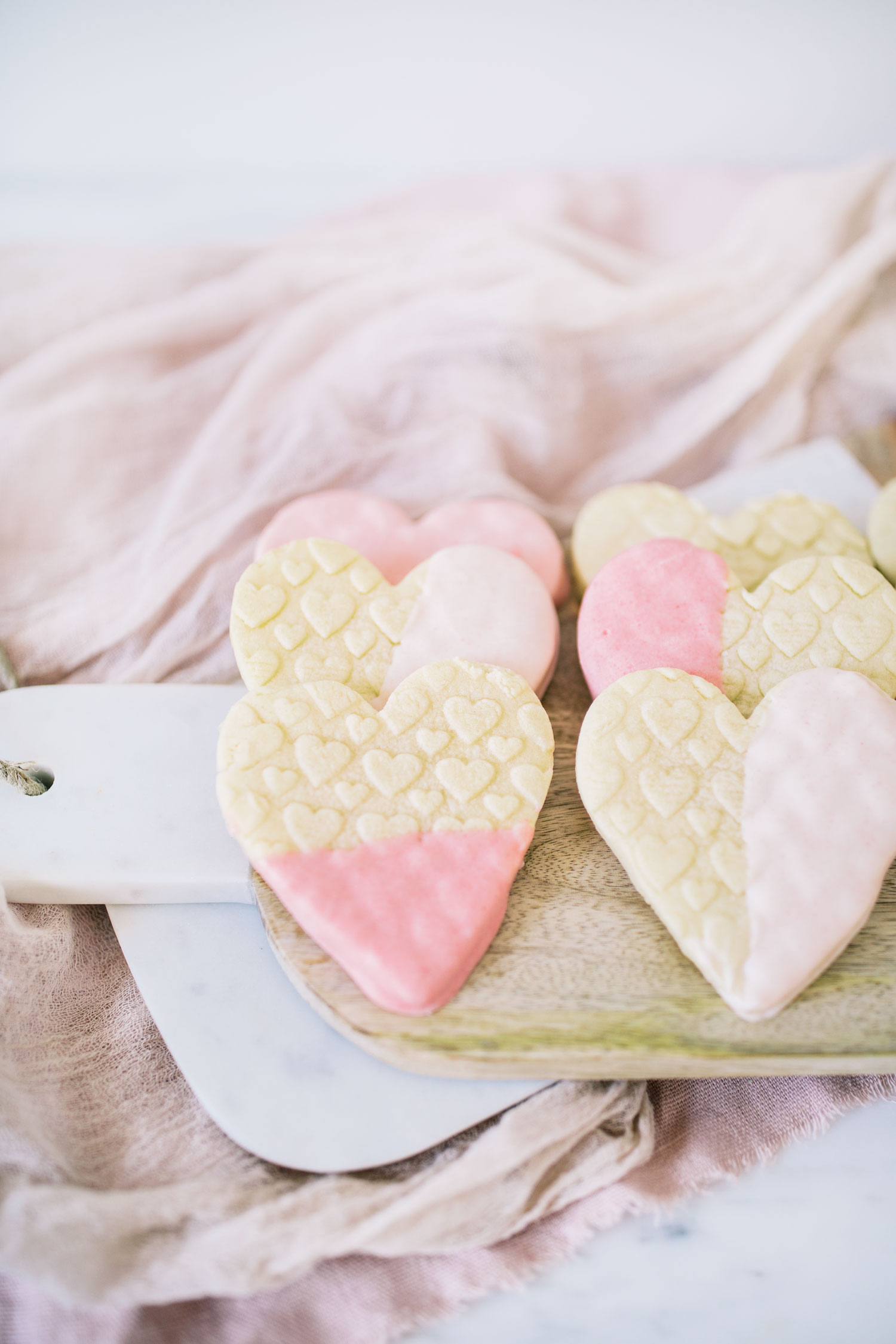 Ombre Chocolate Dipped Embossed Sugar Cookies
For the Cookies
1 cup unsalted butter, softened
1 cup granulated white sugar
1 large egg
2 tsp. real vanilla extract
2 tsp. baking powder
1/2 tsp. salt
3 cups all-purpose flour
For the Cookies:
Preheat the oven to 350 F.
In the bowl of a stand mixer use the paddle attachment to beat the butter and sugar together at medium-high speed for 1 minute.
On medium speed, beat in the egg, vanilla extract, baking powder and salt.
Measure the flour and add to the mixer 1 cup at a time, beating until combined after each addition.
Don't chill the dough, remove it from mixer and divide into two balls.
Roll out to 1/2″ thick on a clean piece of parchment paper using just enough flour on your rolling-pin to prevent sticking.
Using your embossed rolling-pin, gently but firmly roll down the dough. The dough will be about ¼" thick after doing so.
Line cookie sheets with clean parchment paper space out cookies on sheets with enough room to rise.
Bake at 350F for 6-8 minutes.
They should still be white and set, not browning.
Chocolate Dip:
3 cups white melting chocolate disks (from Bulk Barn)
Red food colouring
For the Chocolate Dip:
Bring a small saucepan, ¼ of the way full of water to a boil
Place 1 ½ cups of chocolate into a glass bowl and place it over the boiling water
With a rubber spatula, mix the chocolate until completely melted
Carefully remove bowl from saucepan (there will be steam!) and add remaining 1 ½ cups of chocolate to the melted chocolate and mix until completely melted
Divide chocolate into 3 separate bowls
Add 1 drop of food colouring to the first, 2 to the second, and 3-5 to the 4th for an ombre effect, making sure the food colouring is mixed well into the chocolate.
Dip your completely cooled cookies into the chocolate mixture. You can do any type of dipping here as you can see that I did. Have fun with it!
If your chocolate begins to seize up, simply add it into the microwave at 10 second increments.