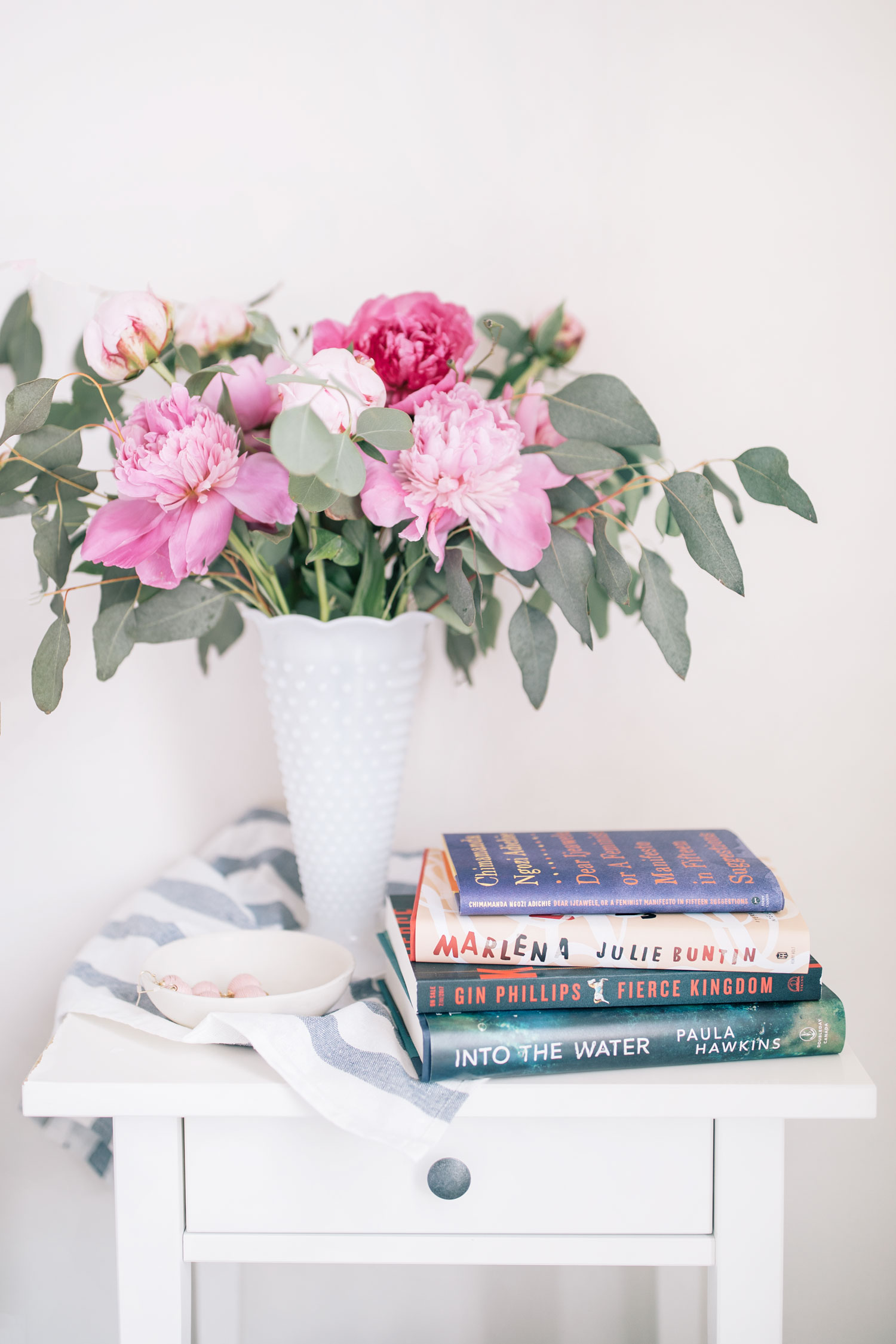 "Today I'm super excited to announce a new summer series here on the blog, The Blondielocks Book Club! I've never been much of a reader, in fact, I can confidently say that I've only read a handful of books in my lifetime and I'm often guilty of starting a book and not finishing it. My twin sisters, on the other hand, are the complete opposite of me. They are avid readers and have read countless books from countless genres throughout their lifetime (my sister Lorielle even has an Instagram account dedicated to all things bookish). I've been telling myself that I need to read more for years but with all of the things going on in my life and no accountability for finishing a novel, I just kept pushing reading away. Well, today is the day that I am finally carving out time for reading and holding myself accountable! With the participation of my 2 sisters and Indigo, who have graciously sponsored books for our book club and even chosen a book themselves, The Blondielocks has a book club! I am so excited to announce our 4 summer book picks that we will be reading from now until September. Today we are sharing our 4 book club picks and why we're excited to read them as told by the person who picked their book. Each month, starting at the end of June, we will be reviewing the book we read and if we recommend it. Whether you are a reader or not, I hope that you enjoy this new series and perhaps become inspired to either follow along by reading some (or all) of our book picks (#TheBlondielocksBookClub), start a book club of your own, or even pick up 1 book to read this summer. Let's get reading!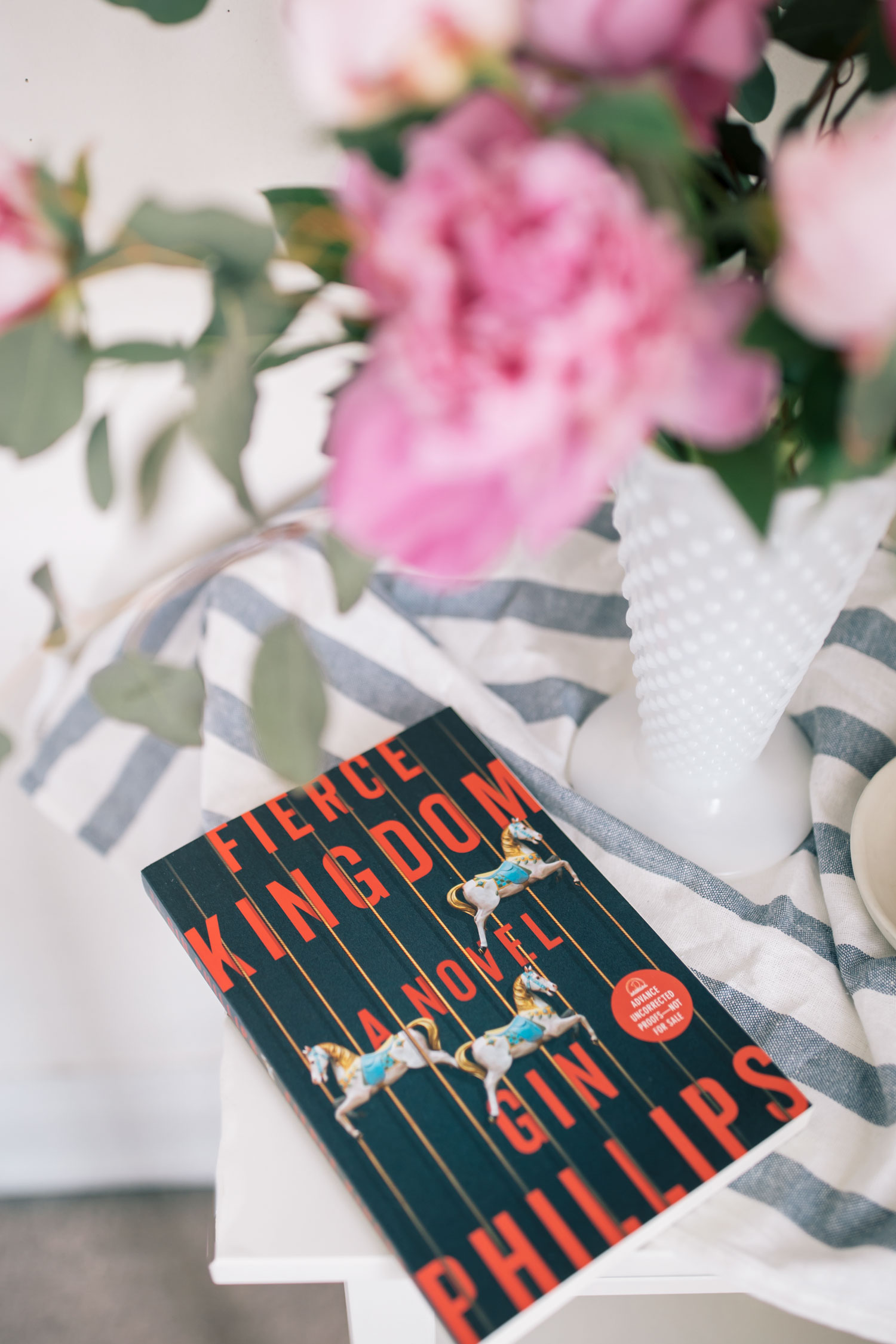 Book: Fierce Kingdom by Gin Phillips
Who Picked It: Indigo (follow on Instagram)
Why we're excited to read (from all of us): For our book club, we had originally intended to each choose 1 book that we wanted to read for the months of June, July, and August. But when Indigo came on board and suggested that we read Fierce Kingdom, we all agreed, after reading the synopsis, that we absolutely had to sneak this one in. Fierce Kingdom is the story of a mother and son whose regular trip to the zoo one afternoon becomes transformed when gunshots are fired and Joan has to find a way to protect her four-year-old son, Lincoln from harm. Fierce Kingdom is the first book that we are reading as Indigo let us know that they've predicted it to be the book of the summer, and we can see why! This thriller seems like the type of book that, once you start, you simply can't put down. From my (Kaylee's) perspective, it seems like the ideal, easy to read yet keeps-you-on-the-edge-of-your-seat type book that will make easing myself back into reading extremely enjoyable.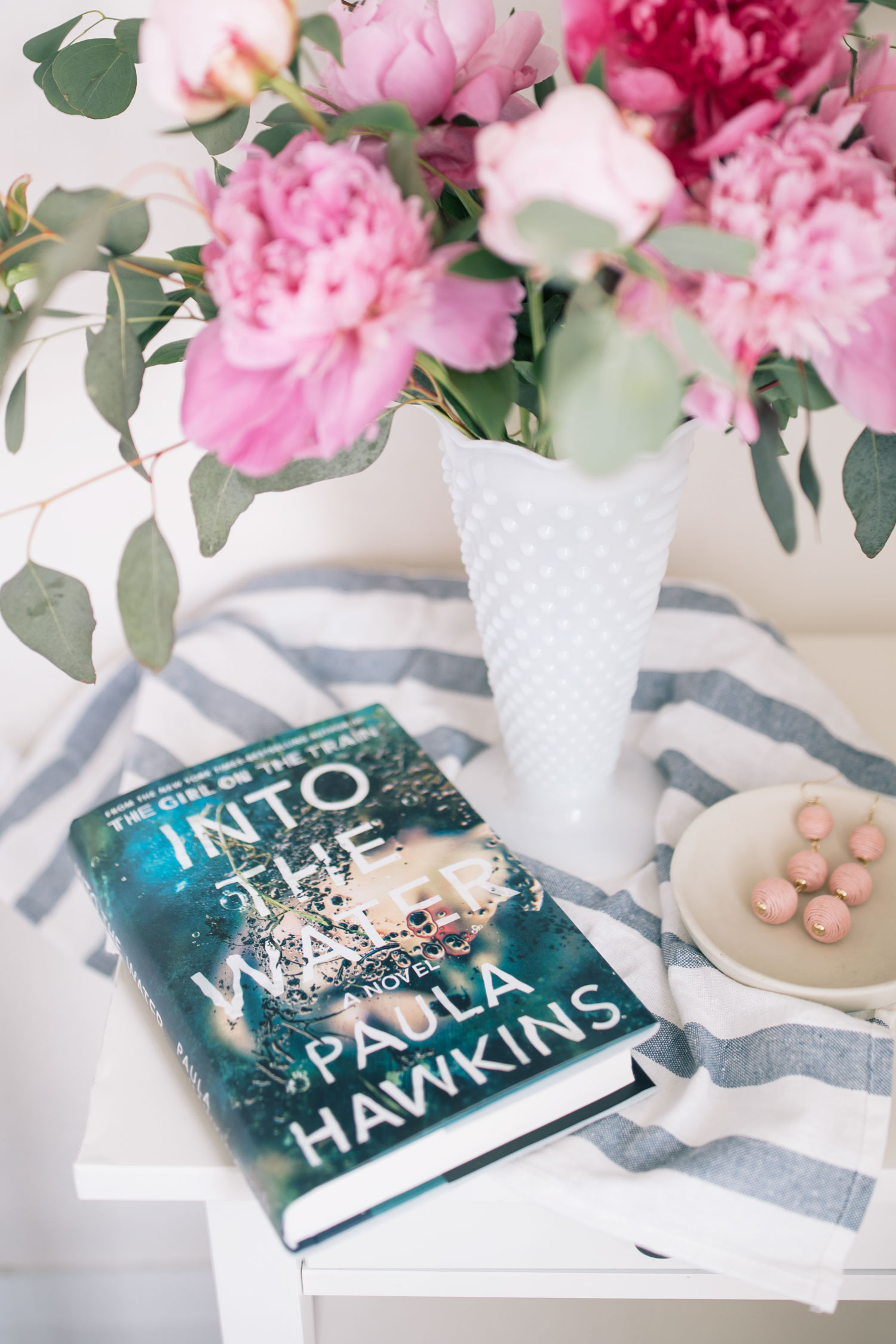 Book: Into The Water by Paula Hawkins
Who Picked It: Kaylee (follow on Instagram)
Why I'm excited to read (from Kaylee): In case you didn't know, I was actually in a book club about a year and a half ago. While I faltered when it came to the second and third book picks, I thoroughly enjoyed reading our first pick, Girl On The Train by Paula Hawkins. Because I don't read often, Girl On The Train was the perfect book to suck me in and make me absolutely need to finish, so I am confident that Paula Hawkins second novel, Into The Water, will have the same page-turning effect on me.
Murder, mystery, and memory sound like the best 3 words to describe what I know of Into The Water thus far. "A single mother turns up dead at the bottom of the river that runs through town. Earlier in the summer, a vulnerable teenage girl met the same fate. They are not the first women lost to these dark waters, but their deaths disturb the river and its history, dredging up secrets long submerged. Left behind is a lonely fifteen-year-old girl. Parentless and friendless, she now finds herself in the care of her mother's sister, a fearful stranger who has been dragged back to the place she deliberately ran from—a place to which she vowed she'd never return." (via Indigo).
I love psychological thrillers and just as Fierce Kingdom seems to be the type of book that will pull me in and keep me guessing, I suspect Into The Water to do the same. With a quote like "Beware a calm surface—you never know what lies beneath." being used to describe Into The Water, how could I not be intrigued!?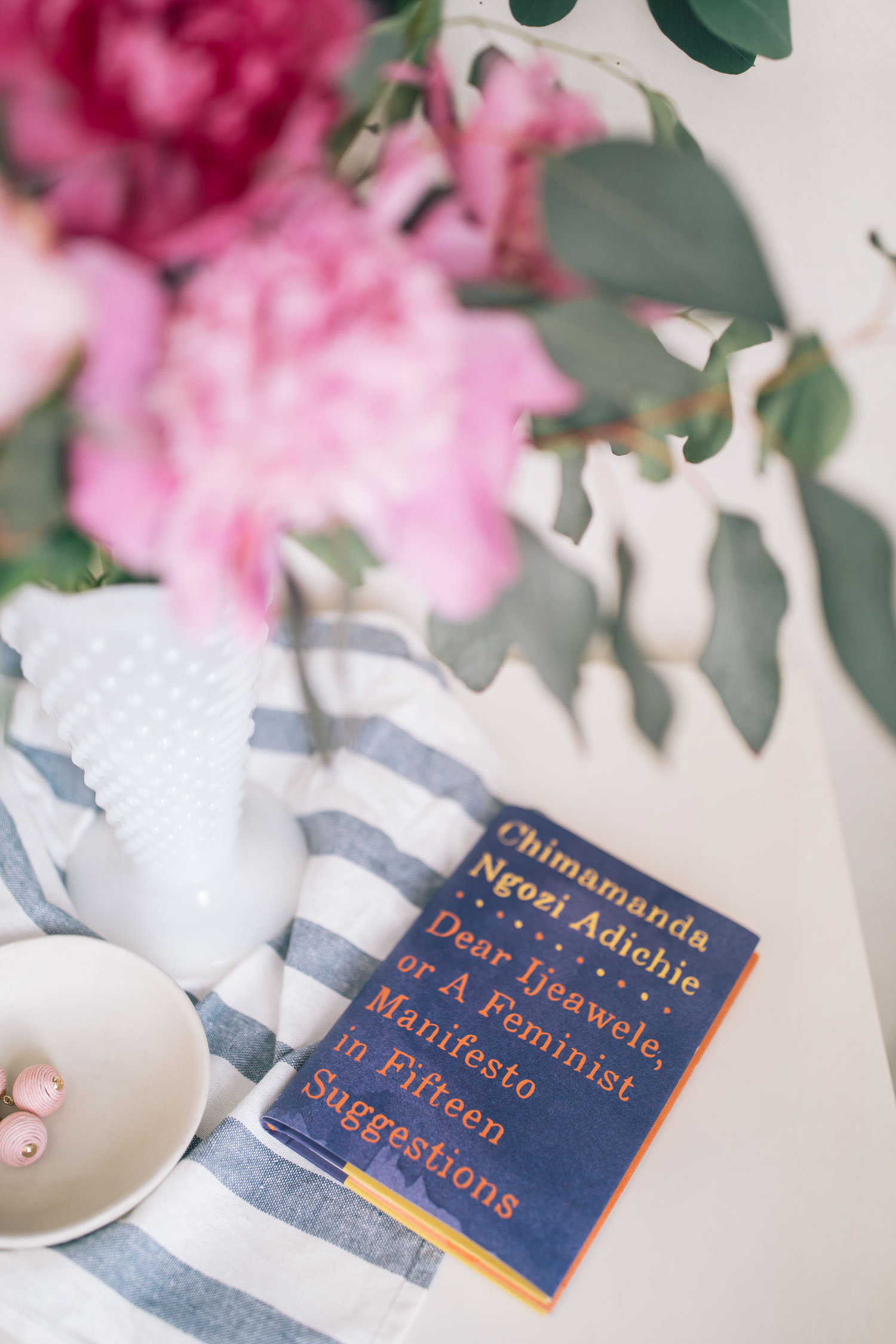 Book: Dear Ijeawele or A Feminist Manifesto in Fifteen Suggestions by Chimamanda Ngozi Adichie
Who Picked It: Lorielle (follow on Instagram)
Why I'm excited to read (from Lorielle): I first heard of Chimamanda Ngozi Adichie from her TED Talk "We Should All Be Feminists". I watched, or should I say devoured, her speech and then promptly ordered the transcribed version of it so that I could keep it forever. I have also read Adichie's short story collection That Thing Around Your Neck and have watched her TED Talk "The Danger of a Single Story" multiple times, both of which I highly recommend. It is safe to say that I have absolutely fallen in love with Adichie's writing style and her eloquent speeches. When I heard she was coming out with a new feminist book called Dear Ijeawele, or A Feminist Manifesto in Fifteen Suggestions I knew I had to get my hands on it!
Dear Ijeawele, or A Feminist Manifesto in Fifteen Suggestions is Adichie's attempt at answering the question "How do I raise my daughter to be a feminist?". This question was posed to Adichie by one of her dear childhood friends who had recently become a mother. I think the idea of teaching feminism from birth is a no-brainer. However, this is clearly easier said than done given that feminism is still a highly controversial subject loaded with negative connotations. As such, I think a book like Dear Ijeawele is a highly needed guide not only for new parents but for anyone interested in feminism (which should be EVERYBODY). Adichie has an uncanny ability to make feminism accessible—and thus more understandable—to a broad and diverse audience. She strives to push feminism, and by extension equality, into the mainstream by explaining feminist ideologies in their most basic form. Coming in at only 63 pages, I think this little book will be an eye-opening, articulate, and important read. I can't wait to jump into it!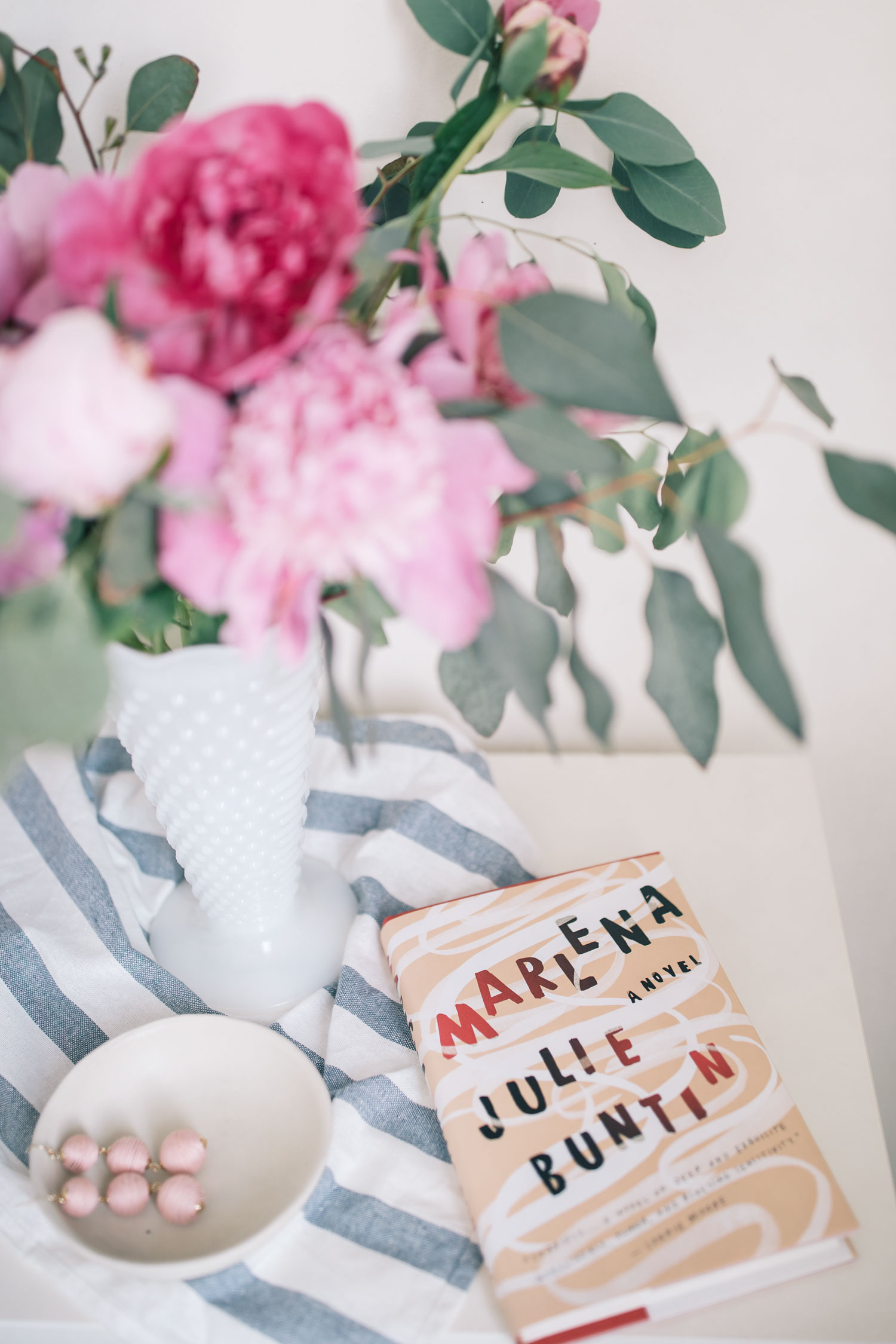 Book: Marlena by Julie Buntin
Who Picked It: Raelene (follow on Instagram)
Why I'm excited to read (from Raelene): Marlena by Julie Buntin is the story of fifteen-year-old Cat and her friend Marlena, that centers around the rebellious year they share…before Marlena's untimely demise. I picked Marlena as my choice for The Blondielocks Book Club after seeing many posts about it on the book Instagram account @belletrist. Admittedly, I am a sucker for a pretty book cover (yeah yeah I know that's bad) and Marlena was no exception. Other than the book cover being super cute, the story itself intrigues me. I recently read The Goldfinch by Donna Tartt and loved the way the story of the protagonist's youth was narrated by his adult self. Marlena seems similar as she is recalling certain events of her youth decades after they've happened. As a 22- year old, I am at that awkward book stage where YA novels seem juvenile and predictable while adult fiction often seems daunting or un-relatable. I think Marlena will be a good transition book into adult fiction as I expect that it will read more like a YA novel but with a more mature narrative.
Overall I am mostly excited to read Marlena because it seems like the kind of book that will keep me on edge. Also, it seems like the type of book to have interesting and complex characters…which always make for a good read!