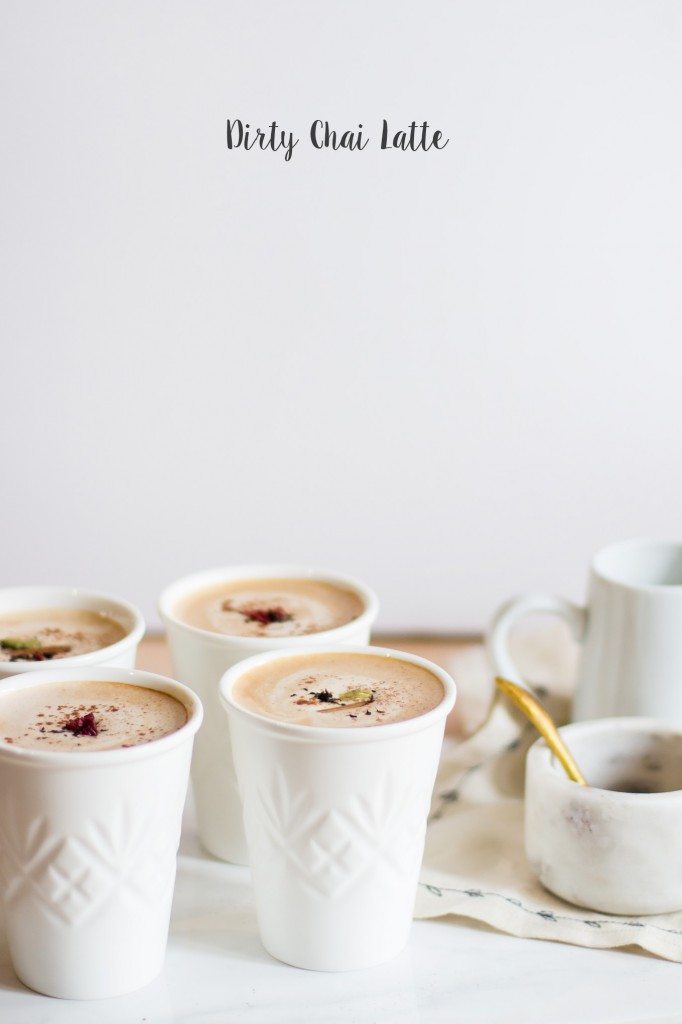 Dirty Chai Latte…like a dirty martini without the olive juice and even the alcohol for that matter! I first heard about the Dirty Chai Latte this summer while I was home in Halifax. My sister Lorielle introduced me to the chai/espresso drink she enjoyed while they were on a vacation in Yarmouth Nova Scotia of all places (they called it a Dirty Hippie, haha!). I was so intrigued by the mixture since chai lattes are already one of my favourite drinks and I had a sneaking suspicion that it could only become better with the addition of a shot of espresso. My sister has since made quite a few Dirty Chai Lattes at home and recently showed me how to make them too! The dirty chai latte has now come to replace my usual chai latte order as my coffee drink of choice.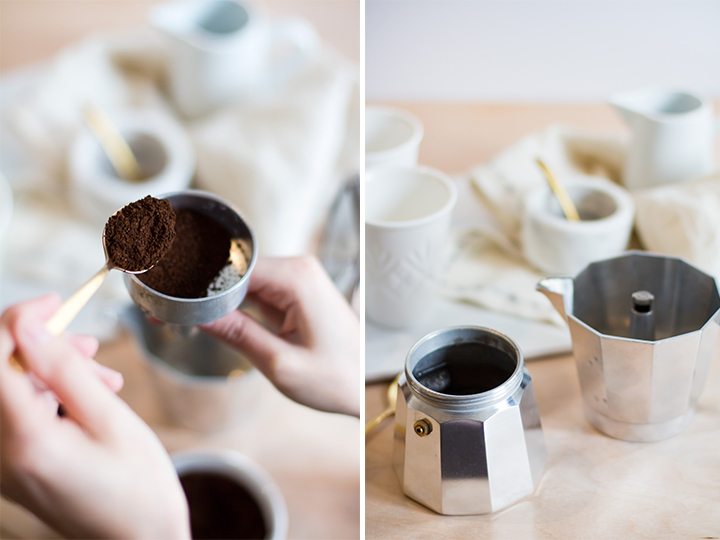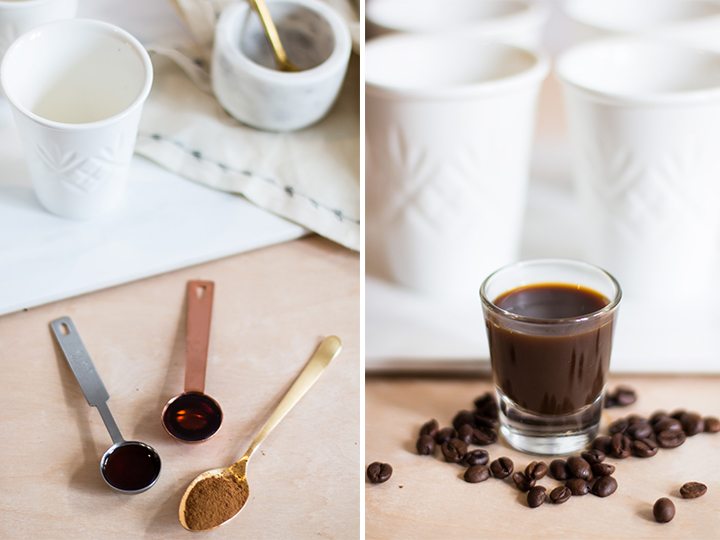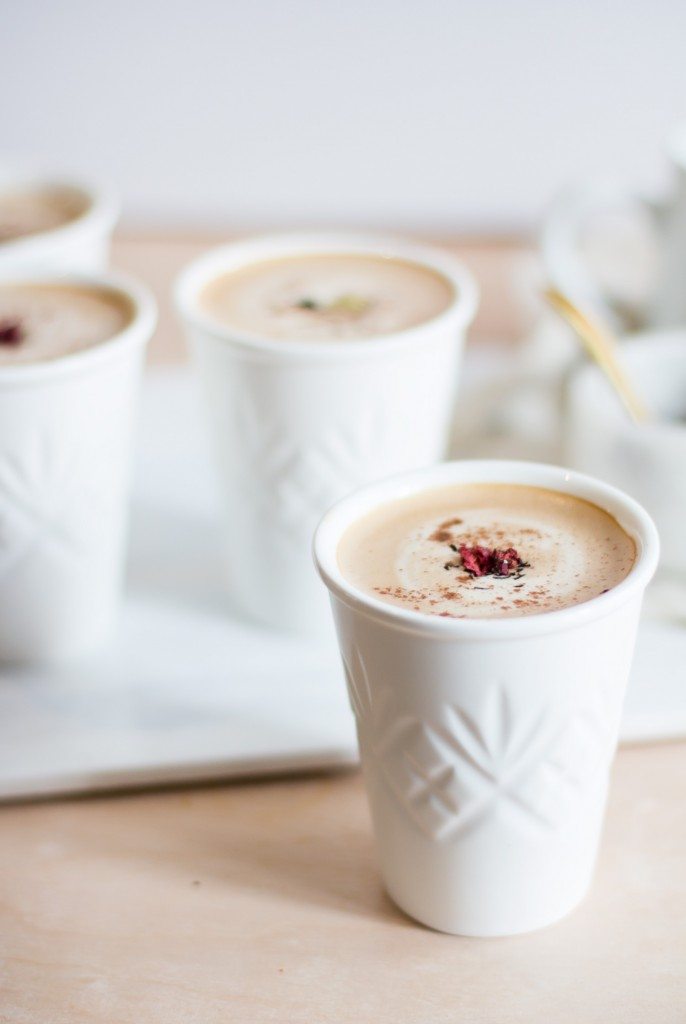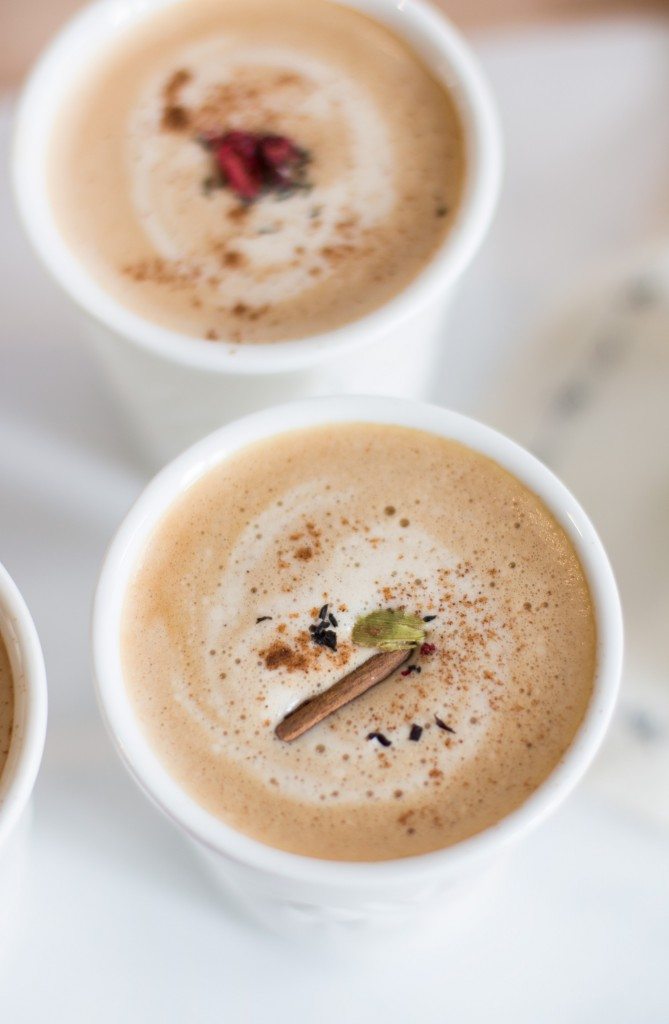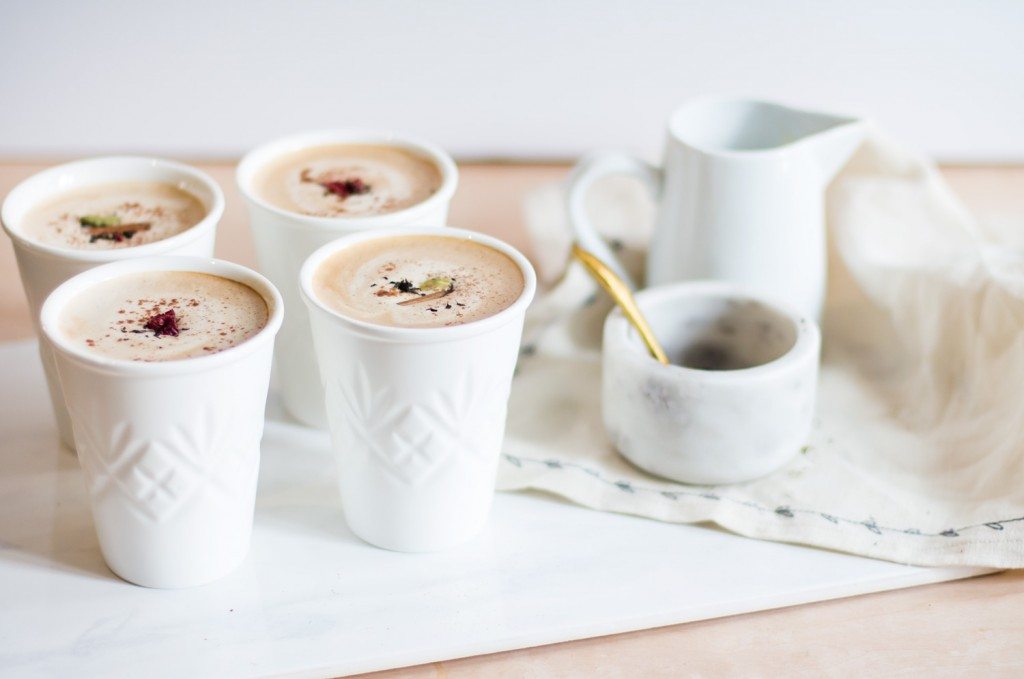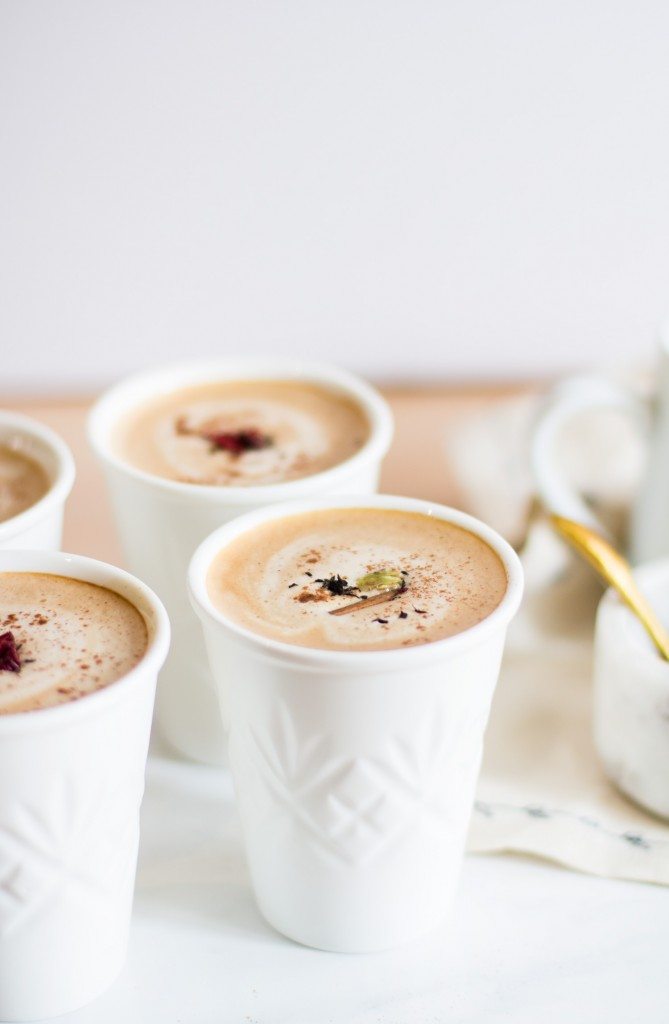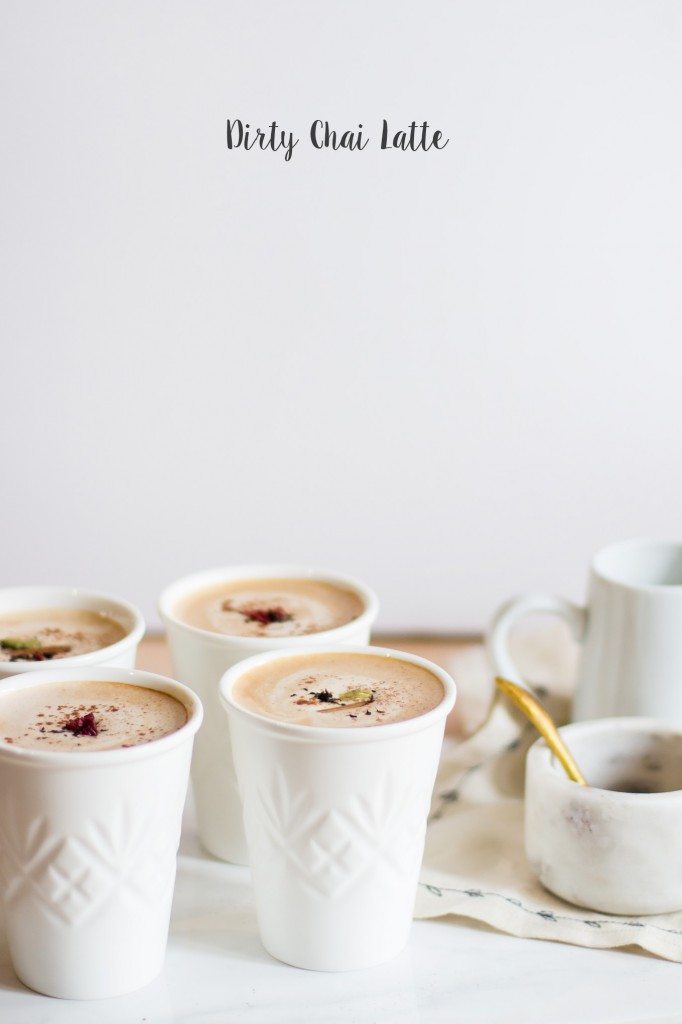 Dirty Chai Lattes
2015-11-09 22:27:49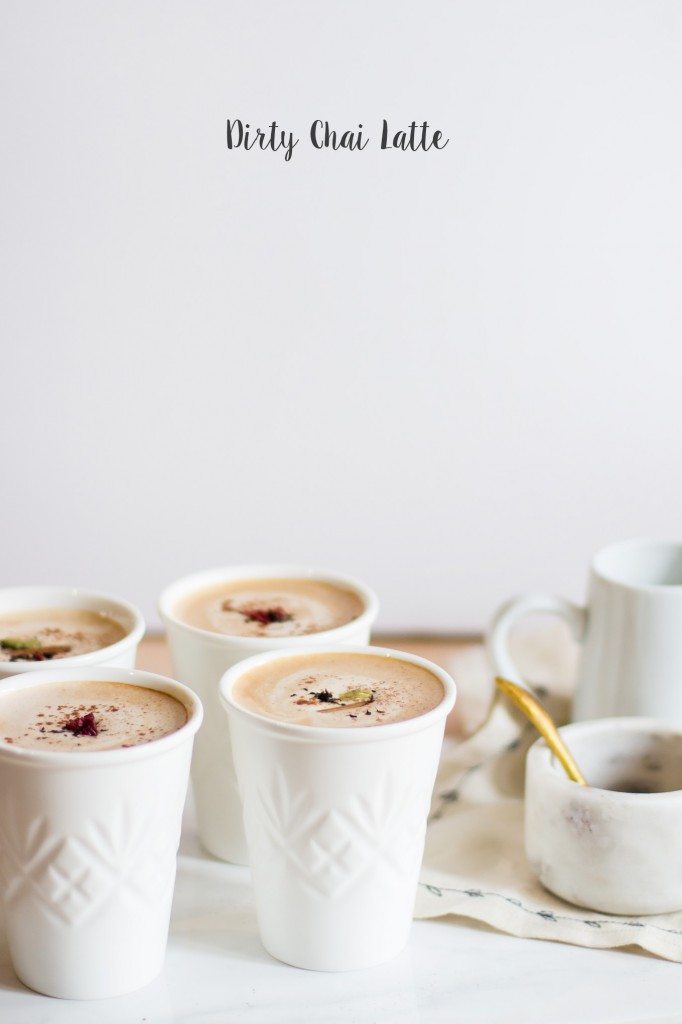 Serves 4
A chai latte made dirty with a shot of espresso.
Ingredients
2 tbsp chai tea (I used Pluck Muskoka Chai)
1% or 2% milk (enough milk to fill each cup about 70% of the way)
4-8 shots of espresso (I made mine in a stove top espresso maker with espresso beans)
1tsp vanilla
1tsp maple syrup
1 pinch cinnamon
Instructions
In a small saucepan bring enough milk to fill 70% of your mug to a low simmer (I made 4 lattes so I filled 4 cups 70% of the way with milk and then poured it in the pot)
Add vanilla, maple syrup and cinnamon, whisk the milk constantly.
When milk is simmering add chai tea in a steeper/tea bag and place it in the milk.
Meanwhile make your espresso. I used a french press which made about 7 shots of espresso.
Add 1-2 shots of espresso to the bottom of your mug
When your Milk is heated through (be careful not to burn the bottom) remove it from the heat. Froth your milk using a coffee frother or a handheld emersion blender.
Once your milk is frothed, pour it into a milk/cream cup (pictured above).
With the mug tipped on an angle, slowly pour it overtop of the espresso. This will give you that foamy latte look and texture.
Top with cinnamon and/or a small cinnamon stick.
The Blondielocks | Life + Style http://www.theblondielocks.com/