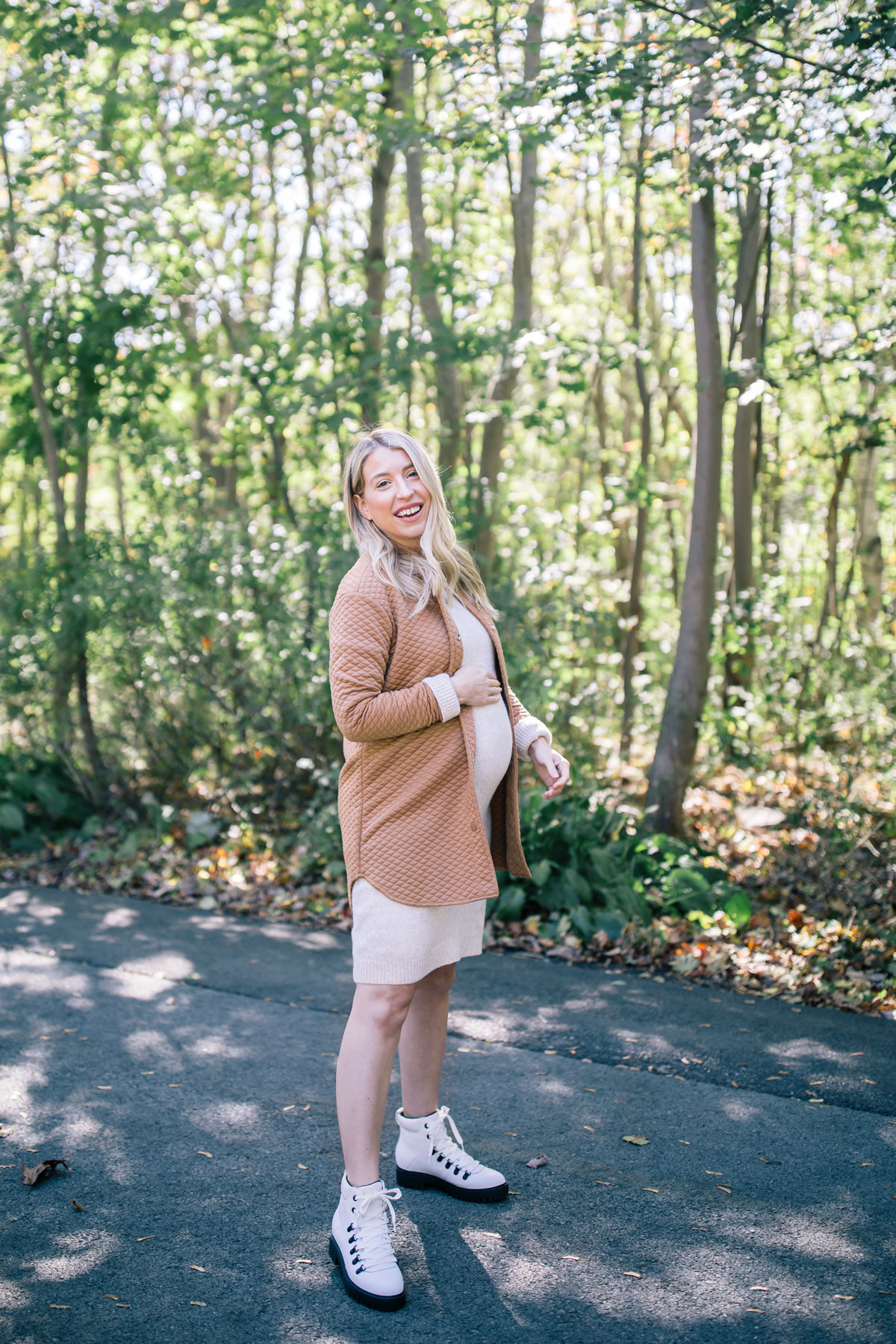 I'm officially in the third trimester of my second pregnancy and I can hardly believe it! I am 29 weeks pregnant today (though up until last night I thought I was 30, haha!). It's honestly so hard to keep track of the second time around. Literally every time someone asks me how far along I am I ALWAYS get it wrong by a week ahead or behind.
Anyway, I wanted to do a little second-trimester recap, but I've decided to keep it short and sweet since I don't feel like there's that much to update this time around. When I was pregnant with Edwin, I had SO many pregnancy symptoms and never felt like they eased off. With this pregnancy, however, I feel like I did have the second-trimester honeymoon phase and it was glorious.
The only major pregnancy symptom that has continued and that I've mentioned many times is SPD which is physically so hard. Though I could honestly say that if I didn't have this, I would LOVE being pregnant the second time around. My nausea and exhaustion from the first trimester totally went away in the second (though I am getting pretty tired again heading into the third), I've had mild heartburn/indigestion compared to what I had with Edwin, and most importantly, my mental health is still feeling A-OK! I have had a few emotional days and if Jamie and I get into even the smallest of disagreements I bawl my eyes out (thanks hormones) but other than that, I'm doing great and am so grateful for that.
And I think that's it! Sleep is starting to get more and more uncomfortable but I just keep telling myself that there are only (maybe) 10 more weeks to go and I can do it! I'm SOOOO excited to meet this little guy and grow this little family of ours.
PS: This is another dress from my friends at Rose Maternite. I love wearing sweater dresses during the fall and find they look so cute with a bump. I love the light grey color of this one and the high neck. I layered it with this quilt bomber jacket/sweater from Joe Fresh which is not maternity. I still went with an XS because I know I'll want to wear this over and over again after the baby is born. It's a little snug right now but definitely still works! The boots are from Cougar and I love the hiking style, especially because they're white. These are super comfortable and look great with dresses, jeans, and even leggings.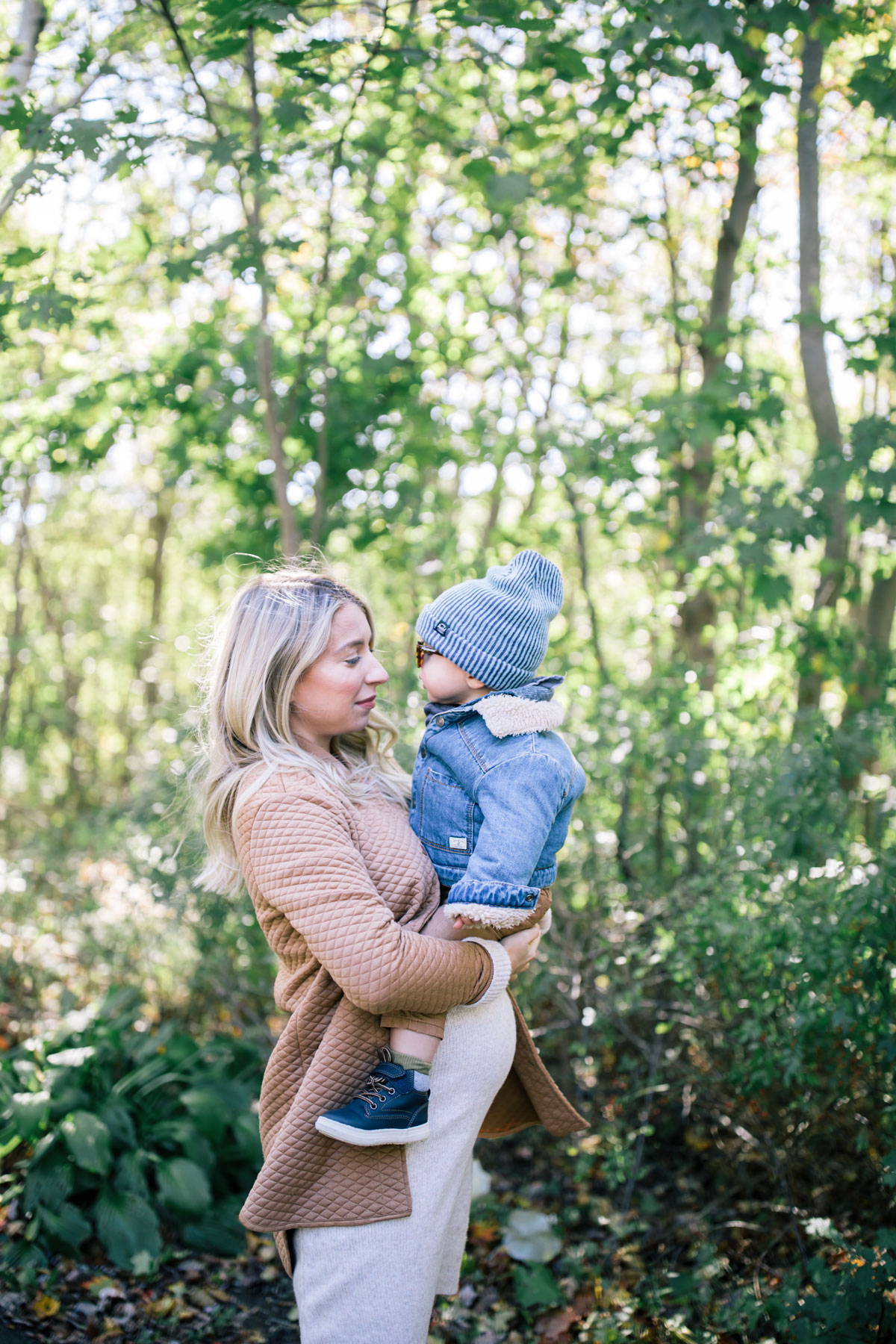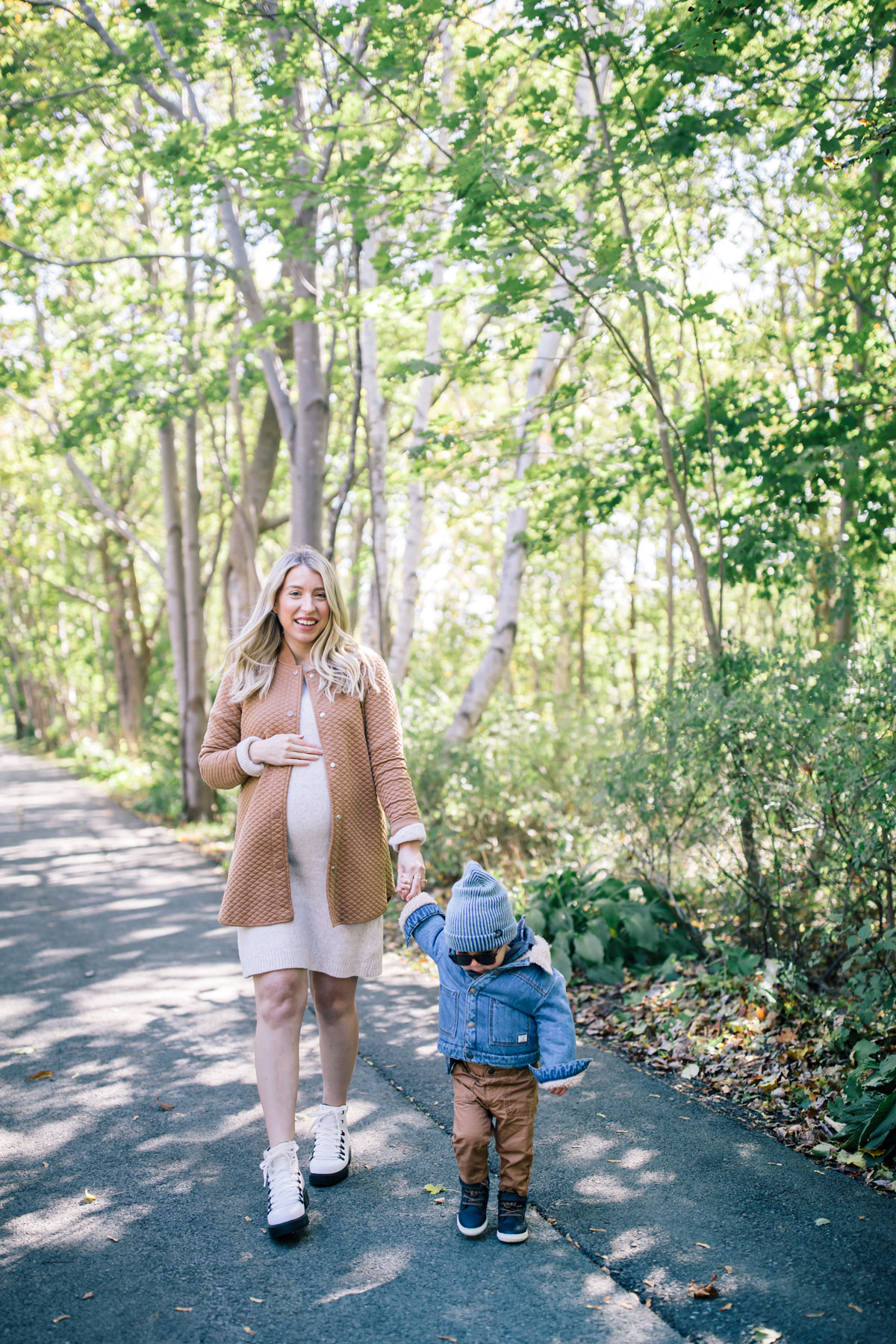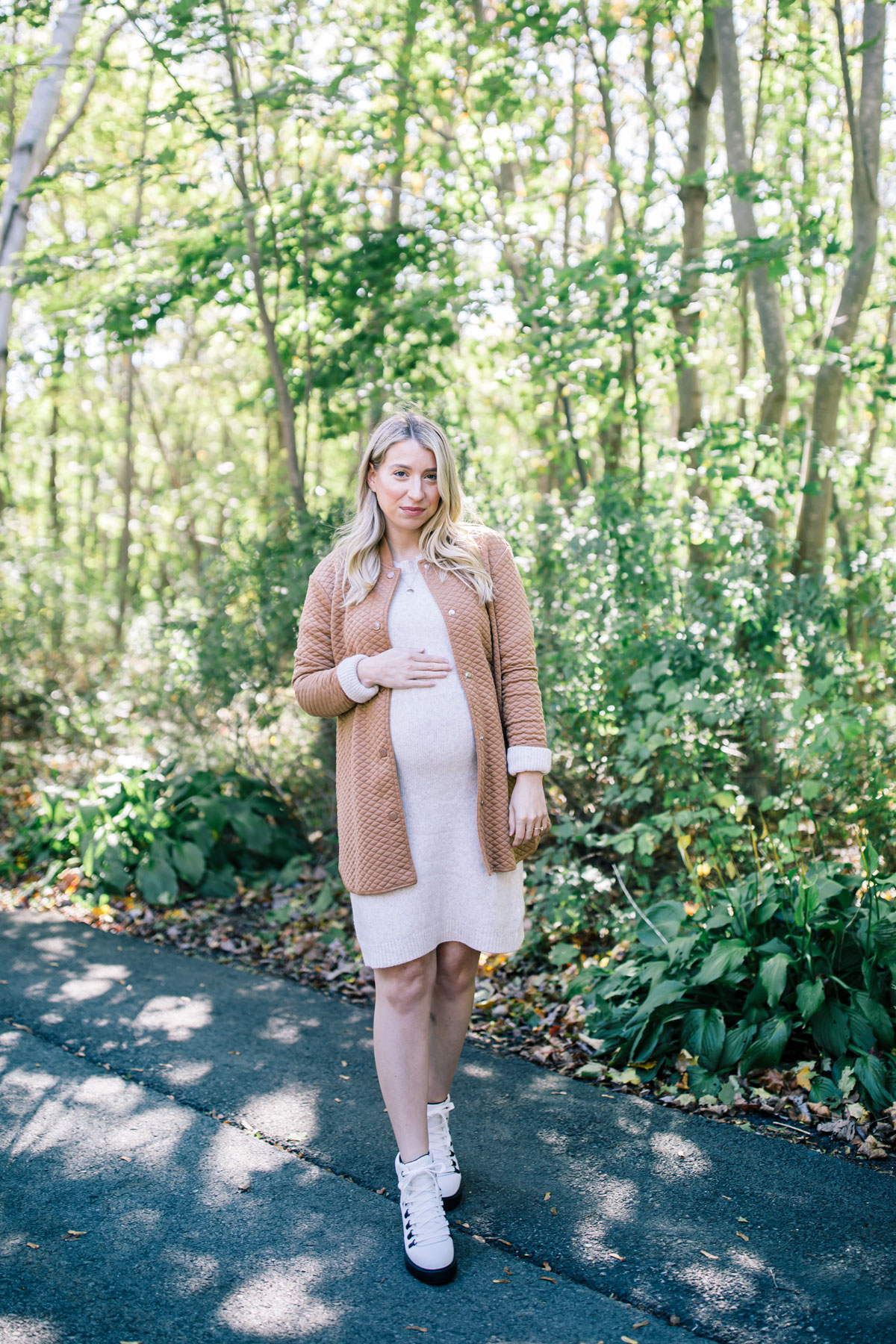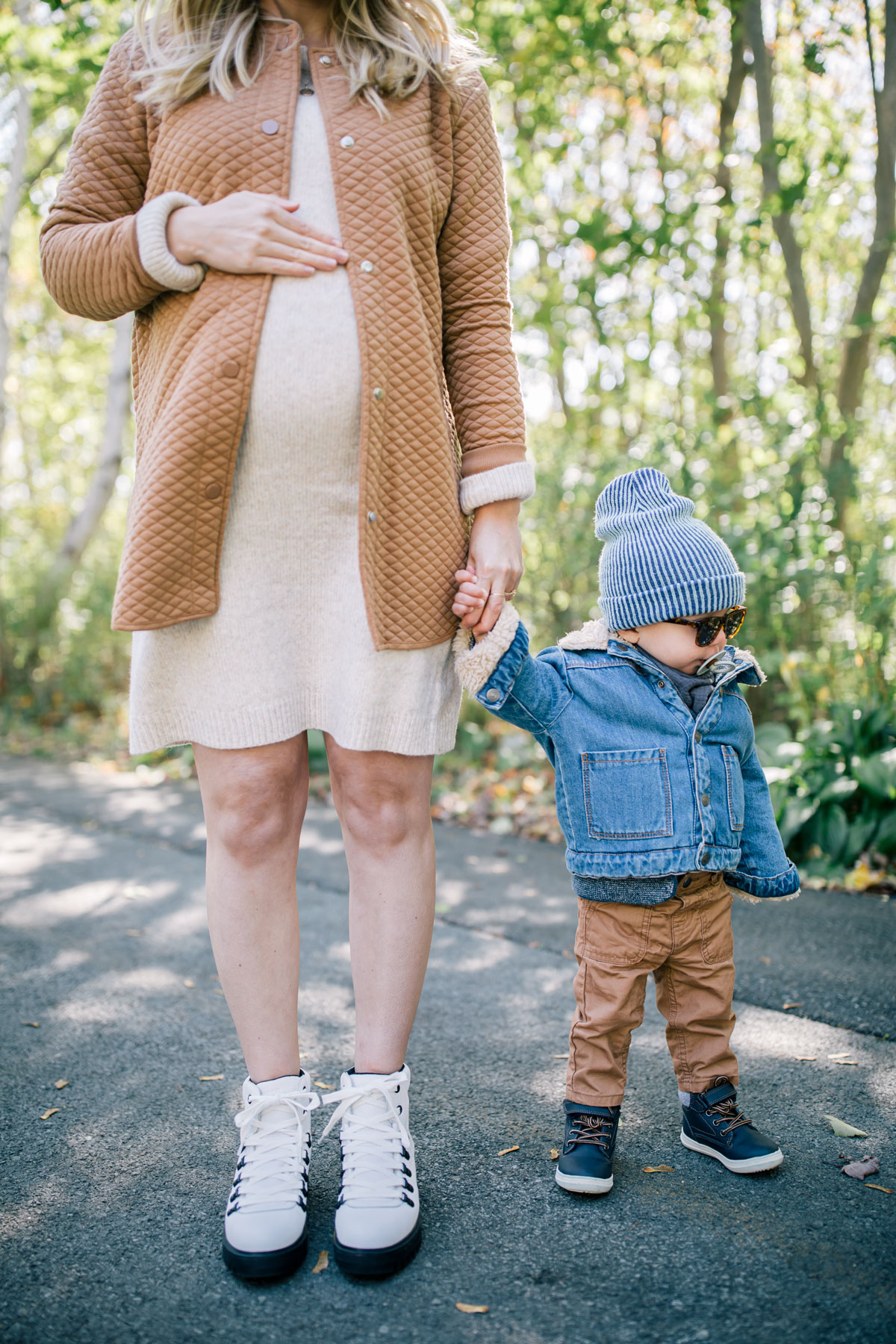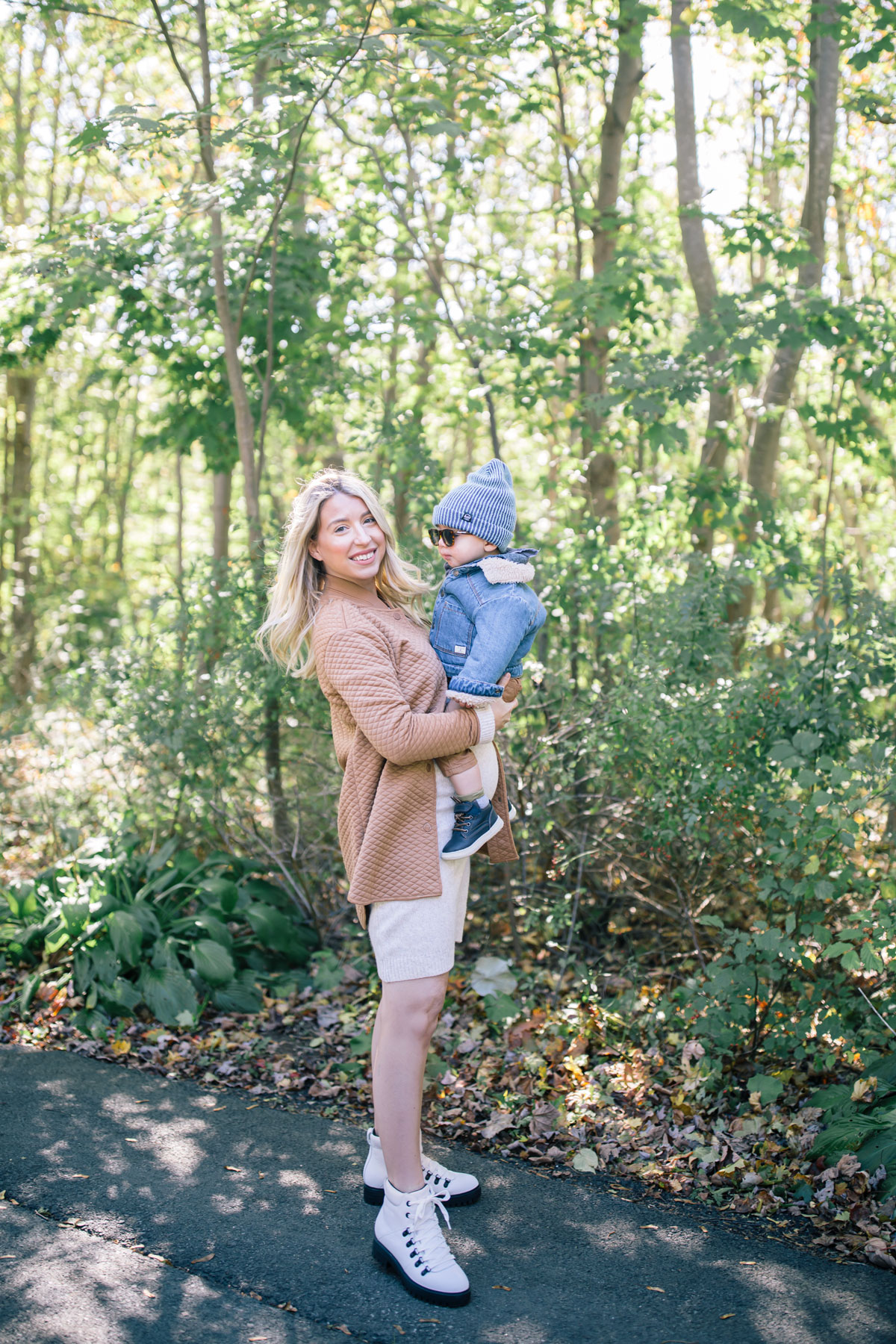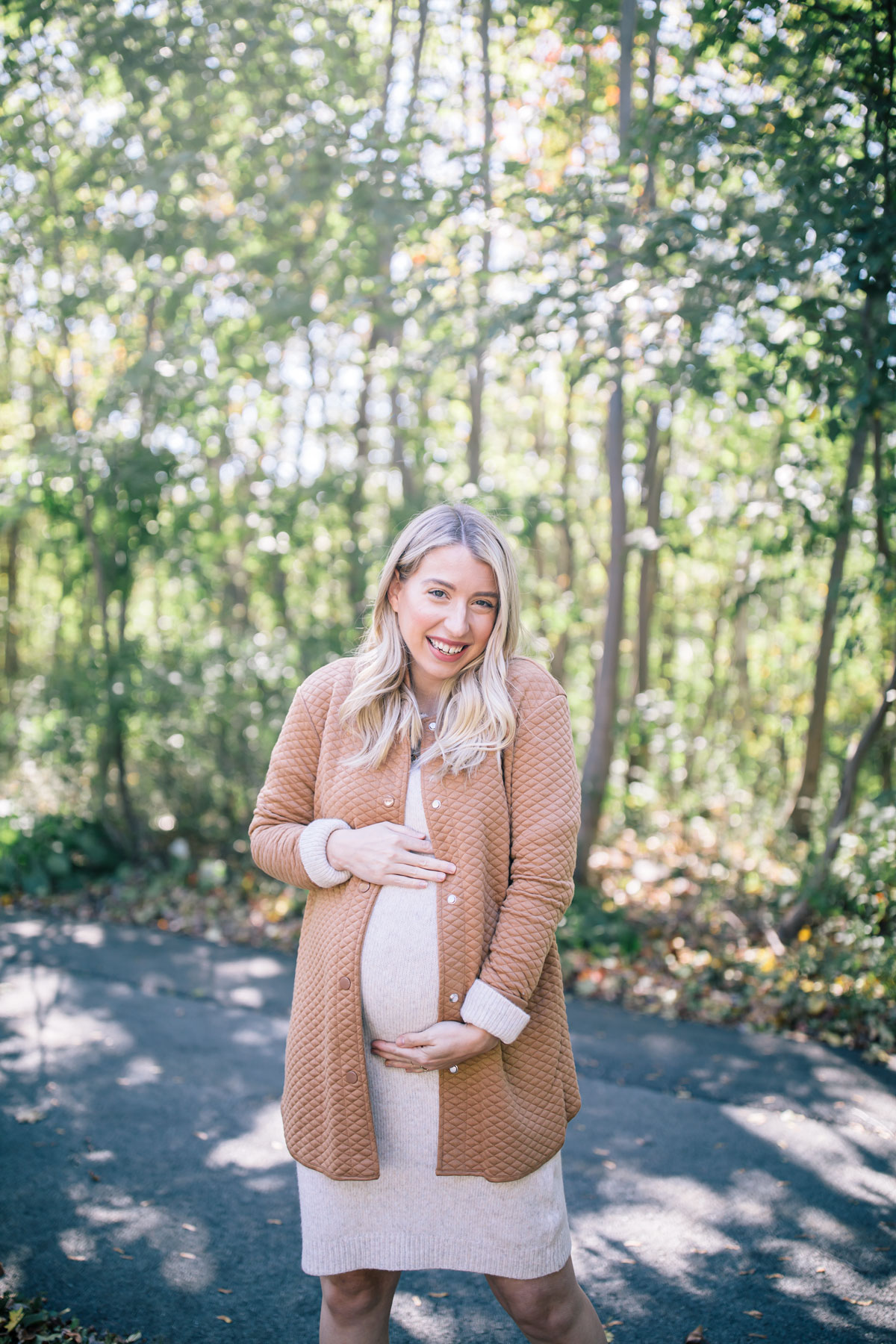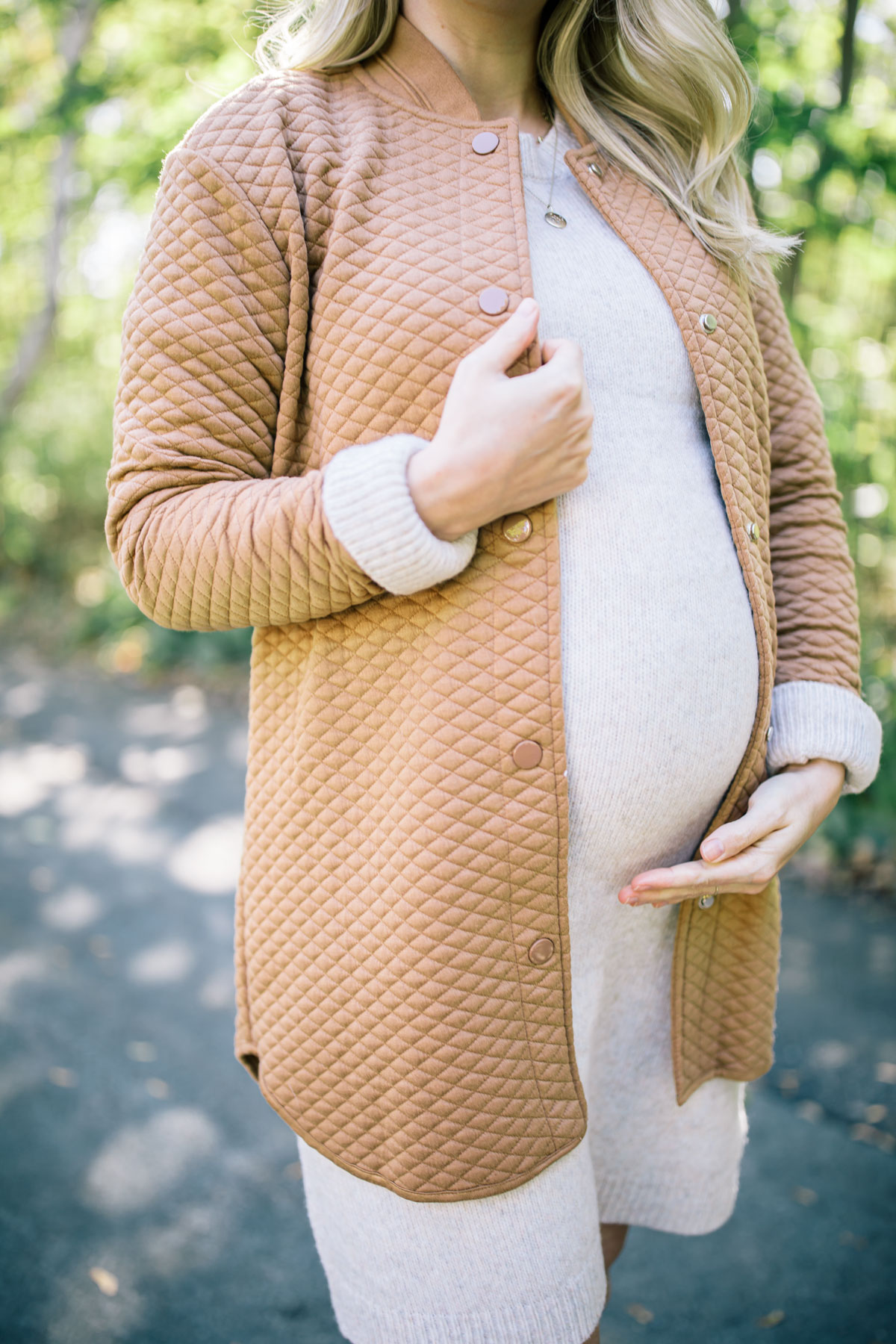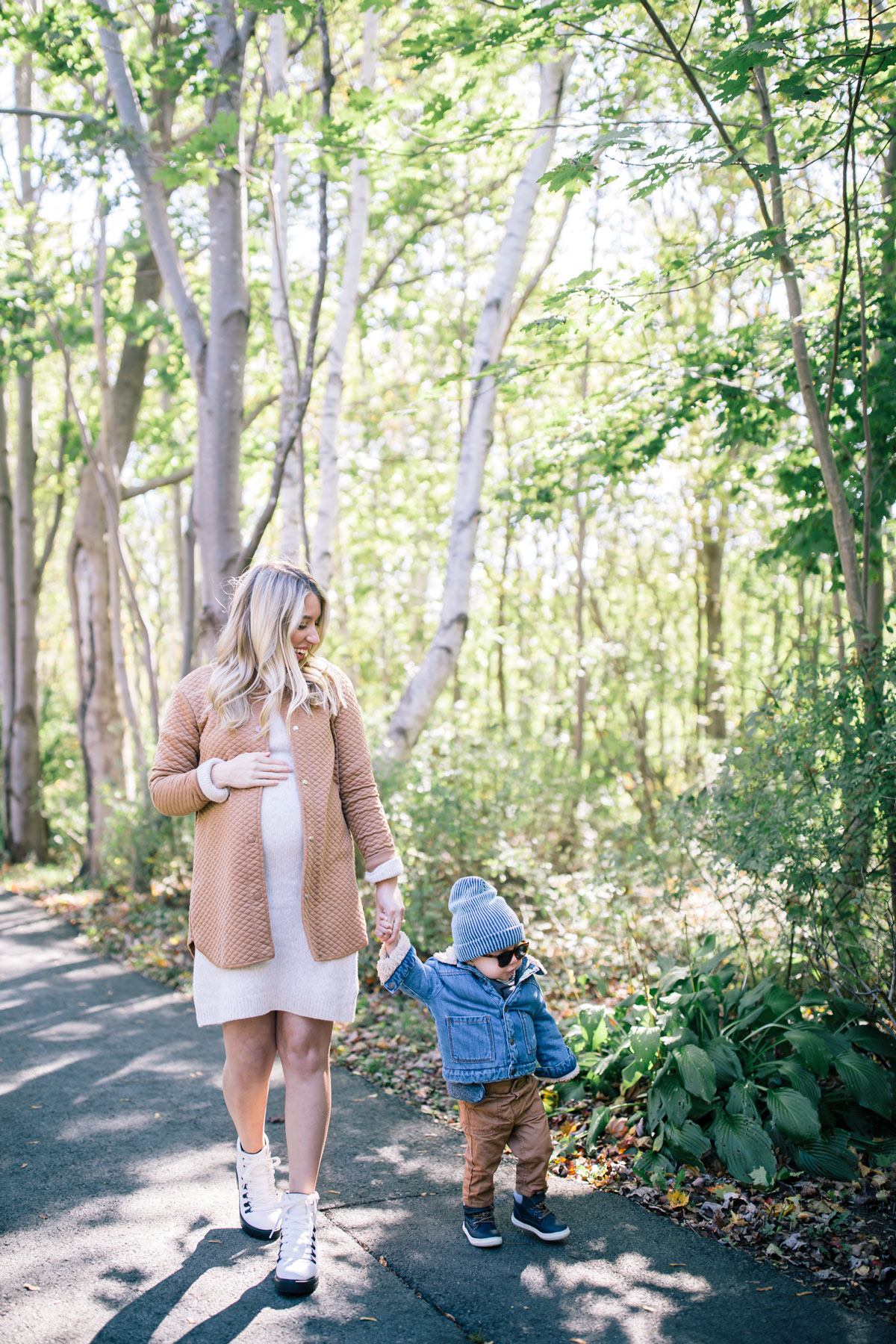 What I'm Wearing: Sweater Dress c/o Rose Maternite (here) // Joe Fresh Jacket // Boots c/o Cougar (here)