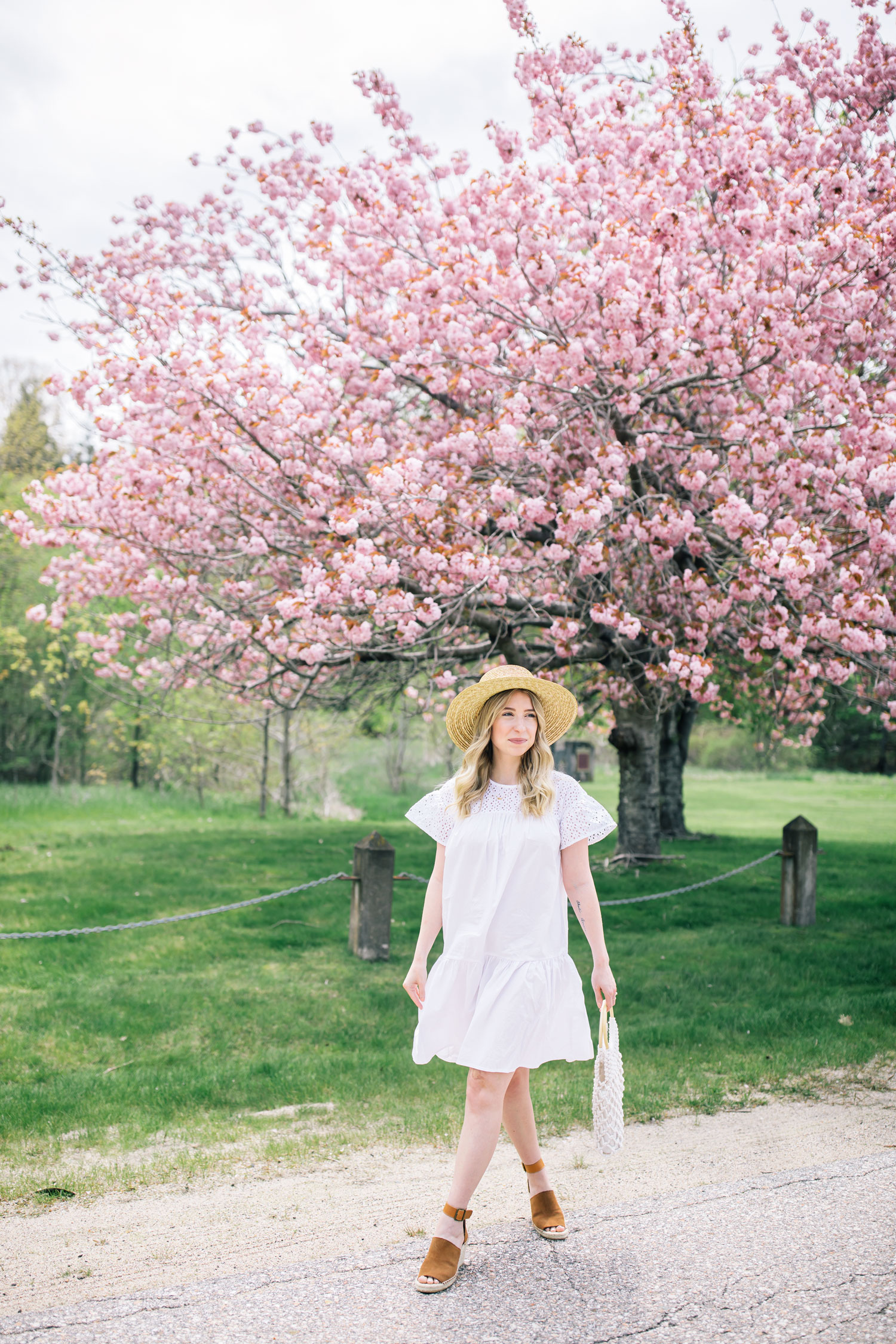 Happy Monday, friends! I hope you all had a great weekend! Today's post is coming to you a little late as we were driving from Halifax to Toronto and let's just say…keeping a baby entertained on a LONG drive is an experience to say the least! I was barely able to get any work done like I had originally anticipated, but I will say the drive went by quicker than any other we've done from Halifax to Toronto in the last 8 years, haha! I also only got 3 hours of sleep last night so I'm currently running on a mix of adrenaline and fumes but am SO excited to be in Toronto for the next 10 days.
I can't tell you how much I missed this city which is quite honestly making me a little sad because I don't think I realized just how much I missed it here until we arrived. I really hope I can learn to love Halifax and Nova Scotia as much as I love Toronto in the next few years…otherwise, I have a feeling there's going to be some loooong conversations about where we live coming down the line.
Anyway! Onto this outfit! I wore this recently for a day in the valley with Jamie, Edwin and my mama. The weather was gorgeous and so many blooms where out and showing off. I spotted this massive blooming tree on our way into Annapolis Royal and had to stop to take some photos in front of it. This dress is from Joe Fresh and is such a great, affordable summer piece. It is so breezy and light and I just love the eyelet and the way the shape just skims by body and flutters out at the bottom. It's definitely not a breastfeeding friendly dress so I had to feed Edwin in the car, but I am going to invest in some spandex shorts to wear underneath any summer dresses that don't button or have east access.