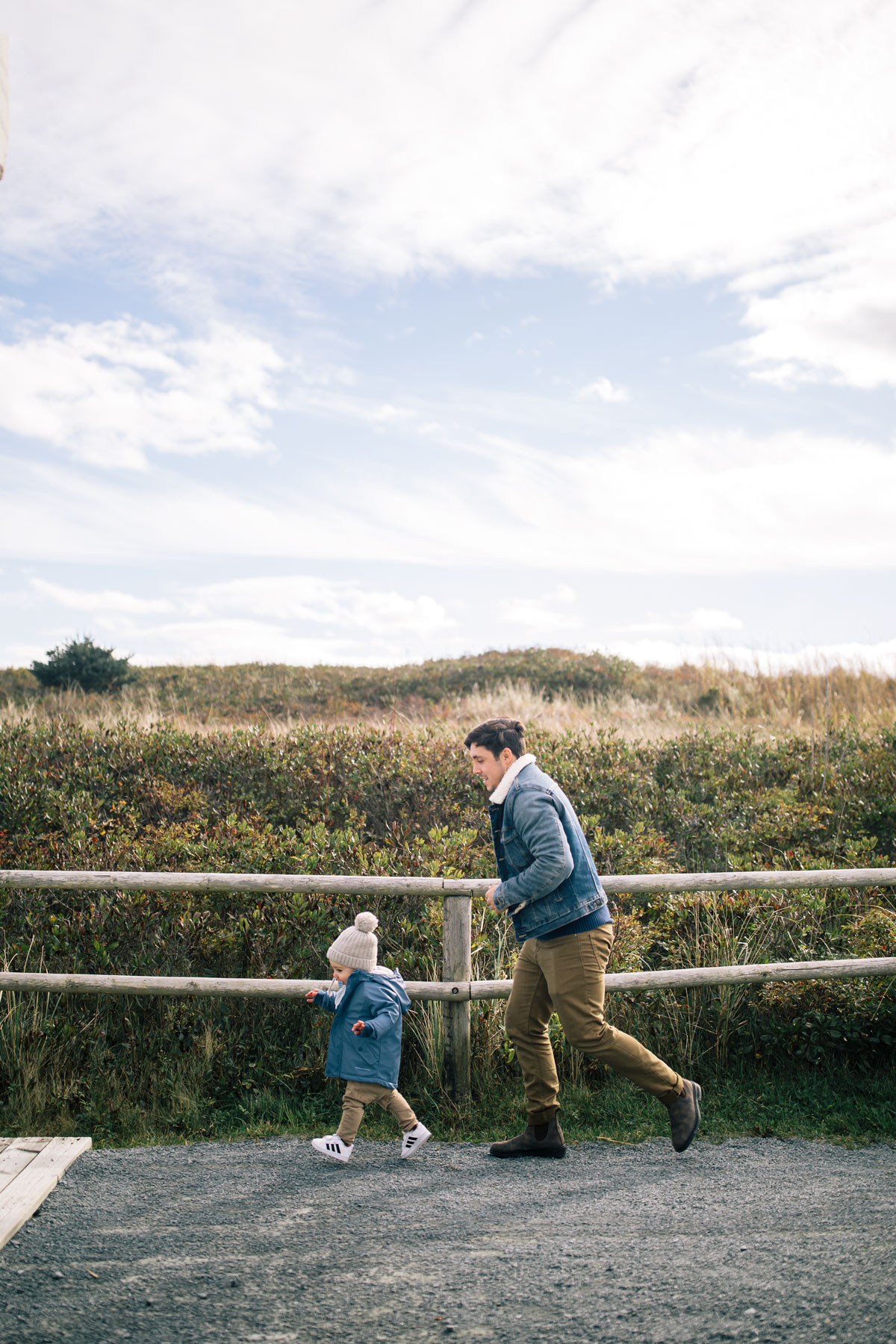 Almost every year I have Jamie put together the "gifts for him" holiday gift guide. He typically chooses both items that he loves and items that are on his wishlist. However, I feel like I know my husband REALLY well, and so I decided to give him a break from making this gift guide and I took it upon myself this year. Instead of searching for items that I think he'd like, I decided to round up all of his actual favoruite things that he wears and uses almost every day. These items are 100% sealed with approval by my hubby, so if you have a guy who you think is similar to him, then he will LOVE anything off of this list. A few items that Jamie has loved for years are his polarized Rayban Clubmasters (that are currently needing repair, haha!), Uniqlo Supima cotton crew-neck t-shirts, Saxx Ultra boxer briefs, and the entire slim rapid movement pant/jean line from Banana Republic. New to him favorites this year include his Theragun Elite that he can't live without, Oral B iO toothbrush (that I also LOVE), Patagonia snap puller over sweater, and his Blundstone boots that he wears daily. The only thing on this list that Jamie and I miiight disagree on is Google Nest over Alexa. I'm more of a Google fan and he's team Alexa…sorry babe! Lastly, I've also included a couple of Canadian brands Jamie loves like Brave Leather (this is his go-to duffel bag) and Tuck Shop Trading Co. (he doesn't actually have this hat but he has a couple of their cottage coats and adores them so I know he'd love this cashmere toque). And there you have it! What I'd say is the ultimate gift guide for the guys-guy.

01.
Jabra Elite 85h Noise Cancelling Bluetooth Headphones
| 02.
Rayban Clubmaster Classic Sunglasses in Tortoiseshell + Polarized
| 03.
Tuck Shop Trading Co. Cashmere Colour Blacked Toque
| 04.
Blundstone Dress Boots in Antique Brown
| 05.
Uniqlo Supima Cotton Crew Neck T-Shirts
| 06.
Saxx Ultra Boxer Briefs
| 07.
Brave Bridgewater Leather Weekend Bag
| 08.
Globe Electric Wifi Smart Starter Kit
| 09.
Kiehls Age Defender Eye Repair Cream
| 10.
Banana Republic Slim Rapid Movement Chinos
| 11.
Patagonia Organic Cotton Quilt Snap Pullover
| 12.
Theragun Elite Percussive Therapy Massager
| 13.
Google Nest Hub Smart Display
| 14.
Oral B iO Series 9 Electric Toothbrush in Black Onyx