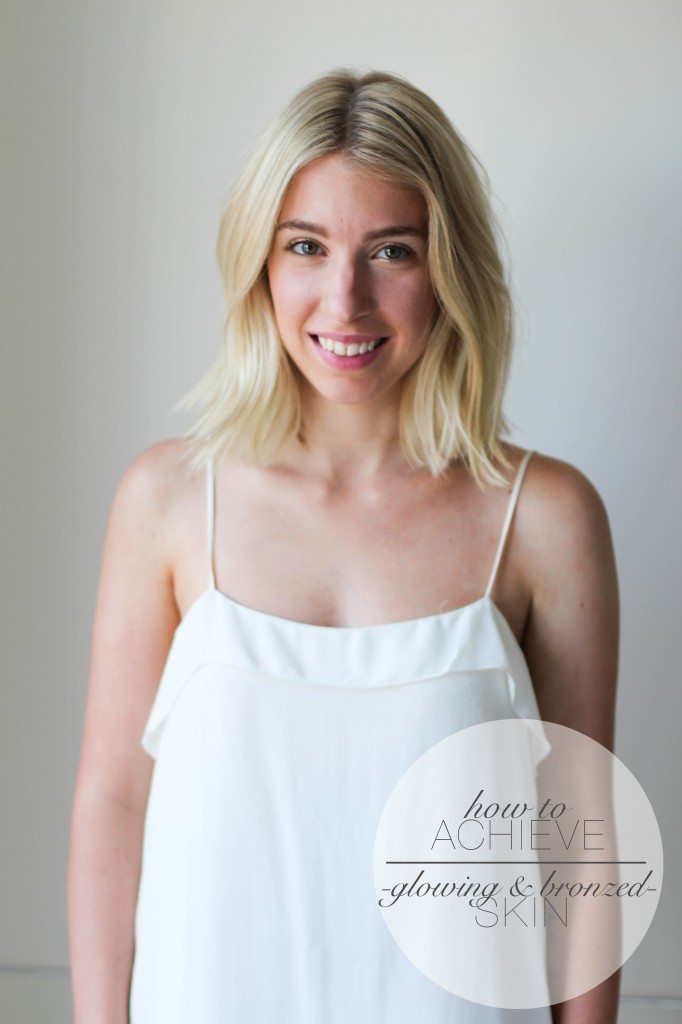 I love the look of tanned and sun-kissed, glowing skin in the summer. It looks so healthy and gorgeous against summer dresses and sandals. But in reality the damage tanning beds and the sun can do to our skin far outweigh the look of a fake-and-bake. I now wear SPF on my face on a daily basis and say no to any form of tanning beds, because to me it's just not worth the damaging effects. So what's a girl to do when she wants that California girl glow? Enter self tanning lotions. I had always been a bit skeptical about self tanning in the past because I always thought that it would turn my skin orange, leaving me looking more like a pumpkin then a bronzed beauty. Up until a couple of years ago when a friend recommend NeoStrata's self tanner. After using it once I was hooked and haven't looked back since. So keep the SPF coming because here are my tips and tricks for achieving the perfect glowing tan without the help of beds or the sun.
1. Clarins Gommage Exfoliant
2. Skintimate Skin Therapy shave cream
3. Kiehl's Creme de Corps body lotion
4. NeoStrata Natural Insta-Tan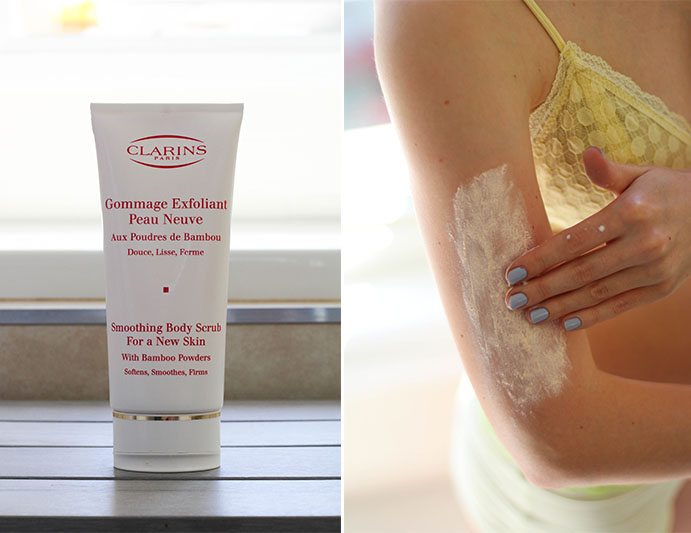 Step 1: Self tanning takes time, so I recommend either doing steps 1-3 the night before or everything on a day where you have a few hours to relax at home. To begin, I exfoliate my entire body with Clarins Gommage Exfoliant to get rid of any dead skin cells and to smooth my skin. I love this exfoliant because of its rough texture that still feels gentle on my skin. It is made with bamboo powder, Shea and Mimosa that smooths and firms but doesn't leave residue or a drying effect.
Step 2: After I have exfoliated my entire body I shave any area that I plan on applying the self tanner to (besides my arms). I make sure to lather up the shaving cream generously and try to get as close of a shave as possible so that the self tanner can really work into my skin later on.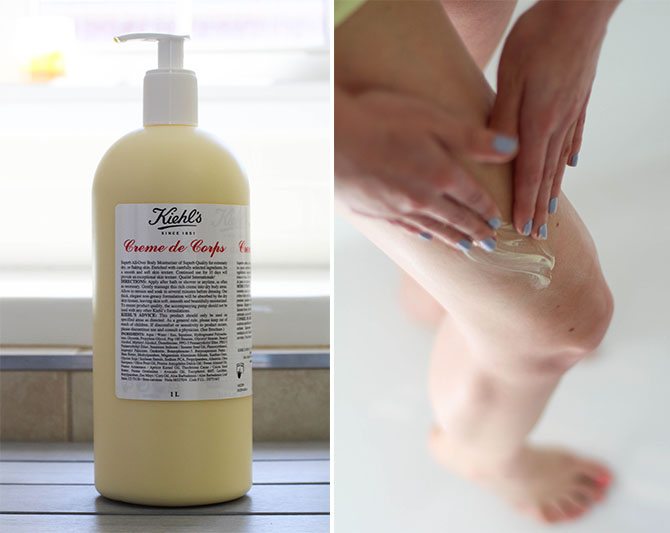 Step 3: Having moisturized skin is so important before self tanning as you don't want any dry patches that will make the product look patchy. I use Kiehl's Creme de Corps or The Body Shops Shea Body butter. Both of these products have intense moisturizer properties that leave my skin feeling baby soft and hydrated. After I have moisturized, I like to paint my nails or watch a movie because I really want the moisturizer into my skin before I apply the self tanner.
Step 4: Once my skin feels completely dry, and the moisturizer has soaked in, I begin self tanning. Using NeoStrata's Insta-Tan lotion, I begin with my arms then move to my stomach and back. If you have someone to help you get your back, that is always best! Make sure to work efficiently, blending in the tanner quickly but evenly, using somewhat of a vigorous motion. After the first half of my body is complete, I like to wash my hands just so that they don't get stained. Next, I move onto the second half of my body making sure to blend the self tanner all the way down to my feet. I also make sure that my knees/elbows are blended very well because they tend to look get more concentrated than other parts of the body. Once my entire body is evenly tanned I like to lay on a dark towel for at least a half an hour making sure that the product is dry.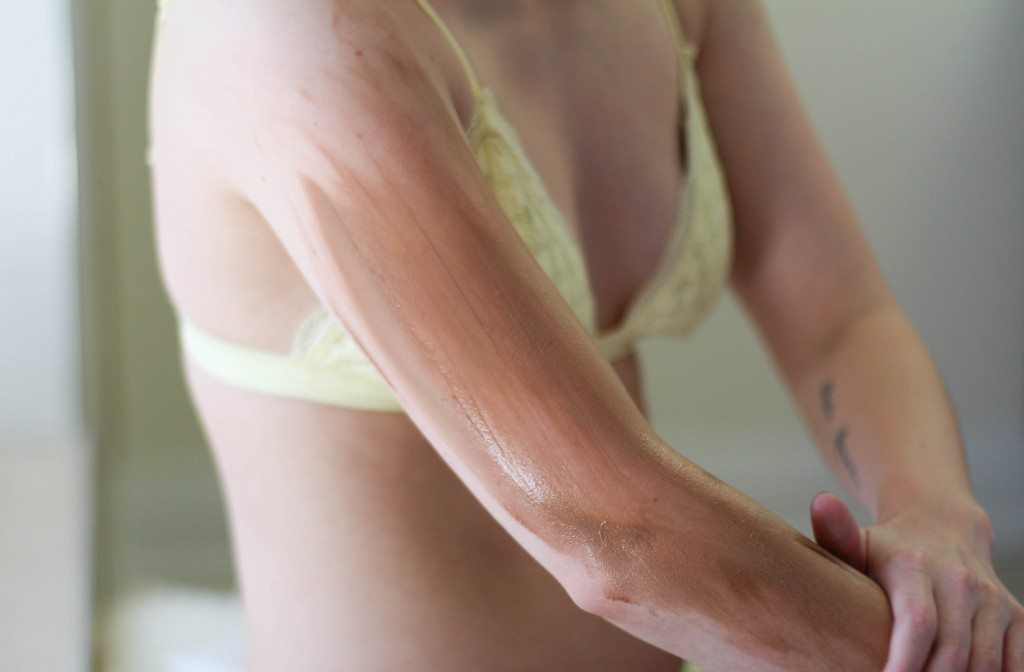 Finished Look: You will notice that your tan will deepen after a few hours of using the product. If you notice any streaks or patchy spots don't worry because they will even out after your next shower. The tan will last at least 4-5 days in my experience before needed to re-apply to build up the tan.