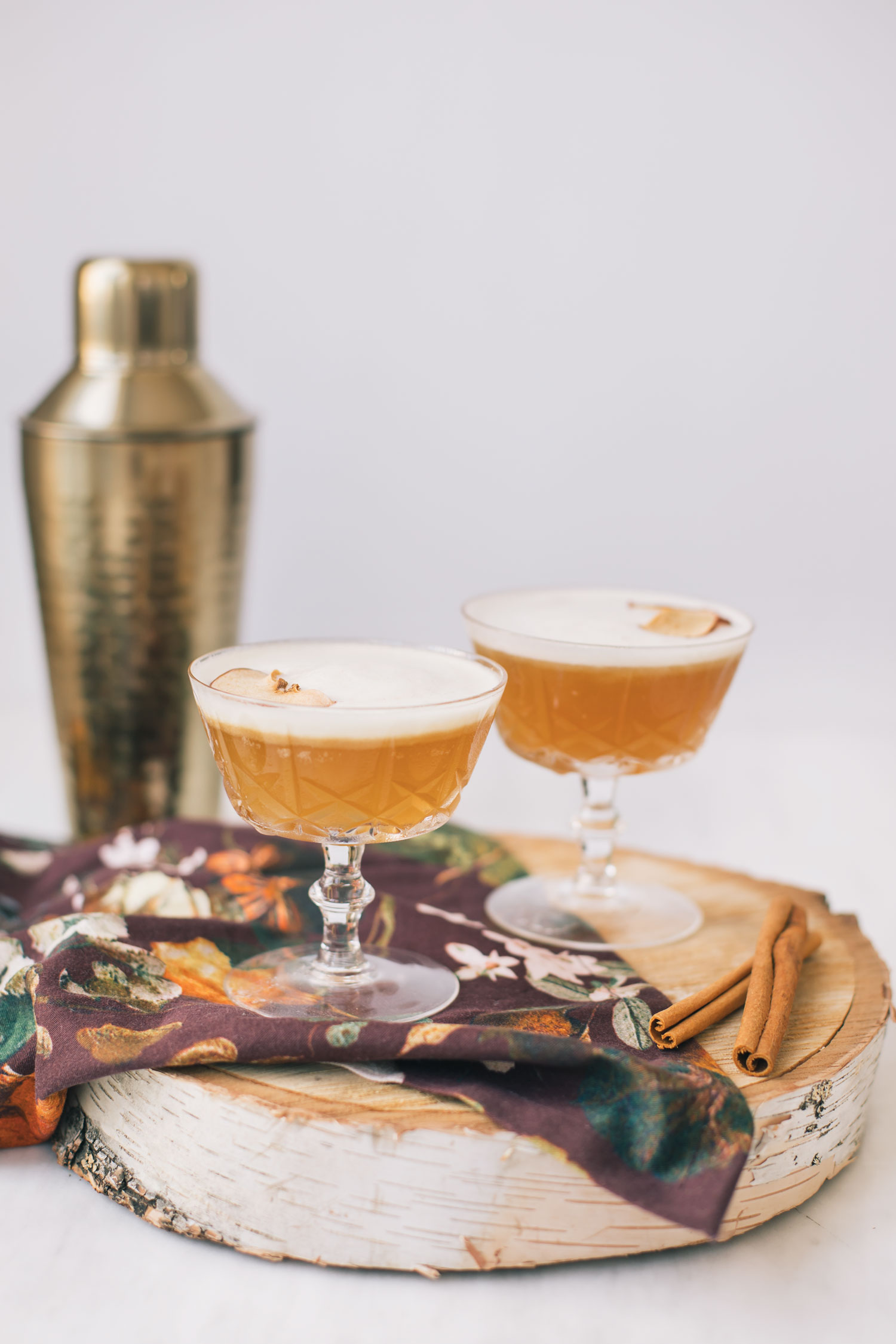 You guys I made the perfect cocktail for fall and I'm not even going to be shy about it. A couple of weeks ago I was racking my brain trying to think of fall recipes to create when it hit me that it is apple season and fresh apple cider is in abundance! I mean, Could anything pair better with apples and cinnamon other than bourbon? I think not! I've been making these religiously since the first batch and both Jamie and I agree that this cocktail is perfect to sip on during crisp fall evenings, especially now that all of the fall shows have begun (this cocktail + American Horror Story = perfection!). You can also make this cocktail sans egg white but I just love the frothy sweet foam at the top and it sure makes for a pretty spot to garnish this cocktail with a dehydrated apple slice. Cheers!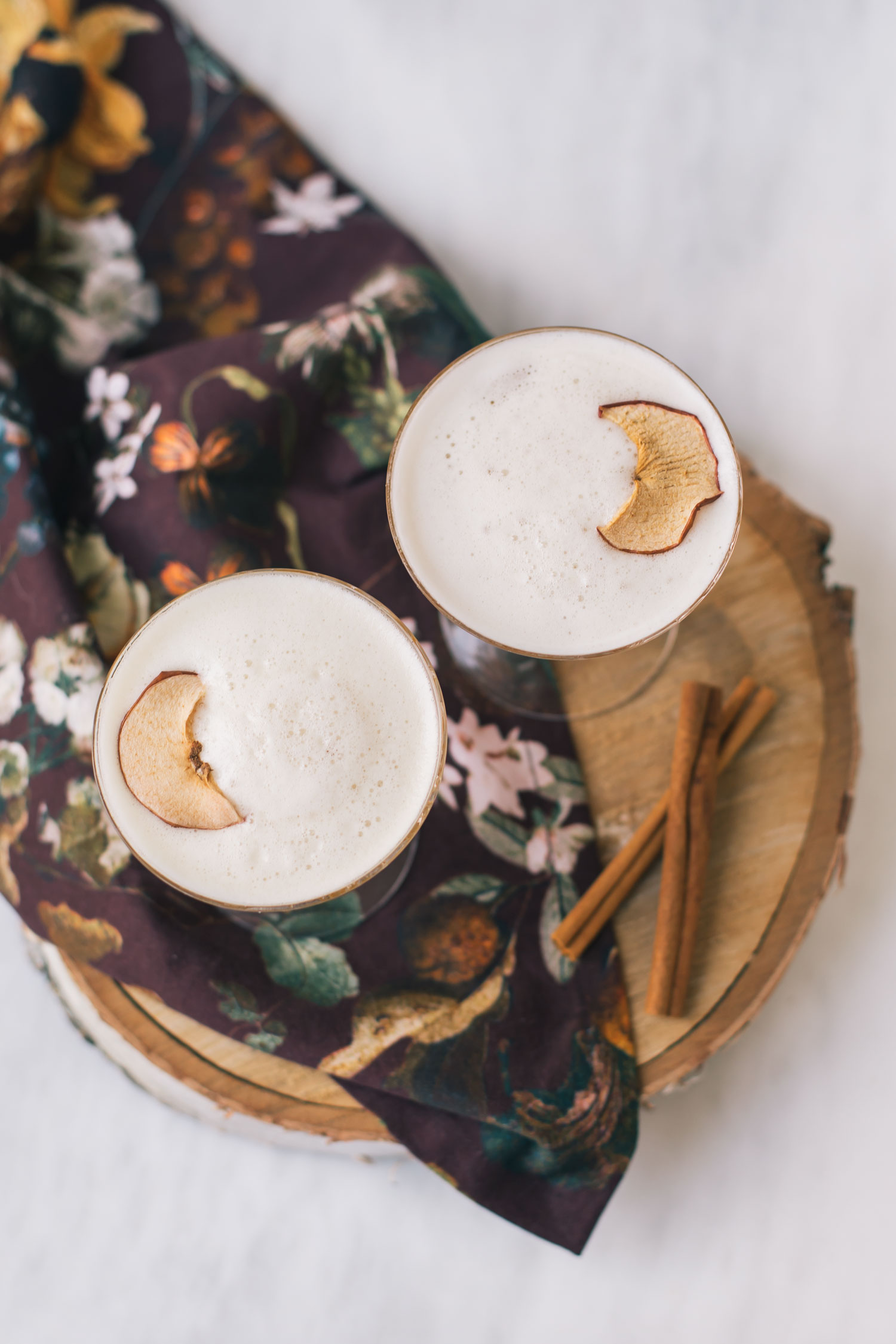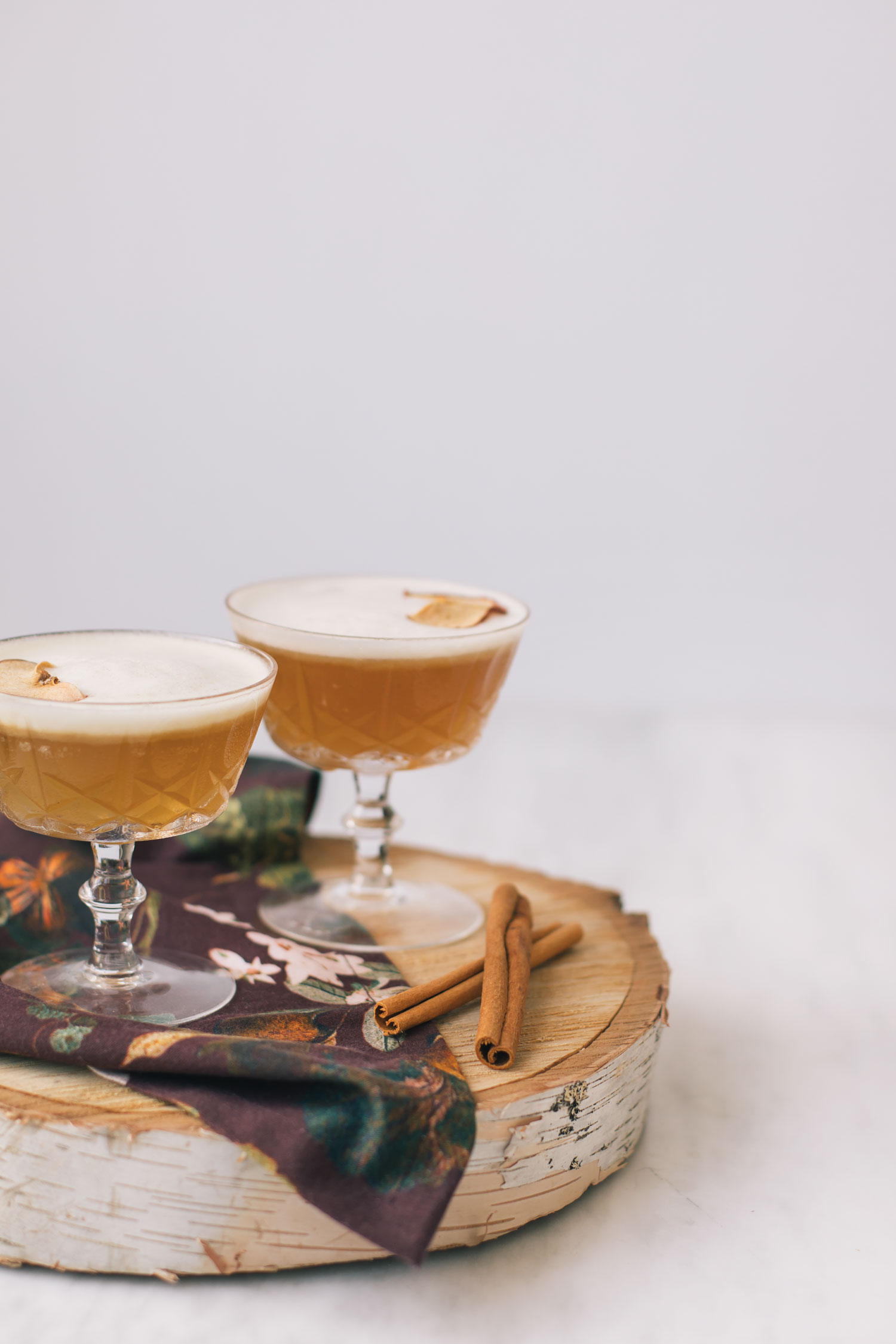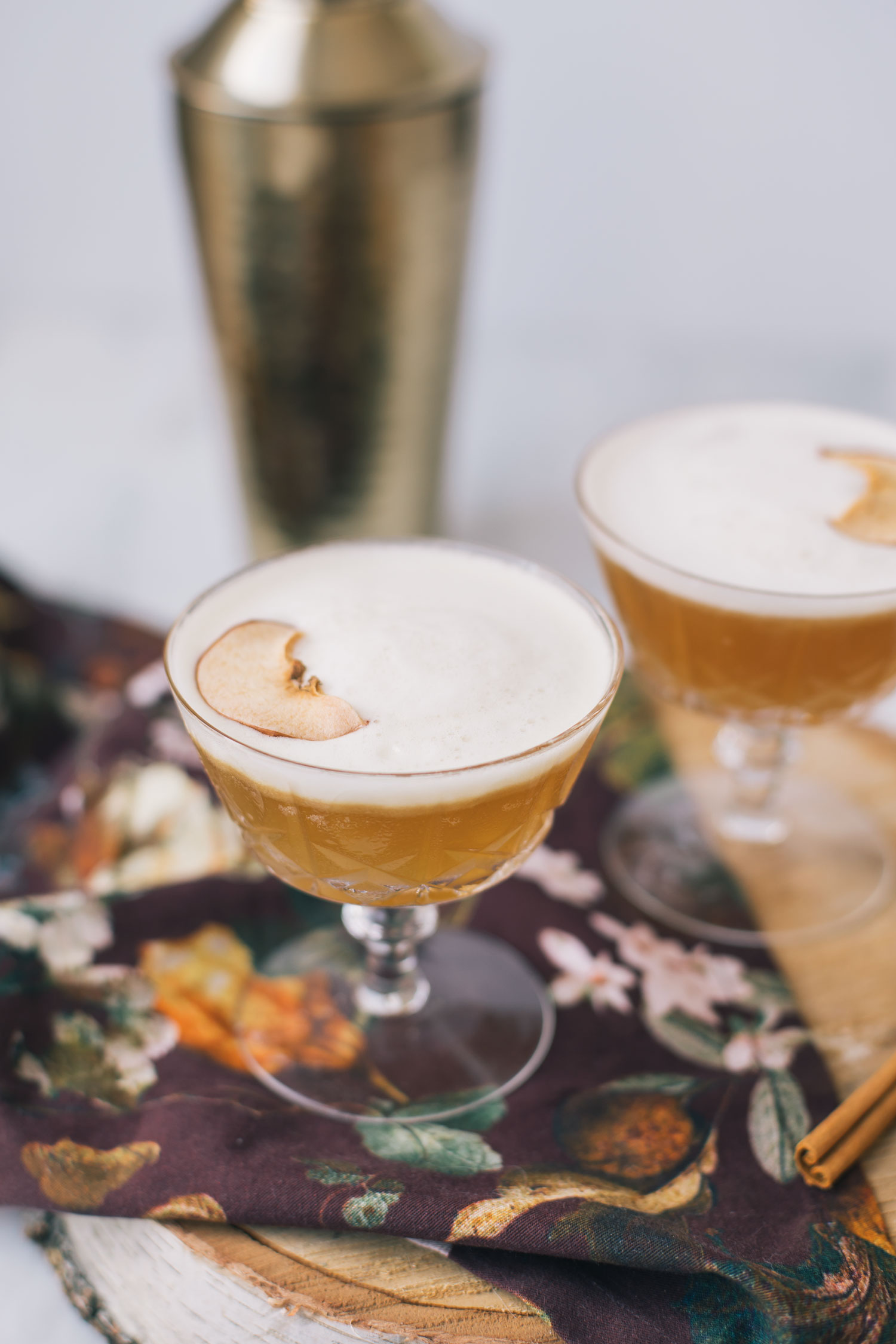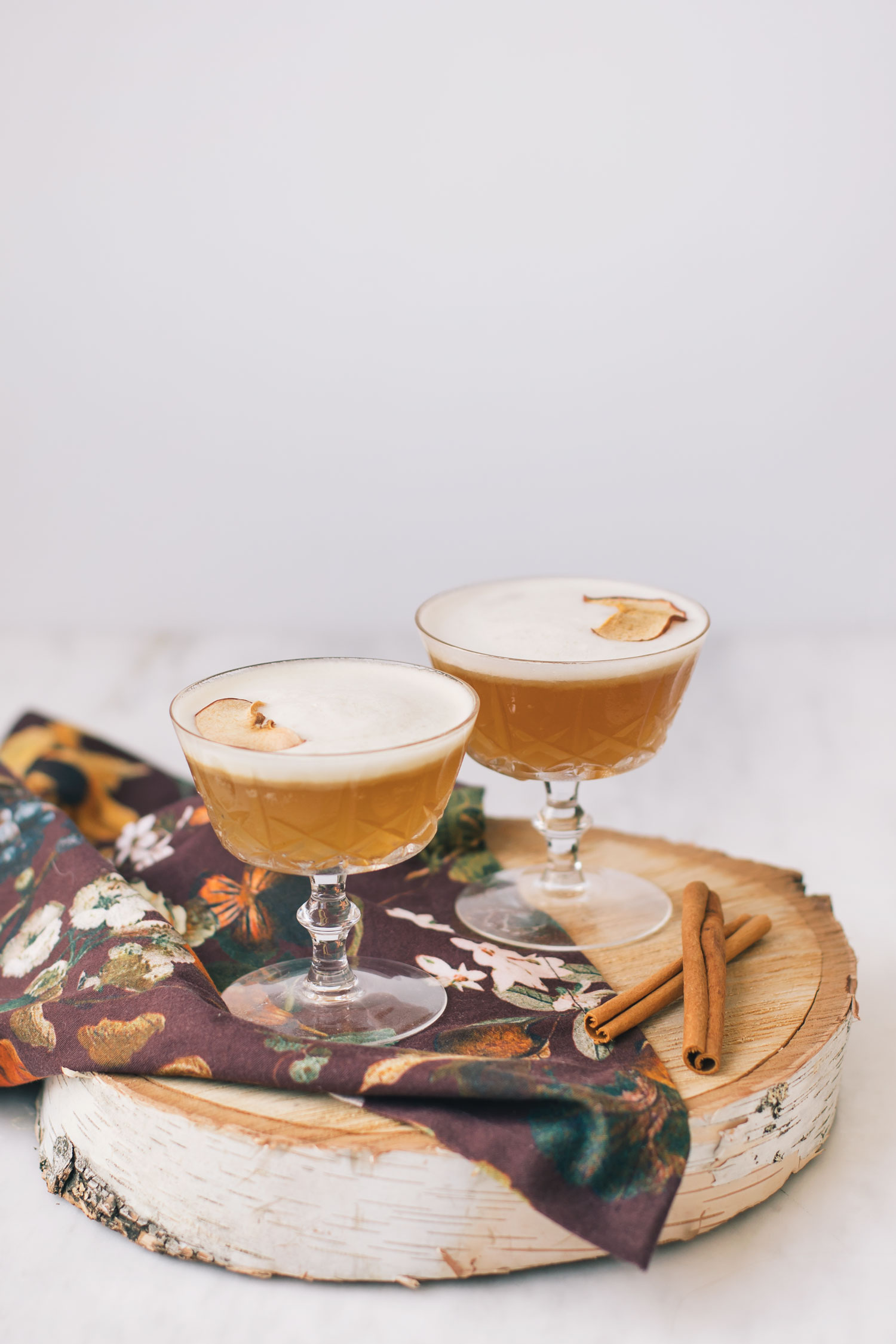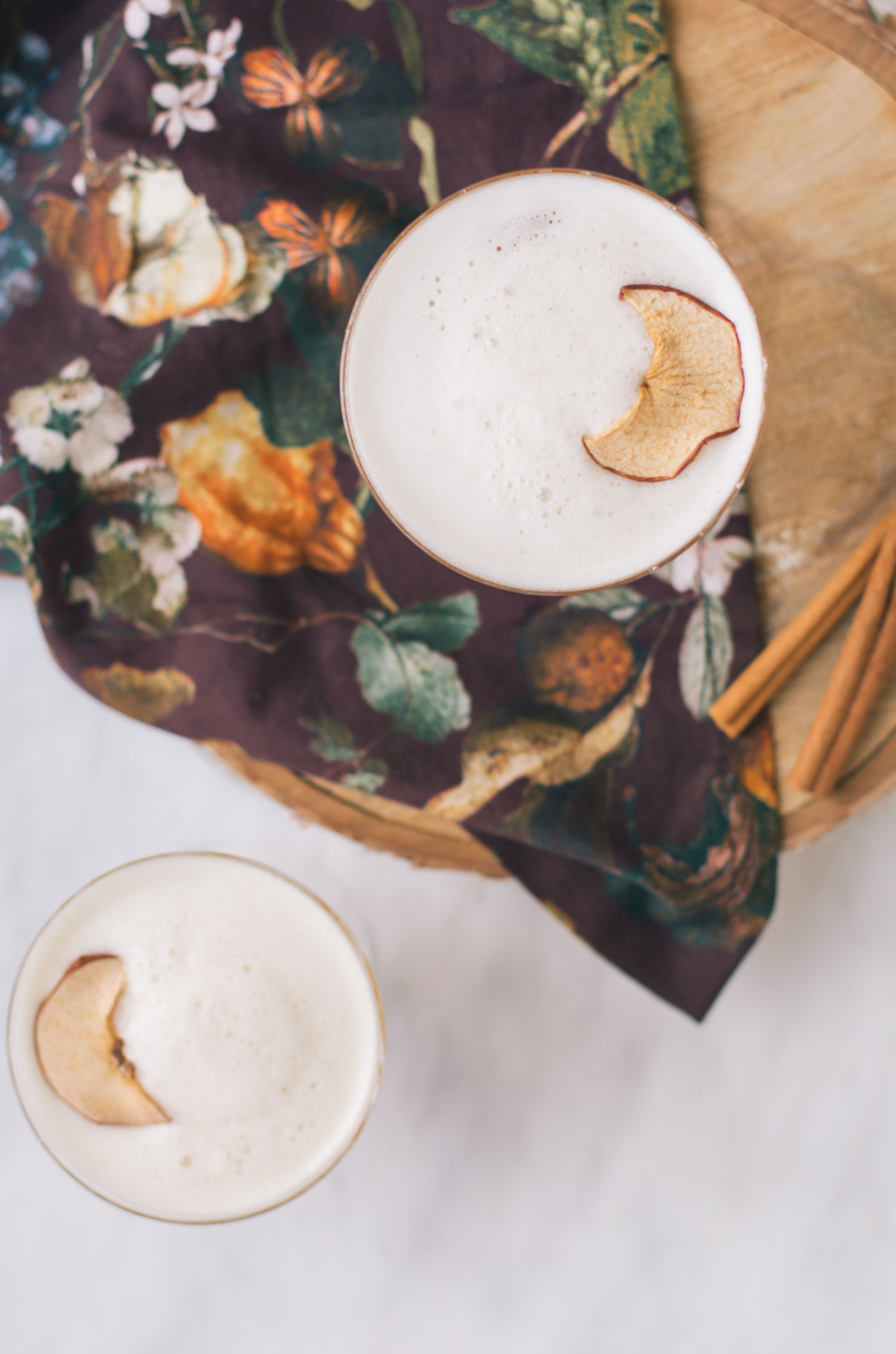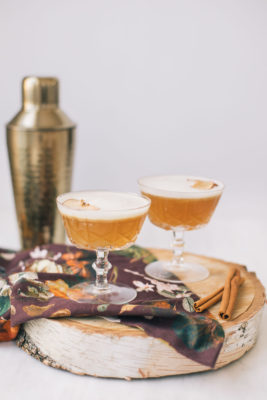 Apple Cinnamon Whiskey Sour
2017-09-12 09:09:59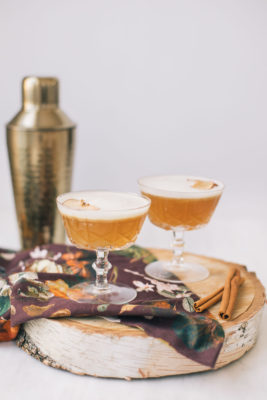 Serves 1
Ingredients
2 oz whiskey bourbon (I used Woodford Reserve)
Juice of 1 lemon
2 dashes angostura bitters
1 oz cinnamon simple syrup
2 oz Apple Cider
1 egg white
For the cinnamon simple syrup
In a small saucepan, bring 1 cup water, 1 cup sugar and 2 cinnamon sticks to a boil. Let boil for 1 minute, reduce heat to low and let simmer for 3 minutes.
remove from heat and allow the syrup to cool to room temperature.
Move to fridge until cool.
For the Cocktail
Add all ingredients except the egg white into a cocktail shaker.
Add egg white, close cocktail shaker lid and shake vigorously for 15-30 seconds
Open cocktail shaker lid, add ice and shake for another 10 seconds until the shaker is cold.
Serve with a dehydrated apple (bake thin apple slices on ovens lowest setting for at least 5 hours to make your own!)
The Blondielocks | Life + Style http://www.theblondielocks.com/