Given its position on the edge of the wild North Atlantic, it should come as no surprise that seafood features heavily on menus across Nova Scotia – think gargantuan lobsters, big fat Digby Scallops, chunky cod and seriously fresh oysters. But there's way more to it than that. Spurred on by the locavore movement, and some passionate and talented local chefs, the province has emerged recently to become one of Canada's top food destinations.
The Bite House, Forks Baddeck
Eating at the Bite House is probably Nova Scotia's most sought-after and interesting dining experience. Most ingredients are sourced locally, or foraged by or grown in the gardens of chef Bryan Picard, and the food there is just superb. The set menu changes monthly, and could feature dishes such as shrimps with raw cauliflower, honey and dill, grilled trout with smoked cream and woodruff, or strawberry ice with rose meringue and beet caramel. The set menu is entirely reasonably priced at CAD$65 (£40). Advance planning is required to eat at the Bite House, because this year the entire season was booked out before the restaurant even opened (it is open from May to December).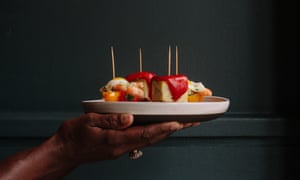 Highwayman, Halifax
Although the Highwayman only opened last year, it fast became considered one of the best restaurants in the city. Dishes here are inspired by Spain's Galicia region, and rely heavily on locally caught seafood. Go for their Torre de Mariscos, a tower of raw shrimp, octopus, snow crab and scallop, or perfect little dishes of pork belly and radish, smelt and stracchino, braised pork in adobo, or octopus with chorizo and beans.
The Highwayman is friendly, cool, and certainly a little hipster, but is the perfect spot to head to in downtown Halifax. They don't take reservations though, so you may want to get there early, or plan on spending a little time at the bar waiting for a table (their gin and tonics are on point, but so is every other cocktail on the menu).
Grand Banker, Lunenburg
The gloriously pretty seaside town of Lunenburg is a Unesco world heritage site, because it is the best surviving example of a planned British colonial settlement, made up of brightly painted wooden buildings that nestle up against the active fishing wharf. The Grand Banker is in one of those old buildings, serving a Lunenburger topped with lobster, smoked bacon, smoked mozzarella, tarragon butter, and picked with a bacon wrapped scallop. The fish and chips is also fantastic.
There's a great local craft beer menu to wash it all down with, and the views out over the wharf from the dining room are superb. Seafood doesn't get fresher or tastier than this, and while you're sitting there tucking into a plate of scallops seared in maple cream sauce, you may even see the very same boat those scallops came in on tied up at the dock.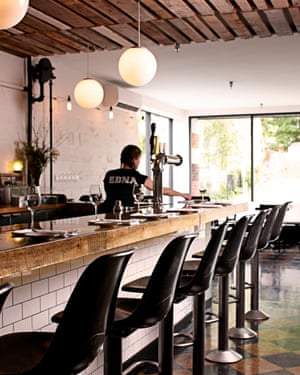 Edna, Halifax
Located in the North End, Edna offers up non-fussy but thoughtful and utterly delicious food in a hip, shabby chic dining room. Always energetic but never too loud, Edna has an excellent cocktail list, while its ever-changing menu highlights the very best of local seafood and produce. Recent menu items include a 16-scallop ceviche served with tuna tartar, and a Prince Edward Island striploin with swiss chard, garlic scapes, truffle butter.
Their decadent vegan chocolate mousse is the stuff of legends. Know this though – the room only seats 60, and they don't take reservations, so you might need to wait for a table.
Studio East, Halifax
And now for something completely different. Like many of the best Nova Scotian restaurants, Studio East is all about seeking out the best local ingredients (a map on the wall has pins showing the location of suppliers), but the twist here is the south and south-east Asian influences applied to the menu.
Take their Tandoori Steak Frites for example – local free-range striploin served with sweet potato frites, aioli, tomato chow, and gochujang mayo – or the Calamari Pakora, made with sustainable squid, cauliflower, chickpeas, and Indian spices. The food is excellent, and there's a fine menu of local wines and craft beers too. Studio East is a fun spot that serves truly excellent food, with eclectic decor, a communal table, and theme nights (Wednesday night is tiki night!).
Kitchen Table, Halifax
If you love under-the-radar food experiences, then eating at the Kitchen Table is for you. So hidden is this restaurant, accessed through the back of the excellent Ratinaud French Cuisine (Halifax's best place to buy cheese, charcuterie, and other goodies), that entering it feels like discovering some great secret. Their eight-course tasting menus use local and foraged foods, and are both simple and delightful. Samples from a recent menu include sea urchin with dill and corn, and squab with porcini and elderberry.
Diners sit around a huge 14-seat table, or at one of six seats at the kitchen counter, giving an intimate dinner-party feel. Kitchen Table operates four nights a week, and book out in advance, so be sure to book online if you're planning on visiting.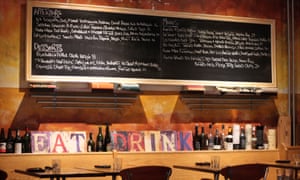 Brooklyn Warehouse, Halifax
Tucked into a mostly residential neighbourhood, the Brooklyn Warehouse has been around for years, but can always be depended upon to serve up the best in locally sourced and cleverly presented delicious food. Head there for lunch and order the Brooklyn Burger (piled with thick smoked bacon, oozing with PEI cheddar, and served with triple cooked chips) or a meatloaf or jerk chicken sandwich. Dinner options are fancier, such as dulse-crusted halibut or rabbit meatloaf with apricot and honey glaze. The atmosphere at Brooklyn Warehouse is always fun and laid-back, and you'll find a solid selection of local beers on tap (although the cocktail list is great, too).
Little Oak Bar, Halifax
Walk along the Halifax waterfront boardwalk to Bishop's Landing and you'll find the delightful Little Oak Bar – a tiny restaurant serving small plates that "change on a whim" (their words). Food is seasonal and local, the atmosphere is charming, and owners describe the place as a wine-centric restaurant, which of course means the wine list is exceptional. Current menu items include dishes such as lobster salad, tuna poke, squid ink tagliatelle, pork belly, and fried green tomatoes.
This restaurant only has 33 seats, including those at the bar, doesn't have a phone and takes no reservations, but is well worth trying to get in (and if you don't, there are few other great restaurants in the posh little enclave where Little Oak is located).
Wild Caraway, Advocate Harbour
Come to this incredible restaurant at lunchtime and you'll find typical Nova Scotian menu items, such as lobster rolls and fishcakes, perfectly executed, but dinner is elaborate and beautiful. The bread rolls come seasoned with dulse, a local seaweed, and locally sourced seafood takes centre stage to form dishes such as pan-seared scallops with green pea perogies and carrot-top pesto (much of the produce used comes from the restaurant garden).
It'll take you three hours to drive from Halifax to Wild Caraway, but eating there is well worth it, and the drive takes you through pristine Nova Scotian countryside, so you won't mind a bit.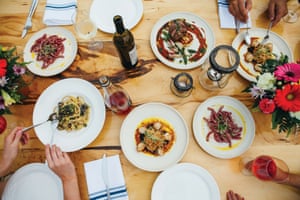 Le Caveau, Grand Pré
Shocker: Nova Scotia is an emerging wine region that produces naturally sparkling crisp whites that win awards internationally. There are tons of wineries across the region, and Domaine de Grand Pré is one of the best; it also happens to have a wonderful restaurant on site, Le Caveau.
The drive out to Grand Pré is glorious, and the restaurant offers up such deliciousness as Nova Scotia rabbit served with breaded galette; house-smoked salmon and short-nosed sturgeon; lobster and scallop spaghetti primavera; and a range of decadent desserts. You can eat out on the patio beside the vines, and there's live music through the summer too.
For more information and inspiration, see explore-canada.co.uk