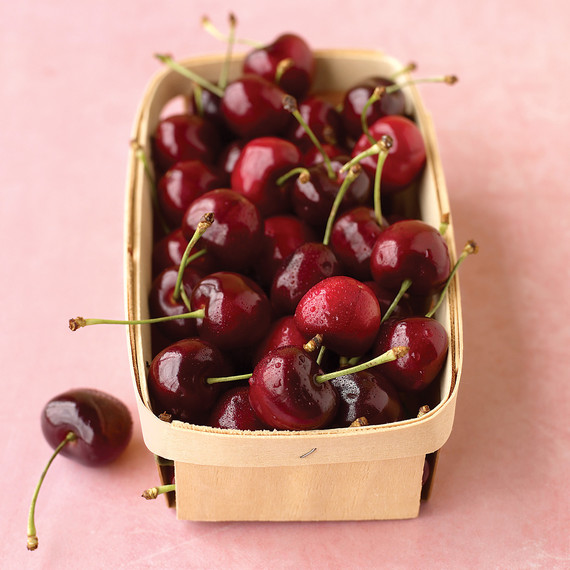 1. Sweet Cherries
These bite-sized stone fruits are one of the most exciting market finds in early summer. Sweet cherries have a short harvest season -- from now until August. And although your first instinct might be to bake a cobbler, don't forget that they can do more than dessert duty. Cherries are also at home in savory dishes like salads and salsas and complement cheese and meat. Want to keep it simple? Serve them solo on a bowl of ice for the most refreshing sweet snack. The cherry on top: the juicy summer beauties are loaded with antioxidants, potassium, and fiber.
Get Our Sweet Cherry Recipes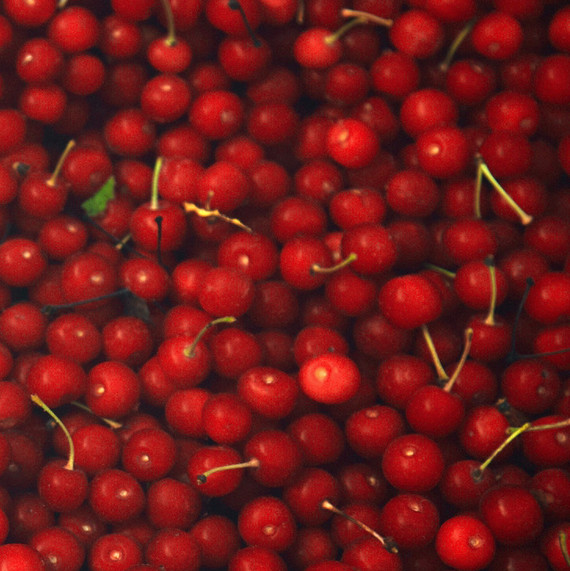 2. Sour Cherries
Everyone knows that sour cherries make the best pie! But that's not the only thing they bring to the table -- we've got dessert and drink ideas galore for this mouth-puckering fruit. Grab them by the handful while you can; sour cherries make an even shorter appearance at the market than the sweet variety -- they're only available through July. Bonus: they boast even more of the antioxidant beta-carotene than sweet cherries (and 25 times more than blueberries!).
Get Our Sour Cherry Recipes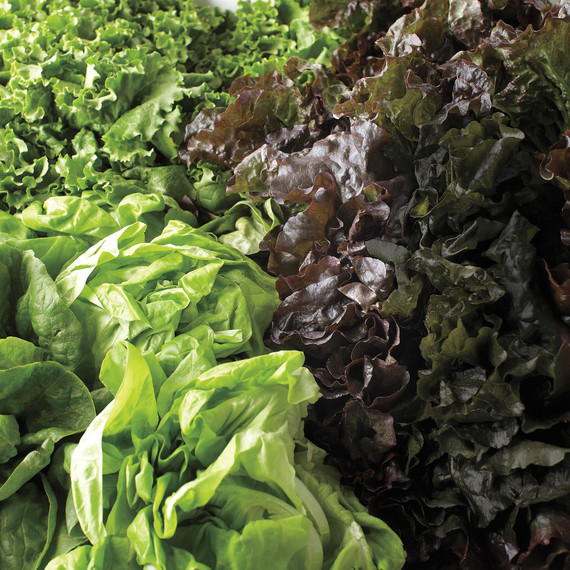 3. Lettuces
See you later, iceberg! Now is the time to take advantage of all the wonderful fresh lettuces at the market, from tender butter to crisp romaine to peppery arugula. They'll make you forget all about packaged salad mixes and excited to prep and toss your own. Plus, there are so many other delectable ways to eat lettuce beyond salad: throw a head on the grill, braise some greens until silky, or use leaves as wraps -- you can't go wrong!
Get Our Lettuce Recipes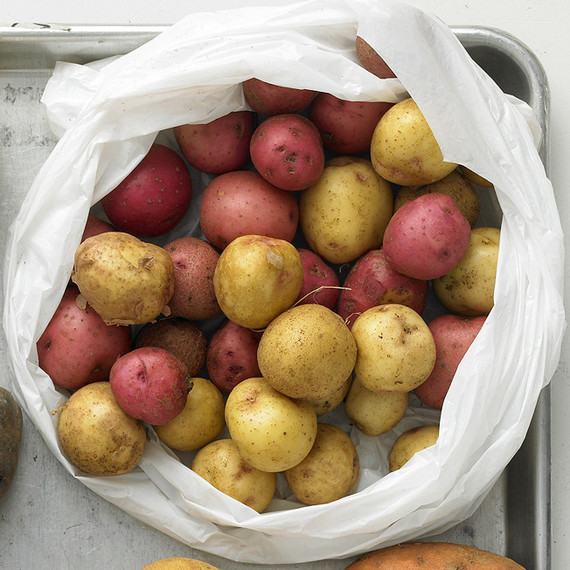 4. New Potatoes
A new potato refers to any potato that is harvested early. You can find some really interesting varieties in a rainbow of hues, from white and yellow to red and purple, at farmers' markets right now. Since new potatoes are picked before the sugars have a chance to convert to starch, they tend to be crisper and waxier. Best of all, they have thin skins that don't need to be peeled, which makes them perfect for easy summertime cooking. Try preparing them every which way -- boiled, roasted, mashed, grilled, you name it.
Get Our New Potato Recipes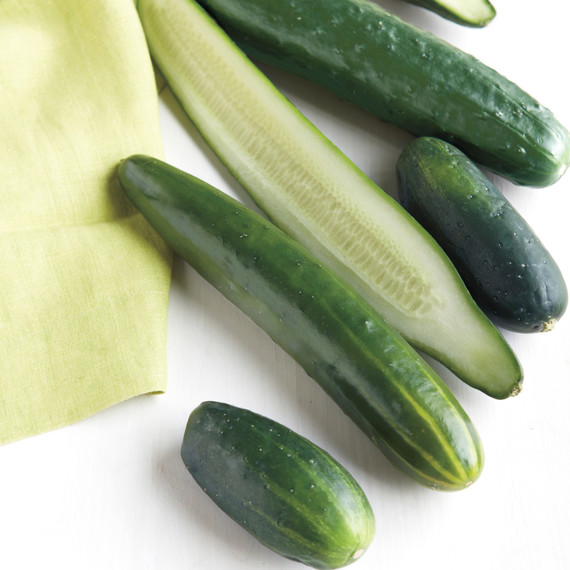 5. Cucumbers
Cucumbers may not inspire the same passion as other summer vegetables like the oft-celebrated tomatoes, but we think they're the season's stealth MVP. They make the best cooling snacks to fight the summer heat and work in recipes both everyday and exotic, from soups and salads to pickles and cocktails. They're also excellent sources of vitamins A and C, potassium, and fiber. Try all the different varieties available, including English, Japanese, Kirby, Persian, and more.
Get Our Cucumber Recipes