Cooking is not exactly one of my natural born gifts, so the decision to cook vs. order takeout is greatly motivated by surrounding myself with cute cookware and accessories in the kitchen. So with summer on the horizon I, Erin, thought a DIY cabana stripe apron would be a fun addition for the season.
This apron is made from a Turkish-inspired towel so it's absorbent, bleachable and has the cutest fringe detail on the bottom edge. Take this baby from the kitchen to the poolside grill and cookout in style this summer…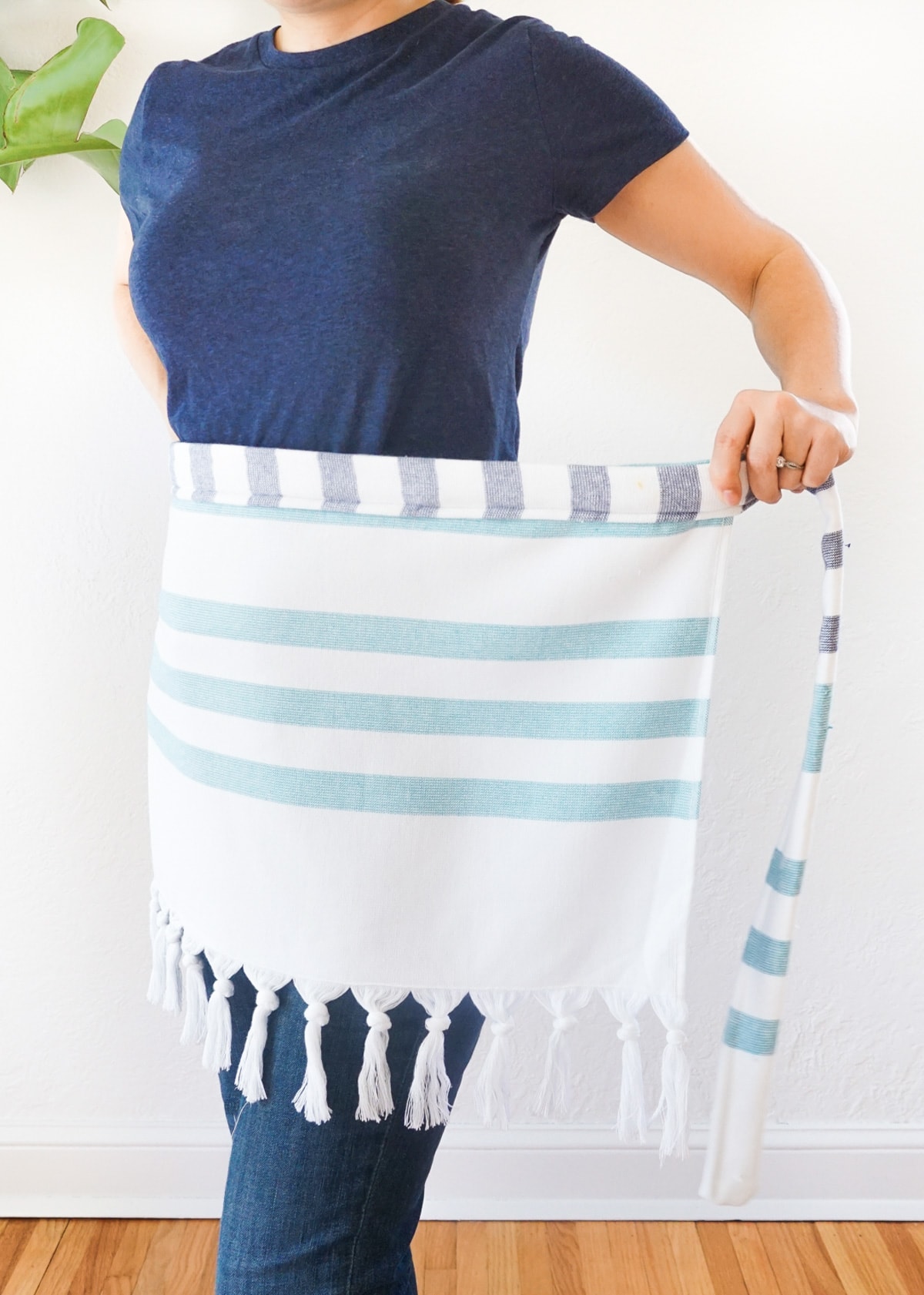 Turkish beach towel – I used this one, but would recommend a thinner weight Turkish towel (like this one) as it's a bit easier to work with
Coordinating thread
Pins, scissors, marker, t-square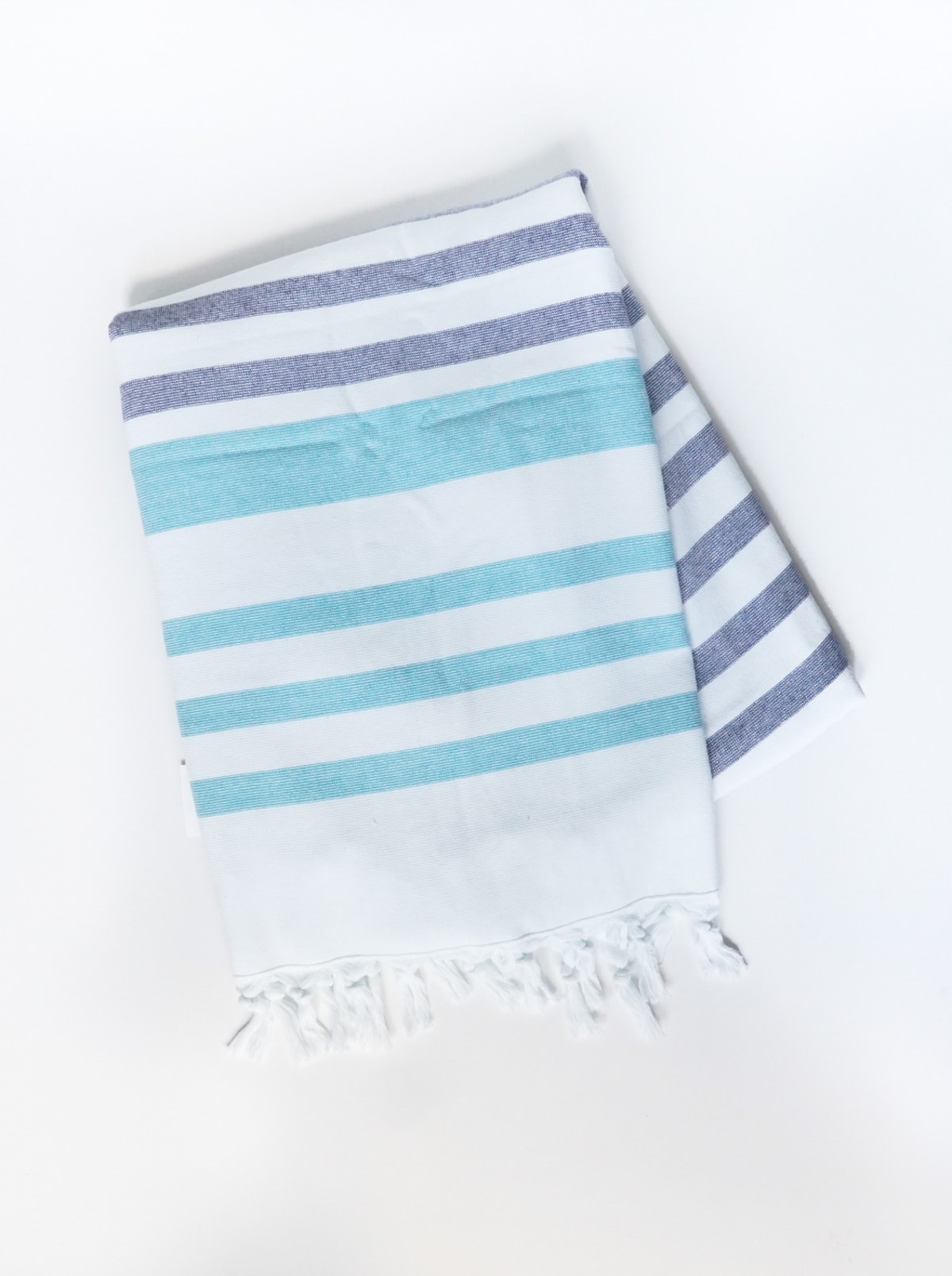 Begin by folding the towel in half (tassels to one side) and cutting a 4" strip across the top. This will be your waistband. Cut off the end tassels and fold the strip, pinning into a 2" strip with right sides together. Sew the strip with 3/8" seam allowance.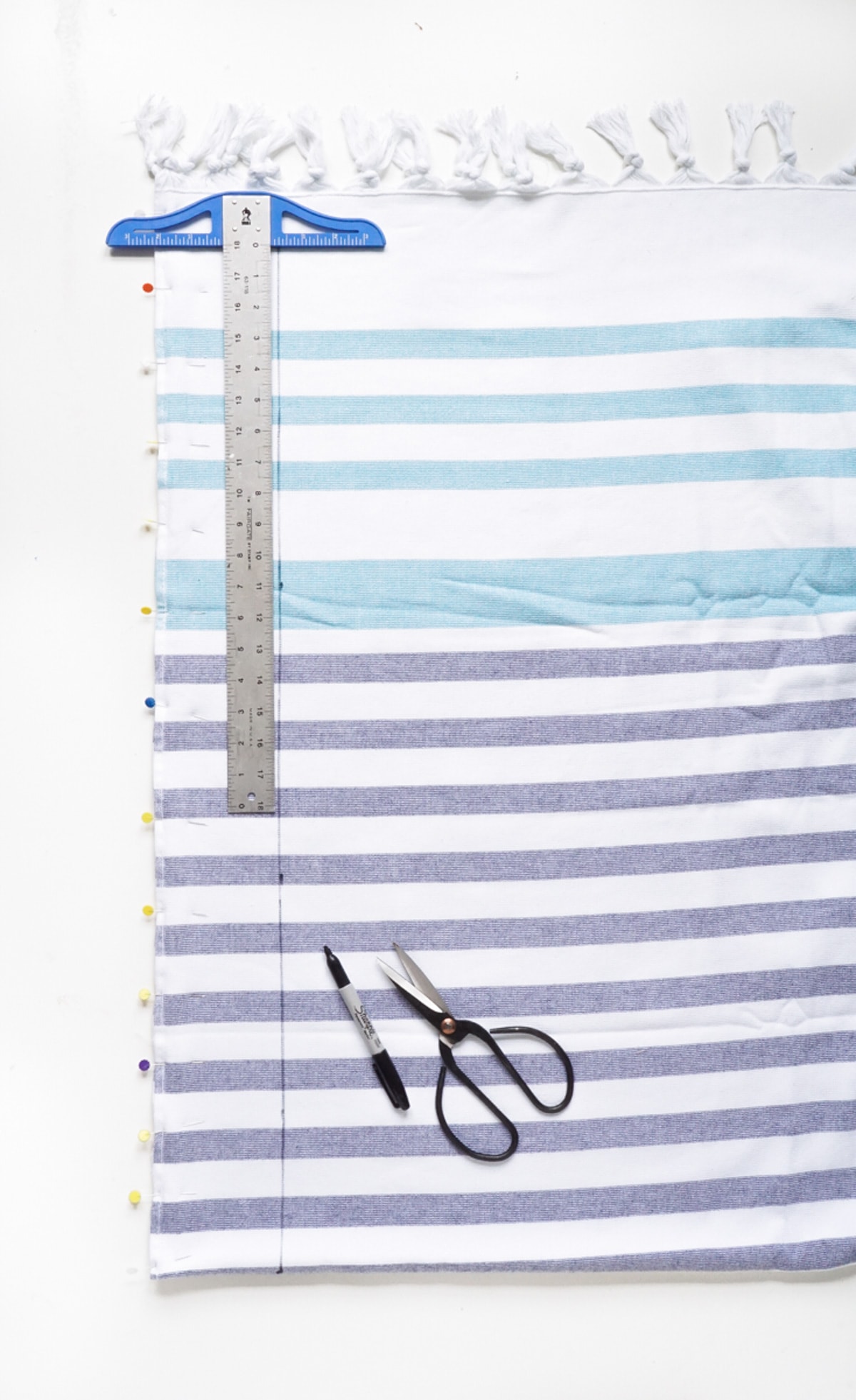 Turn the strip inside out. (This is where a thinner towel will come in handy, making it easier to turn right side out.) Iron the strip flat so the seam sits on the backside of the strip.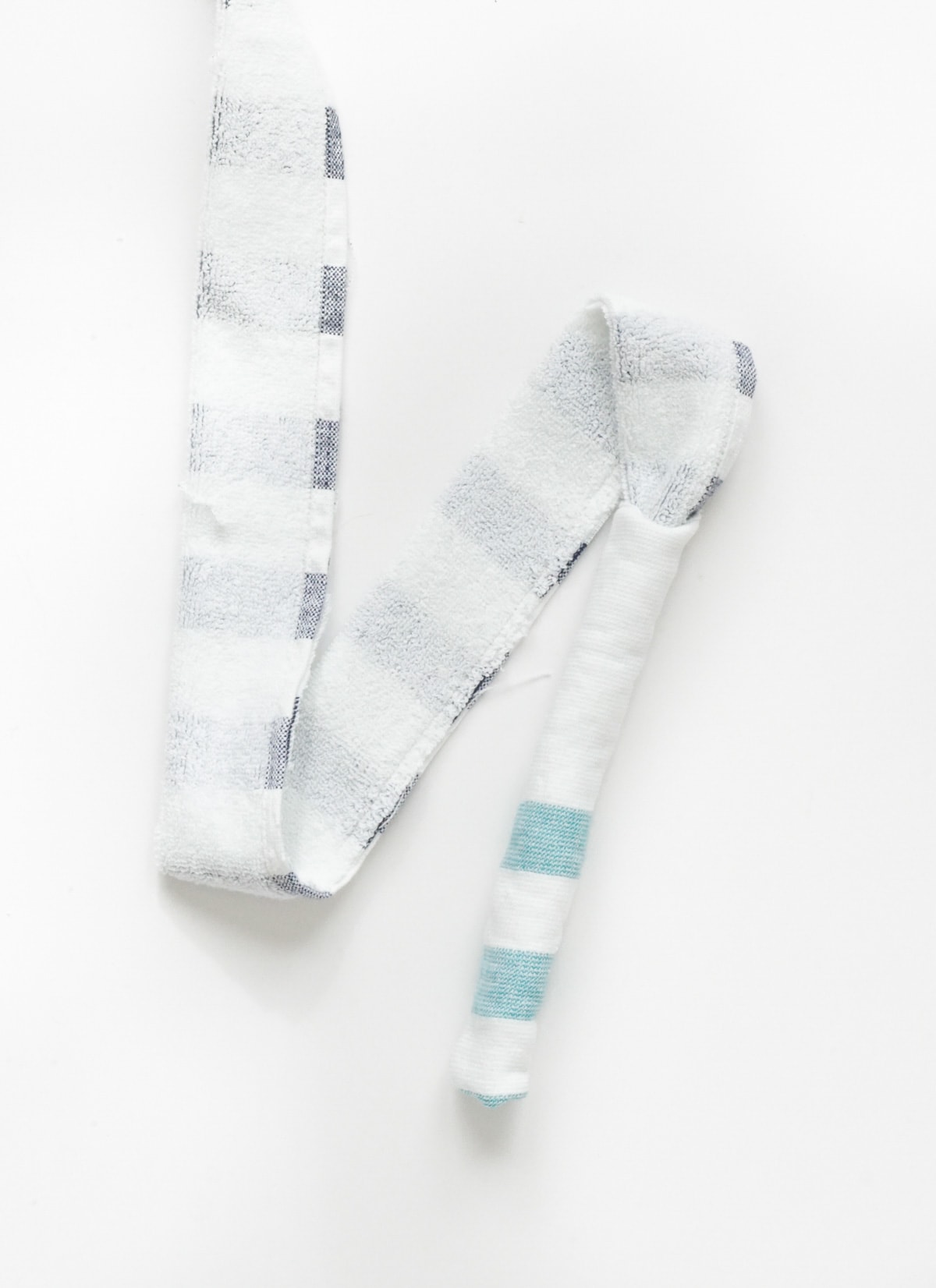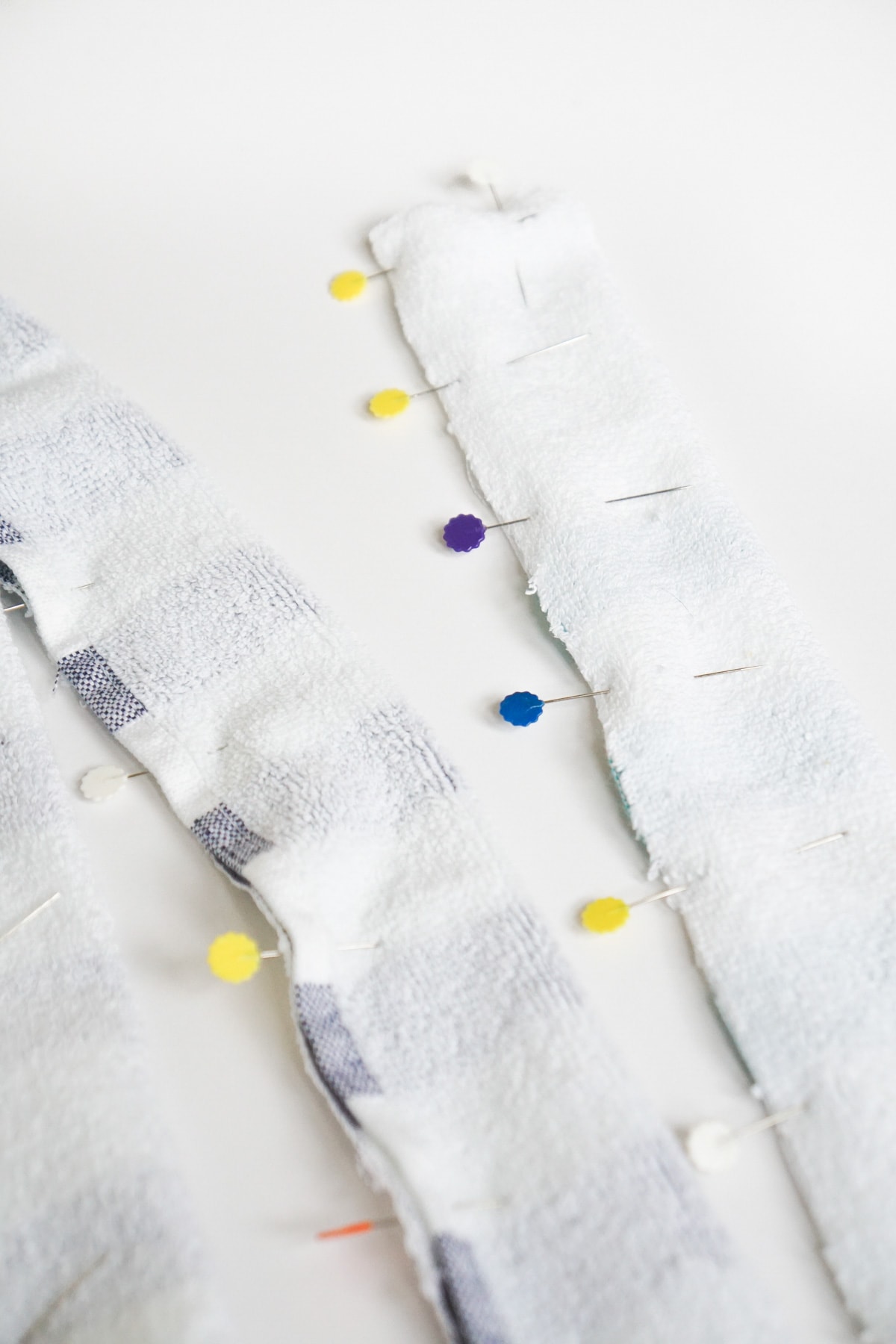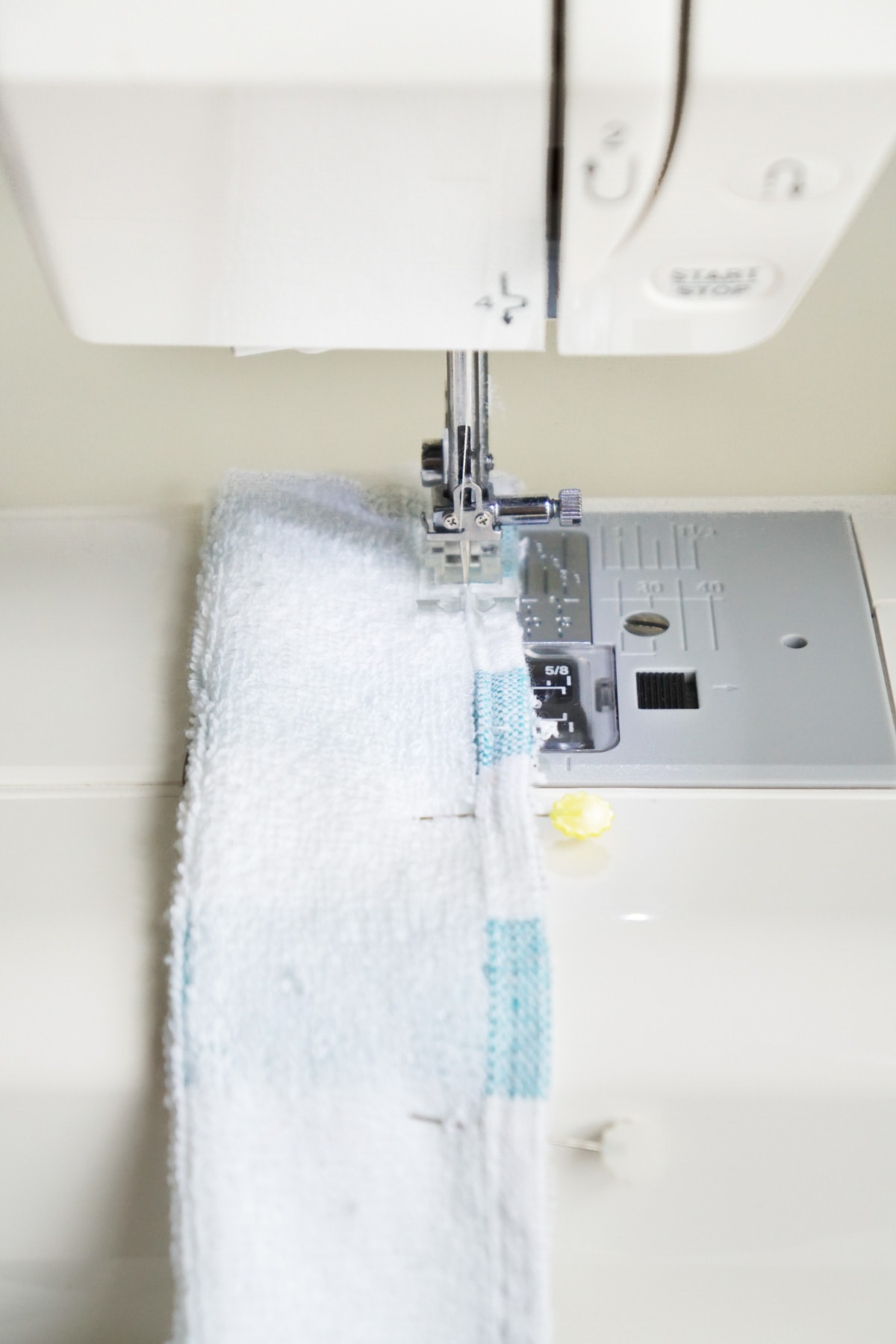 Cut the body of the apron from one of the ends with tassels. I'm 5'-3" so I cut a 14" x 28" rectangle. Sew up the cut side of the rectangle, by folding it in ¼", ironing into place, and then folding the edge inward again at ½". Pin into place and sew.
Fold/pin the top edge of the rectangle down ½" and sew into place to hide the cut edge.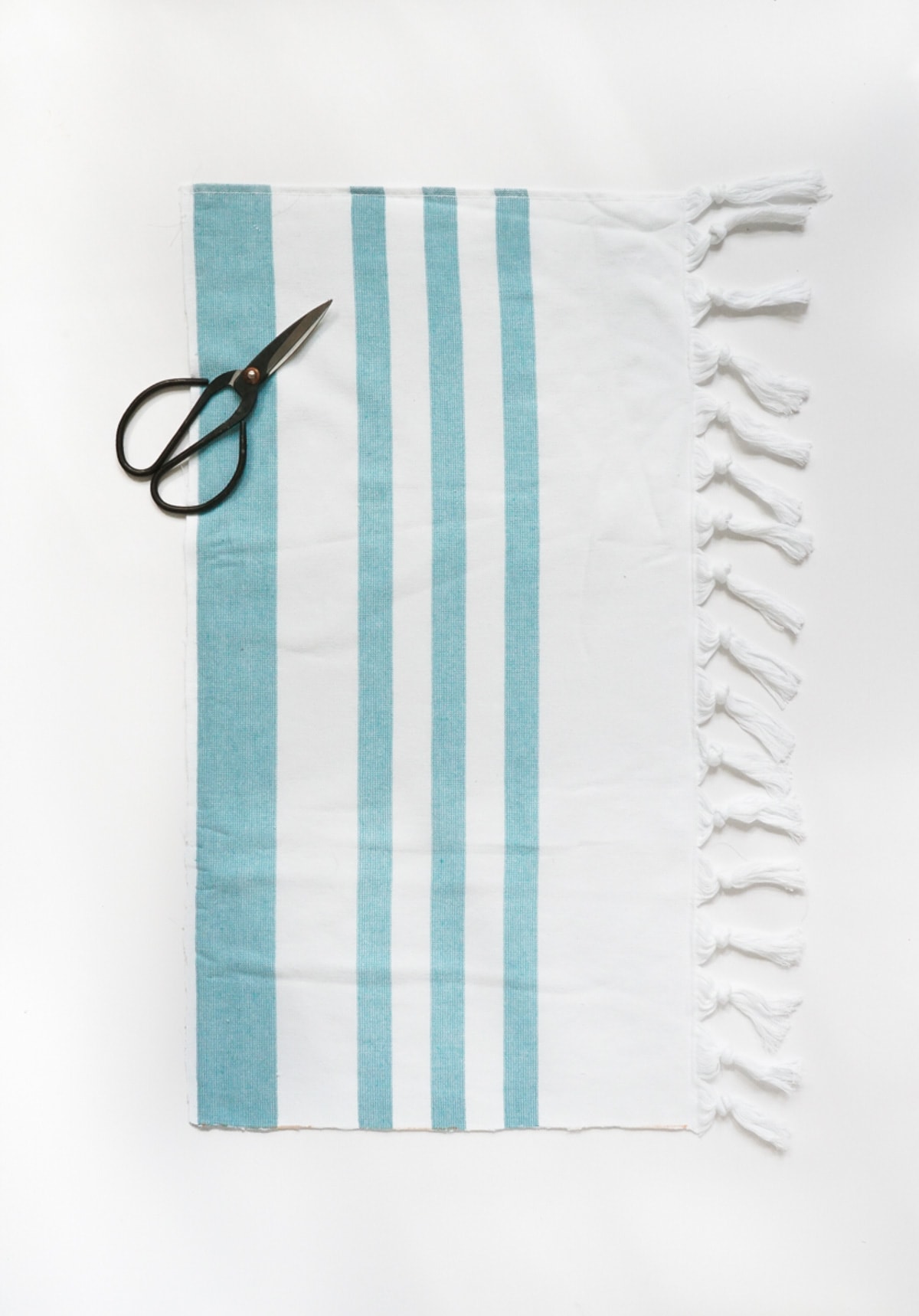 Give the waistband one last pass with the iron.
Attach the waist band to the apron body. Lay the body of the apron face up on your work surface, and lay the waistband strip over top of the top edge so they overlap slightly. Pin the waistband to the apron body and sew the two pieces together.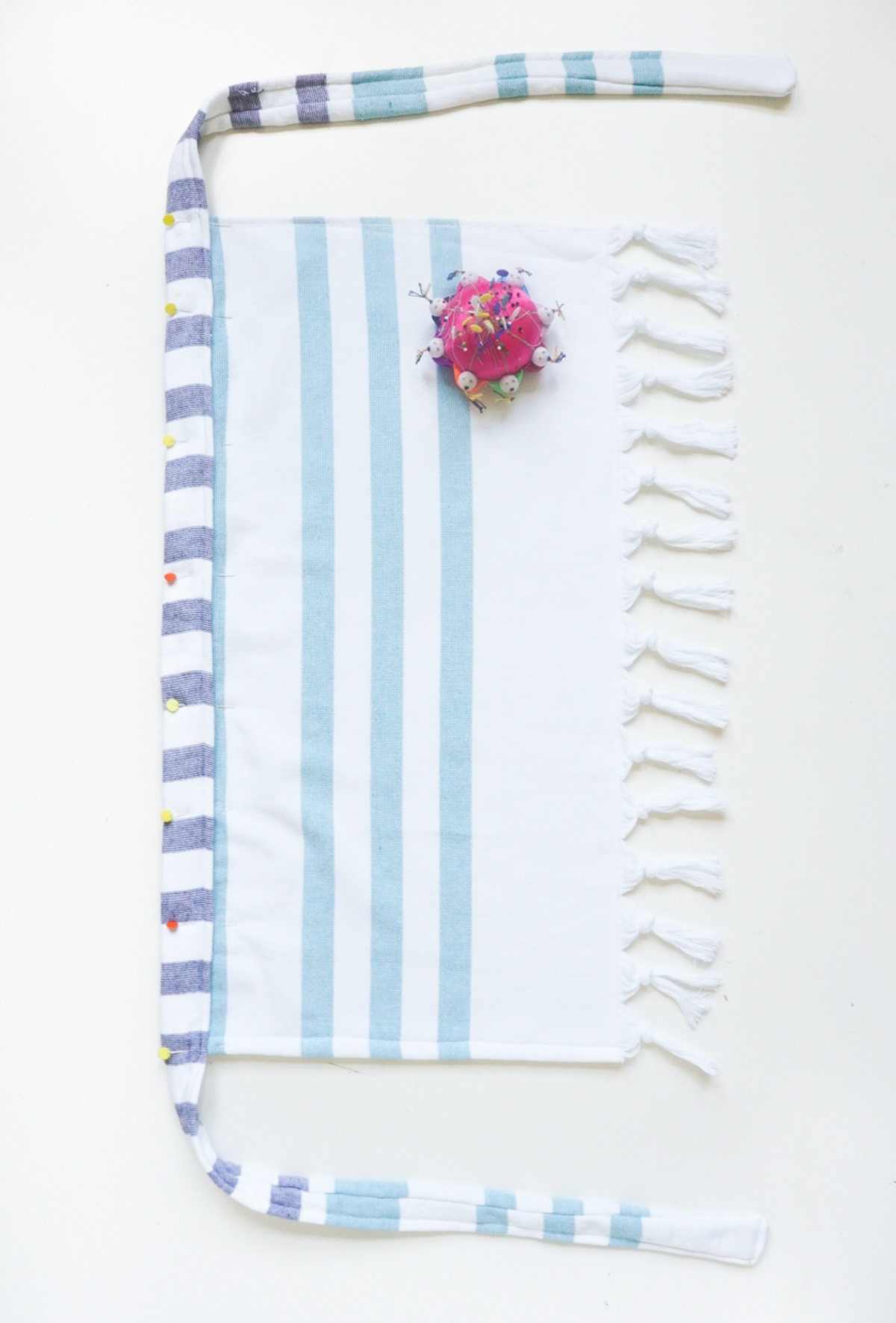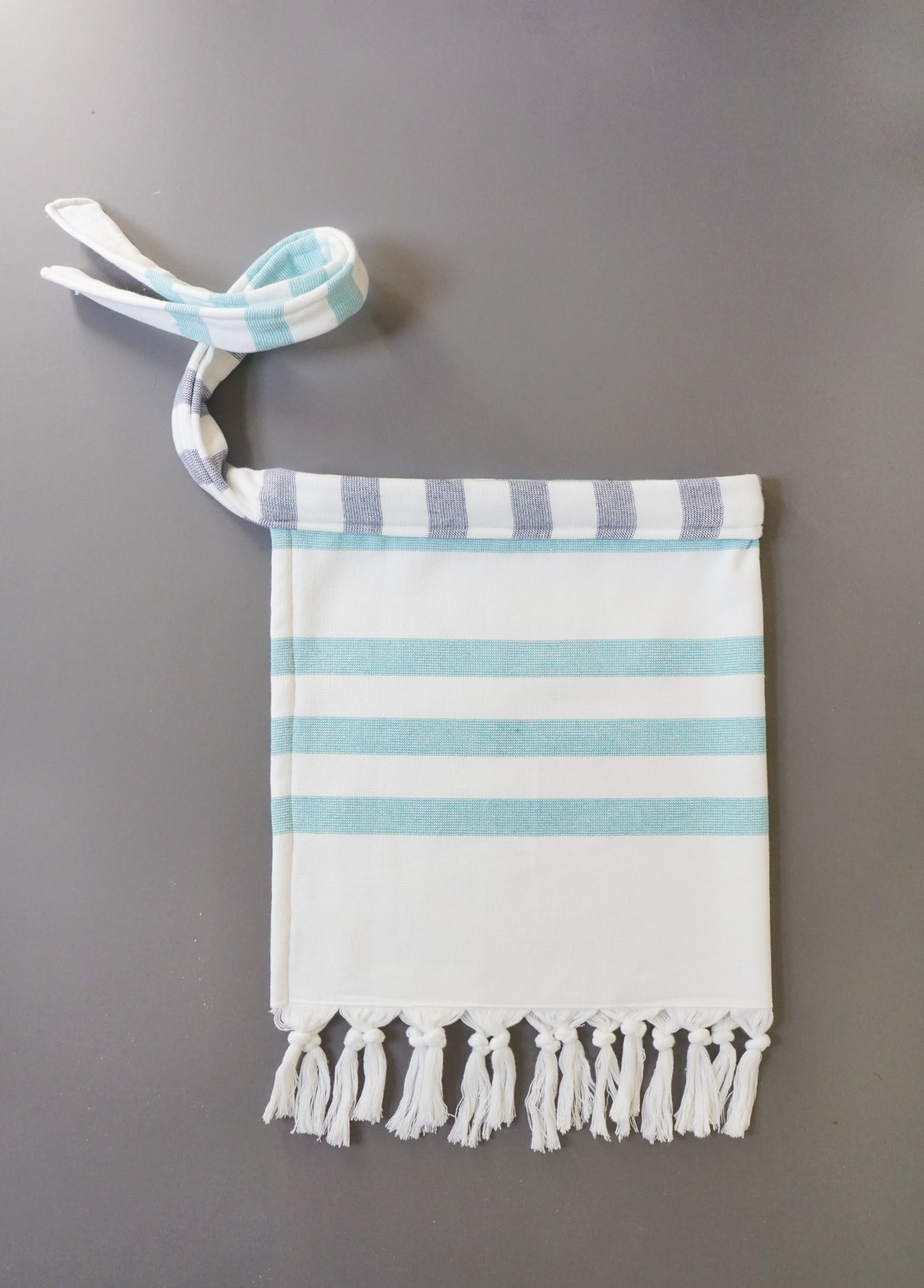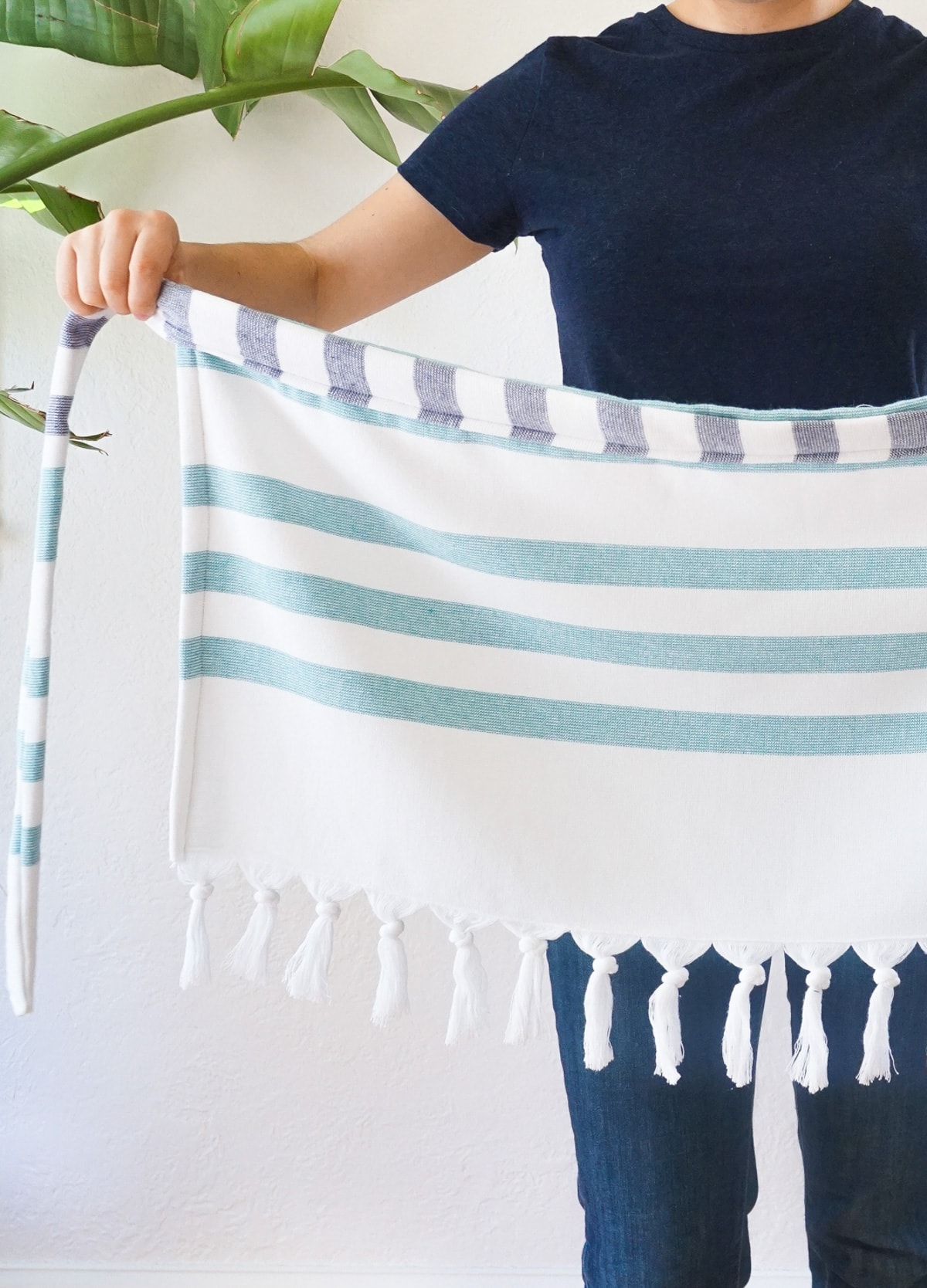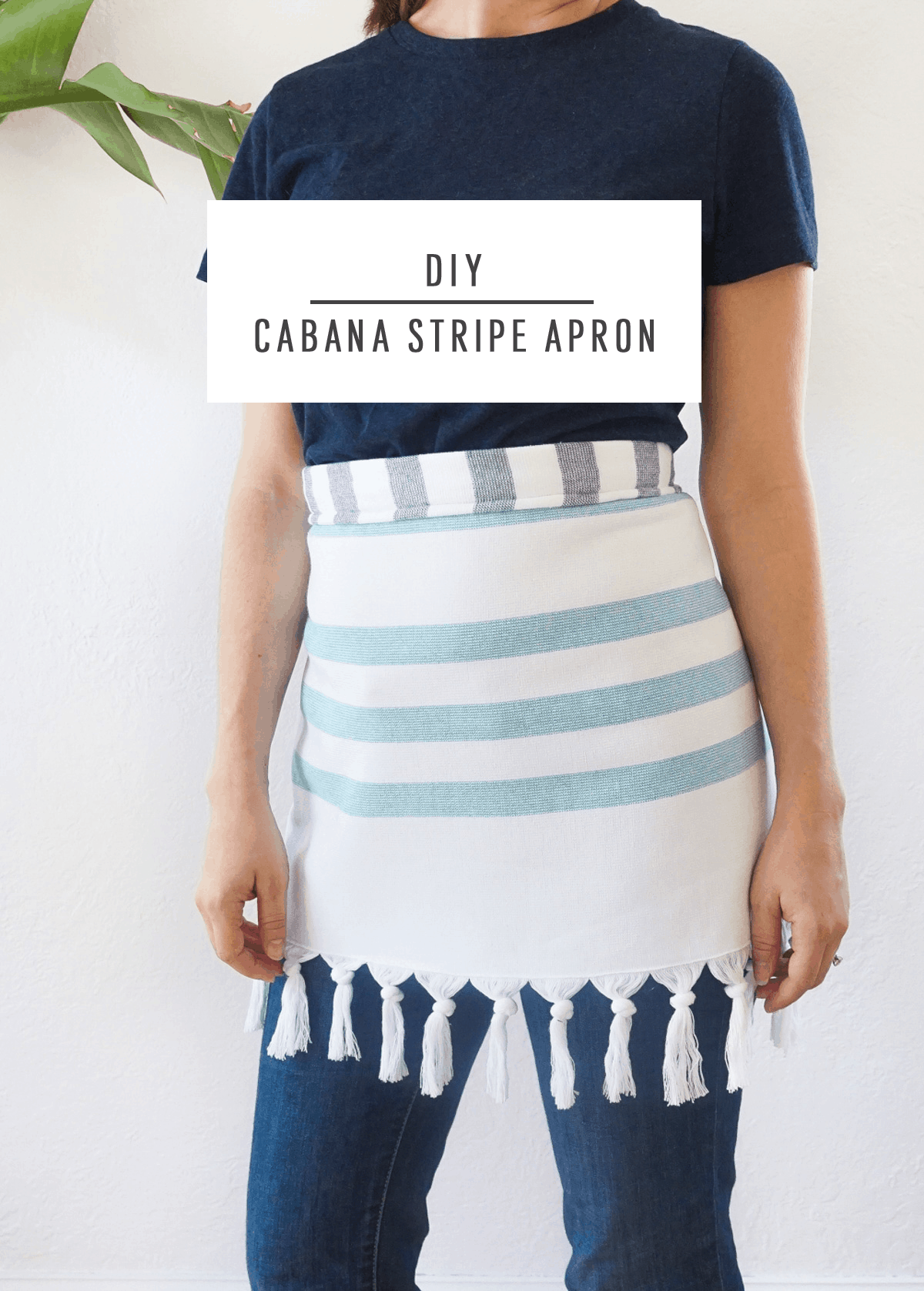 What do you think?  Anyone else have to find little ways to motivate themselves to cook more, or is that just me?!
Erin Francois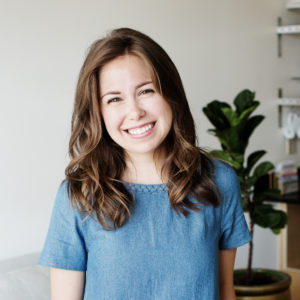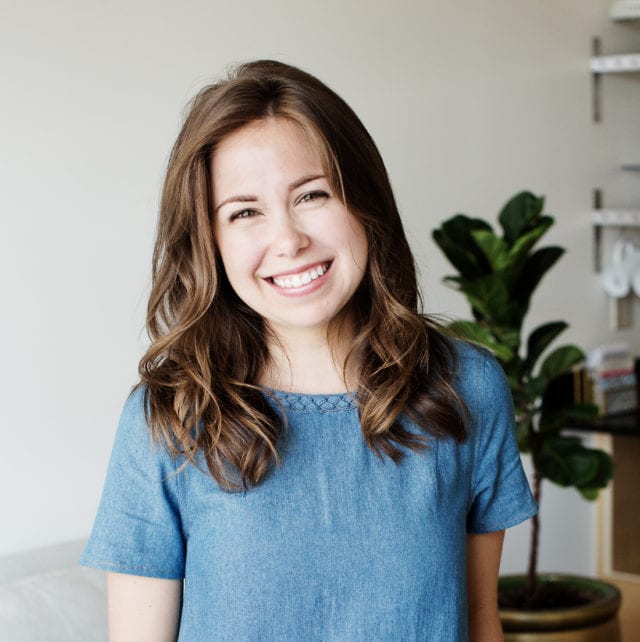 As a diy-er to the very core, Erin calls upon her interior design background to create pieces for the home that work to add beauty, function and a loaded dose of handmade soul to our everyday.
Check out these other awesome posts!