Champagne, strawberries, and roses are often go-tos on Valentines Day. I, Ashley, reimagined this classic combo into this cocktail with sparkling wine and sweet strawberry rose sorbet that makes for one tantalizing tipple. Sorbet in a cocktail? Yes way sorbet! Mixed with bubbly champagne and some vodka for a bit of a kick, This Strawberry and Rose Sorbet Cocktail will be the perfect nightcap and sweet ending to your next date night or for V-Day.
The sorbet takes the place of the sweetness and acidity often found in cocktails. It's surprisingly easy to make at home. Some recipes call for an ice cream maker, but the version I whipped up only requires a blender or food processor to achieve creamy, sweet sorbet. Speaking of sweetness, when you mix up the sorbet, it should taste almost too sweet before freezing. This is what you want to aim for, trust me! Our tastebuds can not taste sweet as well at colder temperatures so more sugar is needed to be added to frozen treats then non-frozen to taste great.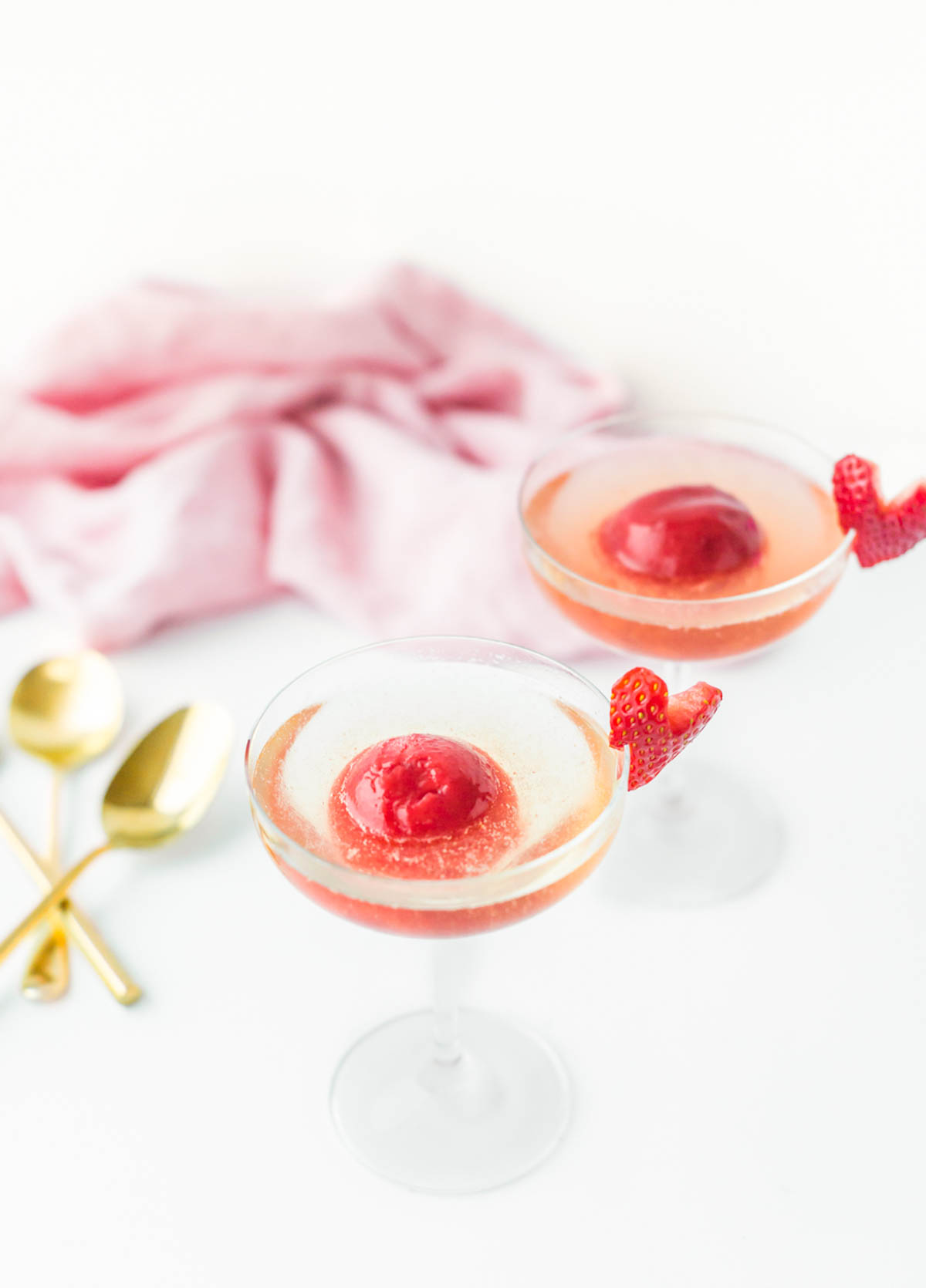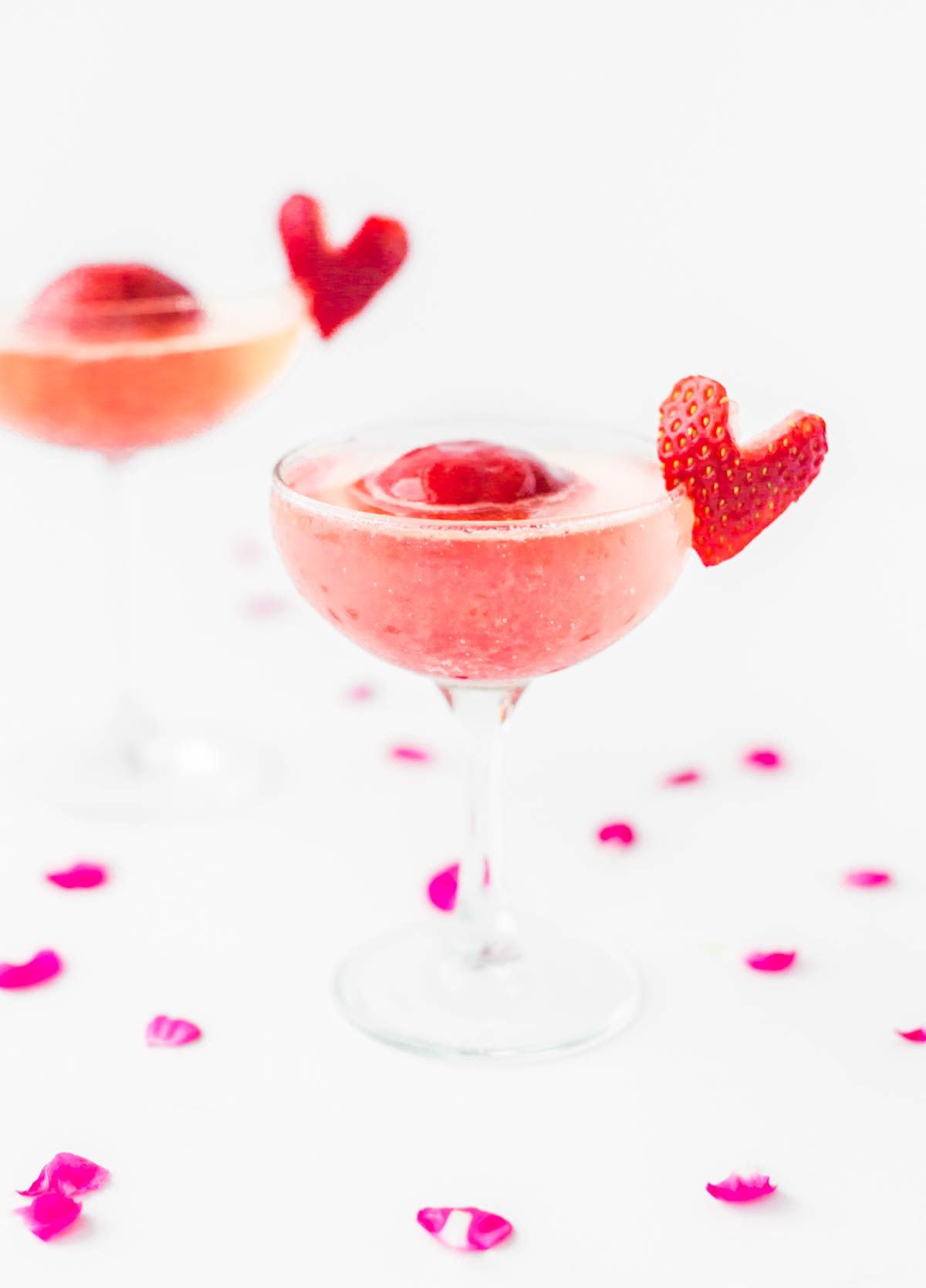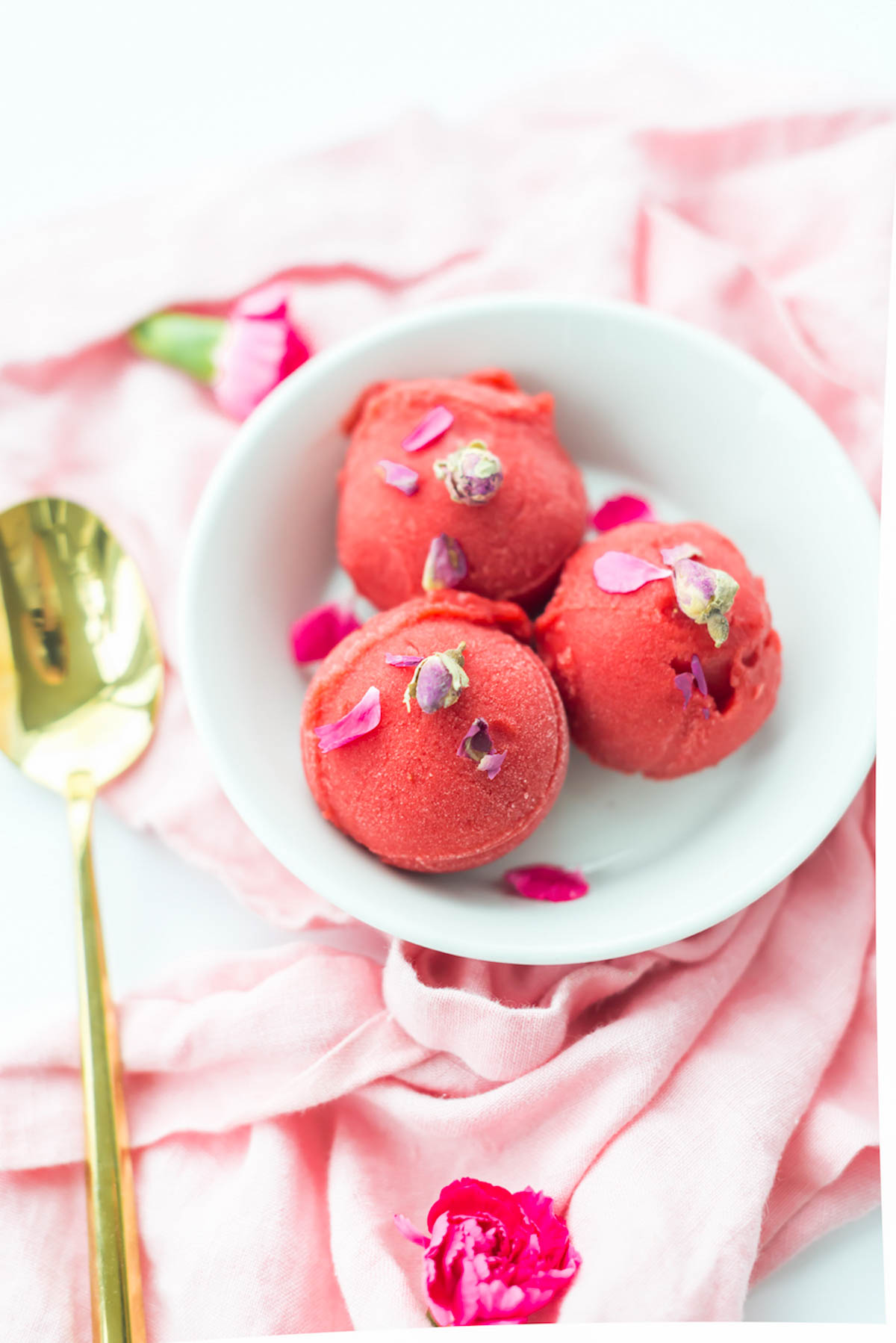 The sciencey stuff may not by romantic, but it definitely makes for great cocktails that are!  Whip this up post dinner on Valentines Day, or any special day to really wow your significant other. It's part dessert, part cocktail, and all tasty. You can even customize it you if you prefer other types of fruit. Feel free to replace the frozen strawberries with berries or other sweet fruit (citrus can be tricky in sorbets) to make it your own. Looking for a special drink to mix up for you lover, best girlfriends, or to treat yourself (because you deserve it)? This Strawberry and Rose Sorbet Cocktail is just the lovely libation!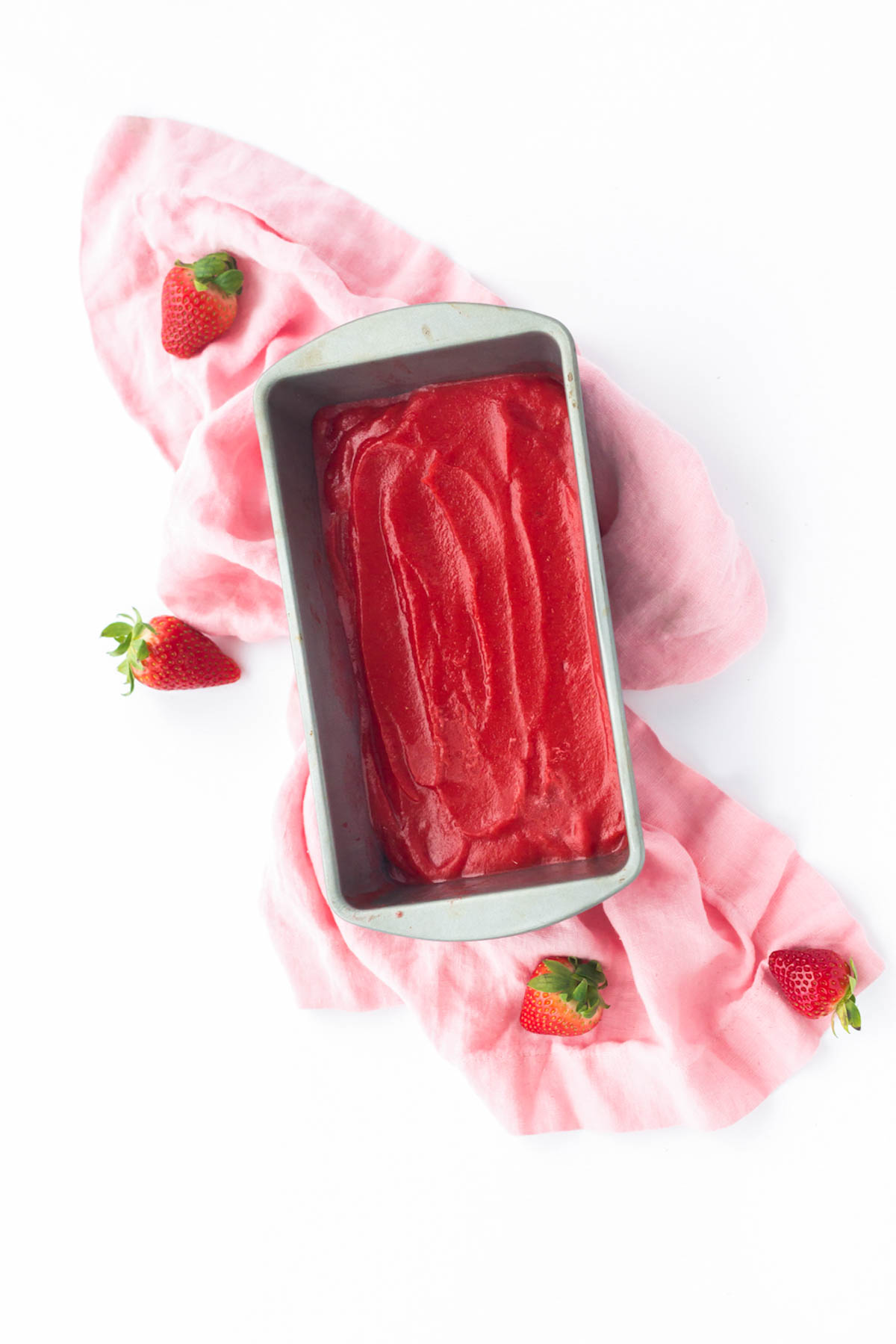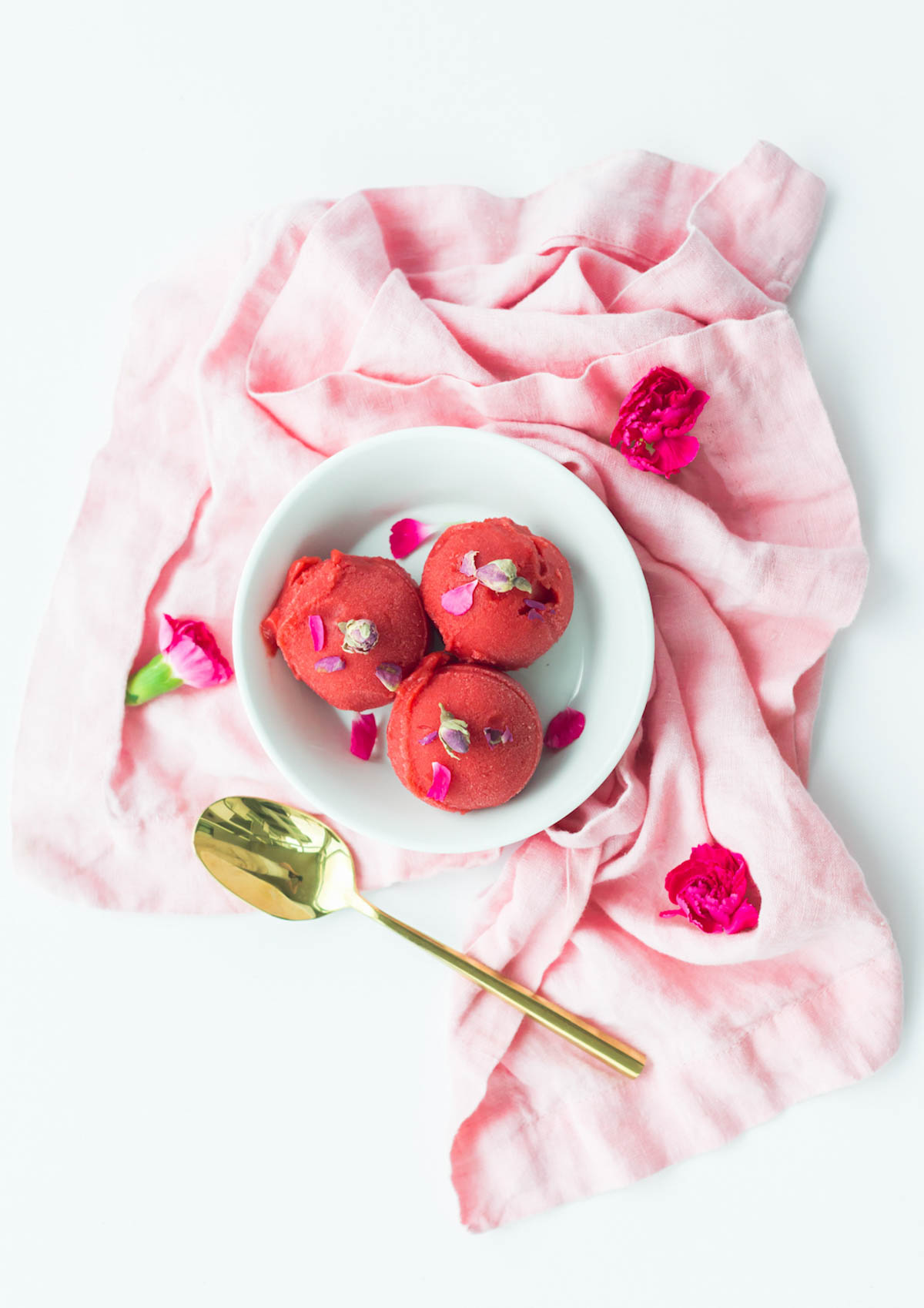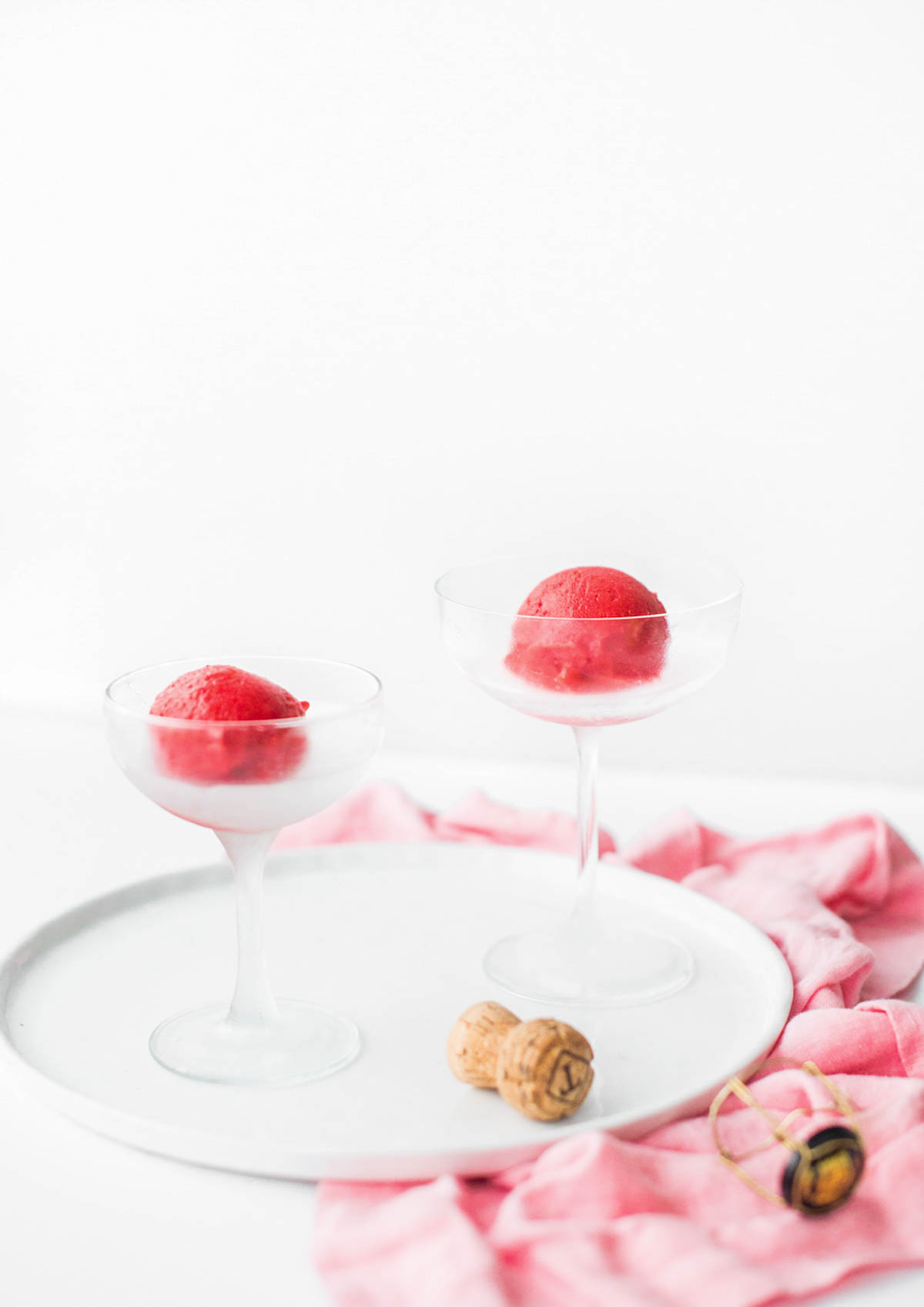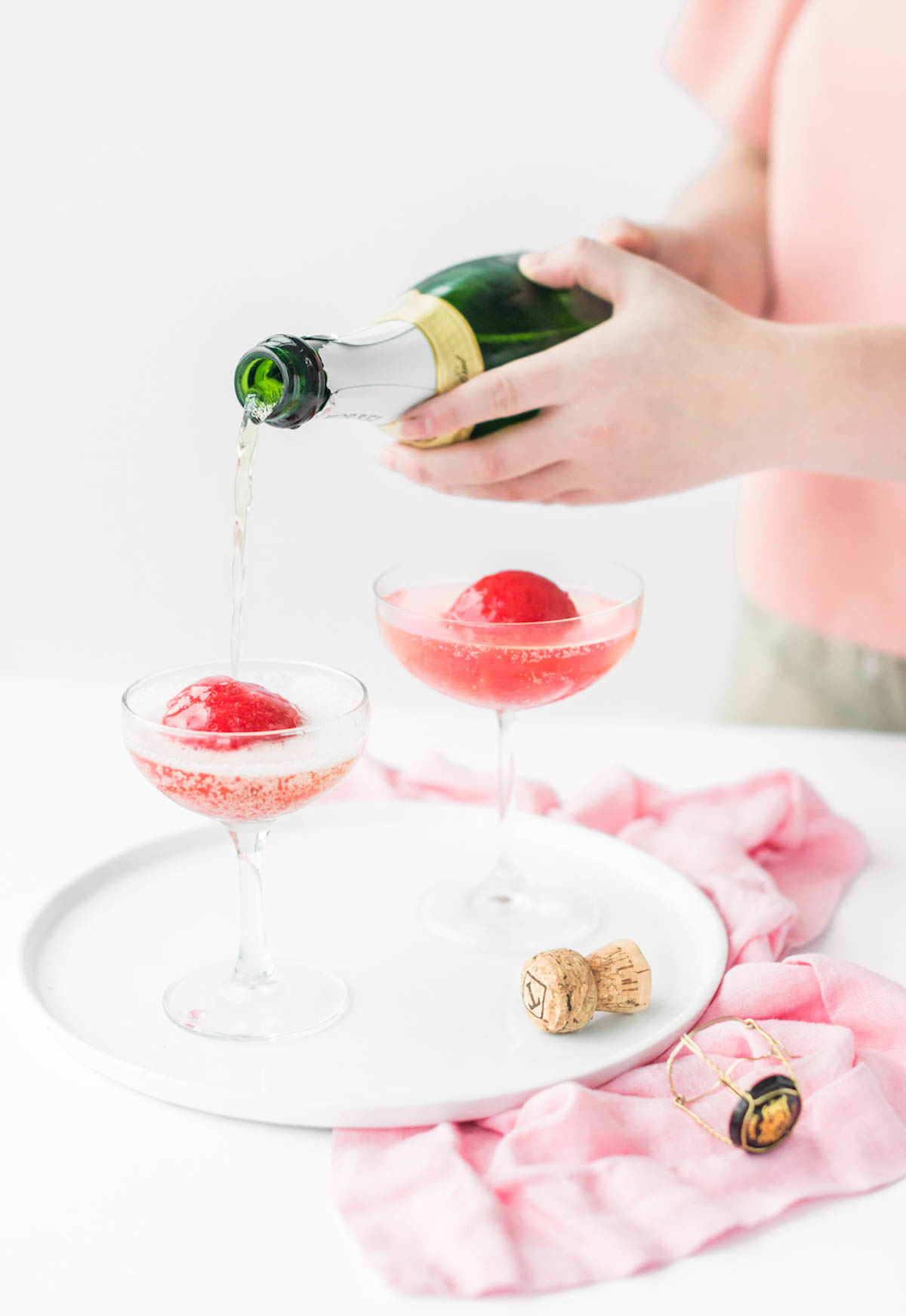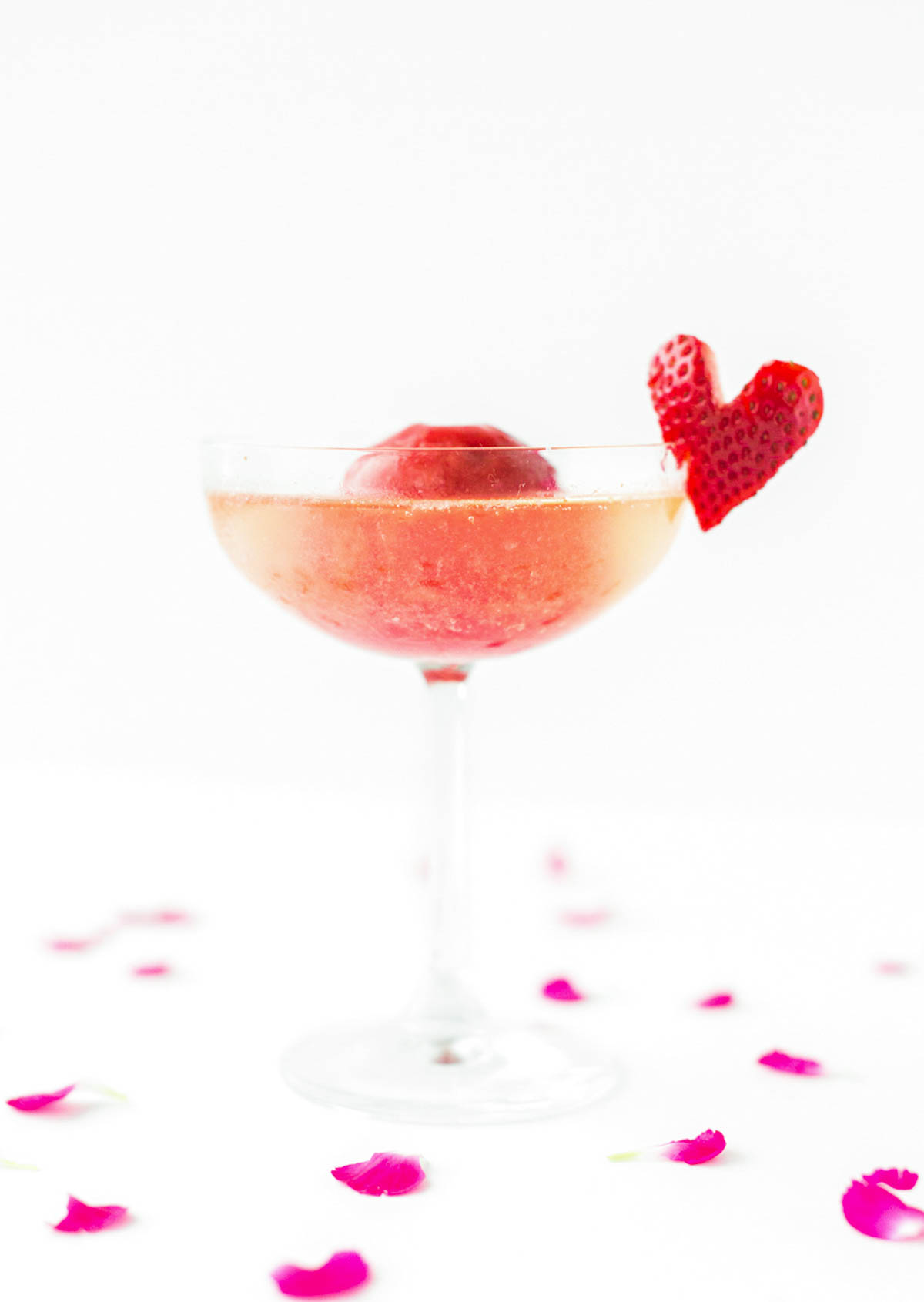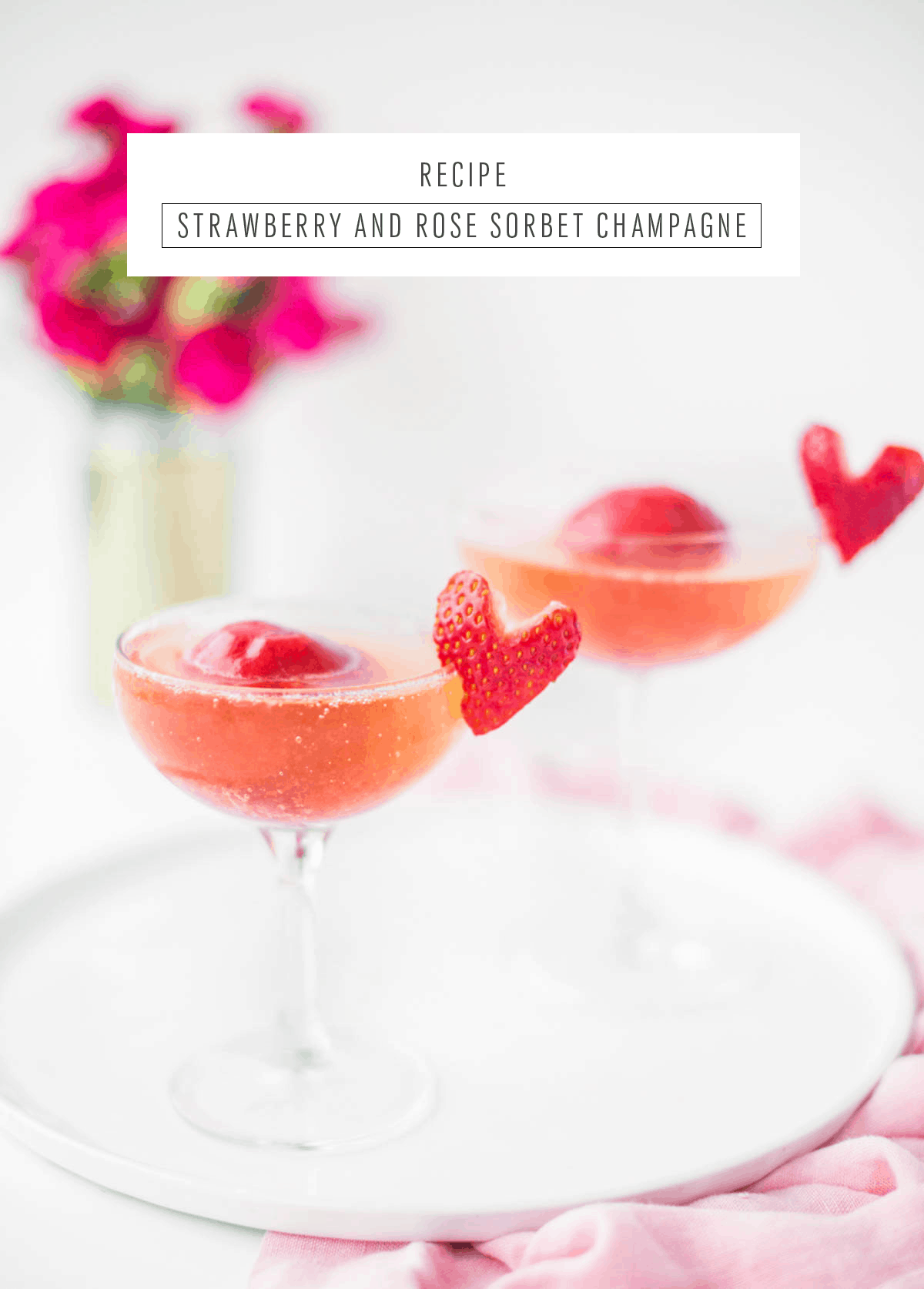 And did I mention the best part? It will get sweeter and fruiter as it melts, so the drink will change over time!
Ashley Rose Conway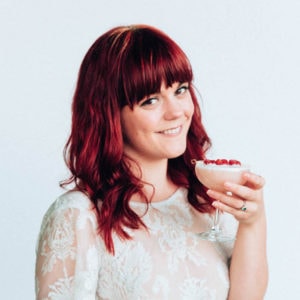 Ashley Rose Conway is head cocktail shaker, recipe developer, stylist & photographer over at Craft + Cocktails, a site devoted to the art of making & shaking.