What could be more festive than a holiday DIY that you can both decorate with and wrap up as a pretty little present? I always love to create handmade gifts whenever possible, and today's DIY is helping me check a few more people off my list. If you're just now following along, last week I made a cute little winter village, advent calendar Christmas ornaments and the prettiest pink and gold tree topper. To keep up the crafty holiday spirit, today I'll be showing you one more DIY to add to your décor. Ornaments give a Christmas tree its own personality, and these adorable snow globes add a nice wintry touch. The best part of this project is that it's so simple, you'll be able to knock out a handful of ornaments in one batch. So if crafting all season long is right up your alley, get cozy and try out my latest DIY: snow globe ornaments. Fire up those glue guns…
Here's what you'll need:
a pack of clear ornaments
miniature Christmas trees, wreaths, ornaments and presents (found at your local craft store)
fake snow
baker's twine
hot glue gun
Here's how to make them:
1. Being by removing the silver top off of your clear ornaments. I used plastic, shatterproof ornaments just in case!
2. Sprinkle fake snow into the bottom of the ornament. I opted to fill each ornament about 1/3 of the way full.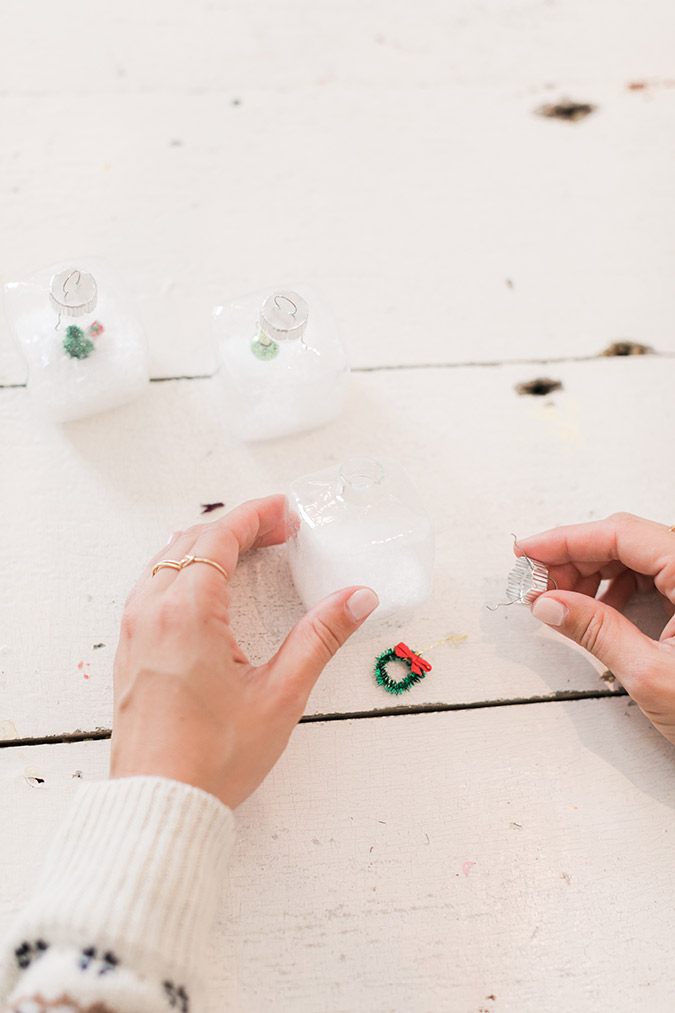 3. The miniature wreaths that I bought at my local craft store came with strings attached. If your mini Christmas decorations do not have strings attached, use a piece of baker's twine to create your own. You then want to hot glue this piece of string to the inside of the ornament's lid. Your mini wreath should now be dangling from the top of the ornament lid.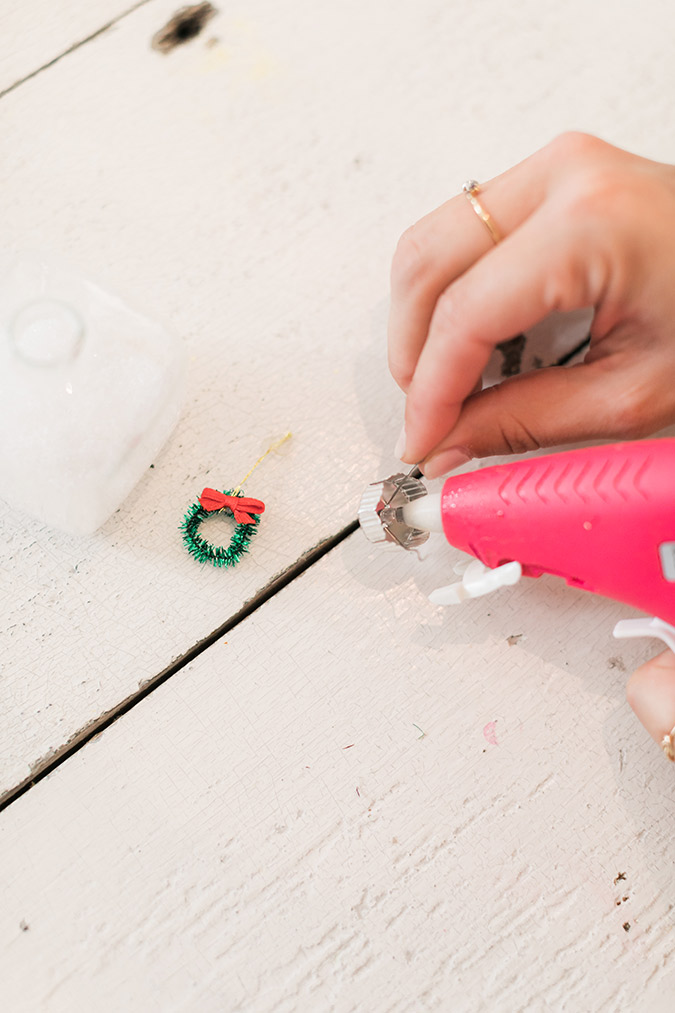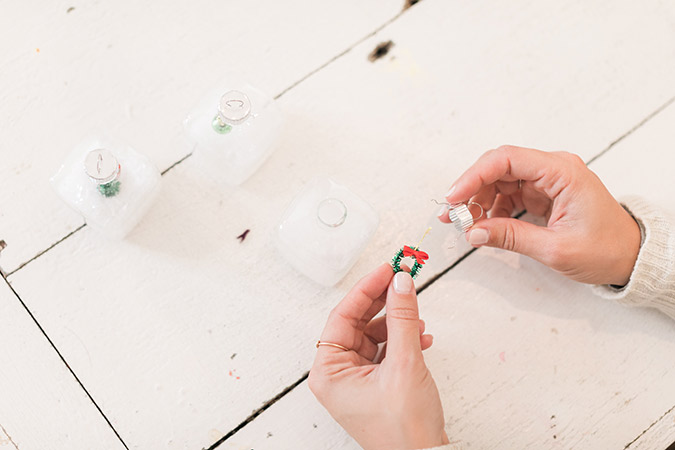 4. Reattach and secure the ornament lid back on. Tie a loop of baker's twine onto the hook of the ornament to hang on your tree!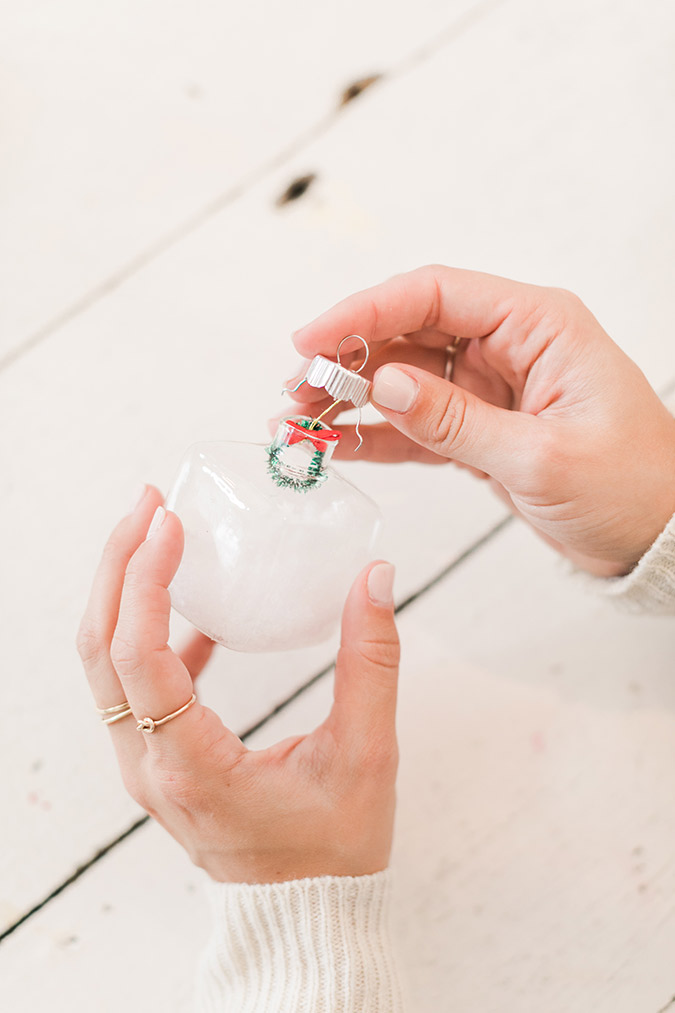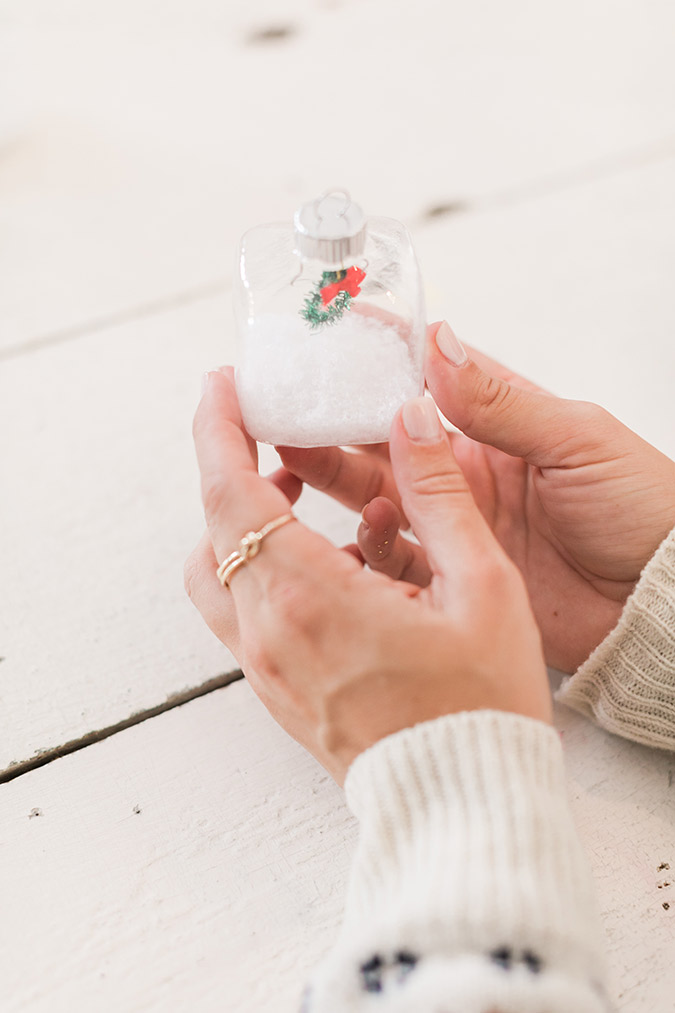 5. Repeat these steps with each of your mini Christmas decorations.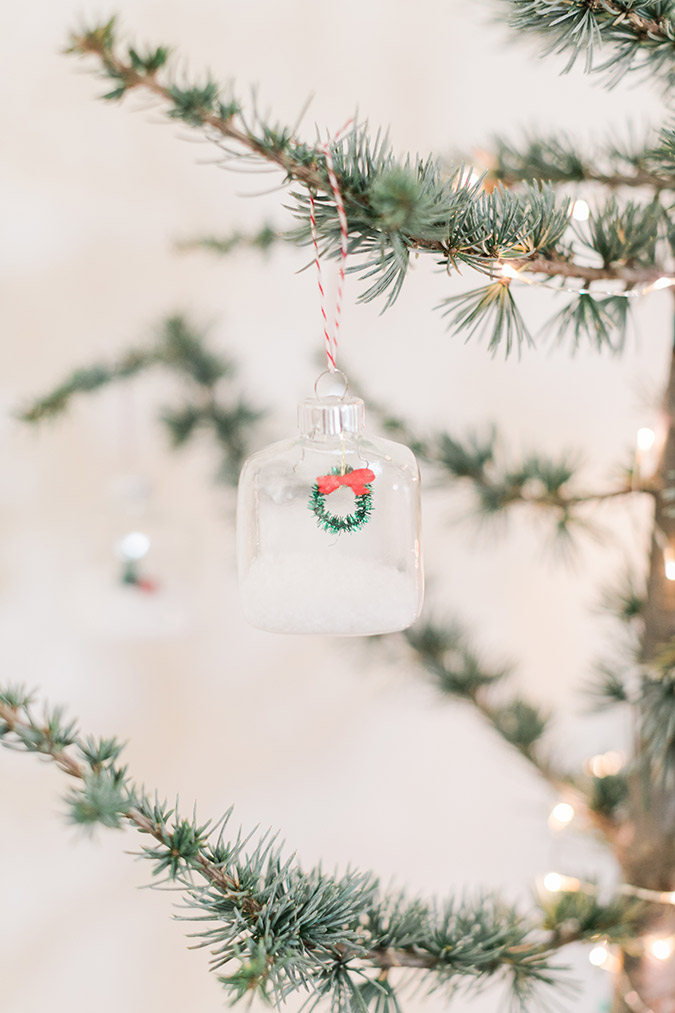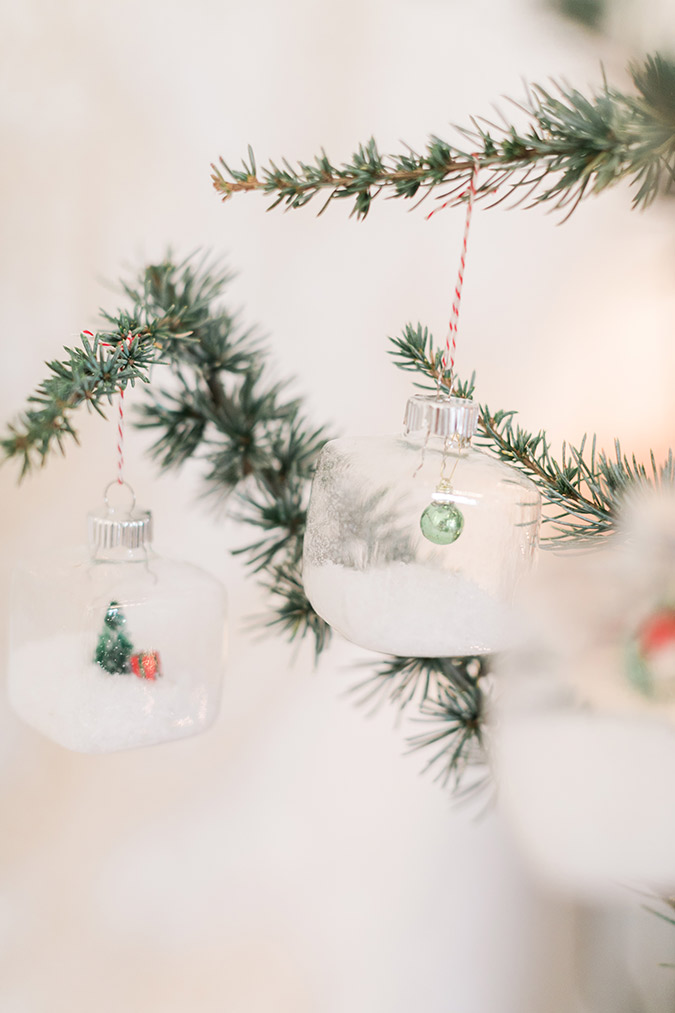 Wasn't that easy? I just love how sweet they look on my Christmas tree.
Do you have any fun DIYs that you enjoy doing around the holidays?
Let me know what they are in the comments!
XO Lauren