It's not Halloween around Sugar & Cloth until we've topped a dessert with another dessert, then topped that with another dessert, am I right?! That's basically all we're doing here with this DIY melting ghost Halloween macarons, and I'm not mad about it! Plus they're perfectly spooky and cute.
I also cheated and used the Trader Joe's macaron packs (find them in the freezer section, seriously so good and so cheap!), so you can literally make dozens of these for under $20! Your kids will love them, and your adult friends will think they're totally luxe…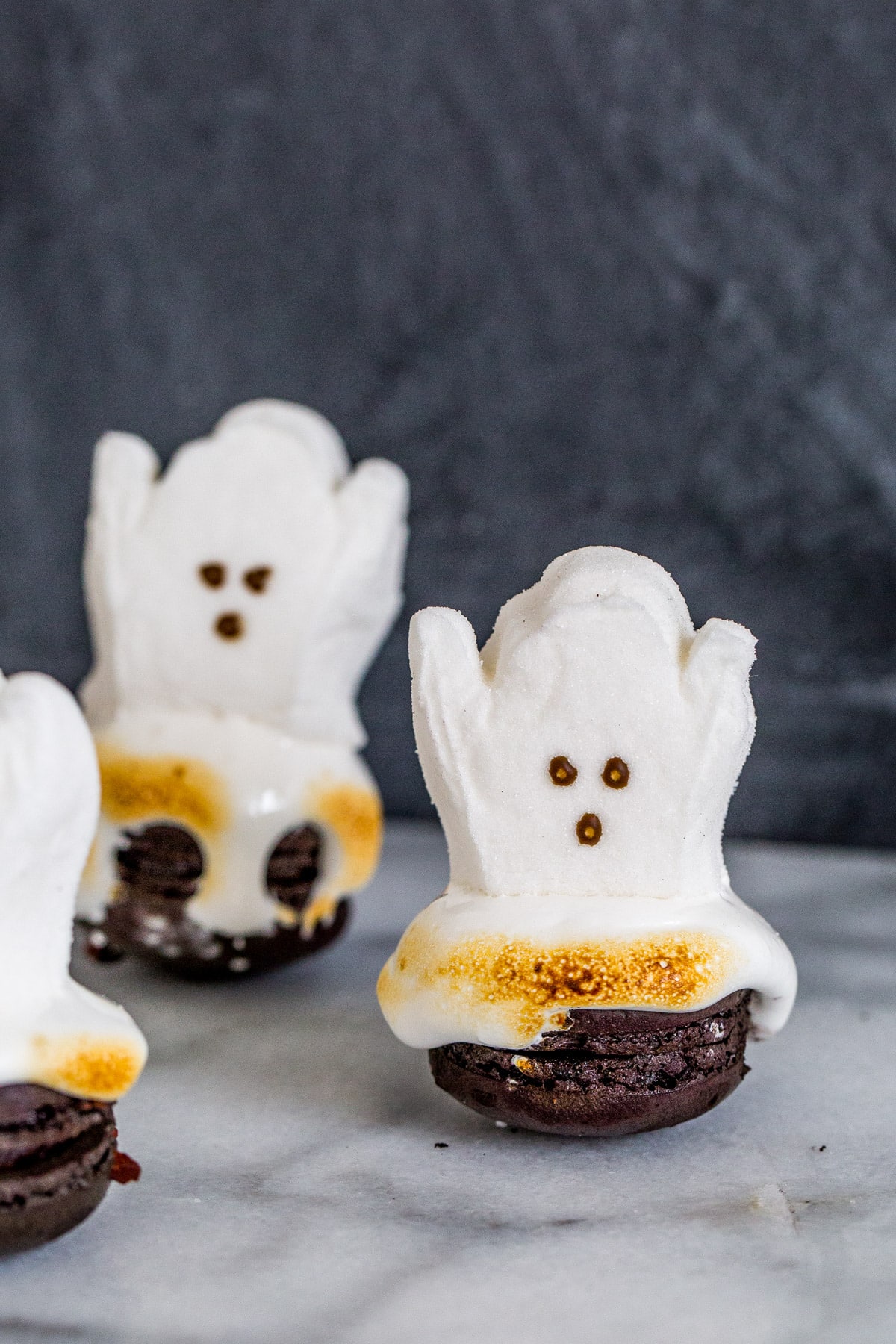 Chocolate macarons
Marshmallow fluff
Marshmallow ghost peeps
Knife
Cooking torch
To make sure that the ghosts aren't too top heavy to where they fall off of the macarons, use a sharp knife to cup them in half.
Next smear a little dollop of marshmallow fluff onto the top of that macaron. It will slowly spread over the edge on it's own.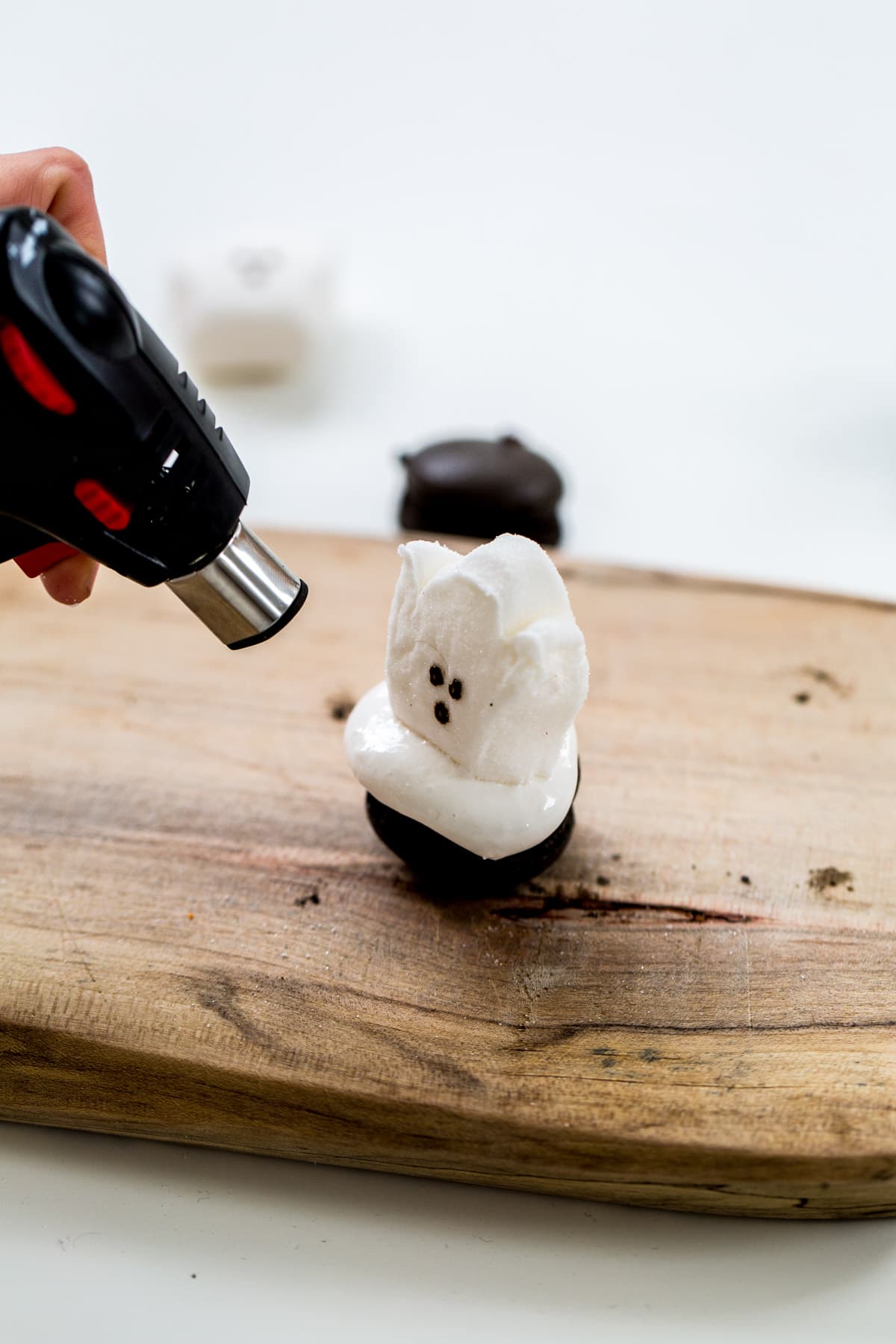 Now stick the ghost peep on top and lightly torch the edges to look toasted, and serve! If they start to slide too much, use less of the marshmallow fluff. Be sure to serve them quickly, too!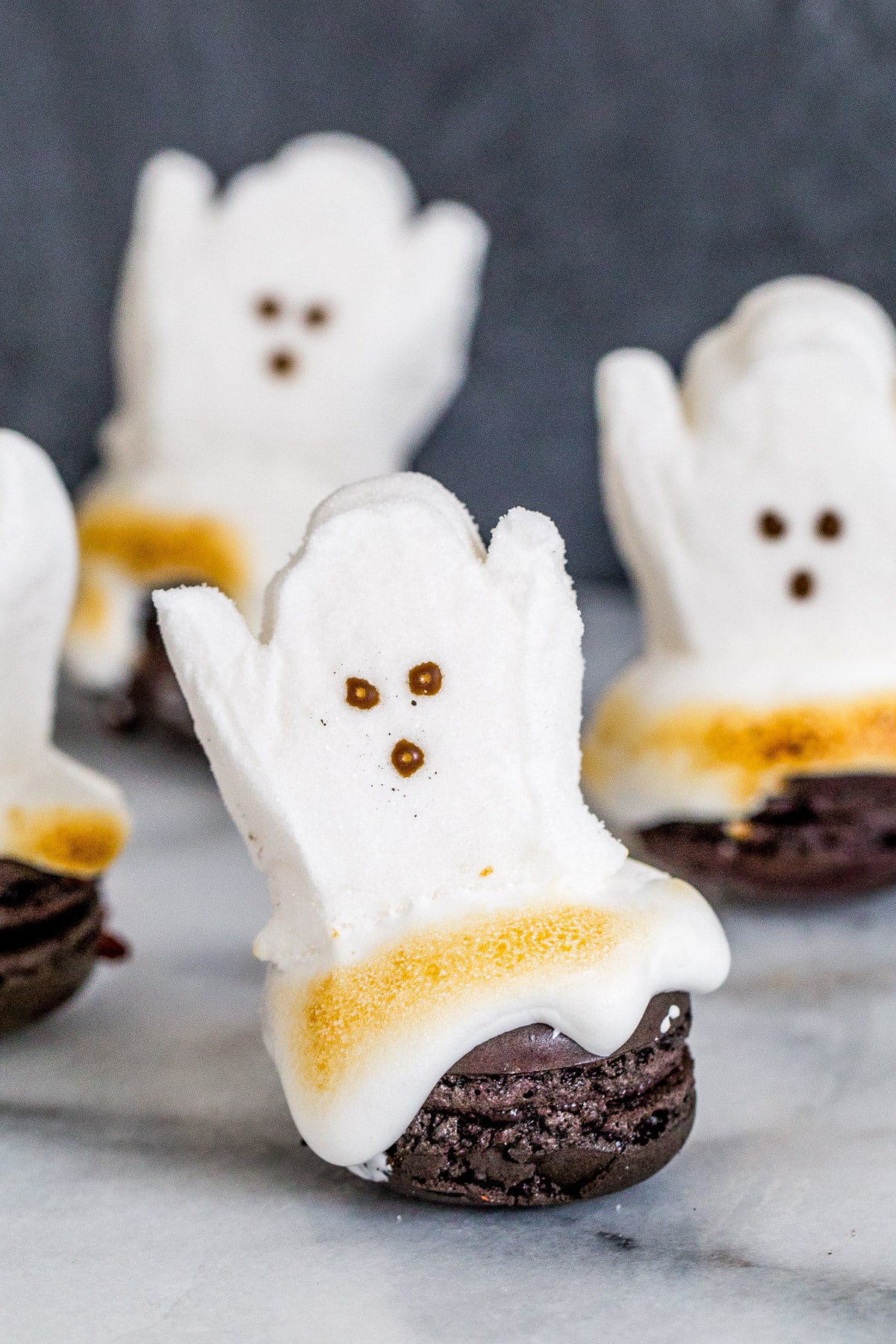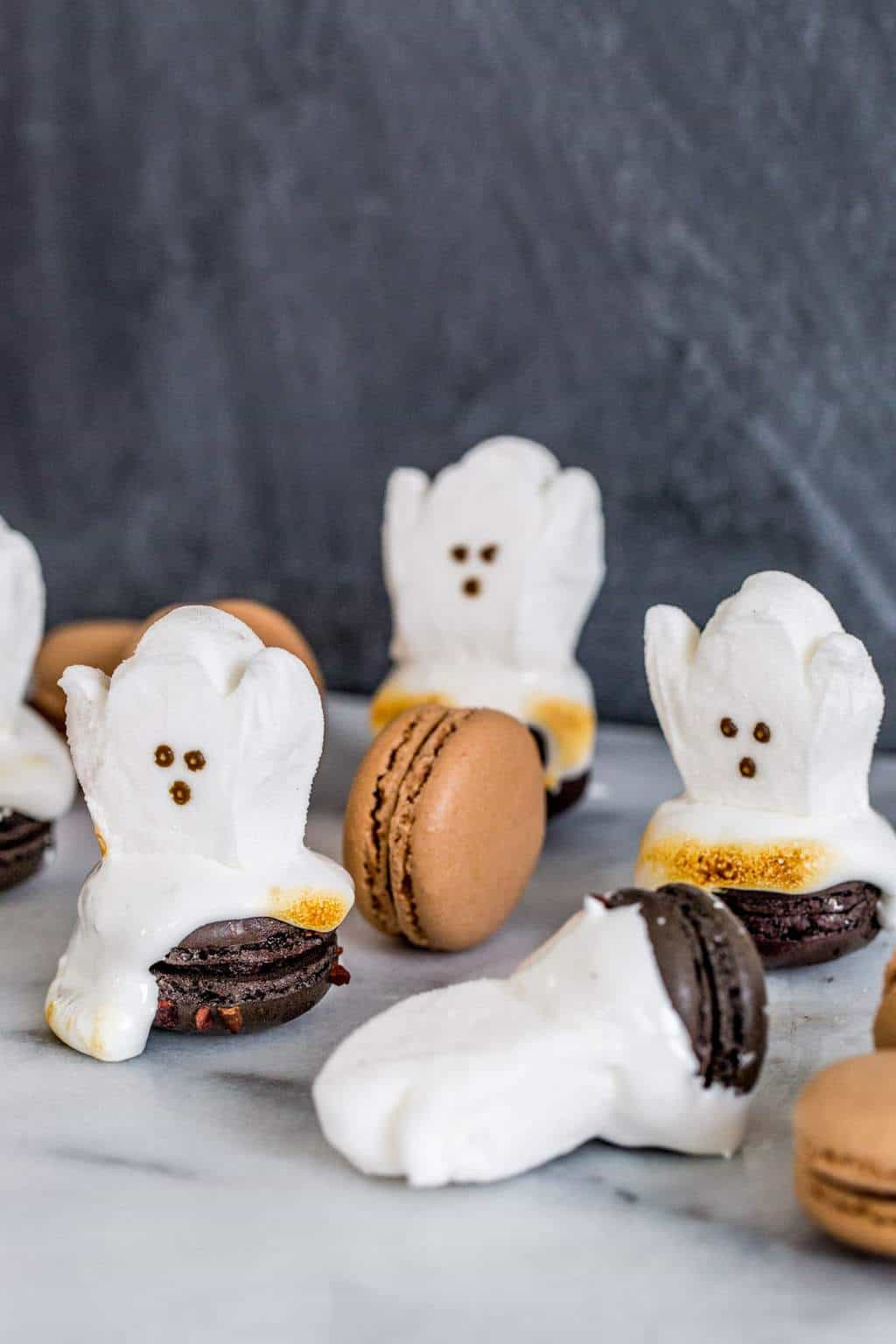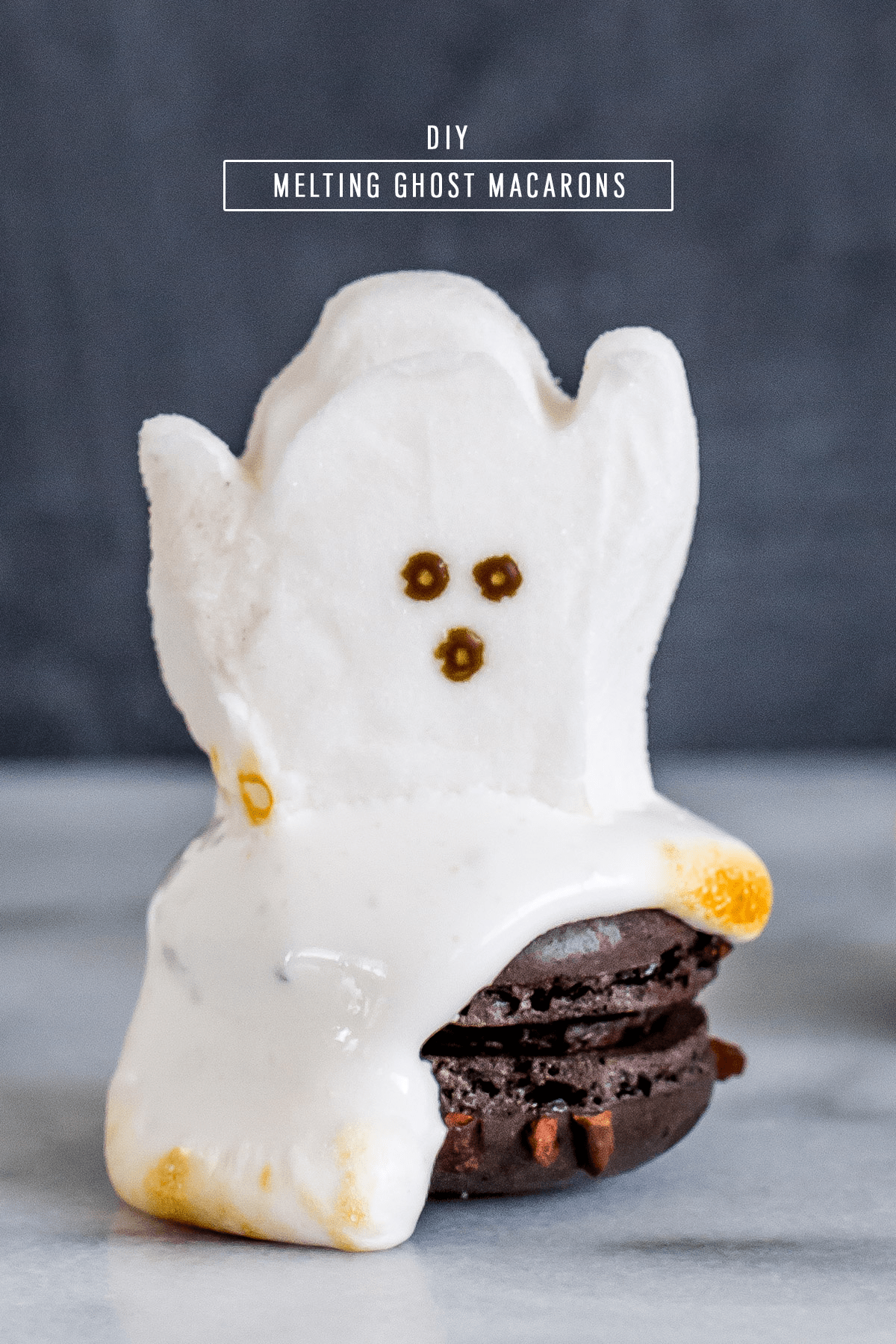 What do you think?! Simple but totally effective, yeah? Thinking I'm going to make some similar versions for Christmas macs, too!
Check out these other awesome posts!