How often to you create something just for the sheer pleasure of it? I'm sorry to say that I only do it rarely. I've got grand ideas about creative hobbies I'd love to pursue—I'm dying to take a pottery throwing class, for example, and I've been wanting for years to brush up my piano skills—but it seems that the trickiest part in creating more for fun is first creating the time. The irony is that on the rare occasions that I have set aside a few hours to play around with no particular agenda, I end up producing work that I'm most proud of. Case in point? Last spring I took an afternoon to hone my food and prop styling with Echo + Earl behind the camera, and I can't stop staring at the images that resulted from that shoot. They're the perfect moody inspiration for the coming fall season!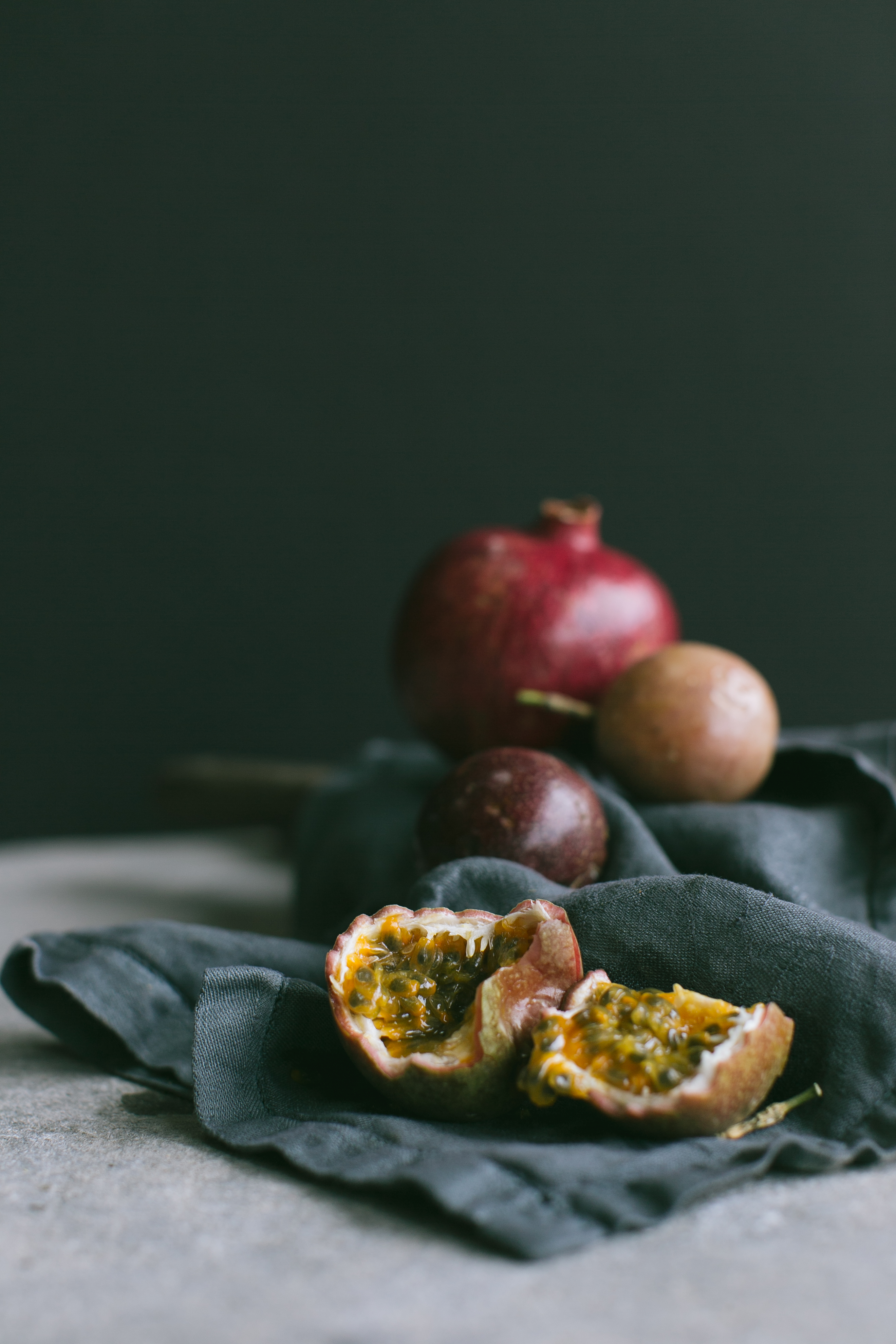 My biggest take-home from this exercise was that in styling, and in making time for creativity, keeping it simple always yields the best result. It's a lesson that runs contrary to my instincts because I'm really good at making things harder on myself! Ordinarily for a project like this I'd have prepared all the food myself, run around town pulling props from a zillion different stores, and consequently arrived at the shoot feeling exhausted before the styling even began! Yet my goal here was to practice styling, not baking or schlepping, so I made life easy by purchasing some pastries and fruit at the supermarket and asking my friends at Elsie Green to visit with a handful of their prettiest vintage French tablewares. All I had to do was show up at the appointed time and put my stylist hat on!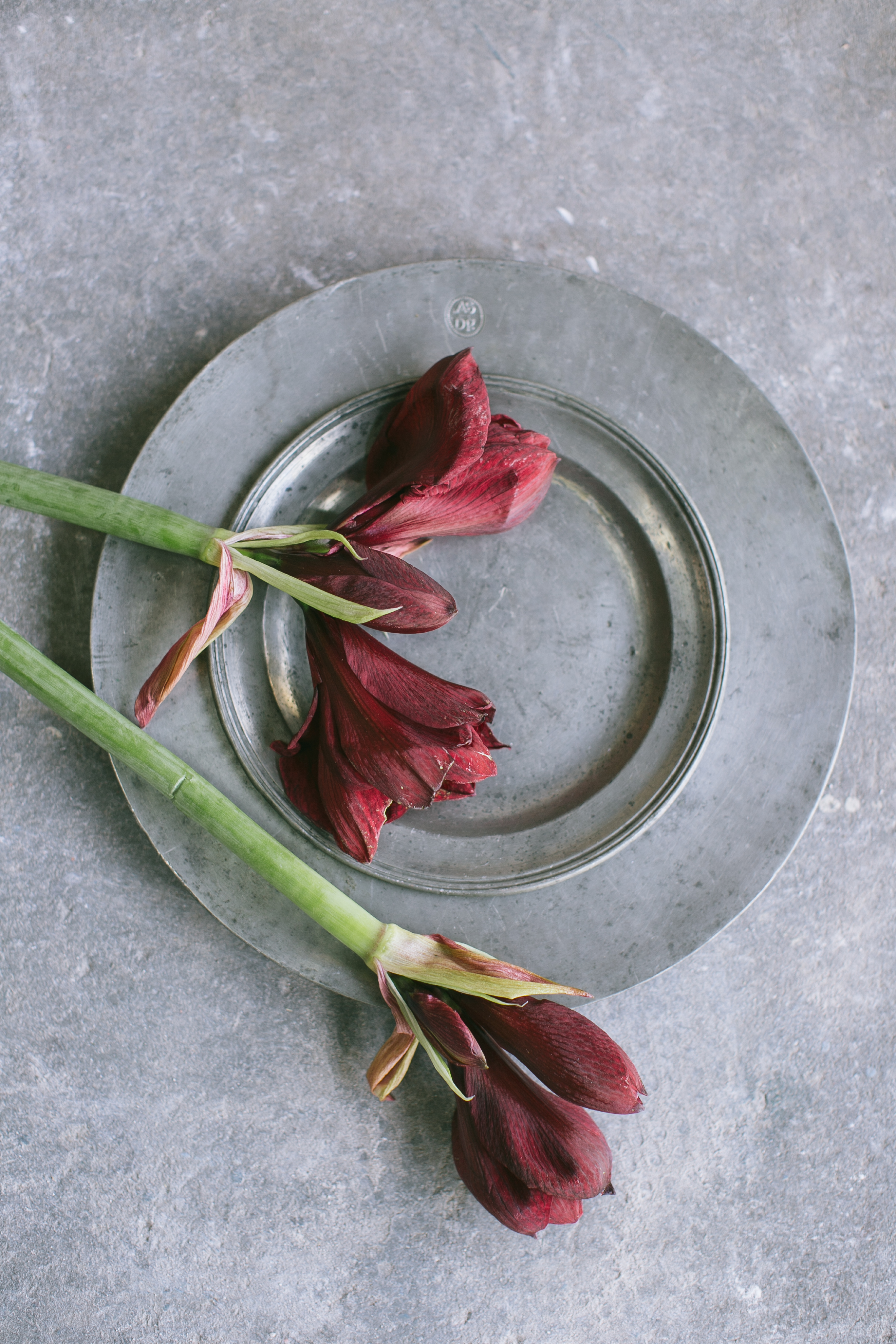 Because I approached my preparations with minimalist mindset, that same effortlessness translated itself into the photos. A handful of forks and a cake on a platter speak much more alluringly of promised indulgence than a fancy table spread with all manner of edibles and props (the setup of which would be my usual inclination). A blue napkin and four ruby-toned fruits make a strong statement of color, shape, and line—and the restrained hand with which I placed them for the camera lets their natural beauty shine. Oh, and the tone-on-tone subtlety of pewter plate on a weathered concrete floor with two flower stems? It's raw and refined all at once, and it's a powerful visual reminder of my new mantra: Keep It Simple, Sweetheart!
Photography: Echo + Earl Props: Elsie Green