I did it! I made it to the (almost) end of day 5 of Toronto Fashion week and survived! By the end of the week I was truly exhausted, but I still excitedly made my way to the tents for the last of the shows. The day started out energetic and fun with the Lacerda show and ended with a stunning finale from Mikael D. But to me, everything in between just didn't blow my mind (besides Bustle, but I'm not recapping mens shows). I had planned to go to the Flare event later in the evening, after the Stephen Caras show that I had anticipated to be exceptional. I won't get into it, but it just felt so dated and way too overdone. I left after the show missing Mikael D and headed to the Flare event feeling overall disappointment from my last day at WMCFW. However, from the pictures I've seen from the Mikael D show, he ended the evening with a bang- full of exquisite, one-of-a-kind gowns!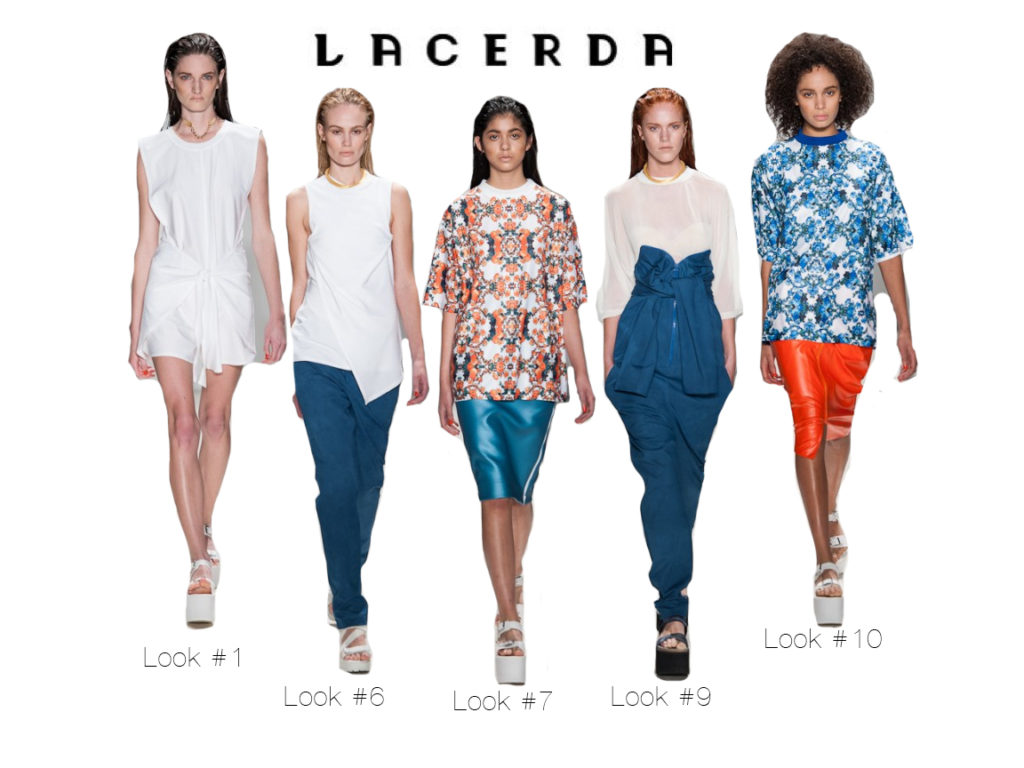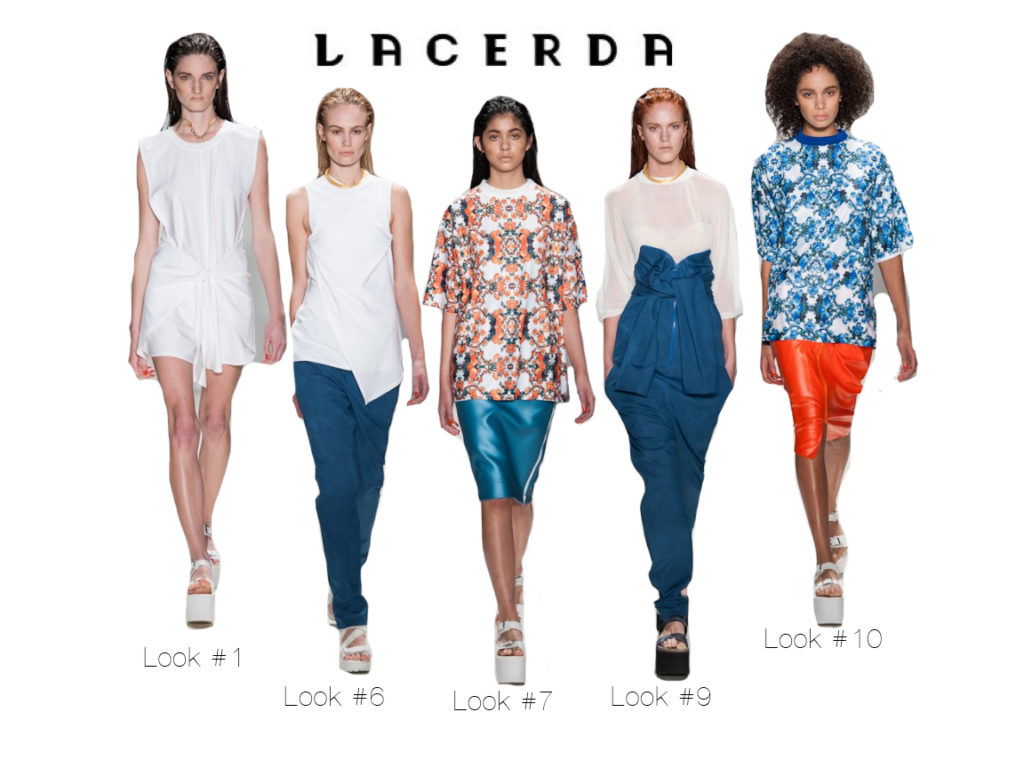 Lacerda: There are so many things I have to say about the Lacerda show! From the sporty silhouettes, bright orange and blue prints to the music (chicken noodle soup with the soda on the side, anyone?) the show came together seamlessly. What I also loved was that after each model walked the runway, there would be a pedestal for them to stand on until the end of the show. This created a really cool juxtaposition between the fun easy-going clothes and music, and the tension of the models facing at each other on the podiums. The shoes were also such a cool addition, they were basically Birkenstocks hoped up on steroids. I don't know if I loved them or hated them- I just know the models were working them!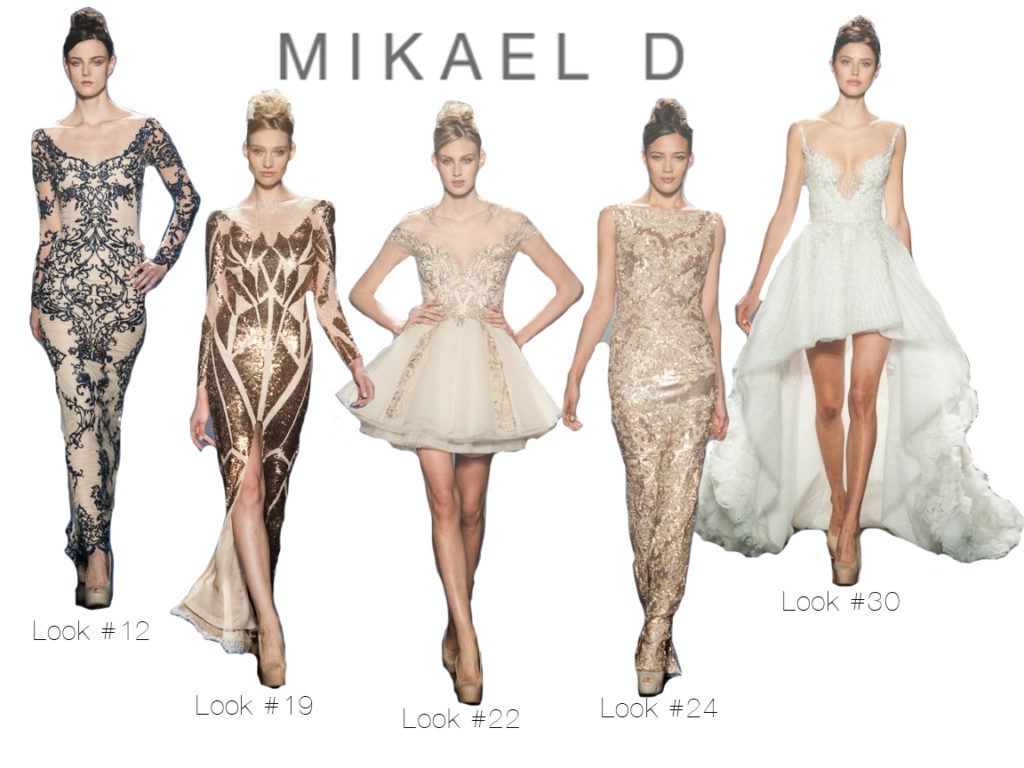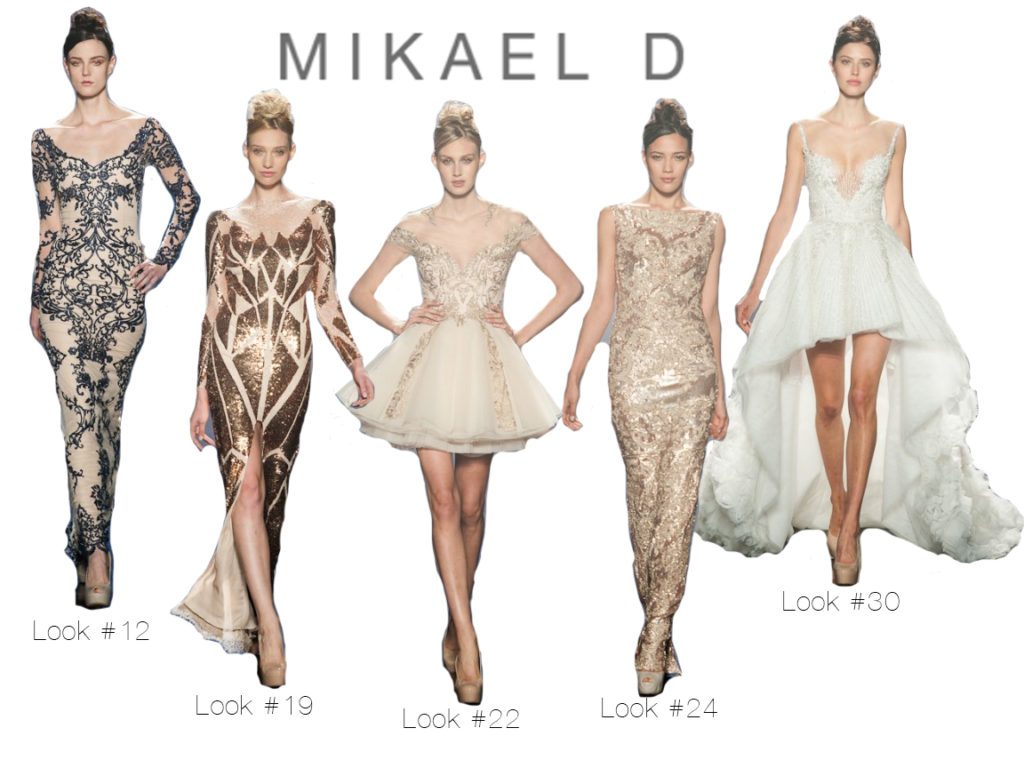 Mikael D: Since I did leave early to Attend the Flare World Runway Tour event, I Unfortunately had to miss what was clearly the best show of the day. Although I didn't get to see it live, the pictures look to me as the show was something from a fairy tail. The dresses were beautifully constructed with hand worked jewelled elements, sequins, tulle and sheer panels. I can only image these dresses to be shown on the most glamorous of red Carpets.